Religious Tourism in Ninh Binh: Must-Visit Temples and Vietnamese Beliefs
25/09/2023
Ninh Binh is not just a haven for nature fans; it also holds a deep cultural and religious significance that shows Vietnamese beliefs and spirituality. In this article, we will learn about religious tourism in Ninh Binh, highlighting must-visit temples and discovering the religious and spiritual traditions of Vietnam.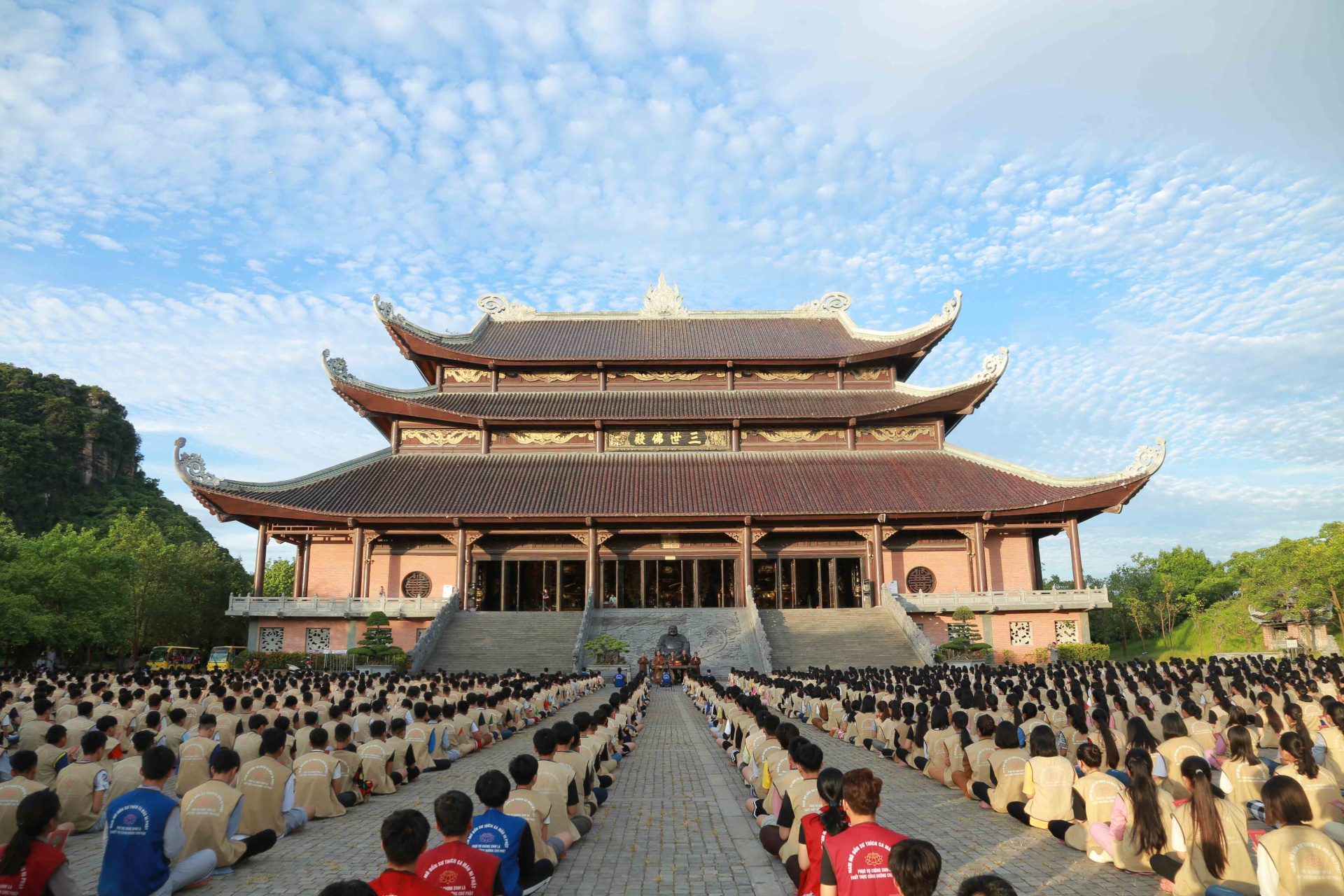 Overview of Vietnamese Religious and Belief
Ancestral worship is one of the most important religious and cultural practices in Vietnam. It is a way for Vietnamese people to show their respect and gratitude to their ancestors, who are believed to continue to watch over and protect their descendants from the afterlife.
Origins of ancestral worship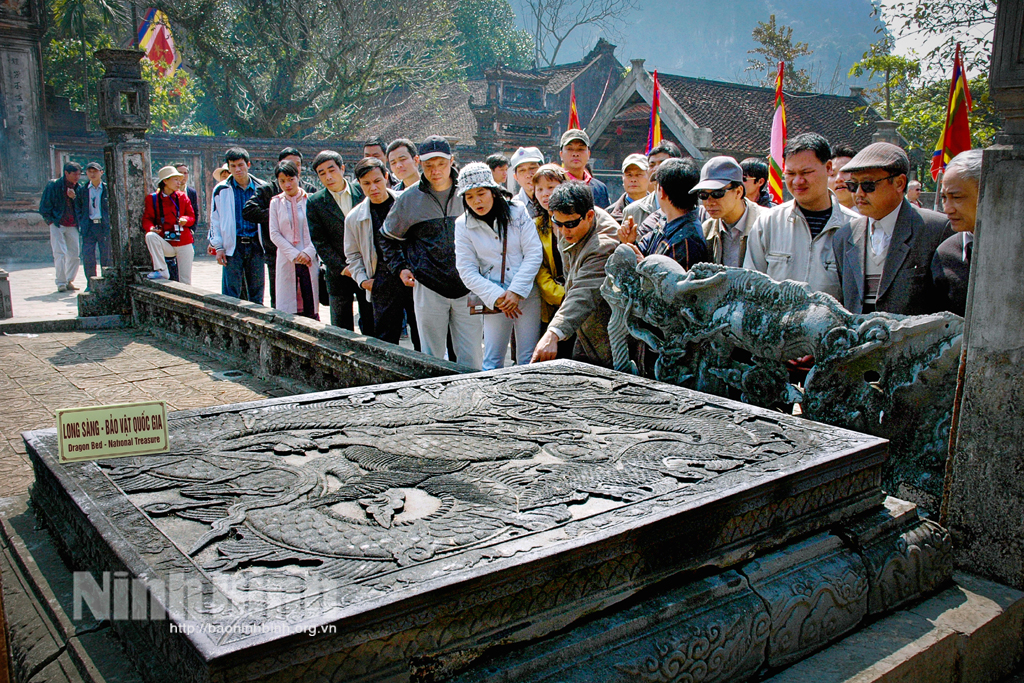 The origins of ancestral worship in Vietnam can be traced back to the country's early history. In ancient times, Vietnamese people believed that their ancestors were still present in the world of the living and could influence their lives. They would therefore offer sacrifices and prayers to their ancestors in order to seek their blessings and protection.
Practices of Ancestral Worship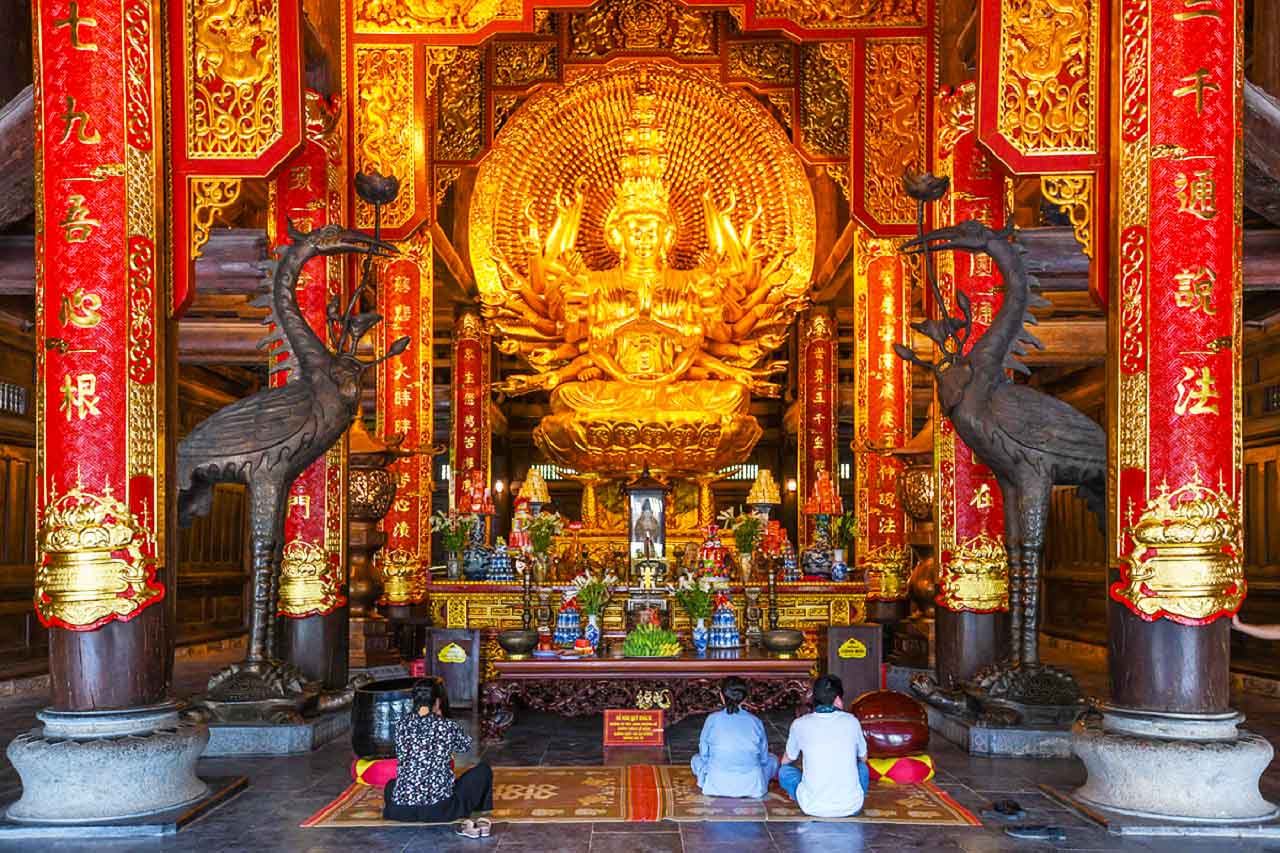 Ancestral worship is practised in a variety of ways in Vietnam. In most homes, there is a family altar where offerings are made to the ancestors. These offerings typically include food, flowers, incense, and candles. On special occasions, such as the Lunar New Year, death anniversaries, or weddings, larger offerings may be made, such as roast pigs or chickens.
The presence of ancestral worship in historical sites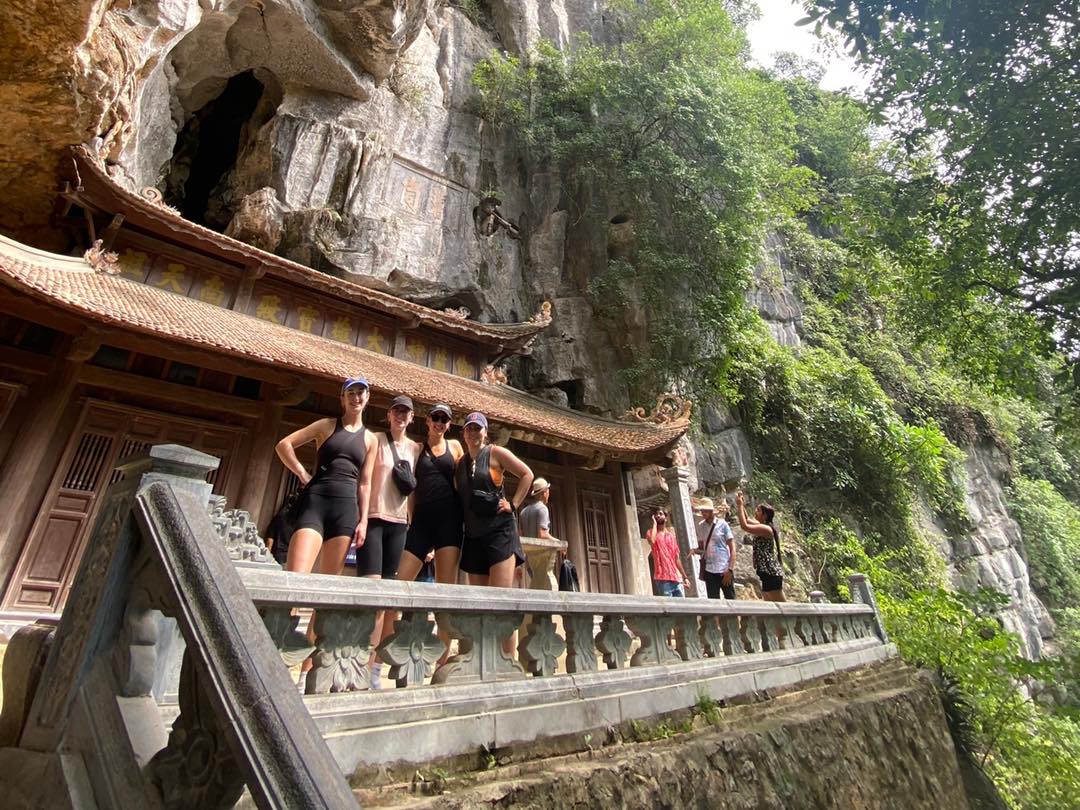 Ancestral worship is also practised at temples and shrines. Worship of national heroes is an important part of Vietnamese culture. It is a way for Vietnamese people to remember and honour those who have made significant contributions to the country's history and development.
Ninh Bình is a province in northern Vietnam that is home to many historical sites and temples. Some of the temples in Ninh Binh are dedicated to national heroes, such as:
The Dinh Temple in Hoa Lu is dedicated to Dinh King, the founder of the Dinh dynasty.
The Le Temple in Hoa Lo is dedicated to Le King, the founder of the Le dynasty.
The Tran Temple in Hoa Lu is dedicated to Tran Hung Đao, the great general who led the Vietnamese army to victory against the Mongol invaders in the 13th century.
The Stories of Heroes at Ninh Binh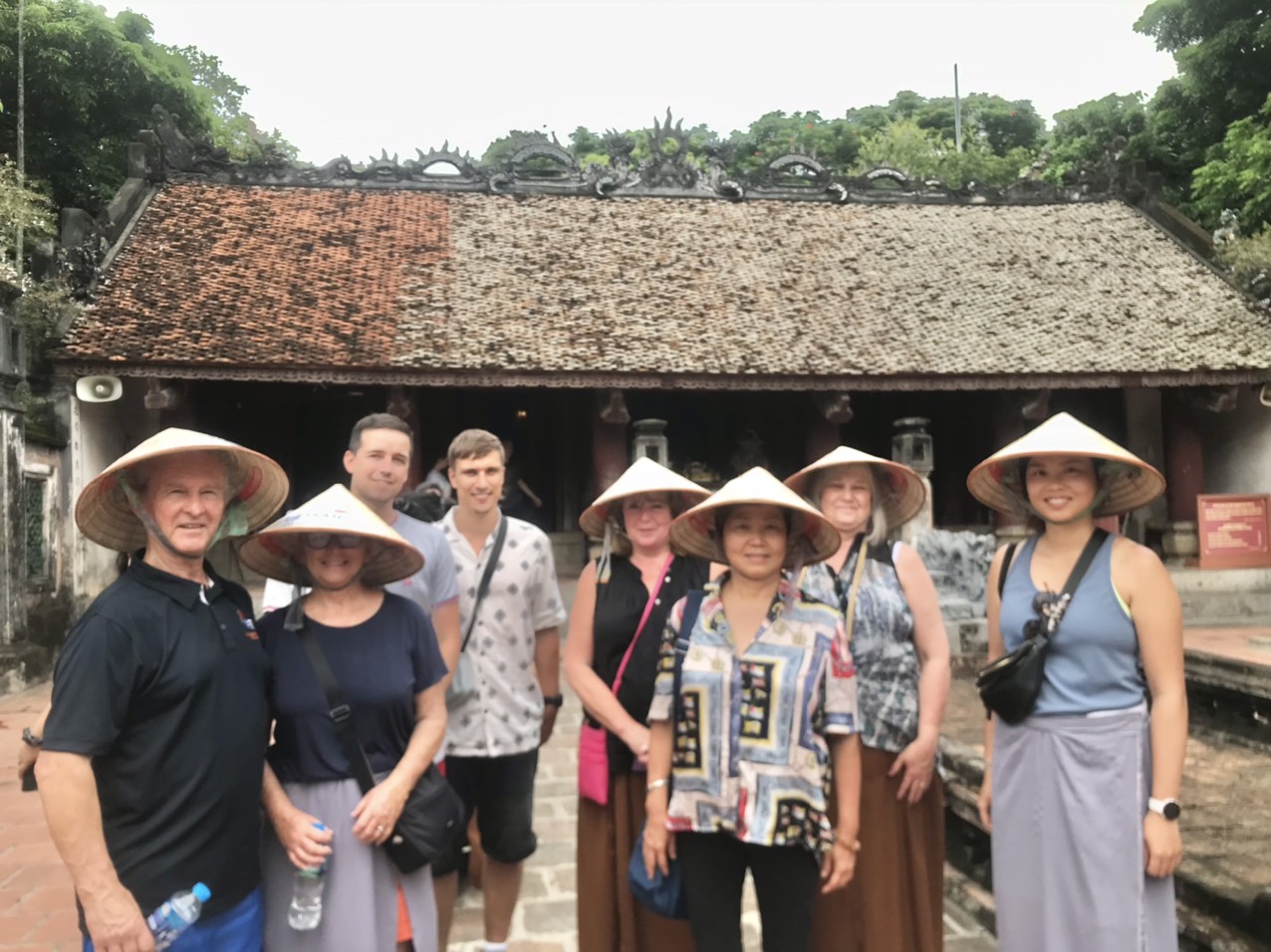 In Ninh Binh, the stories of heroes are woven into the very fabric of the temples. Visitors can learn about legendary figures such as King Dinh Tien Hoang and King Le Dai Hanh, who played pivotal roles in Vietnam's history. These historical icons are celebrated as both national heroes and spiritual guides, emphasizing the deep connection between faith and patriotism in Vietnamese culture.
Top famous religious sites in Ninh Binh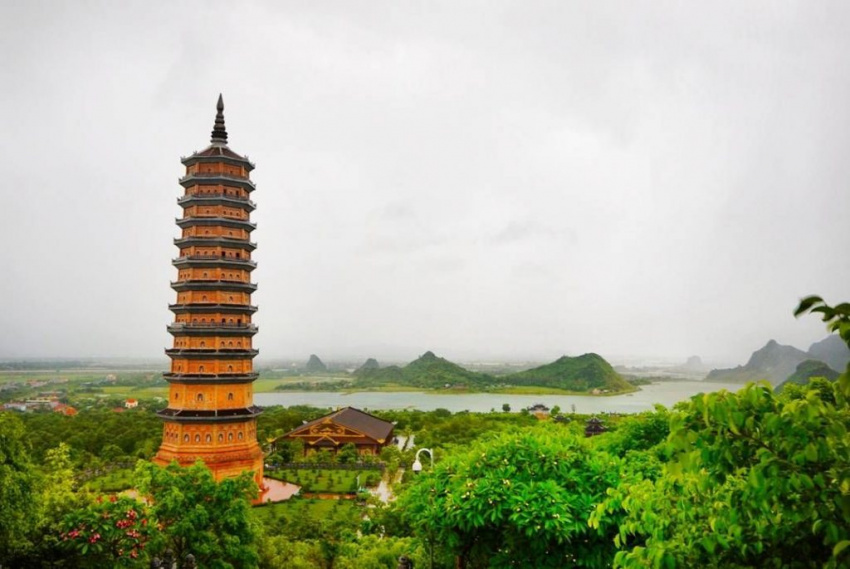 The religious sites in Ninh Binh show the long-standing cultural and historical values of this region. Besides, the religious sites in Ninh Binh are constructed with unique traditional architecture and art. You can admire ancient temples, pagodas, and intricately carved decorations. In addition, these religious sites in Ninh Binh are often situated in tranquil and serene locations. Travellers can come here to seek peace and a quiet atmosphere.
Bai Dinh Pagoda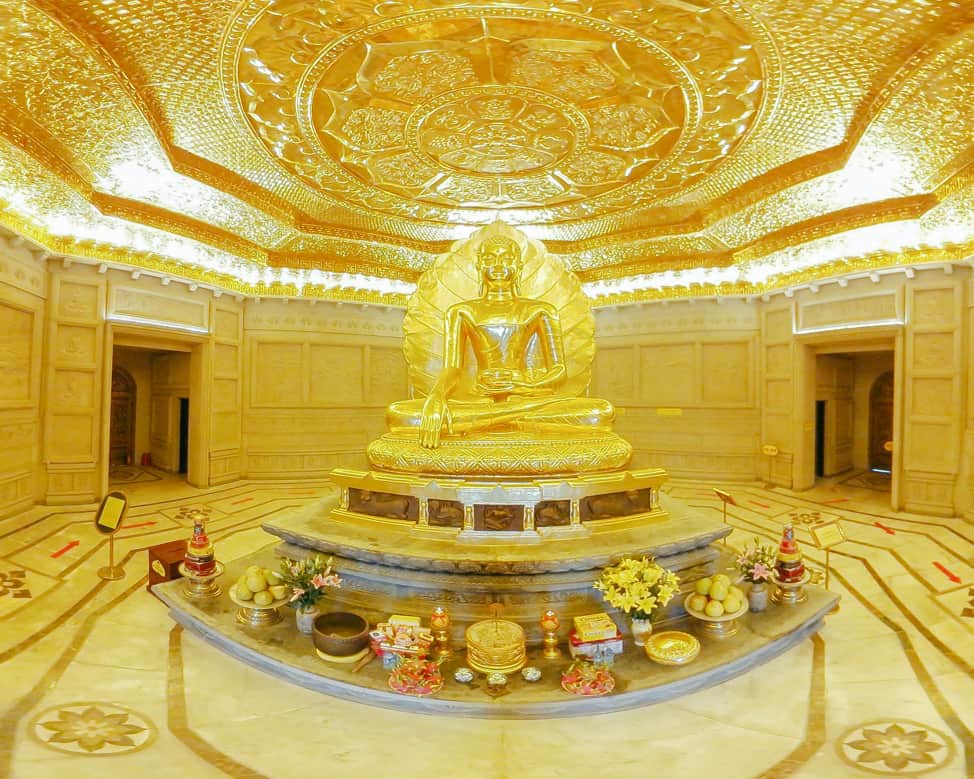 Bai Dinh Pagoda, located in Gia Sinh Commune, is one of the most significant Buddhist temples in Vietnam. It boasts a rich history dating back over a thousand years and is revered as the largest Buddhist complex in Southeast Asia. The temple complex consists of ancient pagodas, imposing statues, and serene courtyards. It provides an excellent opportunity to understand Vietnamese Buddhism, with its focus on mindfulness, inner peace, and reverence for the teachings of the Buddha.
Visitors can explore the massive bronze statue of Buddha, standing at an impressive 36 meters in height, and view the countless relics and artifacts on display, which provide insight into the country's religious history and traditions. The temple's peaceful atmosphere and stunning architecture make it a place for both spiritual reflection and beautiful sightseeing.
Hoa Lu Ancient Capital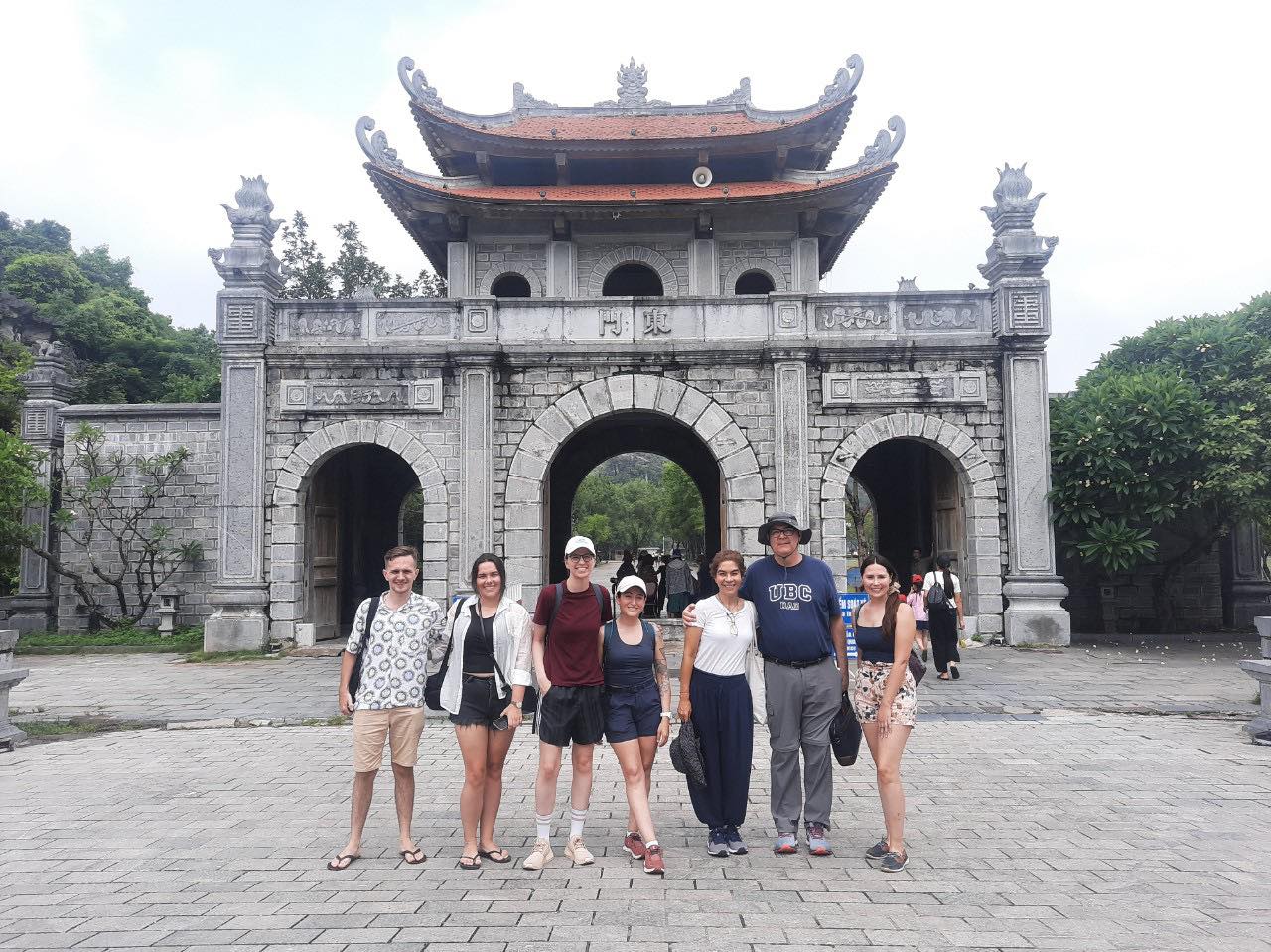 While not a religious site in the traditional sense, Hoa Lu Ancient Capital is historically significant as it served as the capital of Vietnam during the Dinh and Le dynasties in the 10th and 11th centuries. Within the complex, you'll find the temples dedicated to the first two rulers of the Dinh and Le dynasties, King Dinh Tien Hoang and King Le Dai Hanh. These temples are essential historical and cultural landmarks.
Hoa Lu Ancient Capital - A Must-Visit Place in Ninh Binh: Detailed Guide and Itinerary
Phat Diem Cathedral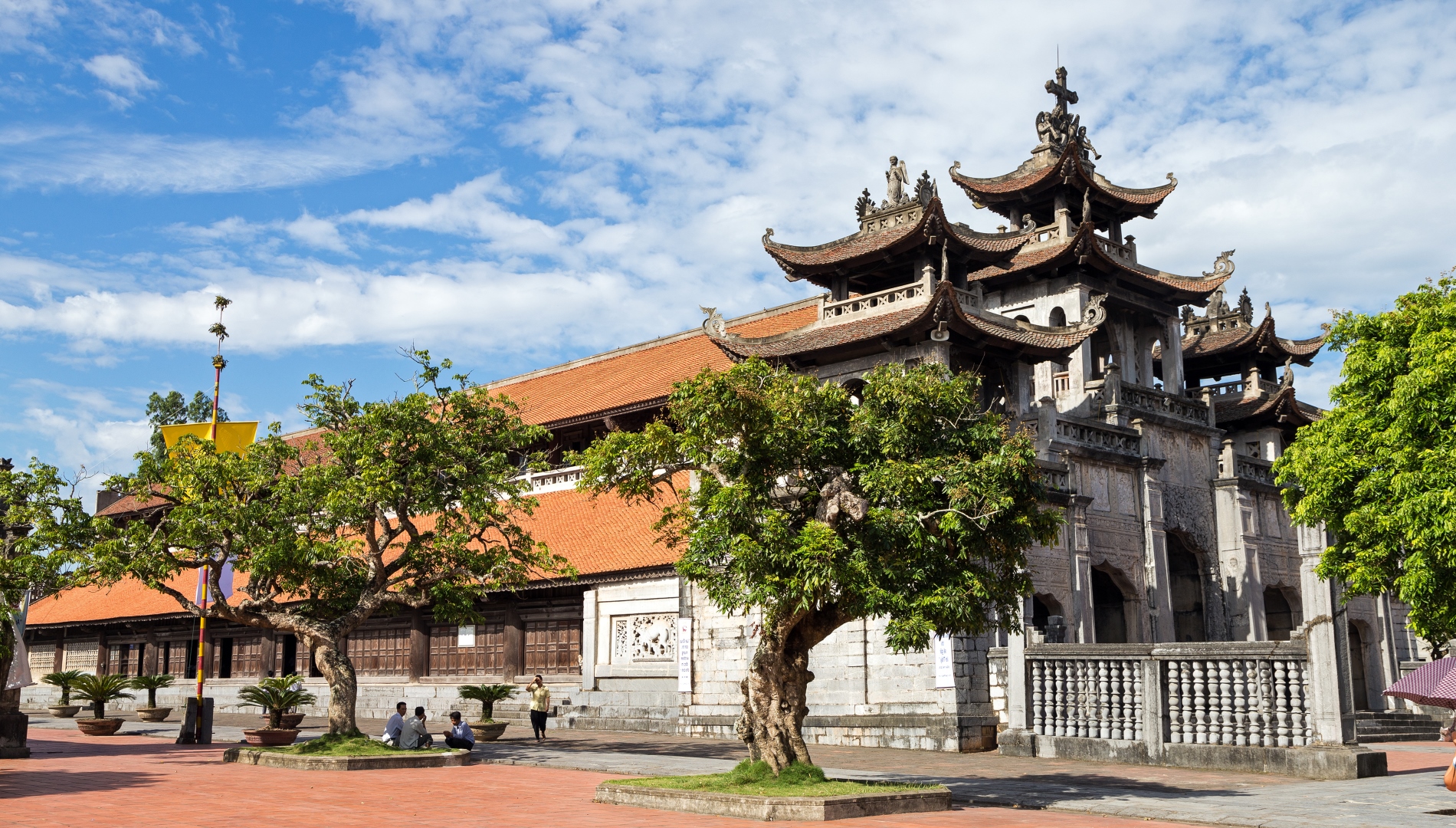 Ninh Binh is not just a hub for Buddhist spirituality but also home to an impressive Roman Catholic cathedral. The Phat Diem Cathedral, nestled amidst the lush countryside, is a harmonious blend of European and Vietnamese architectural styles. It is a testament to the cultural diversity and religious tolerance that Vietnam embodies.
Built in the late 19th century, the cathedral features intricate stone carvings and a tranquil setting. Visitors can attend mass or explore the cathedral's beautiful grounds while learning about the coexistence of various faiths in Vietnam. This unique blend of religious influences symbolizes the Vietnamese people's open-mindedness and their ability to embrace diversity.
Bich Dong Pagoda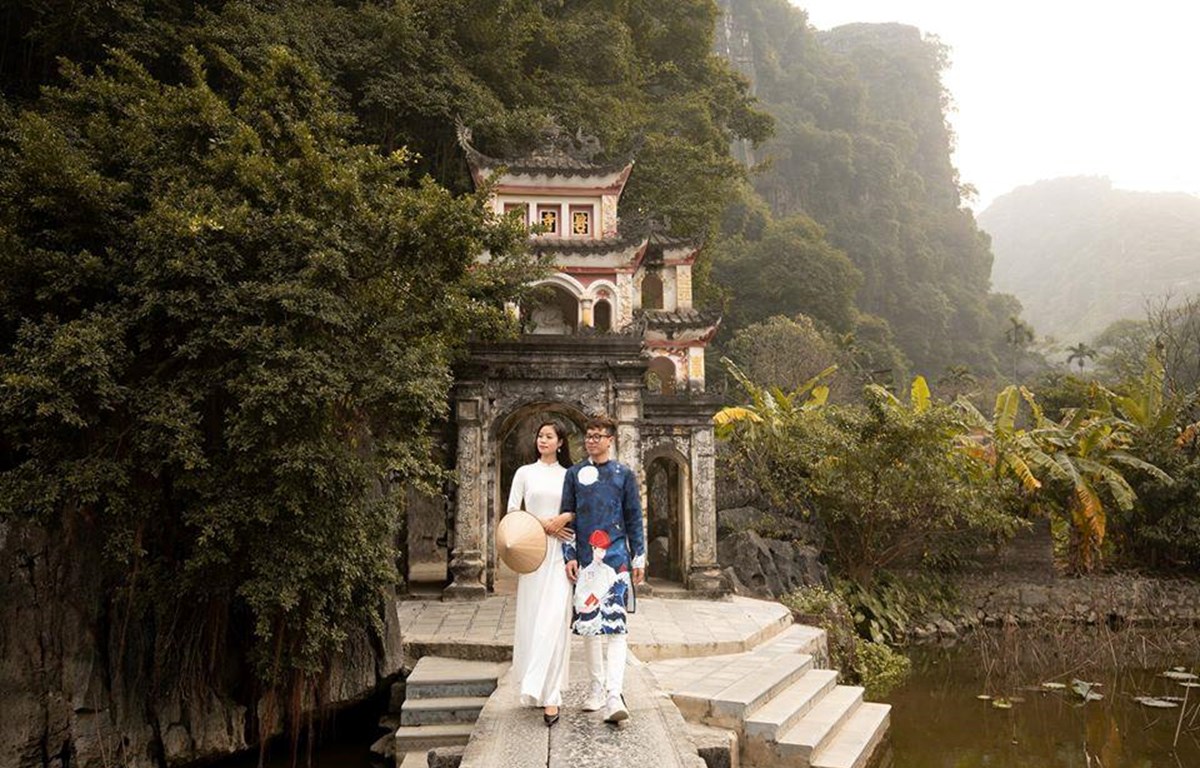 Located in the karst hills, Bich Dong Pagoda is a serene and picturesque site that combines elements of Buddhism and Taoism. The pagoda comprises three tiers, each with its own unique charm. Visitors can explore ancient altars and sacred caves while enjoying stunning views of the Tam Coc Valley.
All about Bich Dong Pagoda in Ninh Binh: Secret and Outstanding features
Thai Vi Temple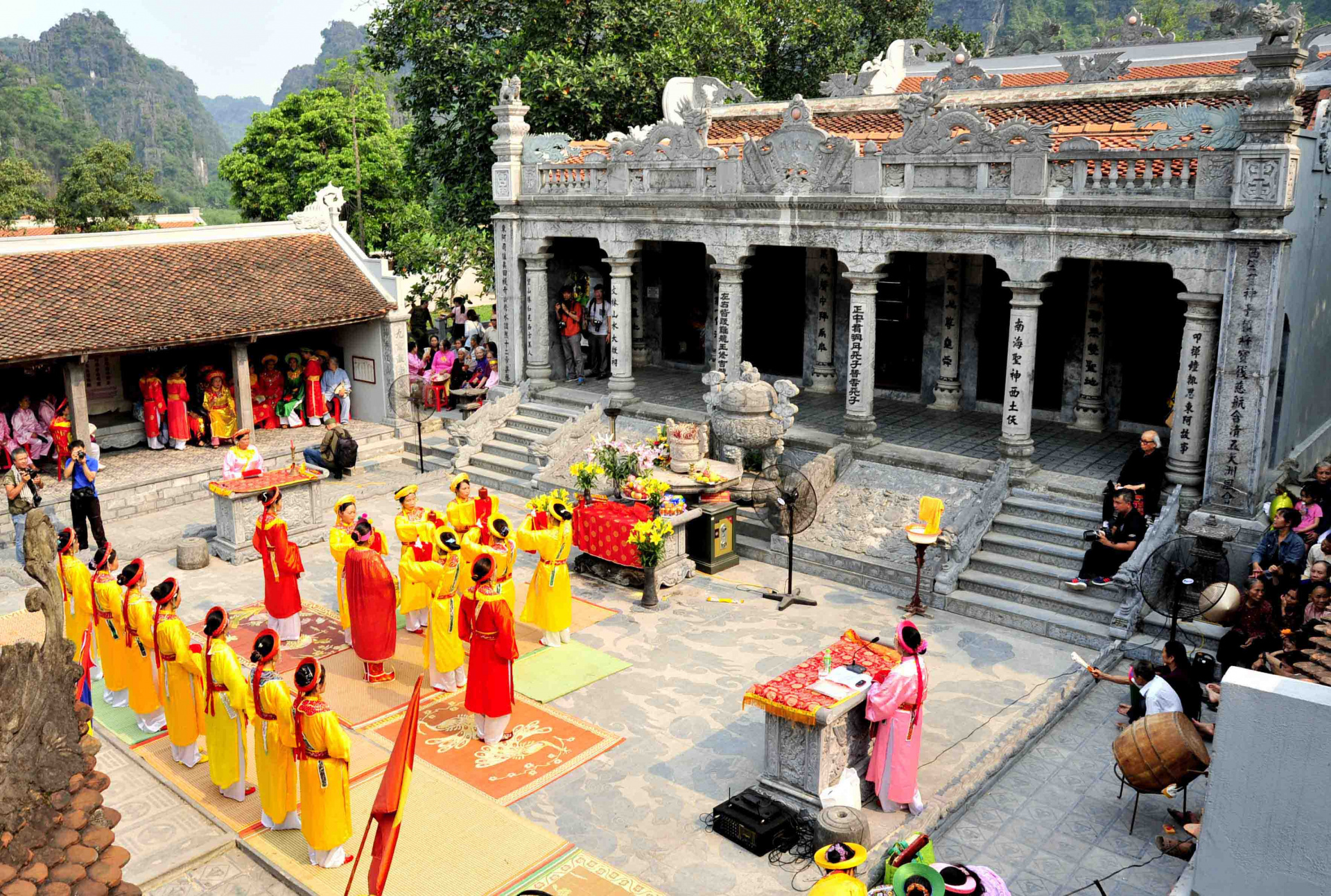 Thai Vi Temple is a hidden gem nestled among lush rice paddies in Ninh Binh. This temple is dedicated to the Tran Dynasty heroes who played a vital role in defending Vietnam from invaders. It is a place of historical significance and offers a peaceful atmosphere for contemplation.
Cultural and historical tour in Ninh Binh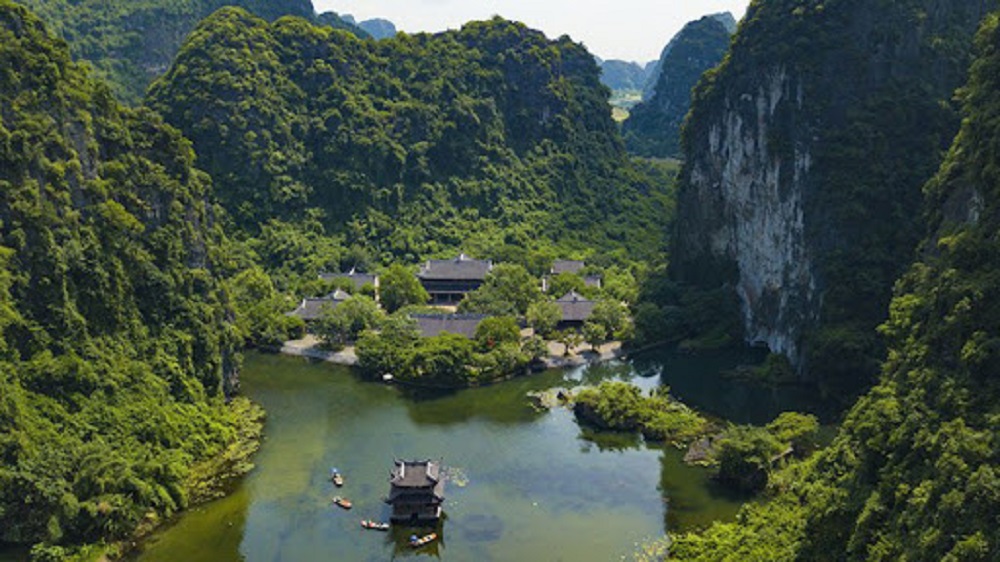 Ninh Binh is a true land of history and religious exploration. That's why when visiting Ninh Binh, you will see a lot of temples and pagodas. In other words, religious sites in Ninh Binh are a must-see attraction on your travel bucket list.
You can enjoy the natural beauty and engage in long and mysterious legends. That is a local way to experience Vietnamese beliefs and values. Surprisingly, Ninh Binh offers interesting things for just 1 day from Hanoi or 2 days if you have time. Let's see the suggestions for ne day tour in Ninh Binh which is voted as the best choice on Tripadvisor.
How many days in Ninh Binh: Should I spend 1,2, or 3 days in Ninh Binh?
Things must know before taking a Ninh Binh tour: Ninh Binh travel Guide 2023
Other Articles