Things must know before taking a Ninh Binh tour: Ninh Binh travel Guide 2023
24/03/2023
Prior knowledge of Ninh Binh is essential for a meaningful trip. Pre-information helps you save time and plan expenses. Ninh Binh is famous for many attractions such as the ancient capital of Hoa Lu, Tam Coc - Bich Dong, Trang An, and Cuc Phuong, which are considered popular tourist destinations. Located about 100 km from Hanoi, Ninh Binh is a suitable choice for tourists who have limited time but want to explore majestic nature with convenient day tours. Let's take a look at the Things to know before visiting Ninh Binh to prepare for exploring this land.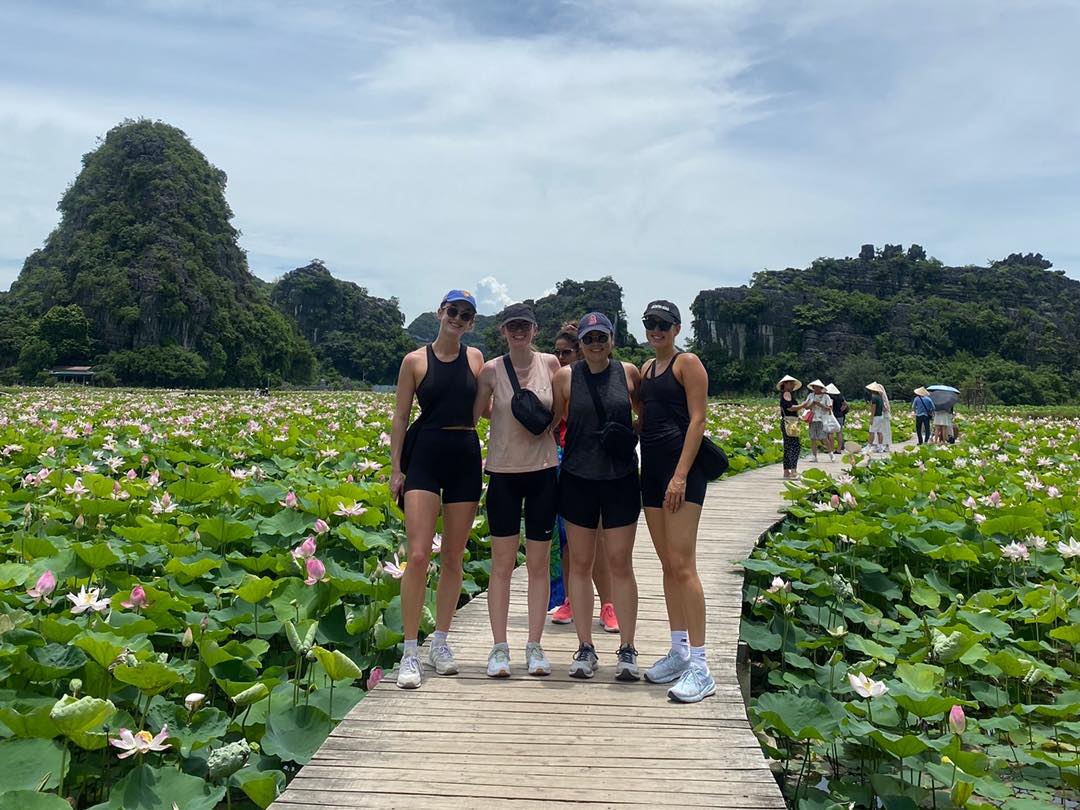 With diverse topography, including the sea, plain, hills, mountains, and lakes, Ninh Binh offers a variety of ecological landscapes with significant values for developing many types of attractive tourism, such as eco-tourism, cultural tourism, historical tourism, resort tourism, sports tourism, scientific research, fairs, conferences, and short-term events. Knowing what to expect before visiting Ninh Binh is essential to help tourists have a meaningful trip. By capturing pre-information, travelers can save time and plan suitable expenses.
Best Time to Visit Ninh Binh
It is recommended to visit Ninh Binh in late spring. However, you can visit here at any time of the year. Each season will have something interesting about the scenery and culture to explore. But it is best to visit Ninh Binh from late February to June in the lunar calendar when the weather is cool and there are many festivals for you to enjoy. Moreover, this is also the time when the rice fields and lotus ponds are in full bloom, offering you a chance to admire the beauty of the rural landscape here.
Tam Coc-Ninh Binh in the harvest season
The weather during Tet holiday is cold but not as freezing as in winter, and it is less rainy, which is convenient for traveling to Ninh Binh. After Tet holiday, many festivals take place during this period, such as Bai Dinh Pagoda festival, La Temple festival, and Hoa Lu ancient capital traditional festival. However, this time is also quite crowded with tourists flocking to Ninh Binh. You should make sure to book accommodation in advance to avoid wasting time looking for a room.
From the lunar month of July to October, Ninh Binh is prone to heavy rains and storms. If you are planning to travel to Ninh Binh during this time, it is important to monitor the weather forecast beforehand for the best preparation.
Ninh Binh in the lotus season - Tam Coc is beautiful with lotus
From the lunar month of October to December, it is also a popular time for tourists to visit Ninh Binh as the weather makes it more enchanting and mysterious. However, it is also the cold season, so travelers should pay attention to warm clothes to ensure their health.
How to get around Ninh Binh
From Hanoi, you can take a bus at Giap Bat bus station or book a Limousine car to Ninh Binh. The ticket price ranges from 100,000 to 150,000 VND (~4 USD to 6.5 USD), and the travel time is about 2 hours. This is a popular choice for many people due to its speed and frequent trips. However, tourists need to be careful with their belongings and money when traveling on the bus.
Limousines and bikes are the best choices for a Ninh Binh day tour
Most guests choose to stay in the Old Quarter as it is centrally located near most attractions. If it is your first time here, we recommend taking a Limousine car for easier transportation, as larger vehicles may be prohibited on certain roads. Before heading out, please ask your tour guide or local residents about peak hours to avoid congestion. If your hotel is located in a narrow alleyway, you may need to walk a short distance to the pick-up point for your transportation.
In addition, tourists from other provinces can come to Ninh Binh by train. The website of the Vietnam Railways allows pre-booking of tickets or passengers can buy them at the station. Ninh Binh train station is located in the city center. To travel by train, tourists need to carefully follow the schedule and book tickets in advance for convenience.
If traveling by private vehicle, from Hanoi, tourists can take the Giai Phong road, pass through Giap Bat bus station, turn onto the Phap Van - Cau Gie expressway, and then head to Ninh Binh via Phu Ly. Please pay attention to the speed when traveling.
Moving around the city, tourists should rent a motorbike for a price of 100,000 - 150,000 VND per day to be proactive because the attractions in Ninh Binh are quite far apart. If traveling in a large group, tourists should call a taxi to save costs.
For shorter routes, like Tam Coc-Bich Dong, a bike is the best option
Types of accommodation when staying in Ninh Binh
A Ninh Binh travel tip for visitors traveling as couples, with friends, or solo is to choose to stay at homestays near the tourist attractions, with green and peaceful surroundings, and friendly services to save travel time. Some popular and convenient options include Ninh Binh Friendly Homestay, Hang Mua Ecolodge, Diep's House, Ninh Binh Palm Homestay, and ChezBeo Homestay. The cost ranges from around 200,000 VND (~8.5 USD) per person/ night.
If traveling in a large group and looking to enjoy more luxurious and convenient amenities such as swimming pools, spas, gyms, bars, etc., tourists can choose to stay at 4-5 star resorts such as Emeralda Resort Ninh Binh, Tam Coc Garden Resort, Ninh Binh Hidden Charm Hotel And Resort, An's Eco Garden Resort, Aravinda Resort Ninh Binh... Room rates range from 1.7 to 6 million VND (72-254 USD)/night.
Read more about local food in the article Experience Authentic Local Living: Top Ninh Binh Accommodation Options in 2023
Must try local dishes in Ninh Binh
Aloha tourists enjoy local food at a Ninh Binh authentic restaurant
In your Ninh Binh travel guide, you should take note of the delicious dishes to try while you're here. When in Ninh Binh, you can't miss the local specialties such as burnt rice, mountain goat meat, stir-fried river crab with betel leaf, Sticky rice ant eggs, and Nhech Fish salad.
Some recommended dining spots in Ninh Binh include:
Duc De Restaurant (446 Nguyen Hue, Ninh Binh city)

Dung Pho Nui Restaurant (Ninh Xuan Commune, Hoa Lu District, Ninh Binh)

Huong Que Restaurant (05 Nguyen Luong Bang, Tan Thanh Ward, Ninh Binh)
Read more about local food in the article Guide for Ninh Binh's Local Cuisine: what and where for local food
Top Attractions and Activities in Ninh Binh
Trang An Scenic Landscape Complex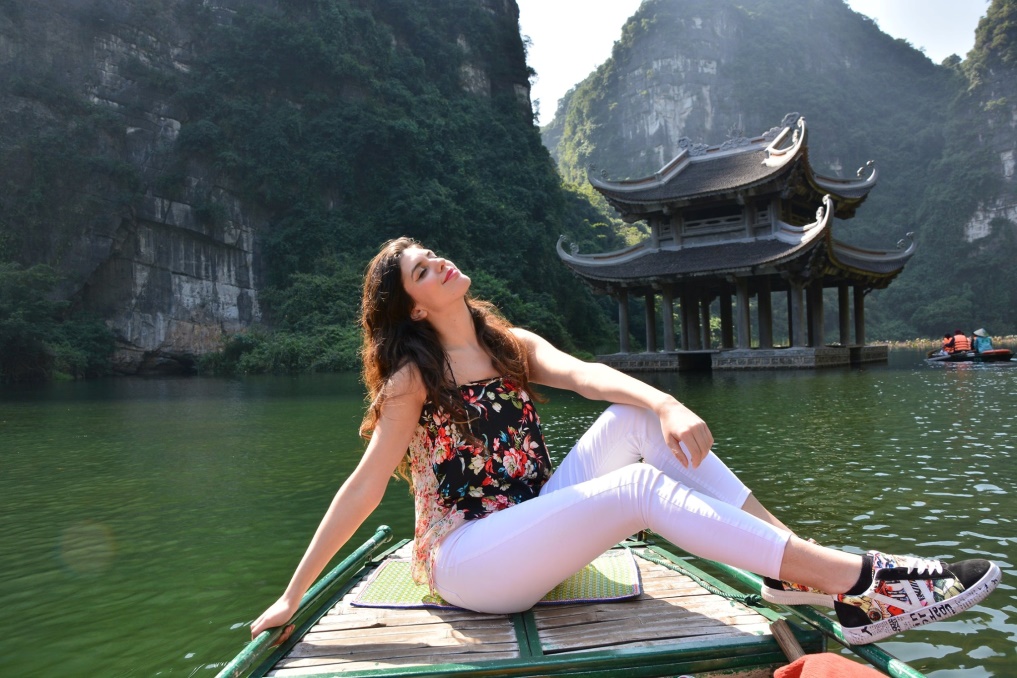 Trang An brings you to a peaceful and amazing world - Aloha travel
This place attracts tourists with its majestic mountains and winding small rivers, as well as its wild valleys. The admission fee for Trang An is 250,000 VND (~11 USD) for adults and 100,000 VND (~4 USD) for children under 1.4 meters tall.
Here, visitors can choose one of three boat tour routes to explore the caves. Route 1 takes visitors through 9 caves, Trinh Temple, Tran Temple, and Kong Temple. Route 2 passes through 4 caves, Cao Son Holy Temple, Vũ Lâm Palace, and Tran Suoi Tien Temple. Route 3 consists of 3 caves, Trinh Temple, Tran Suoi Tien Temple, and Vũ Lâm Palace. Each tour lasts from 2-3 hours.
You might read: The best Trang An Guide for 2023: A Comparison of 3 Boat Tours in Trang An Ninh Binh
Tam Coc - Bich Dong
Aloha tourists always love Bich Dong Pagoda
Here, tourists should first visit Bich Dong Pagoda to see the panoramic view from above. There will be three temples, you climb up stairs to reach the top of the mountain and also the highest temple. Then, you can take a boat ride along the Ngo Dong River to explore Tam Coc. Tam Coc is stunning in the eyes of visitors with its towering limestone mountains, unique shapes in caves, and golden ripe rice fields on both sides. The entrance fee is 120,000 VND (~5 USD) per person, and the boat fee for the Tam Coc route is 150,000 VND (~6.5 USD) per trip.
You might read: Bich Dong pagoda- one place must-see in Ninh Binh province
Bai Dinh Pagoda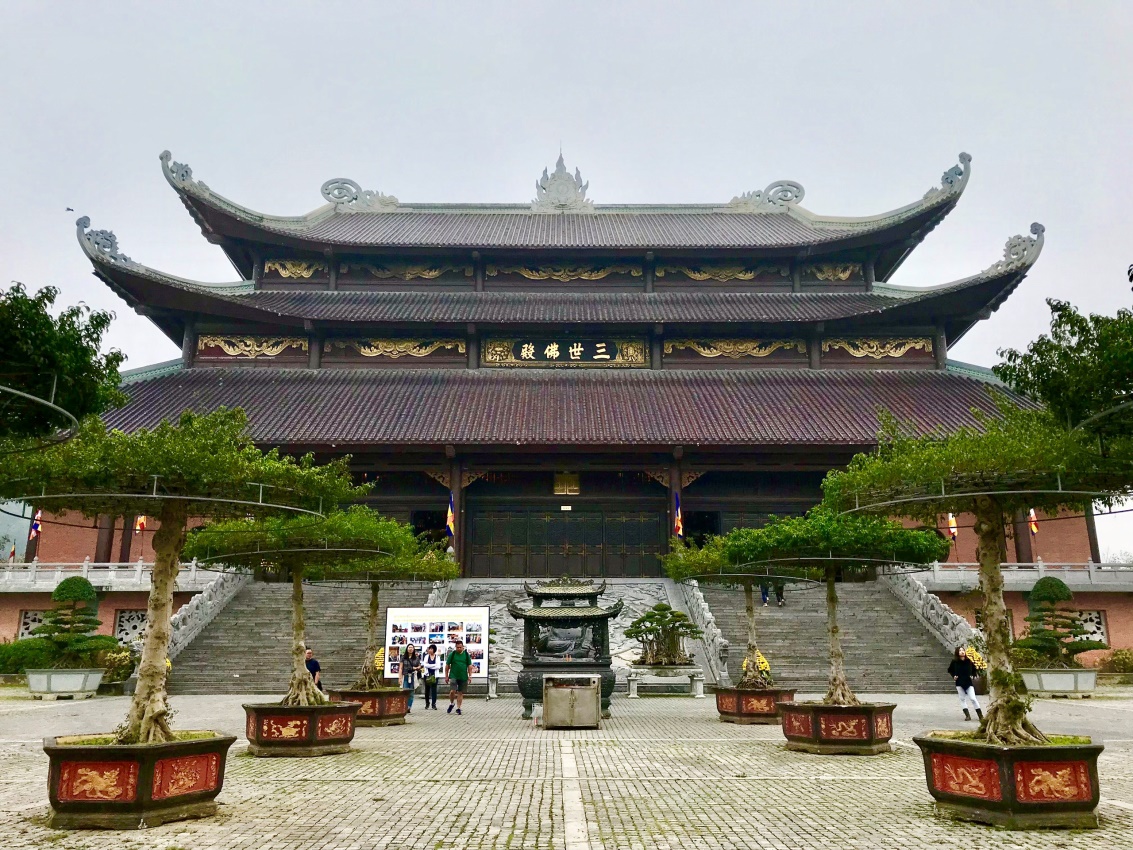 One of the biggest pagodas in the Bai Dinh complex
The Bai Dinh Pagoda complex was built in 2003, covering an area of over 500 hectares, surrounded by magnificent limestone mountain arcs. This is the largest pagoda and holds the most records in Vietnam. Here, visitors can explore on foot for free or take an electric car (with a fee). Some places that visitors often visit here include the Phap Chu Temple or they can climb the bell tower to admire the Great Bell, which weighs 36 tons.
Hang Mua (Mua Cave) - The Dragon Moutain
The breathtaking panoramic Tam Coc views from Hang Mua Ninh Binh
Hang Mua in Ninh Binh is renowned for offering breathtaking panoramic views of the surrounding landscape, including the picturesque Tam Coc rice fields, the meandering Ngo Dong River, and the magnificent limestone mountains that dominate the area's geography. To reach the cave's summit, visitors must climb a steep staircase with more than 400 steps. Although the climb can be challenging, the stunning views from the top make it a worthwhile experience. The Ninh Binh travel guide suggests that you should visit the cave in the early morning or late afternoon to avoid the intense heat of the day and the crowds. If you want to explore Vietnam's natural wonders and marvel at the awe-inspiring scenery, Hang Mua should be at the top of your must-visit list while in Ninh Binh.
You might read: Is Mua Cave Worth in your Ninh Binh Bucket List? The perfect way to include Mua Cave in your Ninh Binh Trip
Cuc Phuong National Park
Cuc Phuong National Park is a nature reserve located in Nho Quan district, Ninh Binh province. It is the meeting point of three provinces: Ninh Binh, Hoa Binh and Thanh Hoa. Cuc Phuong was the first national park in Vietnam and attracts many visitors with diverse tourism activities, from ecotourism, and research to adventure tourism. Visitors to Cuc Phuong can explore the primeval forest, caves with fascinating shapes, and caves containing ancient cultural relics. The admission fee is 60,000 VND (~2.5 USD) per person.
Suggestions for Ninh Binh tour itinerary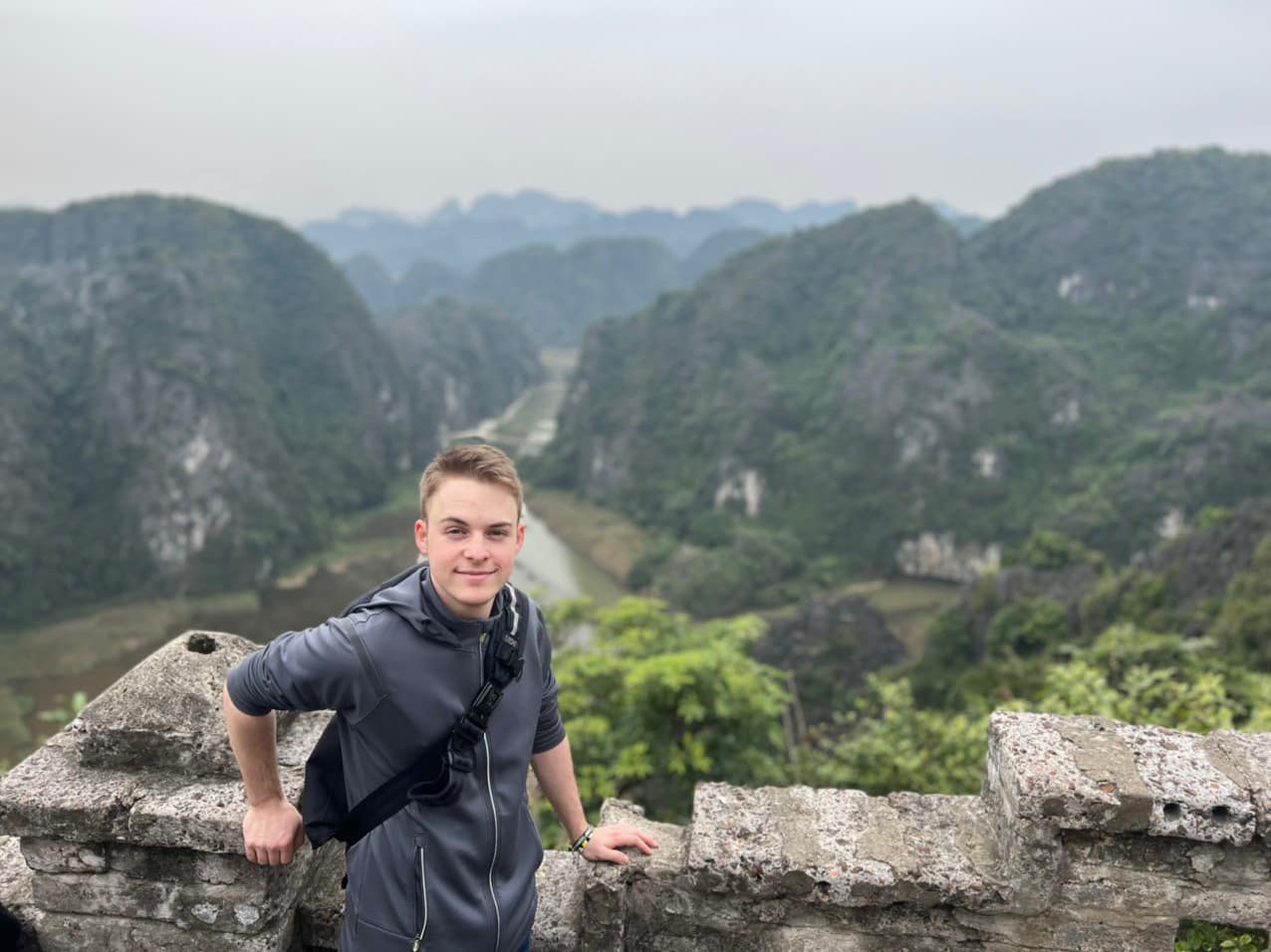 Aloha wonderful customers
This tour will take you to visit the Hoa Lu Ancient Citadel before discovering a peaceful panoramic blue lake at Tuyet Tinh Coc. After lunch, you should relax by boat trip on the Ngo Dong River at Tam Coc. Then, you cycle through the local village and visit Bich Dong Pagoda before coming back to Hanoi.
This tour will take you to visit the Dinh King temple in the Hoa Lu ancient capital. Visit Mua Cave and climb up 500 steps on Lying Dragon Mountain to enjoy the breathtaking view. After that, you take a Tam Coc boat trip.
Things must know before taking a Ninh Binh tour
When preparing for your trip, make sure to take note of the following in your Ninh Binh travel guide.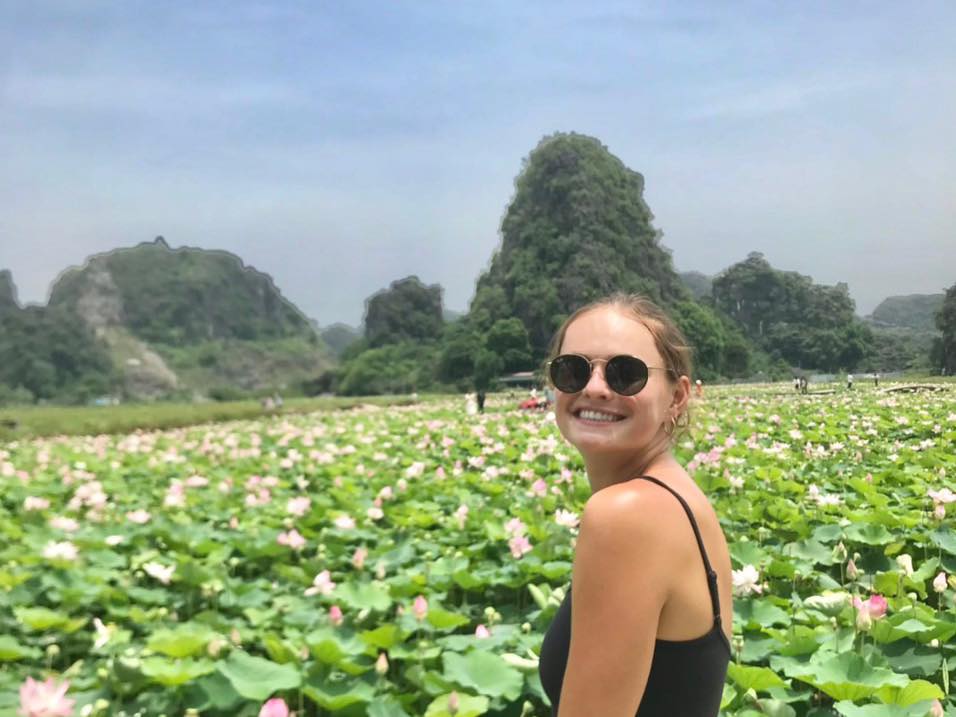 The weather in Ninh Binh is often hot during the summer, so it is advisable to pack lightweight and breathable clothing, as well as a thin jacket for unexpected chilly nights. If you're traveling during the winter months, warm clothing is recommended.

If you plan to climb mountains, visit caves, or hike for long distances, it is recommended to wear sports shoes or hiking sandals for safety.

When going on a boat or ferry ride, bring a life jacket, towel, sunscreen, sunglasses, a helmet, and enough drinking water.

Prepare a camera, phone, or recording device to capture beautiful moments on your journey.

Check the weather forecast to plan your luggage accordingly, as carrying too much can make it more difficult to move around.

Also, remember to bring cash or credit cards for payment of services such as food, transportation, and sightseeing in Ninh Binh.
Hopefully, these tips will help you prepare better for your trip. But above all, it's best to ask your local travel agency for a details guide.
How to be a responsible and respectful tourist in Ninh Binh?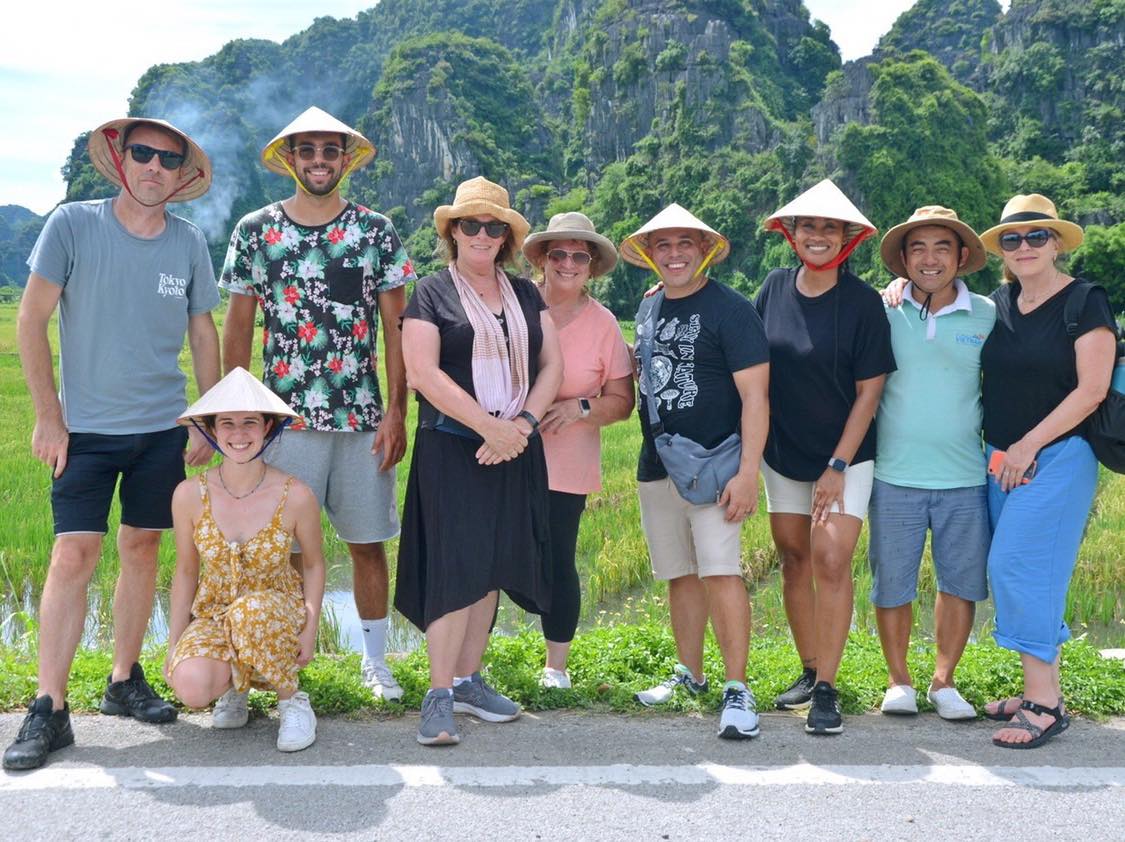 Tourists visiting spiritual and historically significant sites should dress modestly

Some sites may not allow photography, so be sure to read the rules before visiting

Most locals do not speak English, so it is advisable to ask a tour guide to avoid any misunderstandings

Ninh Binh is a place with diverse religions and cultural traditions, so you should respect the local culture and way of life

Maintain cleanliness and do not litter when traveling

Ninh Binh has many national parks and conservation areas, so you should respect the living animals or plants in nature

You should comply with security and order regulations to ensure safety for yourself and other tourists.

If there is a problem, you should cooperate with the authorities or local people to get support and understand more about their culture and way of life
Additionally, you can leave your contact information with us for the Best Ninh Binh Tour advice. We encourage you to plan a trip to Ninh Binh now to enjoy the beauty and unique experiences that Ninh Binh has to offer at its best.
Other Articles