ALOHA - BEST NINH BINH DAY TOURS
We offer Instant Confirmation to book Ninh Binh Tours. Travelers would see the World Natural and Culture Heritage areas recognized by UNESCO.
We offer the best saving tours with Join-in or Small Group and Luxury Ninh Binh Tour with Luxury Bus pick up at hotels in Hanoi.
We offer professional local English-speaking Tour Guide with their passion, understanding, and friendliness.
View our hundreds of verified reviews for your right choice of your Ninh Binh Tours.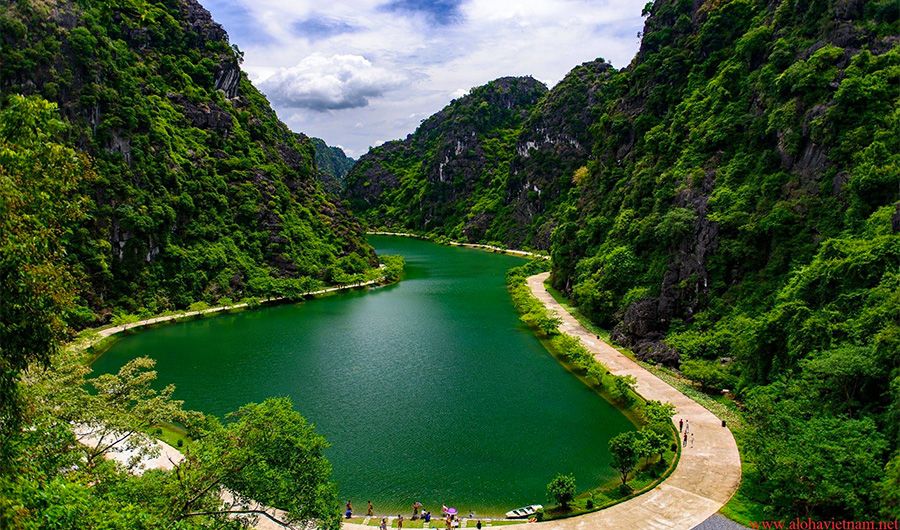 Ninh Binh from Sky View - Official Video
With thousands of mysterious limestone mountains and caves, Ninh Binh is well-known as Halong Bay on land was recognized as a world natural and cultural heritage site in 2015 by UNESCO. A must-see place in Vietnam!
Why Book with us
Authentic Travel Experiences
We work hard to ensure we find you the most exciting, intriguing and amazing destination!
Taylor-made trip
Your satisfaction is our top priority! Everything is tailored to your exact needs and tastes!
Our guides, our pride
Our tour guides are highly trained, knowledgeable and passionate. We pride our selves on being able to help you truly understand, feel, and live the destination!