Exploring Ninh Binh in October: Weather Feature and Top Things to Do
09/09/2023
Are you planning a Ninh Binh trip in October? Look no further! Explore the weather conditions in October and exciting activities tailored for this time of the year. Check out our top things to do in Ninh Binh in October for an unforgettable experience.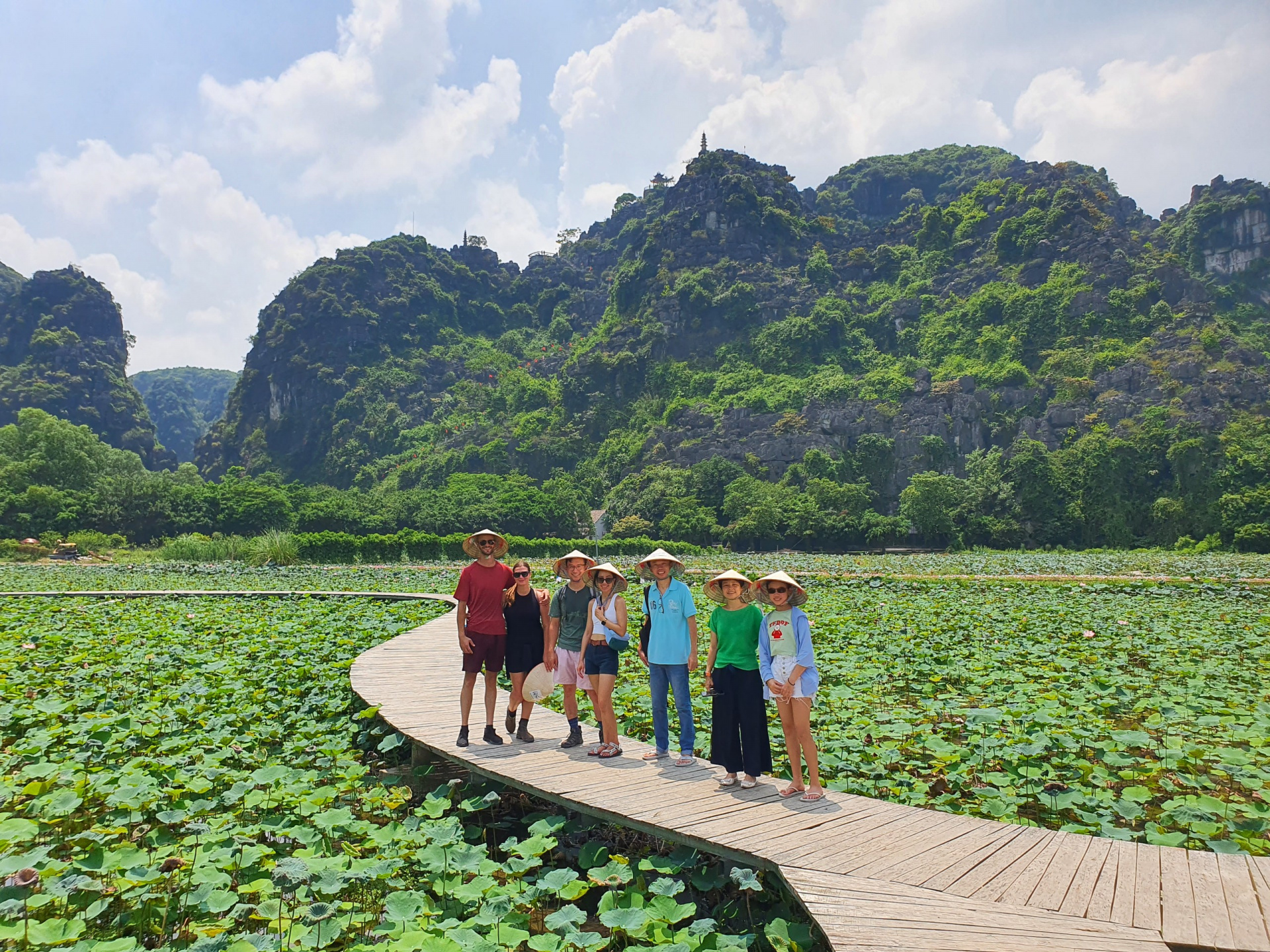 Ninh Binh Weather in October
October is a fantastic time to visit Ninh Binh. In October, Ninh Binh weather has cooler temperatures compared to the hot and rainy summer months. You can check out Ninh Binh Weather Forecast in October here.

Temperature
Daytime temperatures usually range from 24°C to 30°C (75°F to 86°F).
Nights can be cooler, with temperatures dropping to around 20°C (68°F).
Humidity
Humidity levels decrease in October, making it more comfortable for outdoor activities.
Rainfall
October is considered the end of the rainy season in Ninh Binh. While there may still be occasional rain showers, they are less frequent and shorter in duration.
Sunshine
Expect plenty of sunshine during October, making it an excellent time for outdoor exploration.
Top Ninh Binh destinations in October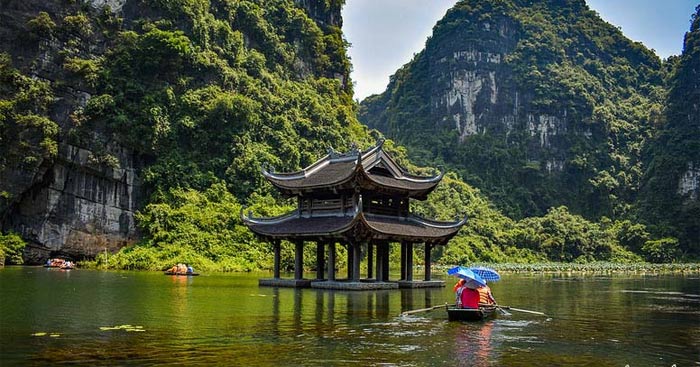 The landscapes around Ninh Binh, including the stunning limestone karsts and lush rice fields, are at their most picturesque in October. The rock formations are covered in lush vegetation, creating a stunning contrast against the clear blue skies. The water levels are usually at a comfortable level for boat rides, allowing you to explore caves and grottoes with ease. Besides, you'll encounter a variety of plant species, including water lilies and lotus flowers, in bloom. This can make for some stunning photo opportunities. That's why October is one of the best time to visit Ninh Binh. Let's check the top 5 Ninh Binh tourist attractions in October.
Tam Coc Ninh Binh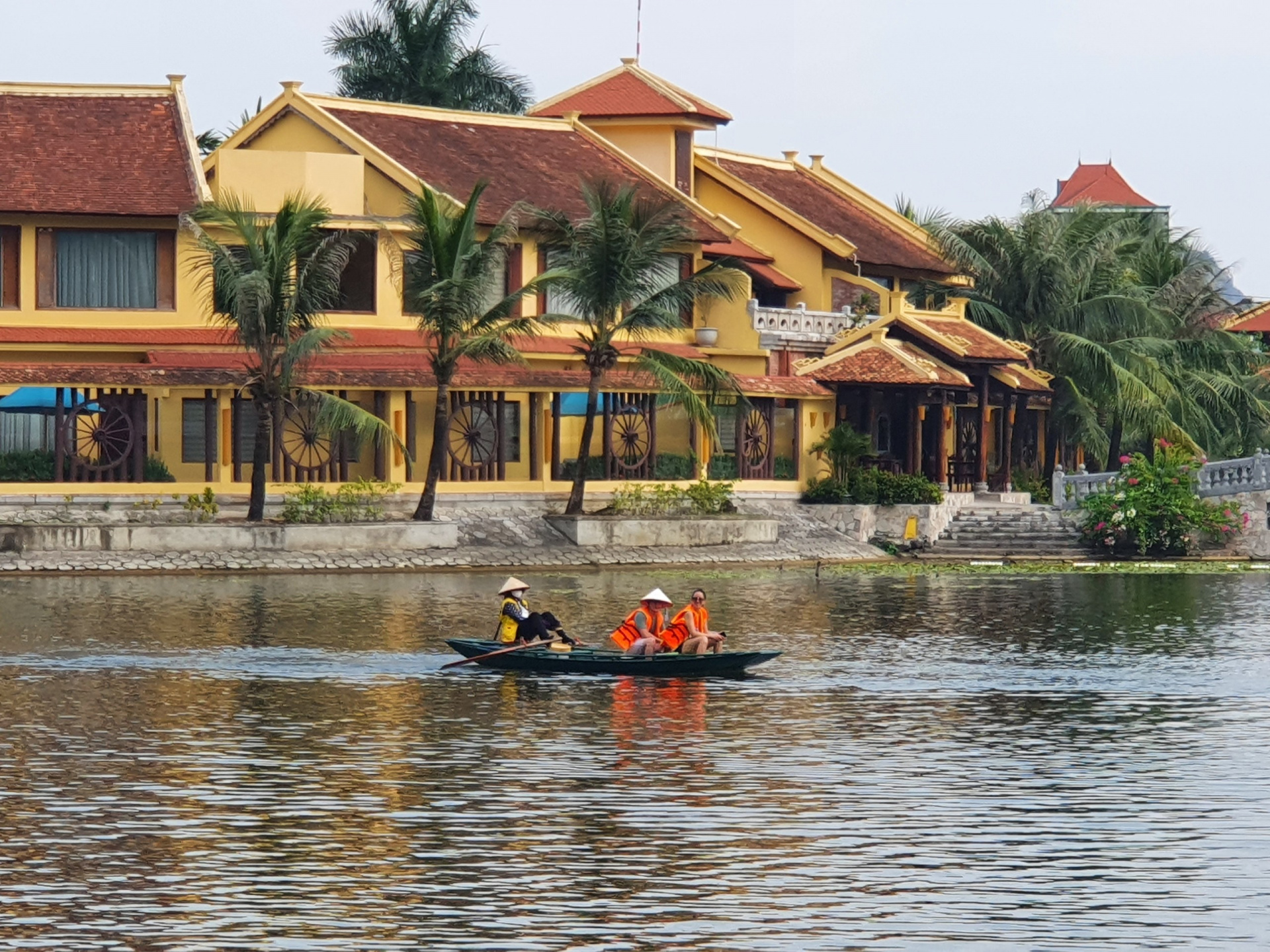 Known as the "Halong Bay on Land," Tam Coc is famous for its breathtaking limestone karst formations and serene rice paddies. Take a boat ride along the Ngo Dong River and be mesmerized by the stunning scenery.
Trang An Scenic Landscape Complex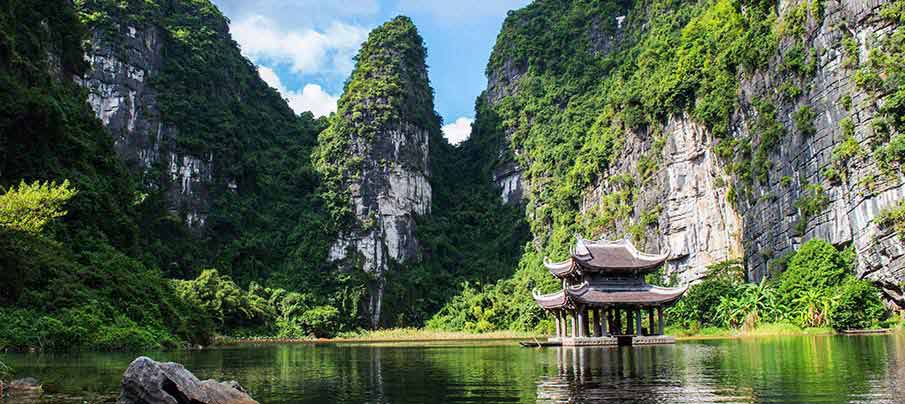 This UNESCO World Heritage site is another place to enjoy boat rides through caves and lush greenery. Trang An has become one of the most attractive places in Ninh Binh all year round.
Hoa Lu Ancient Capital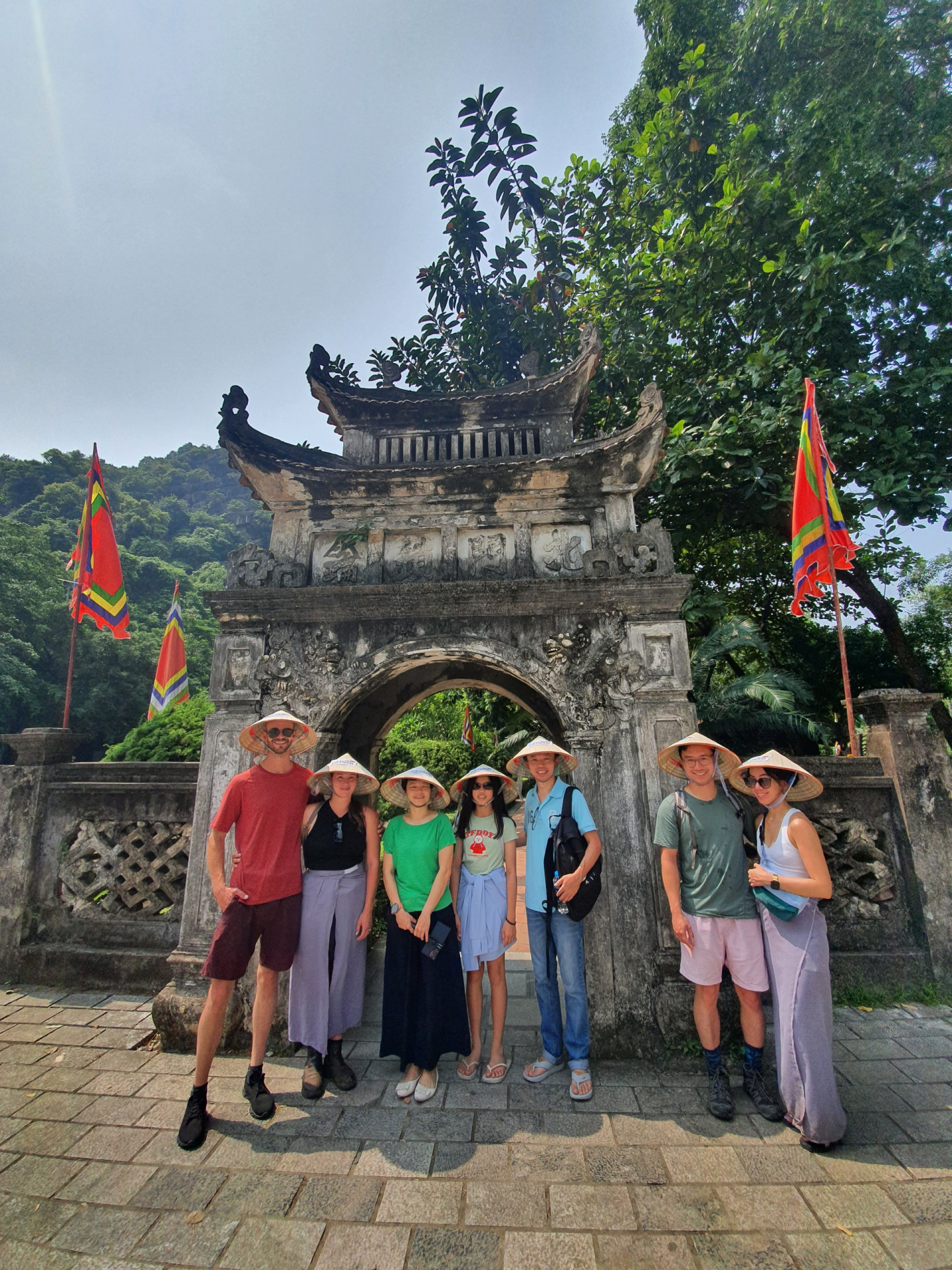 Explore the historical significance of Hoa Lu, the ancient capital of Vietnam. Visit the temples dedicated to the Dinh and Le dynasties' kings and learn about the country's rich history.
Cuc Phuong National Park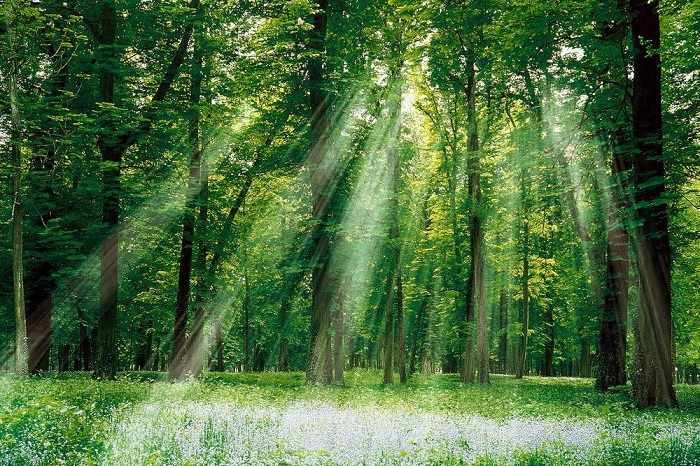 Nature enthusiasts will enjoy a visit to Cuc Phuong National Park. October offers pleasant weather for hiking and discovering diverse flora and fauna.
Bai Dinh Pagoda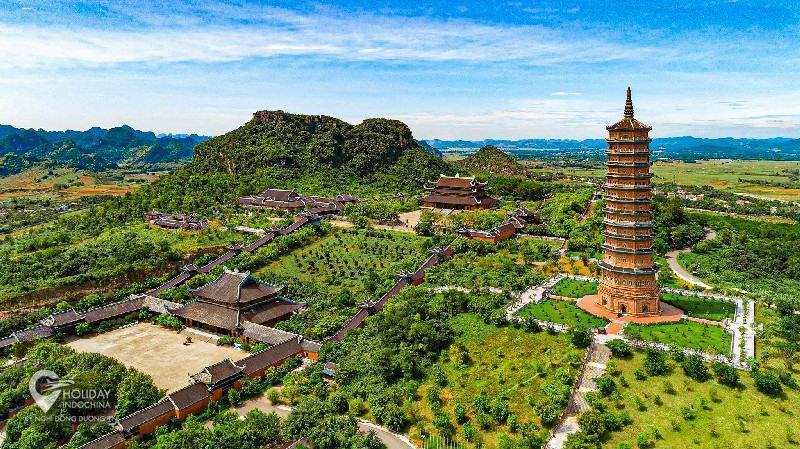 This is one of the largest Buddhist pagodas in Southeast Asia. You can explore Bai Dinh Pagoda with its unique architecture, giant Buddha statues, and peaceful atmosphere.
Bich Dong Pagoda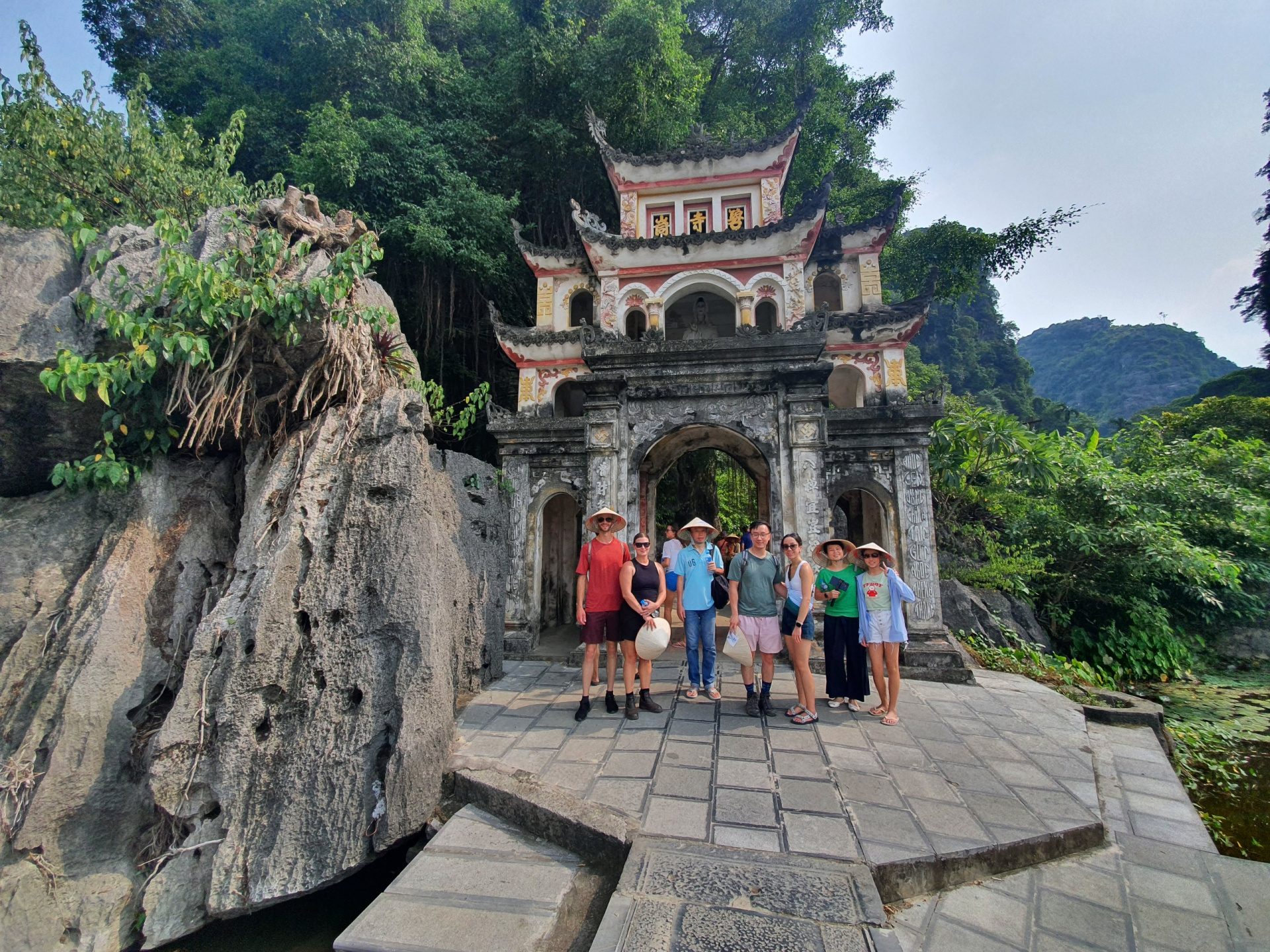 Climb the stone steps to Bich Dong Pagoda, which offers panoramic views of the surrounding landscapes and a beautiful temple built into the mountainside.
Thung Nham Bird Garden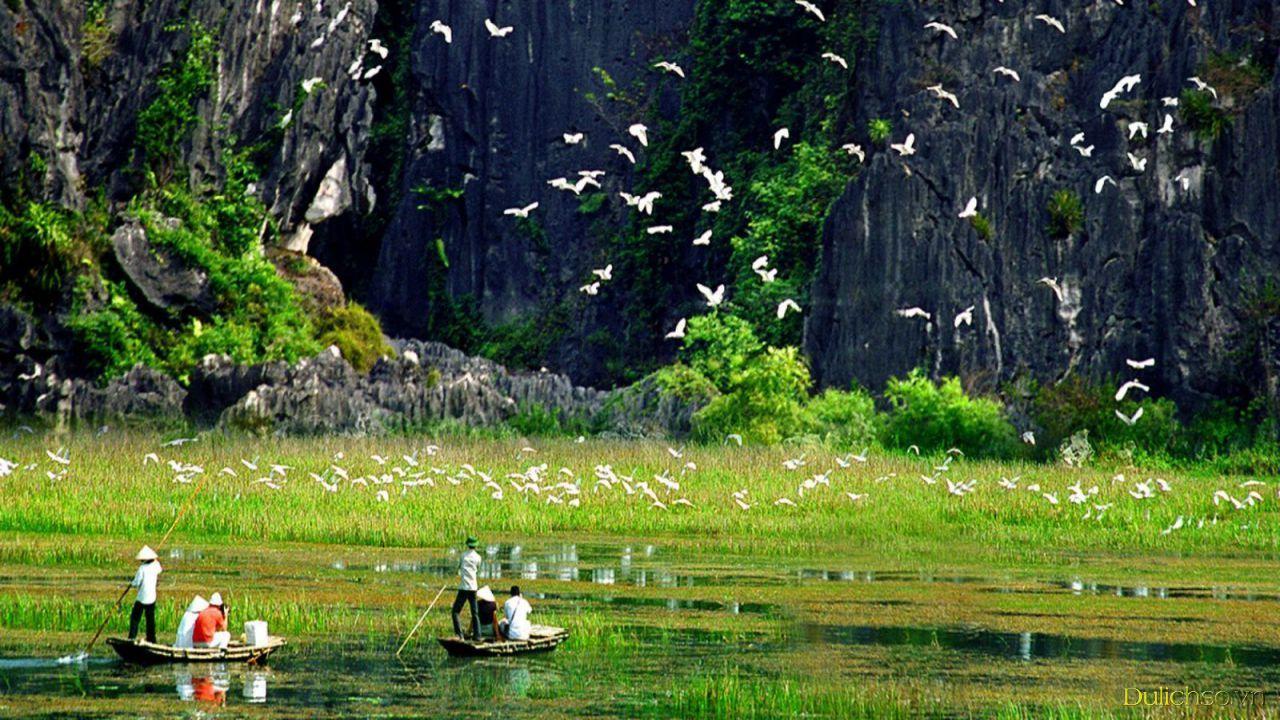 Birdwatchers should visit Thung Nham to see a variety of bird species, including storks and herons, in a scenic wetland setting.
Mua Cave - The Dragon Mountain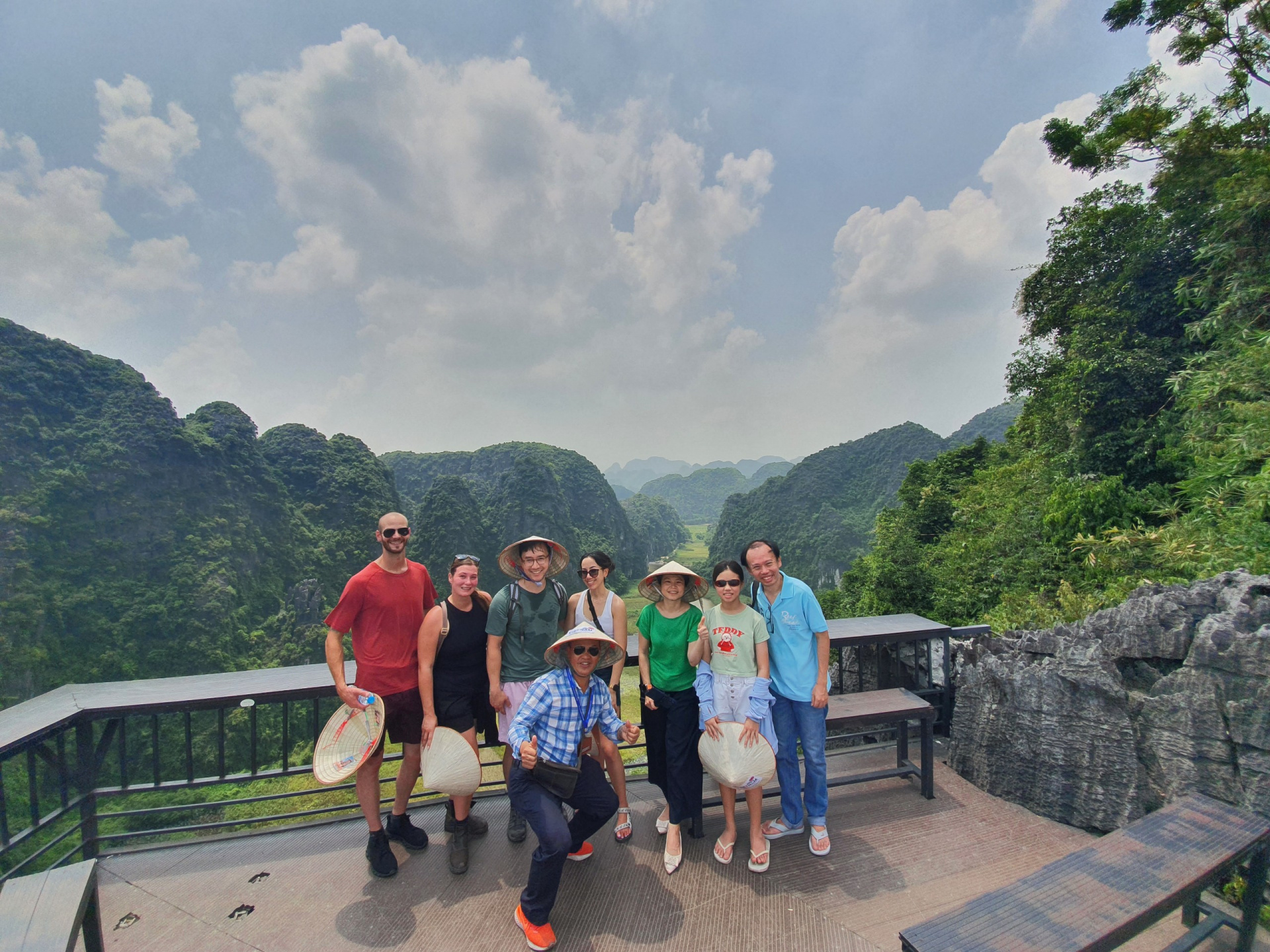 Mua Cave is famous for its panoramic views of the Ninh Binh landscape. The hike to the top of Mua Cave involves climbing a steep staircase with nearly 500 steps. In October, the weather is cooler compared to the scorching summer months, making the hike more comfortable.
Am Tiem Cave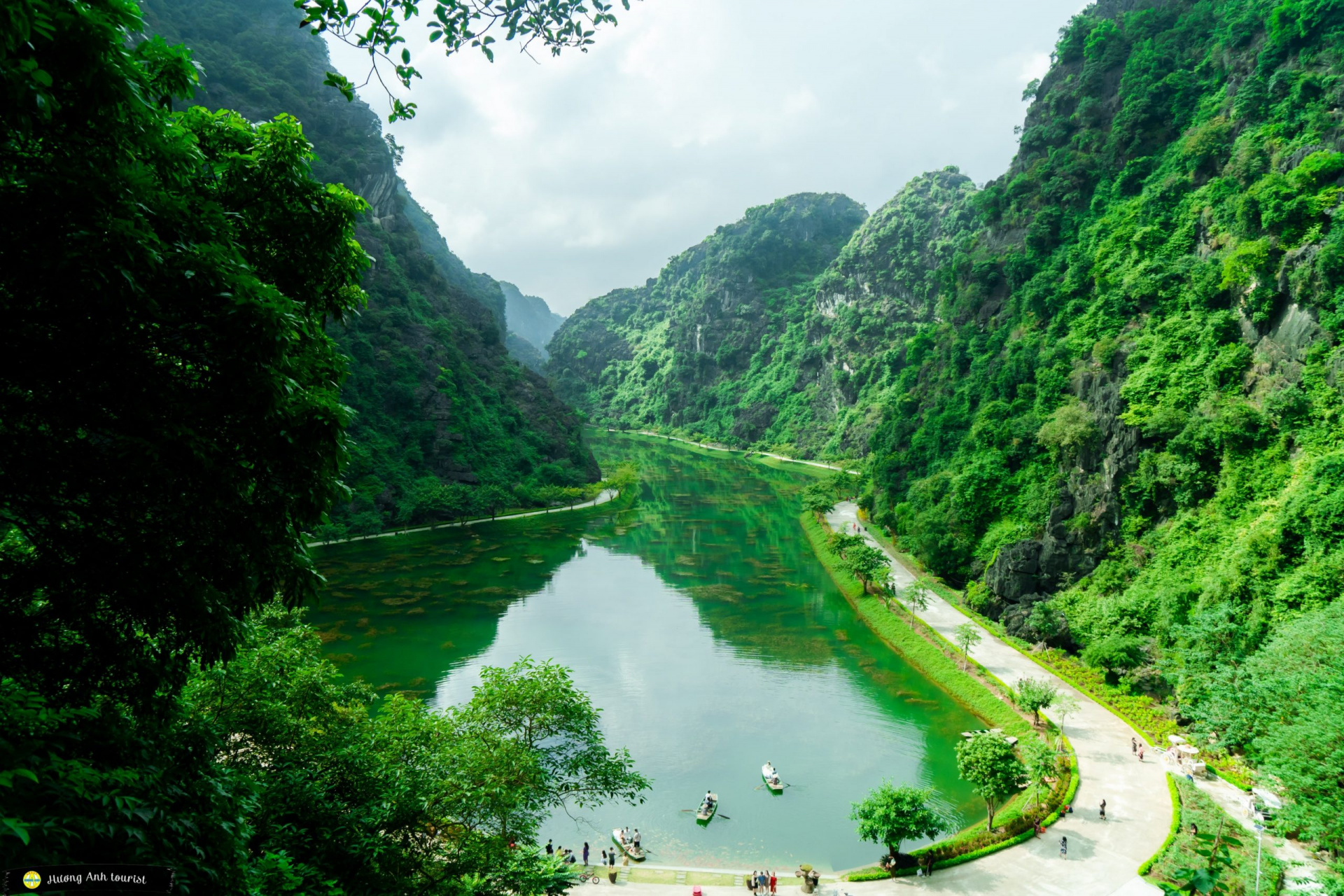 Am Tiem Cave is a famous check-in spot in Ninh Binh. You can capture the beauty of Am Tiem Cave, Am Tiem Temple and its surroundings without the effect of extreme weather.
The above attractions are also the October photography spots in Ninh Binh. Don't miss these places.
Things to do in Ninh Binh in October
In October, you can enjoy various outdoor activities without the discomfort of extreme heat or heavy rainfall. It's an ideal month for boat trips, hiking, and exploring the natural beauty of the region. These are the 5 best guides.
Ninh Binh boat tours in October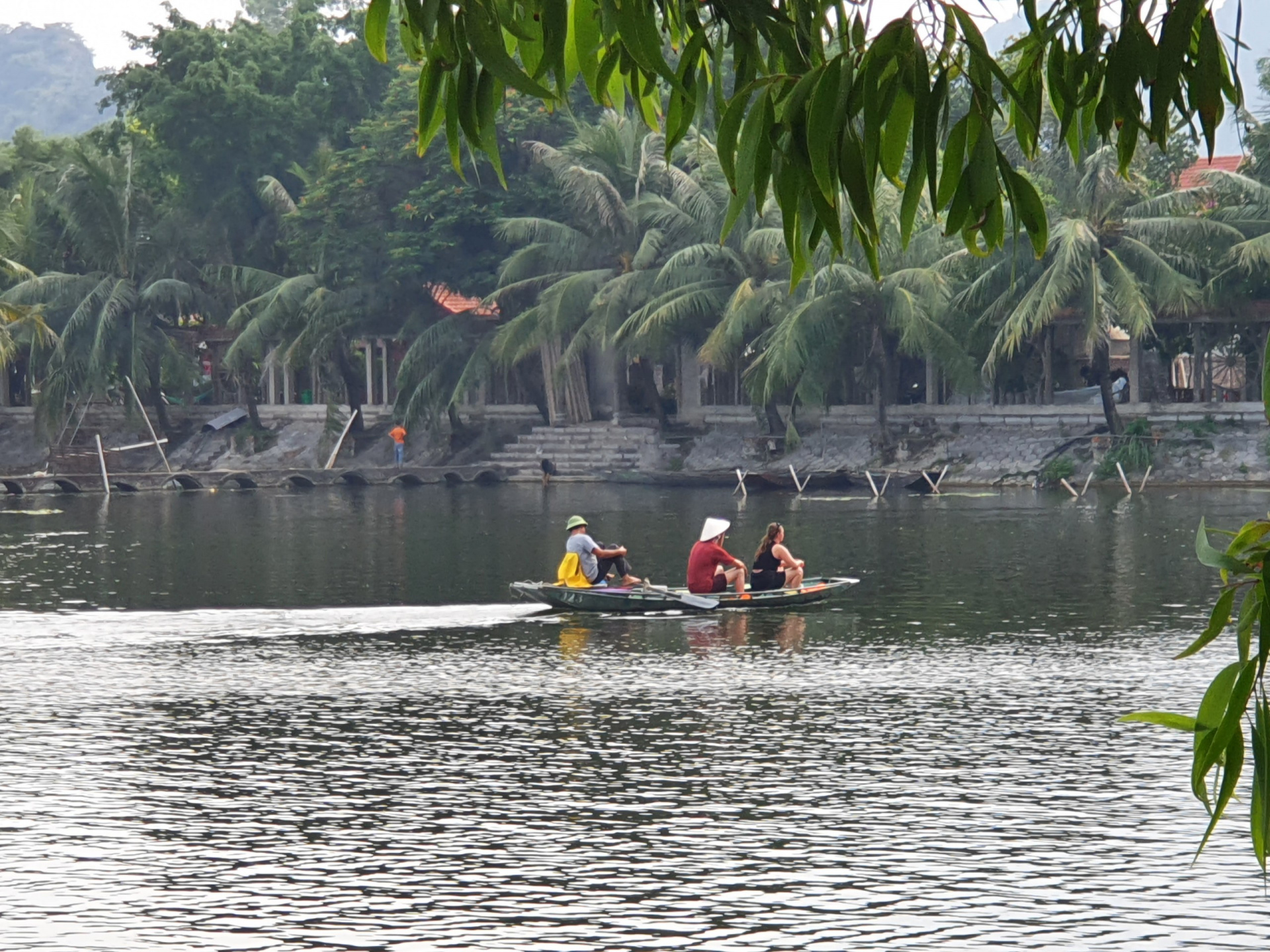 Trang An or Tam Coc are known for their stunning karst towers and green rice paddies. You can take a boat tour to explore the caves and enjoy the scenery. However, Trang An and Tam Coc share some similar travel experiences so you should choose to visit one if you have limited time.
Read more: All About Boat Tour in Ninh Binh: Tam Coc vs Trang An Boat Tour?
Visit Ancient Temples or Pagoda.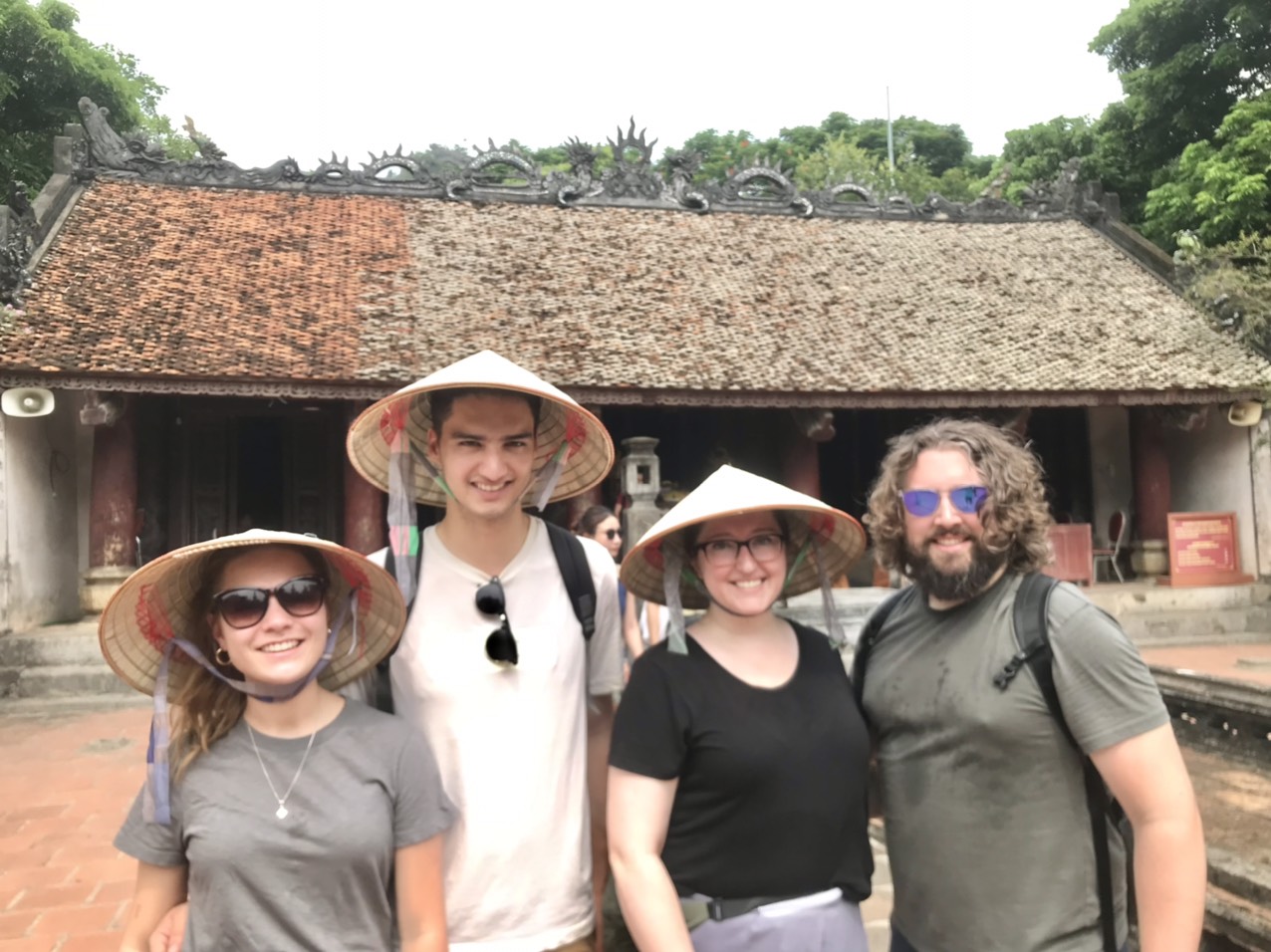 Hoa Lu Ancient Capital was the capital of Vietnam in the 10th and 11th centuries. That's why most tourists want to come here to listen to the story of the first King and dynasty of Vietnam. Besides, there ara several temples and pagodas nearby such as Am Tiem Temple, Bai Dinh Pagoda, Thai Vi Temple, and Bich Dong Pagoda.
Hike to the top of Hang Mua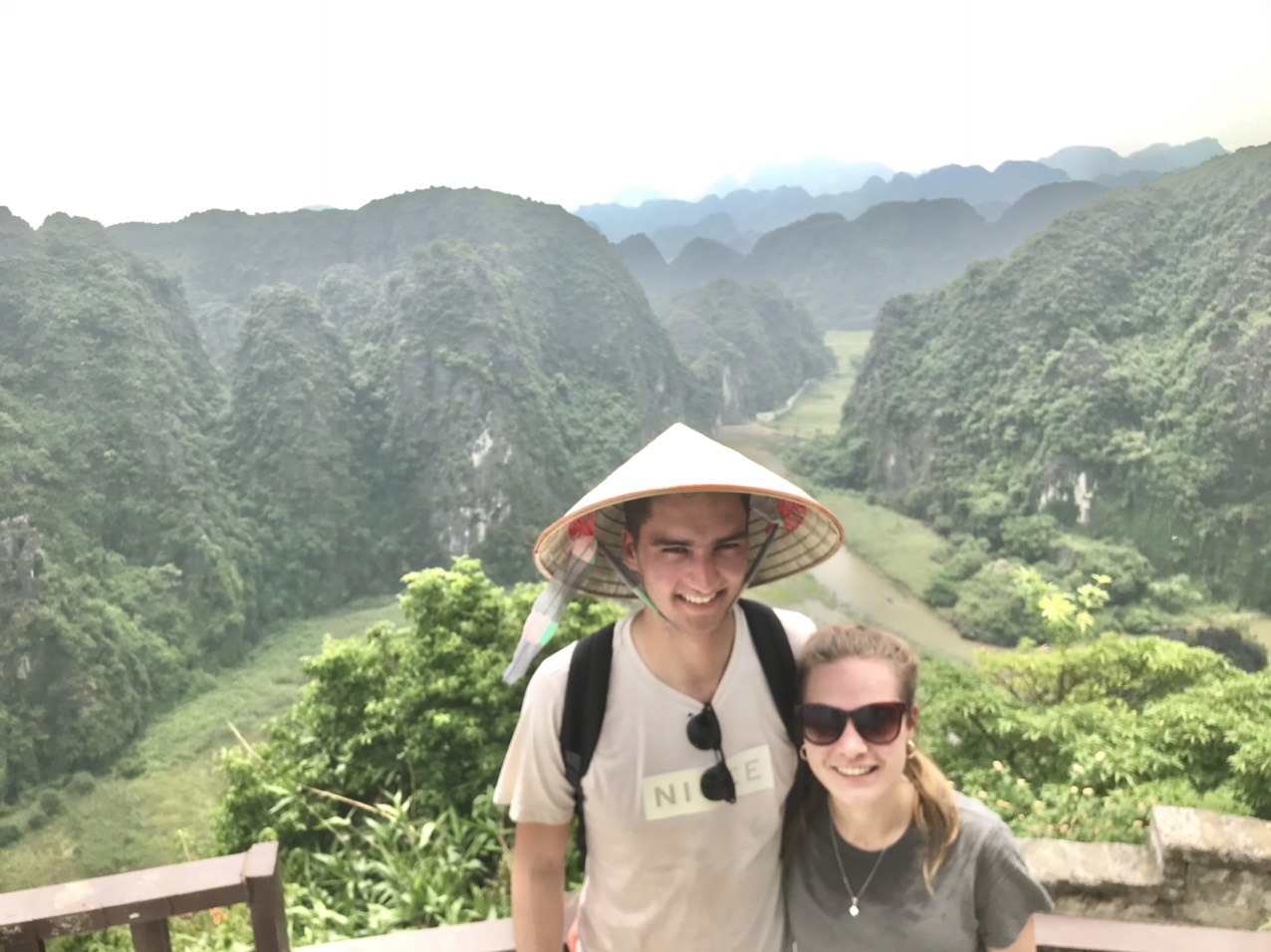 This cave offers stunning views of the surrounding countryside. You can hike to the top of the cave, or take a walk around Mua Cave Complex to check in the large Lotus Pond or the natural waterfall.
Read More: Is Mua Cave Worth in your Ninh Binh Bucket List? The perfect way to include Mua Cave in your Ninh Binh Trip
Bike ride around the local village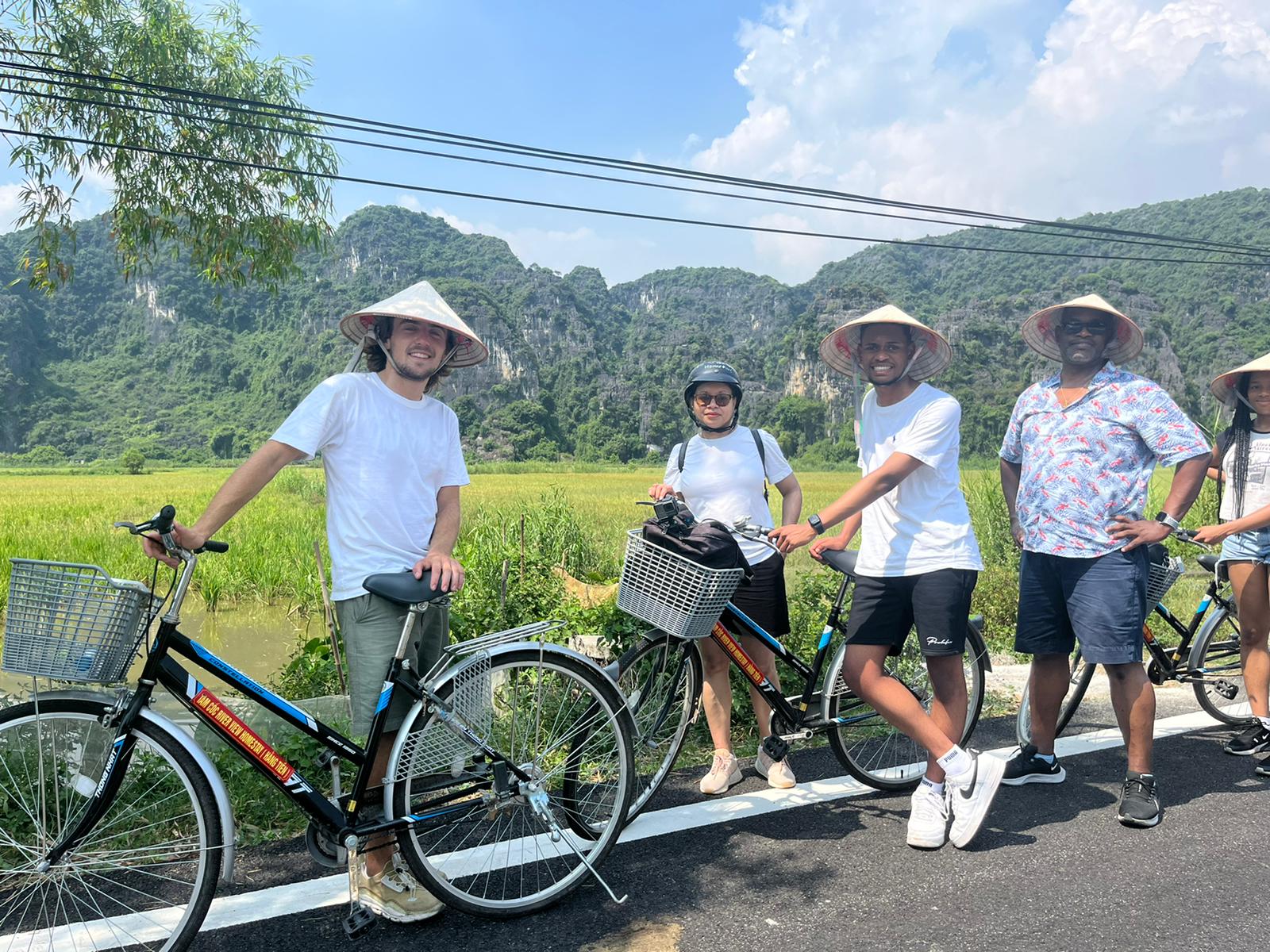 A bike ride around the local villages in October is a great idea. The sunny weather creates perfect conditions for cycling. You can rent a bike at Tam Coc town and cycle around the area on your own. The route from Tam Coc Habour to Bich Dong Pagoda is an ideal route for both village discovery and temple visits. It's not too far so all ages and health conditions can join in. You can also have a ride in Thung Nham Bird Park or Cuc Phuong Park.
Read more: Cycling Tours in Ninh Binh: Guide for All Levels
Ninh Binh in October: Things to keep in mind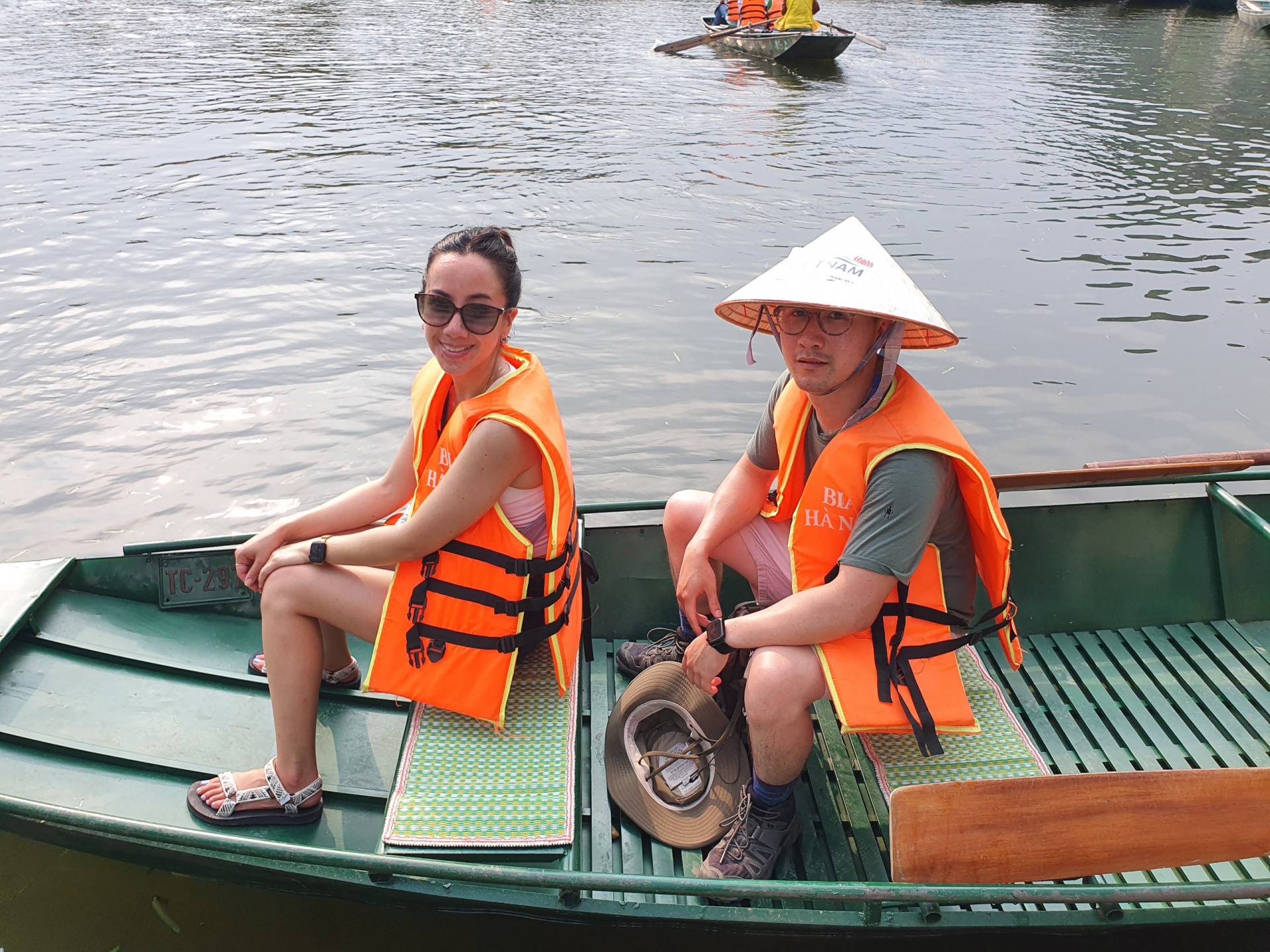 Here are some things to keep in mind when visiting Ninh Binh in October:
October is considered one of the best times to visit Ninh Binh due to the cooler and less humid weather. However, it's a good idea to check the weather forecast before your trip to pack accordingly.

While it's not as crowded as the peak season (from December to April). October can still be relatively busy, especially around popular attractions like Tam Coc and Trang An. Consider booking your accommodations and tours in advance to secure your preferred options.

Due to the rural nature of Ninh Binh, bring insect repellent to avoid mosquito bites.

Dress modestly when visiting temples and pagodas. This shows respect for the people worshiped inside.

Make sure to have Vietnamese Dong (VND) on hand as not all places may accept credit cards, especially in rural areas.

Wear comfortable clothing and shoes and bring sunscreen, a hat…

Be aware of the traffic and other cyclists when riding your bike.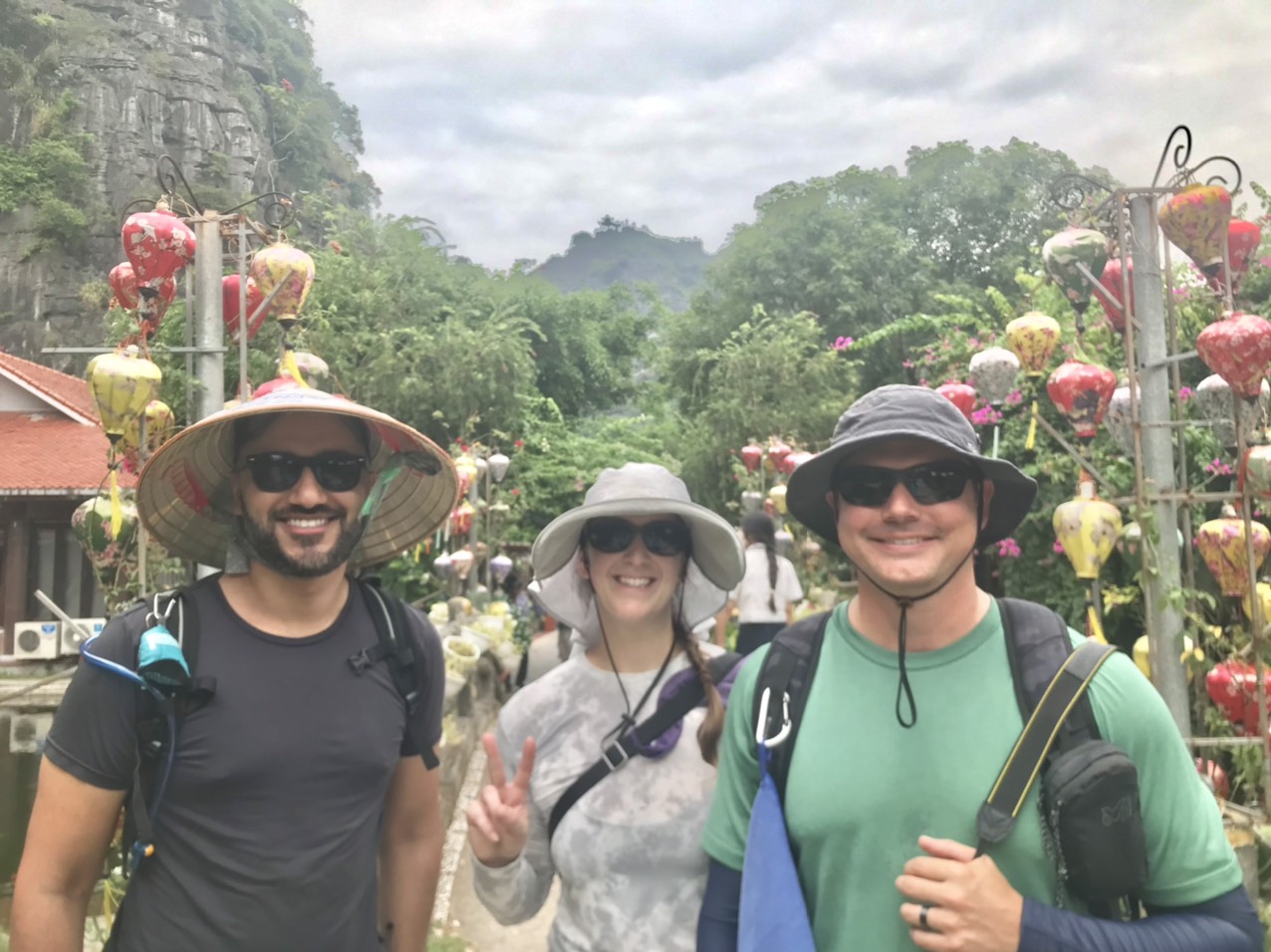 Overall, October is a fantastic time to visit Ninh Binh, as the weather is relatively mild, and you can enjoy various outdoor activities without the discomfort of extreme heat or heavy rainfall. It's an ideal month for boat trips, hiking, and exploring the natural beauty of the region.
Aloha Vietnam Travel specializes in Ninh Binh tours from Hanoi, offering both daily shared tours and private tours. Over the years, we have been recognised as the best choice on TripAdvisor and GetYourGuide.
Discover our latest 1-day and 2-day schedules for October:
If you still wonder How long to stay in Ninh Binh, read more: How many days in Ninh Binh: Should I spend 1,2, or 3 days in Ninh Binh?
Other Articles