Rainy Day Activities in Ninh Binh: What to do in Ninh Binh when it rains?
08/09/2023
Rain can create a special experience in Ninh Binh, so don't let it deter you from enjoying the natural beauty and cultural sites of this region. If you are planning to visit Ninh Binh during the rainy season, read to find what are the best places, things to do and tips for rainy days.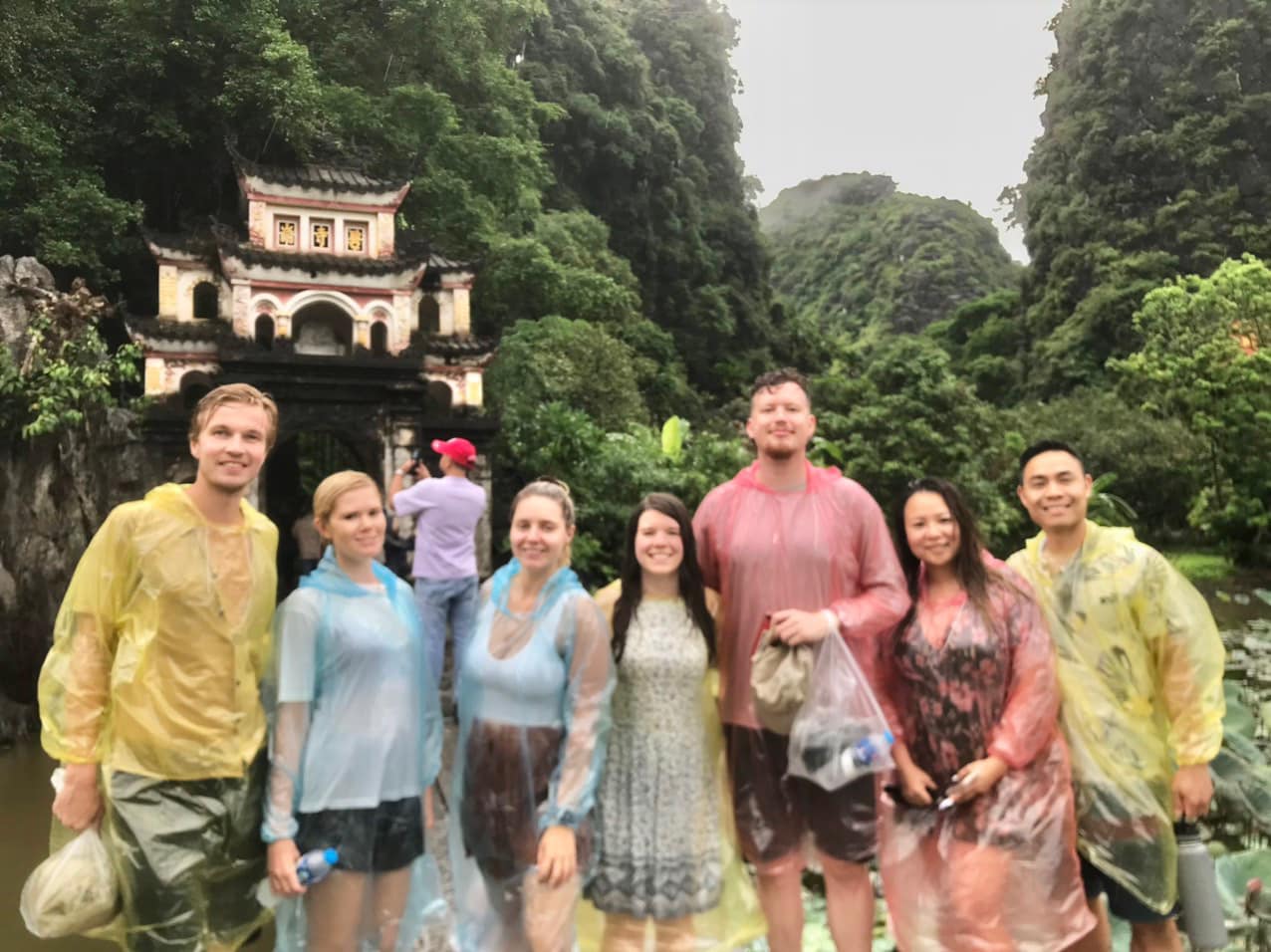 One of the most important things to consider when travelling in Vietnam is the weather. The weather is different between the North, the Center and the South of Vietnam. Even in the North, different places have it's other weather conditions. Therefore, you should check the weather forecast before you arrive for good preparation.
Overview of the weather in Ninh Binh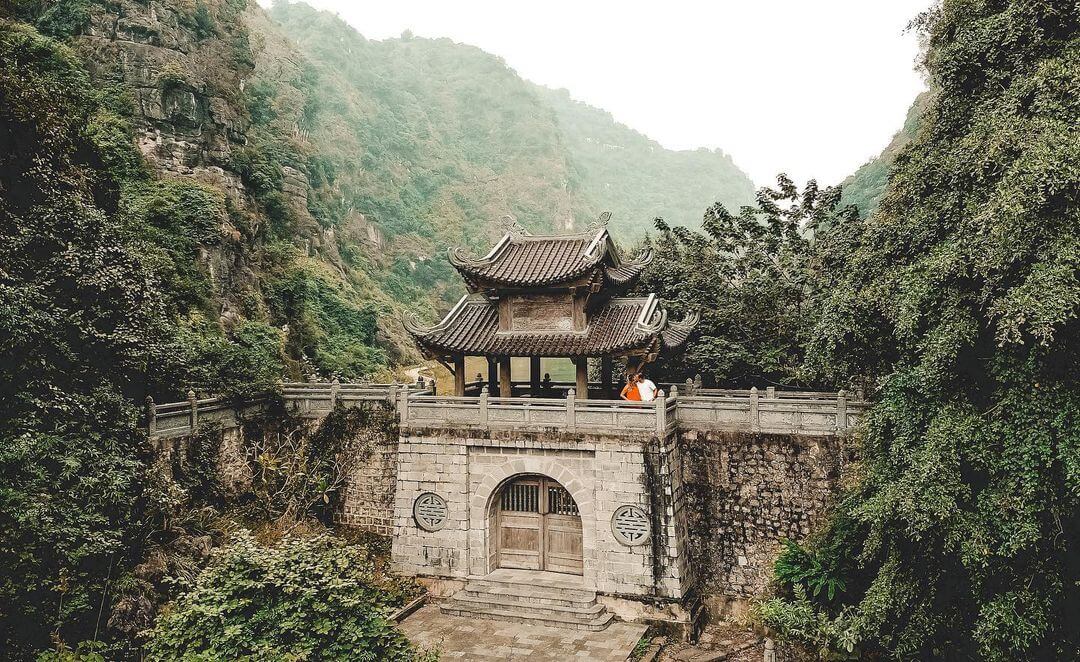 Ninh Binh belongs to the North of Vietnam. The weather condition here is similar to Hanoi - the capital city of Vietnam. Ninh Binh has a humid subtropical climate with four distinct seasons. The best time to visit Ninh Binh is during the autumn or spring months when the weather is cooler and drier.
The rainy season in Ninh Binh typically runs from May to October, with the heaviest rainfall occurring between July and September. The average rainfall in Ninh Binh during the rainy season is around 2000mm. In the winter, Ninh Binh also has a rainy day.
If you visit Ninh Binh on a wet day, you can still enjoy the beauty of Ninh Binh. The rain can create a magical atmosphere, and there are many activities that you can do indoors.
Read more: Ninh Binh Weather Guide: What to Expect Each Month
Top 5 Activities for a Rainy Day in Ninh Binh
What to do in Ninh Binh when it's raining? See the top 5 things to do below:
Visit Bai Dinh Pagoda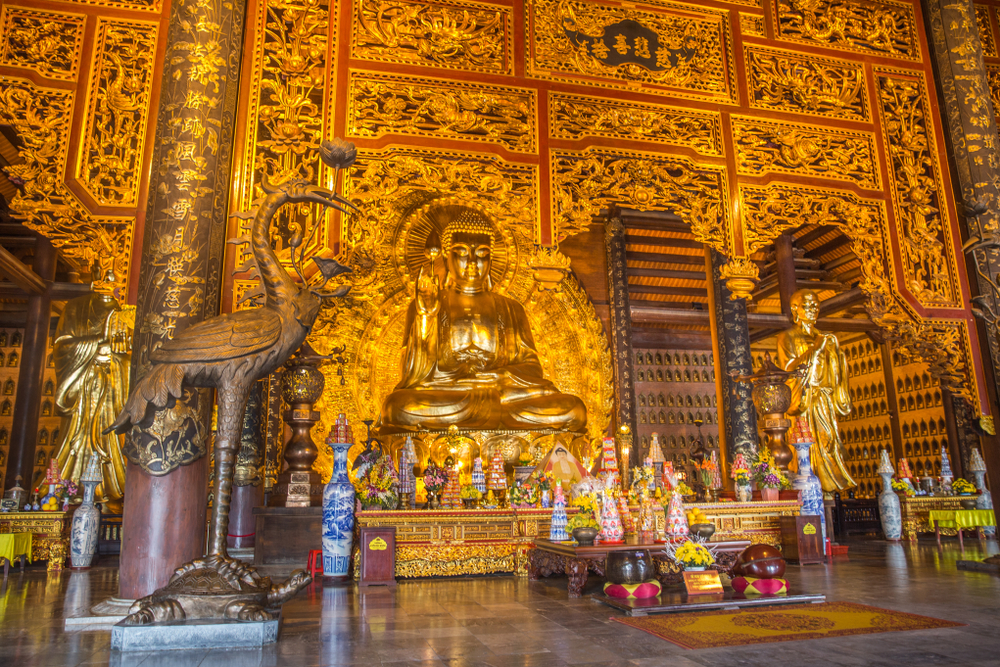 Bai Dinh Pagoda is a large complex of Buddhist temples and shrines in the Ninh Binh countryside and it features both indoor and outdoor sections. So, Bai Dinh is a great Ninh Binh attraction on rainy days. There are many exciting things to explore here, even in heavy rain. With a long roof system and wide corridors, walking around is convenient and you won't get wet. In addition, moving by electric car helps you save time. Rainy days provide the perfect opportunity to admire its unique architecture, intricate statues, and serene atmosphere.
Read More: Things To Do In Bai Dinh Pagoda: Highlights, Price, Time and Activities
Relax at a Local Spa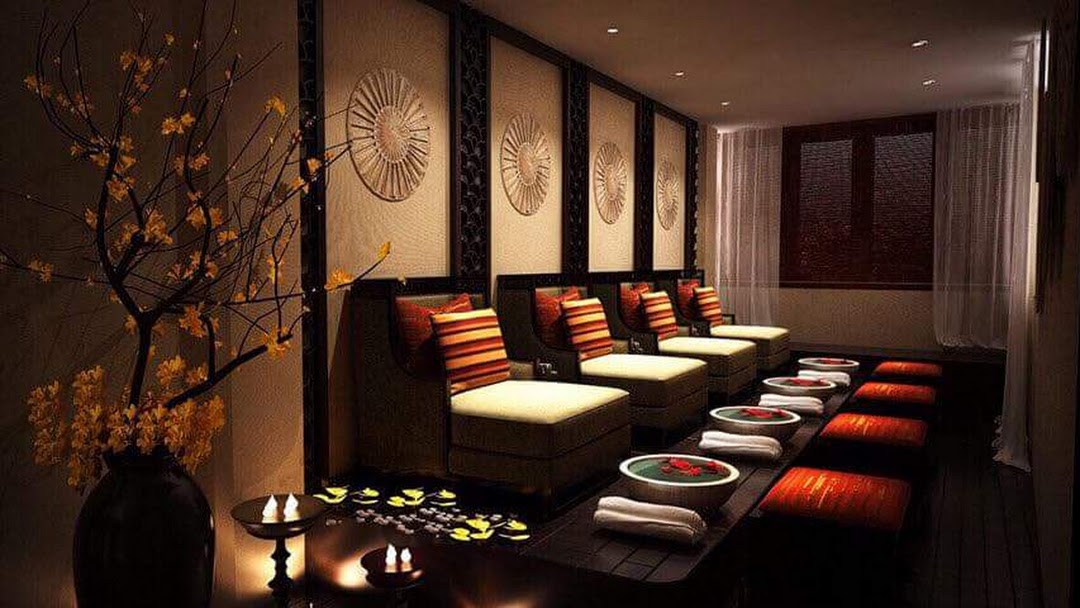 If you find things to do indoors in Ninh Binh, why not find a local spa? Rainy days are the perfect excuse to pamper yourself. Many hotels and resorts in Ninh Binh offer spa services where you can enjoy massages, hot baths, and other treatment methods. A spa day is a fantastic way to unwind and forget about the weather outside.
See the 7 best Spa in Ninh Binh:
Huong Sen Ninh Binh Massage & Spa

Mai Spa

Shila Spa

Garden Spa Tam Coc

Tam Coc Lotus Spa

Massage Dr. Achi

The Reed Hotel Spa
Visit Hoa Lu Ancient Capital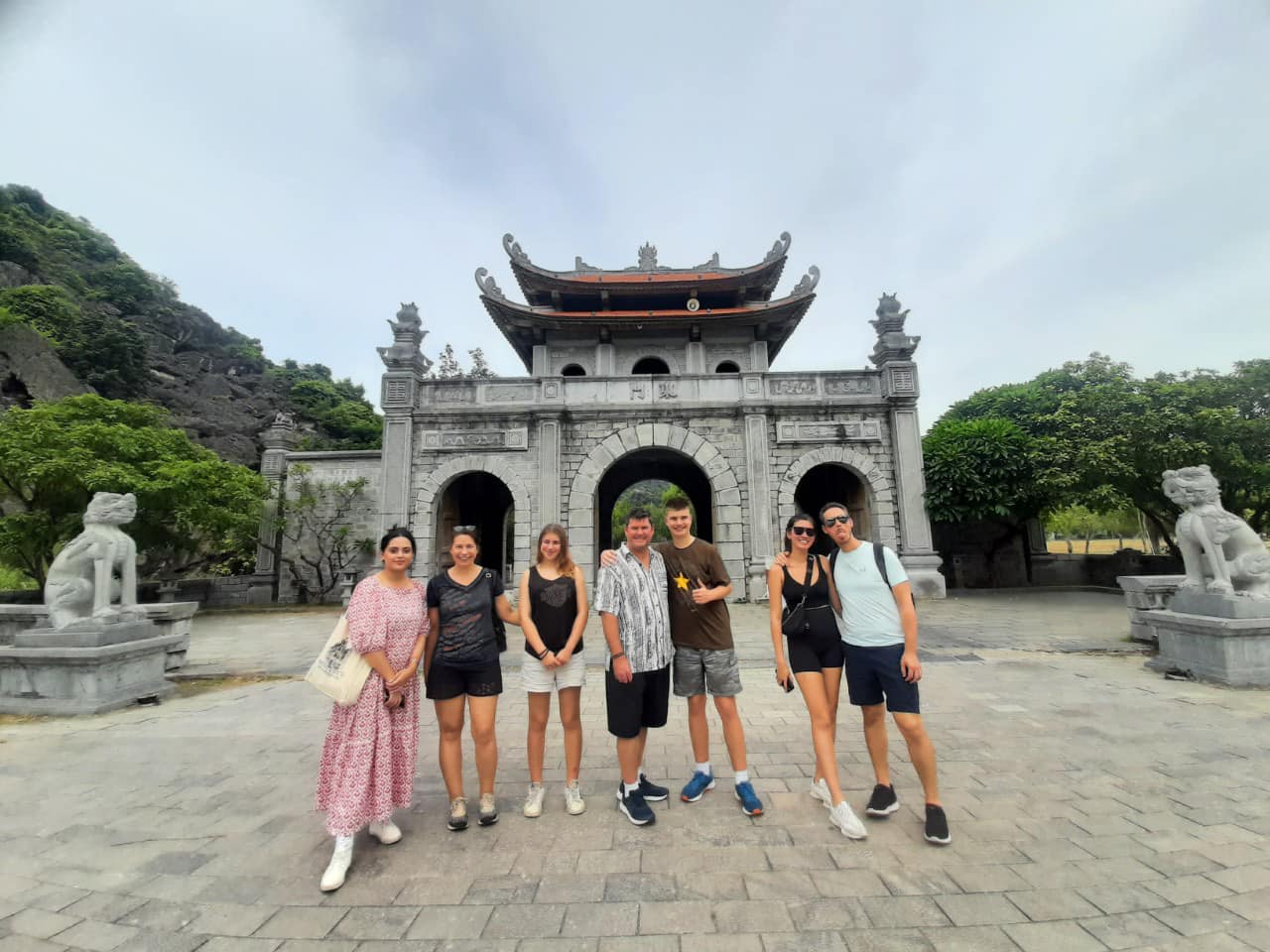 Some parts of Hoa Lu Ancient Capital might have covered areas or temples where you can take shelter from the rain. Utilize these spots to wait out heavy downpours or to take a break.
Read more: Hoa Lu - Ancient Capital
Choose a Resort or Homestay and enjoy your peace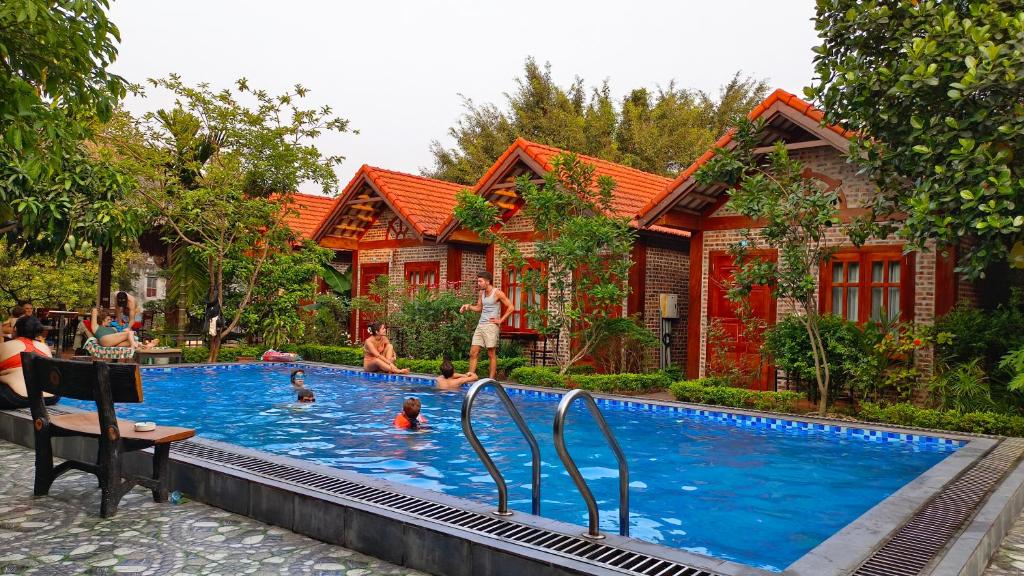 In case of heavy rain or a long rainy period, choosing a resort or authentic homestay can be a great choice. Resorts and homestays are almost built near famous attractions. It follows Vietnamese countryside styles and is close to nature. You can spend time there to enjoy the atmosphere. Wait until the rain stops, you can reach the tourist attractions quickly.
Read more: Discover 10 Best Homestays in Ninh Binh with Stunning Views and Cheap Price
Enjoy local food and drinks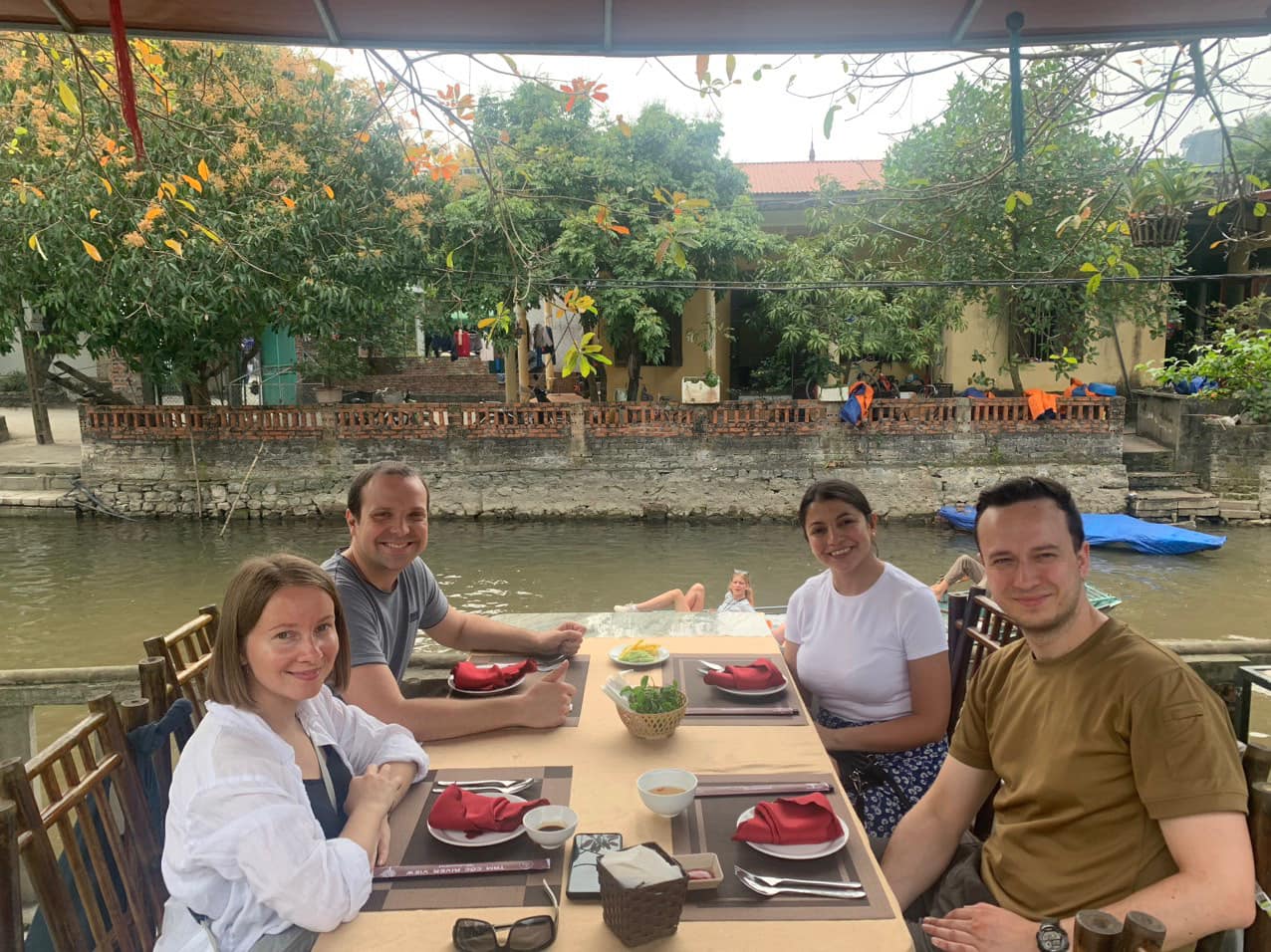 Ninh Binh is known for its delicious food, so why not take advantage of the rain to savour some local foods? Visit a cosy local restaurant and try local dishes like goat meat. A warm meal can be very comforting on a wet day.
Read more: Guide for Ninh Binh's Local Cuisine: what and where for local food
Top 5 Outdoor Activities in Rainy Day
When visiting Ninh Binh on a rainy day, you can still enjoy a variety of outdoor activities that make the most of the unique weather conditions. Here are the top five outdoor activities you can do in Ninh Binh when it's raining:
Trang An Boat Tour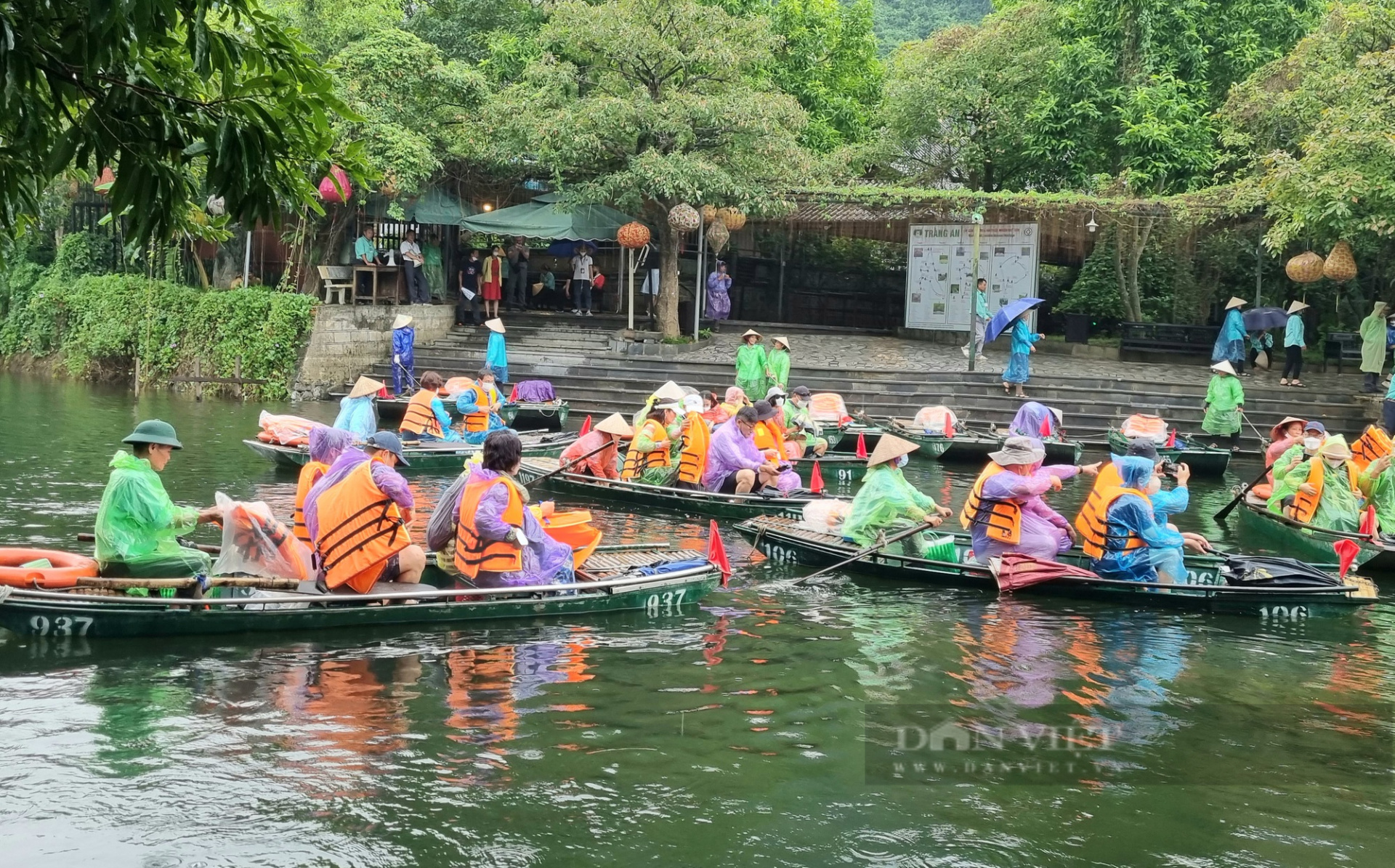 Trang An is a UNESCO World Heritage site known for its stunning karst landscapes and waterways. Rain can add to the beauty of this place. Taking a boat tour through the caves and along the waterways of Trang An is a great rainy-day activity, as you'll be sheltered from the rain while still experiencing the breathtaking scenery. Remember to prepare an umbrella or a raincoat.
Cave Exploration in Tam Coc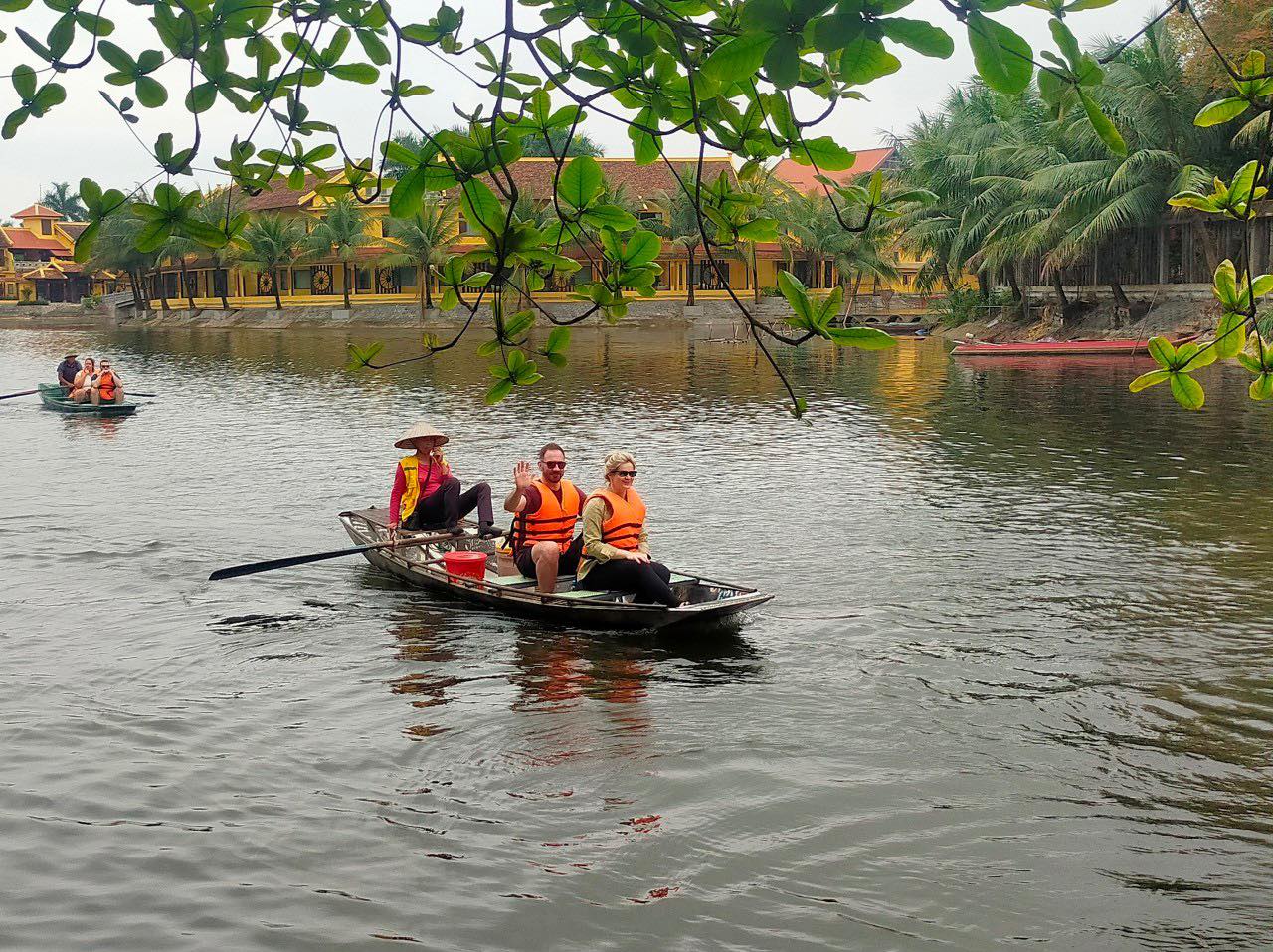 Tam Coc is another picturesque area in Ninh Binh with limestone karsts and caves. You can explore 3 caves and see rice fields under the rain.
Mua Cave View Point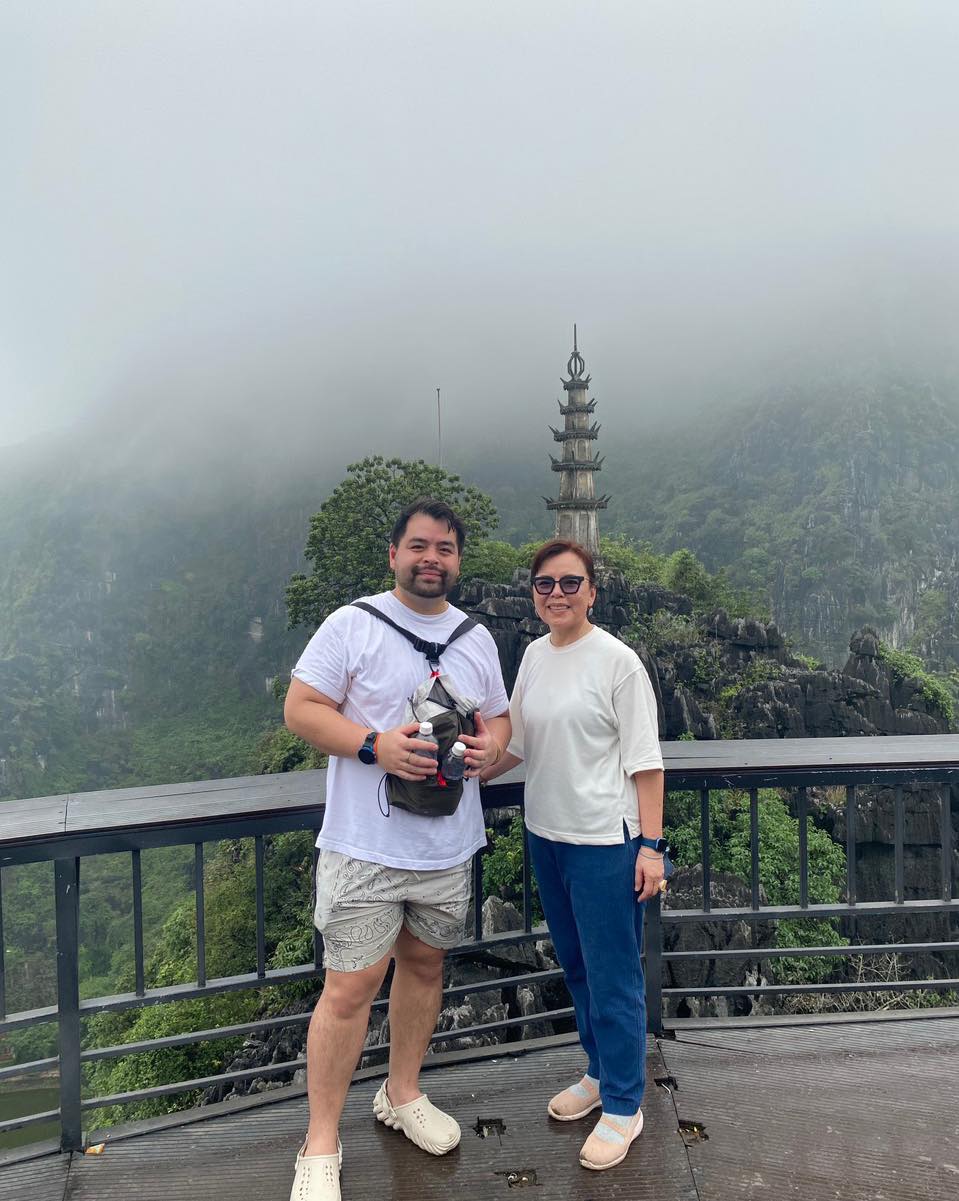 The Mua Cave offers panoramic views of the Tam Coc area. Although the climb to the top might be slippery in the rain, the view from the peak can be incredibly dramatic on a rainy day, with the mist and clouds adding to the mystique of the landscape.
Biking in the Rain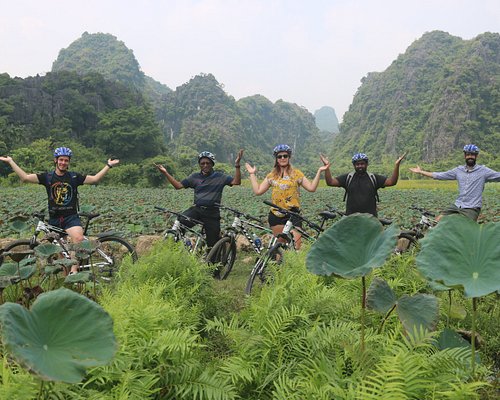 If you're feeling adventurous and don't mind getting a bit wet, you can rent a bicycle and explore the scenic countryside of Ninh Binh. Riding through the rice paddies and rural areas in the rain can be a unique and refreshing experience.
Ninh Binh travel tips for rainy days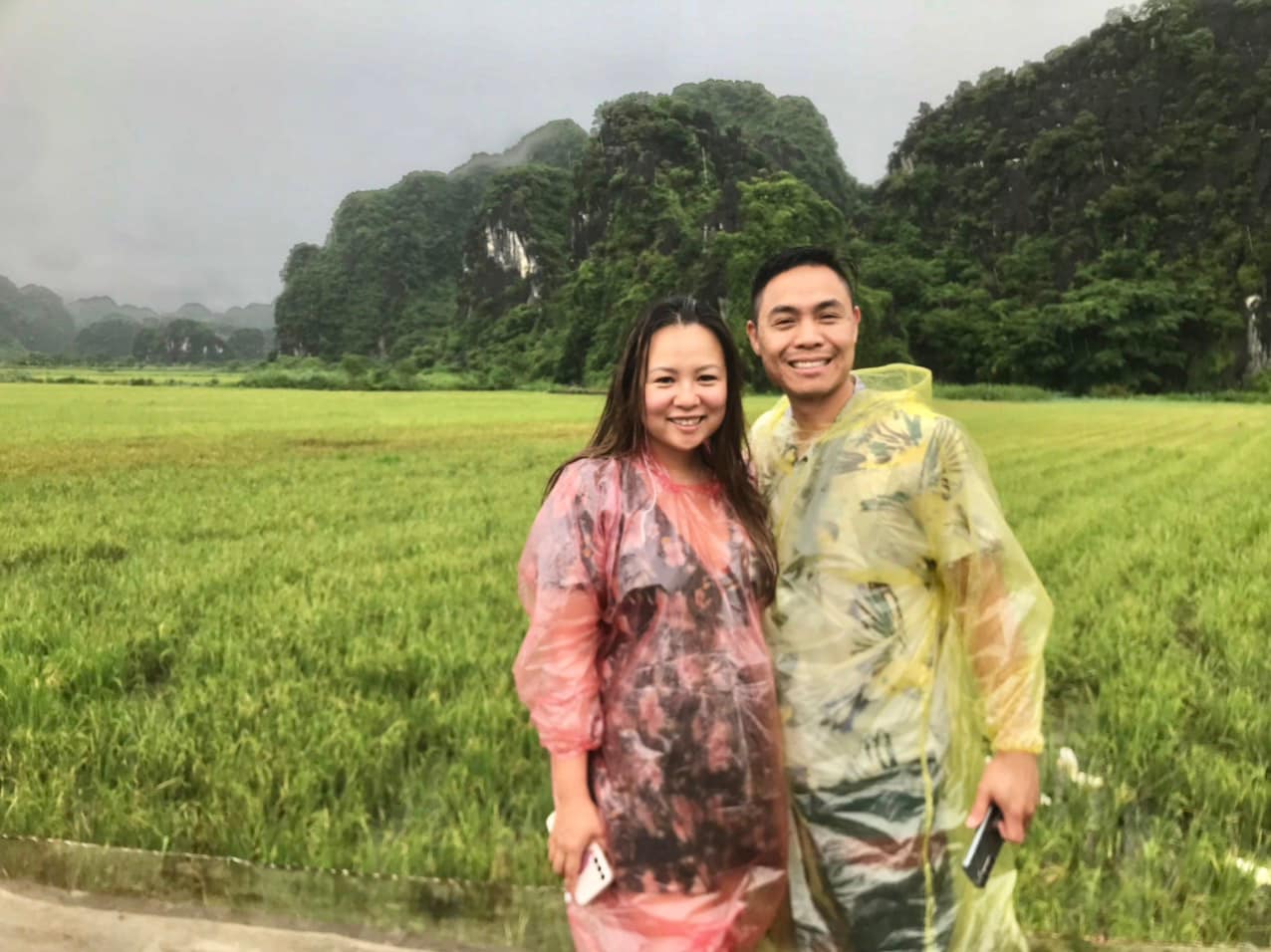 Here are some tips for visiting Ninh Binh during the rainy season:
Be cautious when walking on wet and potentially slippery surfaces.

Use handrails when available, and take your time to avoid accidents.

Having an umbrella can also be handy for short walks between attractions.

Pack a waterproof jacket and rain boots.

Be prepared for some delays. Roads and transportation may be affected by the rain.

Be flexible with your plans. The weather may change unexpectedly, so be prepared to change your itinerary if necessary.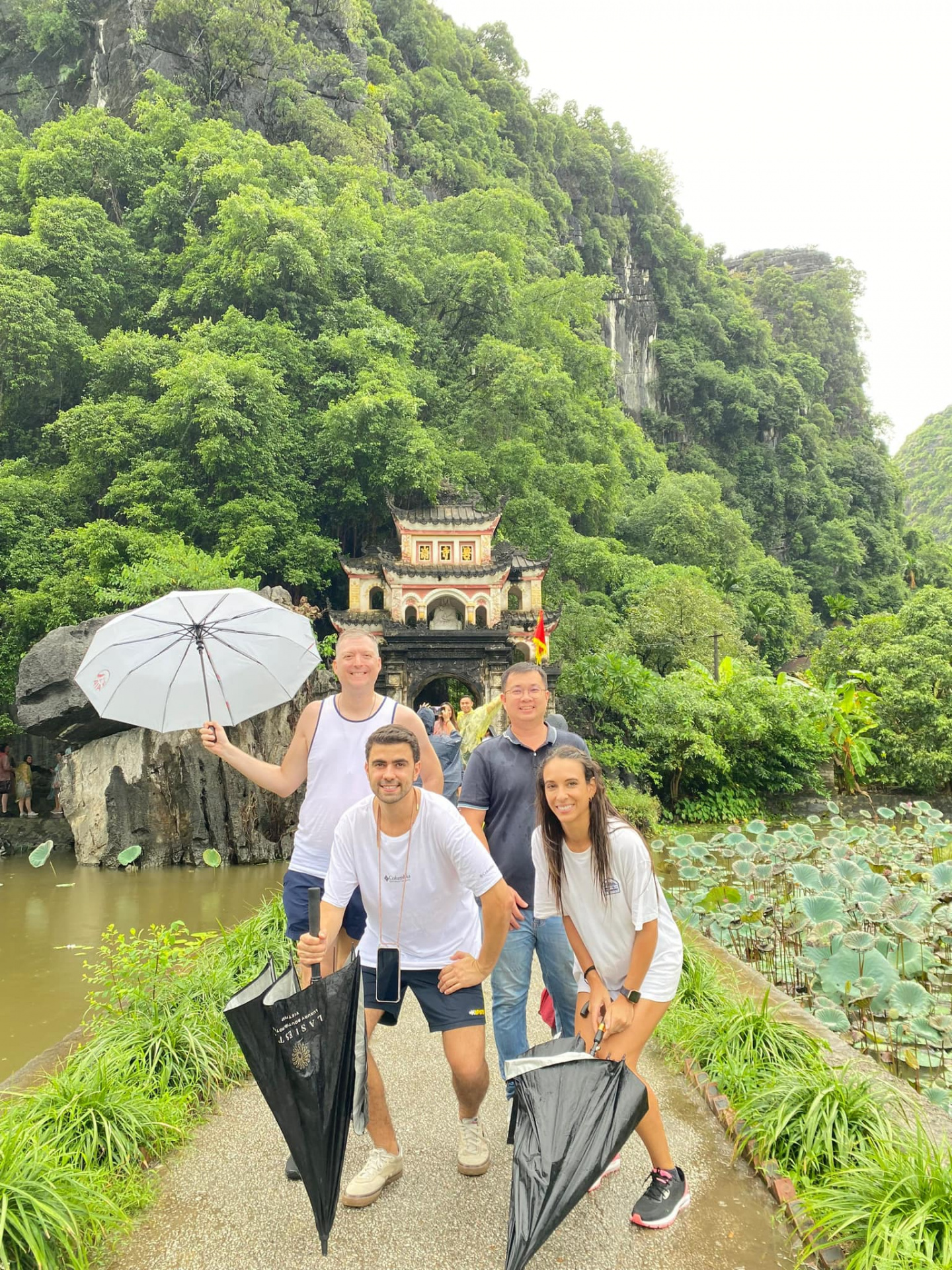 Suggested itineraries for a Ninh Binh Tour
Hoa Lu- Mua Cave- Tam Coc- Bike- Bich Dong Pagoda
Hoa Lu - Mua Cave - Tam Coc - Bai Dinh- Trang An
Hoa Lu - Mua Cave - Tam Coc - Cuc Phuong National Park
Hoa Lu - Mua Cave - Tam Coc - Bich Dong - Thung Nham Bird Valley
Despite the rain, Ninh Binh is still a beautiful place to visit. With its stunning scenery and rich history, you are sure to have a memorable time, even on a rainy day.
Read more: Travel to Ninh Binh: The latest guide and schedule for 2023
Other Articles