Mua Cave Ninh Binh: A Complete Guide for a day trip from Hanoi
13/08/2023
Are you considering a day trip from Hanoi to Mua Cave Ninh Binh? This guide will help you decide if Hang Mua is worth a visit, offering insights into the best time to explore, how long to plan for your visit to Mua Cave, and details about the Mua Caves Ecolodge Ninh Binh experience.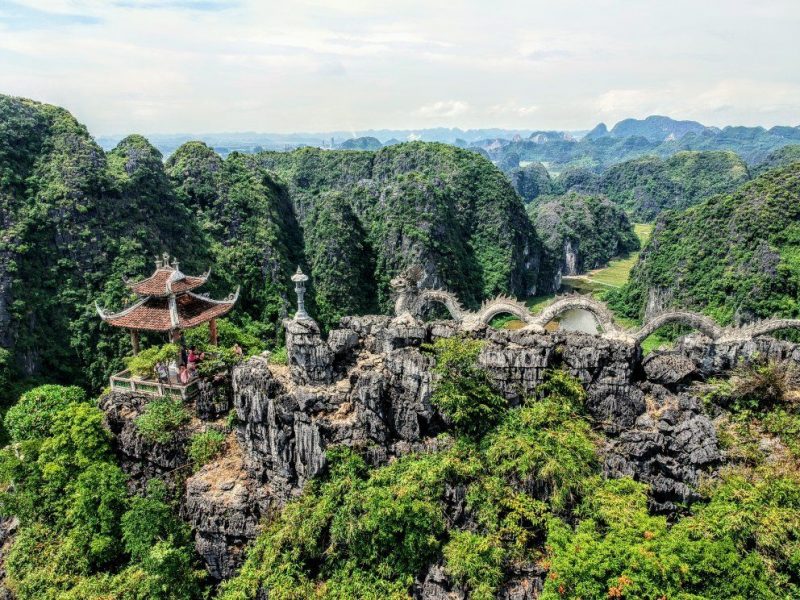 Overview of Mua Cave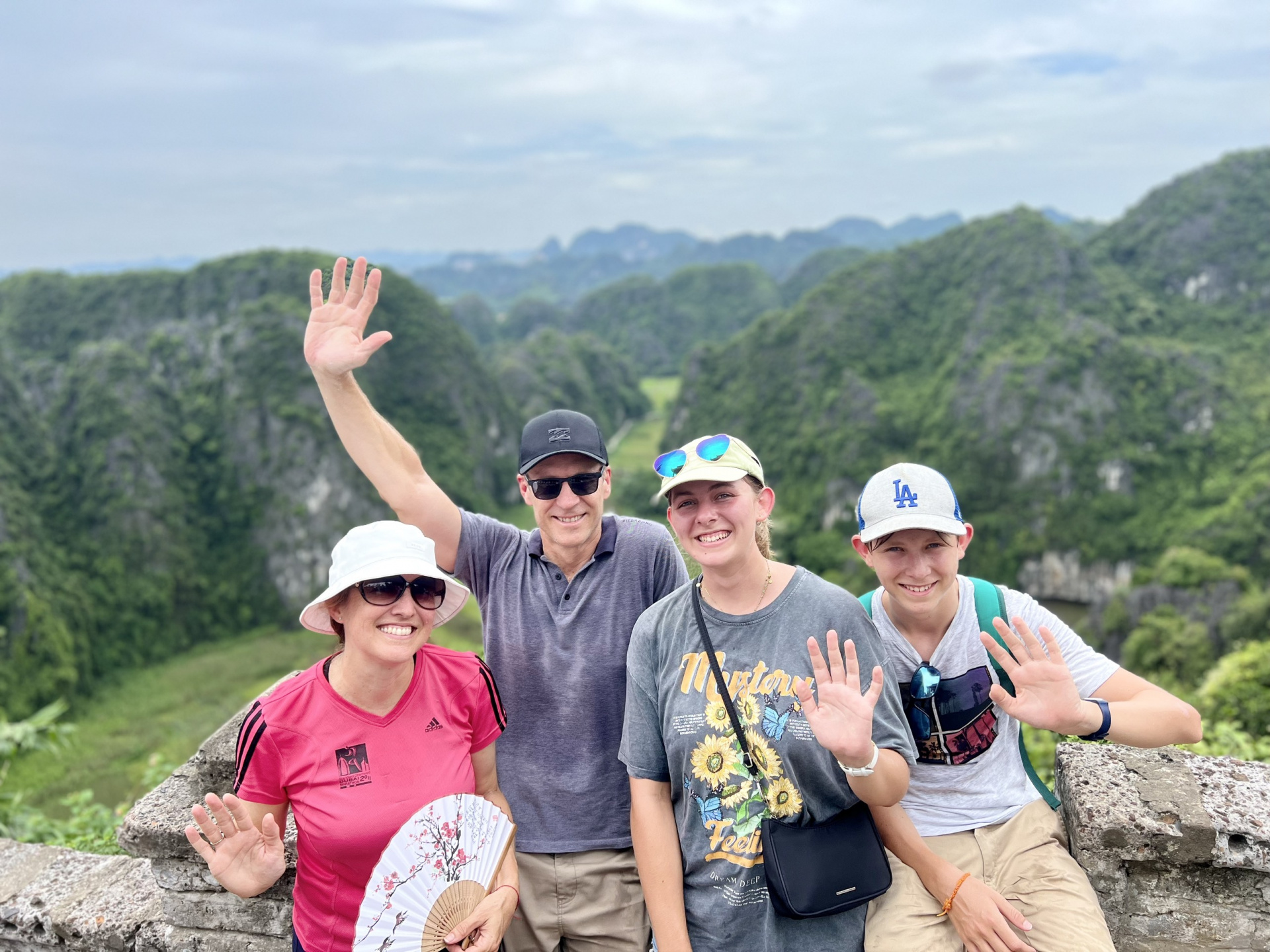 Hang Mua Ninh Binh is a natural complex spanning over 4 hectares, comprising numerous caves and majestic limestone mountains, situated Ninh Xuan commune, Hoa Lu district, Ninh Binh province. Located within the core zone of the Trang An World Heritage Site, Mua Cave exhibits the distinct geological and topographical characteristics of the ancient limestone mountains, which have existed for millions of years.
With its unique and outstanding viewpoint in Ninh Binh, this is the place where visitors can enjoy a panoramic view of the Tam Coc region, Trang An, and the famous Ngo Dong River. It is due to such unspoiled beauty that Mua Cave has earned the name "Great Wall of Vietnam."
The name "Hang Mua" originates from a tale in ancient times. The King used to visit a cave located beneath the bell-shaped mountain peak to enjoy the performances of beautiful women dancing and singing. As a result, the place was named Hang Mua. Later, this region known as Hang Mua, referred to the surrounding landscape of mountains and rivers around this cave.
Mua Cave Opening Hours and Entrance Fee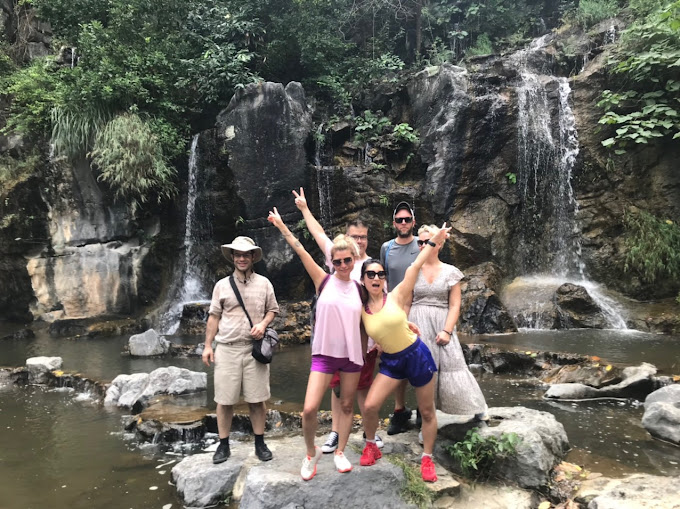 Mua Cave is opening hours: 6:00 AM
Mua Cave closing time: 7:00 PM
Mua Cave entrance fee: 100.000 VND/adult
The entrance fee for Mua Cave is 100,000 VND per person, which is about $4.2 USD. The fee includes the parking fee, so you do not need to pay separately for parking. The entrance fee can be paid in cash or by credit card.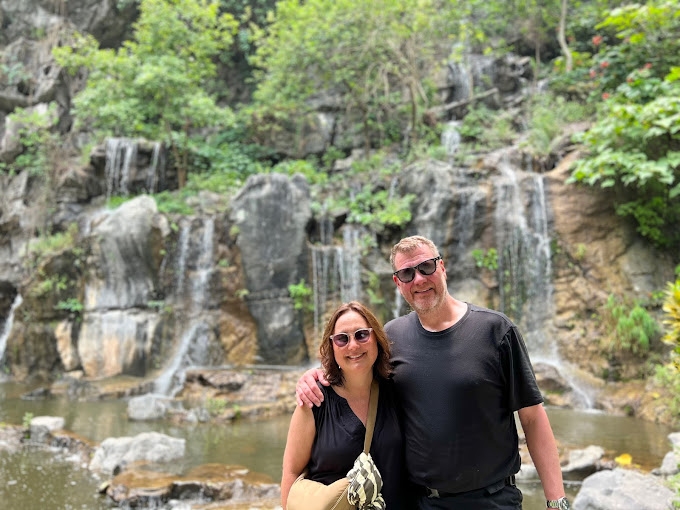 Hang Mua offers customers a variety of services to explore the unique features of Ninh Binh:
Exploring the only natural observation tower in Ninh Binh

Resort services, accommodations, spa

Culinary zone: Lac Hong Restaurant, Secret Garden

Lotus pond, rice fields, various picturesque photography spots

Outdoor swimming pool

Campfire area, team building grounds
Regarding the accommodations, Mua Caves Ecolodge gains more attention.
Mua Caves Ecolodge Ninh Binh
See the Map for the Location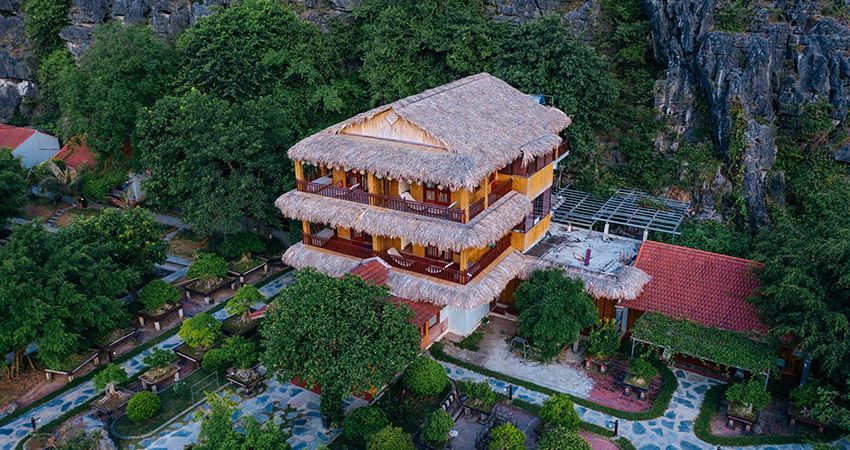 Thanks to its excellent location right next to the famous Hang Mua tourist area and the spacious garden zone, this resort offers you comfort and various outdoor activities. You can leisurely stroll, jog around the valley, rent a bicycle, or visit the Thung Nham Bird Garden right nearby. For those who enjoy fishing, there are exciting fishing activities available here as well. Additionally, if you climb to the peak of Hang Mua, you can capture a panoramic view of the breathtaking Tam Coc region.
From the outside, Hang Mua Ecolodge may appear modest with its design entirely made of palm leaves and bamboo. Hang Mua Ecolodge has 7 bungalows, built in the architectural style of the Northern Vietnamese countryside. Each spacious bedroom offers a panoramic view of the garden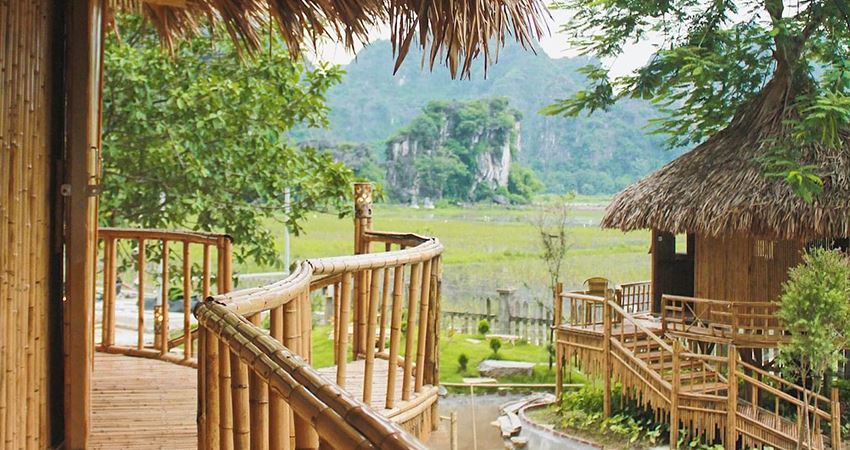 Furthermore, the resort includes a fully-equipped system of 12 rooms, tree houses…
If you stay in Mua Caves Ecolage Ninh Binh, you do not need to buy an entrance ticket. However, together with the great view and location, the room rate here is quite high compared to other hotels and homestays nearby.
How long to visit Mua Cave?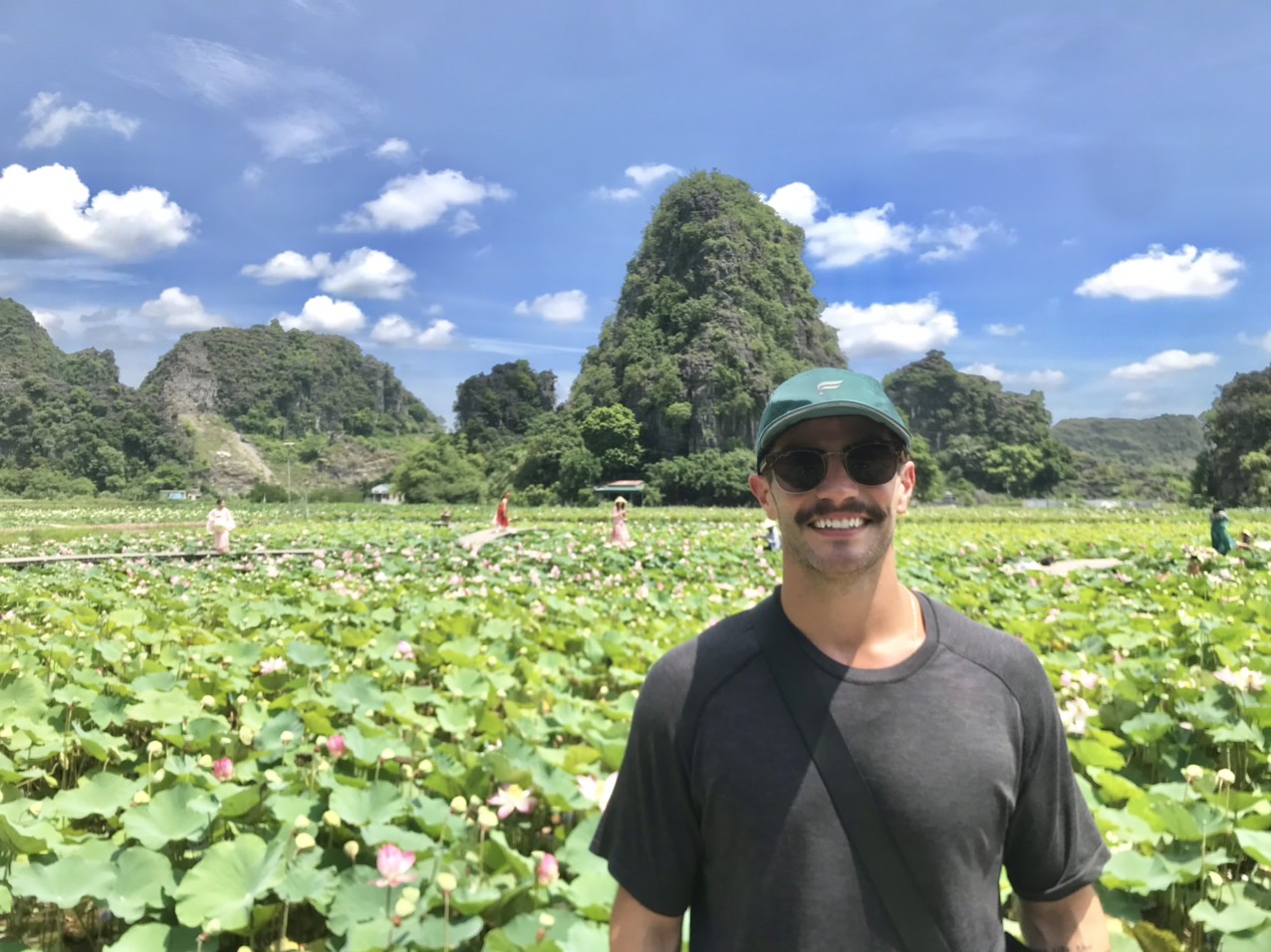 The time to visit Mua Cave depends on some factors, depending on your fitness level, how much time you want to spend exploring the cave and the viewpoint, and how many other people are visiting at the same time.
The hike to the viewpoint is about 500 steps and takes most people around 15 minutes to complete. However, if you are not in good shape or are carrying a lot of luggage, it may take you longer. Once you reach the viewpoint, you can spend some time enjoying the panoramic views of the surrounding area. This could take anywhere from 15 minutes to an hour to take photos.
If you also want to explore the cave, you will need to add an additional 30 minutes to your visit. The cave is not very large, but there are interesting things inside to see.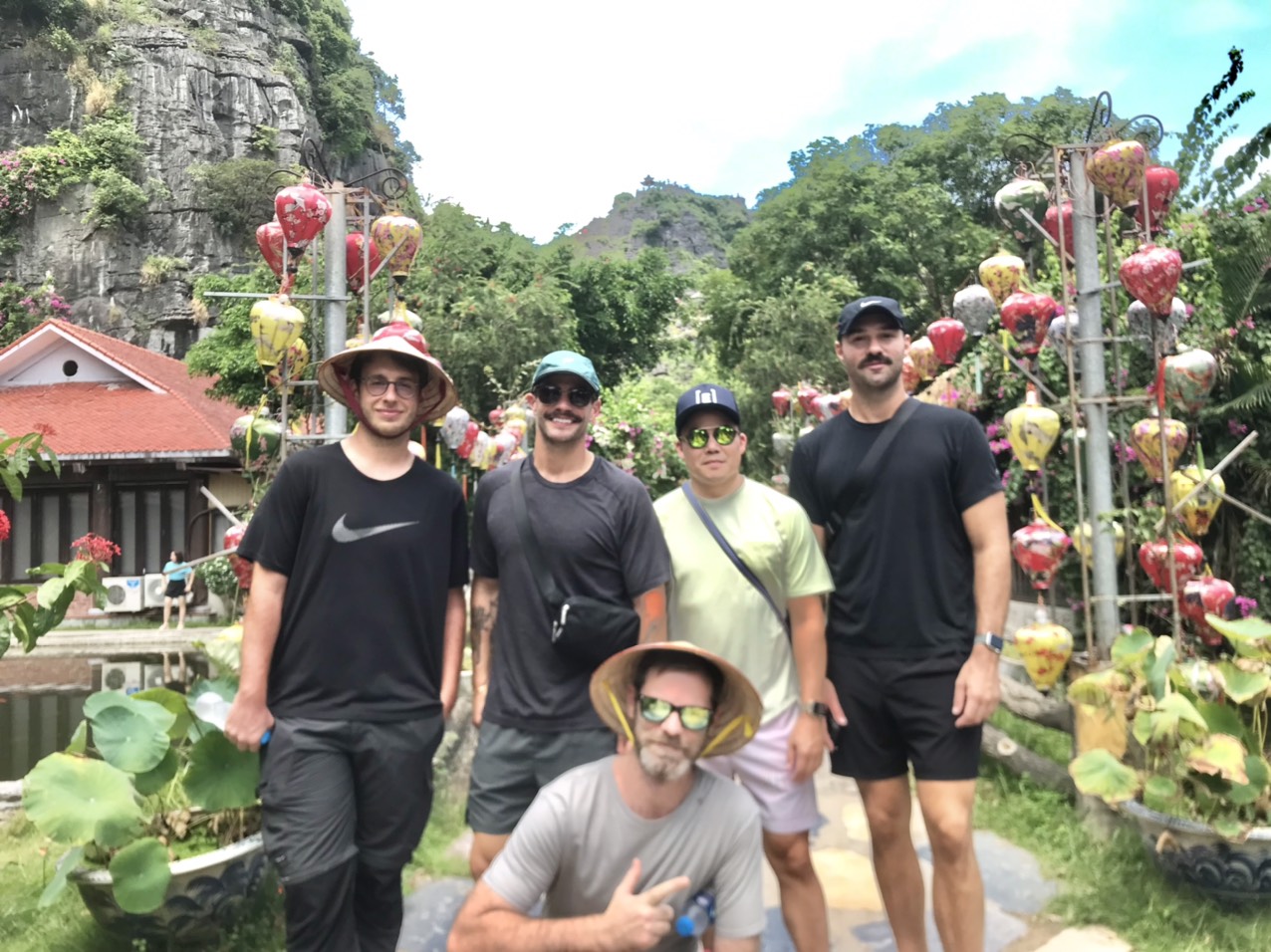 Overall, you should spend 2 hours visiting Mua Cave. This will give you enough time to hike to the viewpoint, enjoy the views, and explore the cave. If you are short on time, you could just visit the viewpoint and skip the cave, which would only take about 1 hour.
For 2 hours, you can:
Visit the lotus pond and the flower garden

Hike to the Dragon Moutain and enjoy the viewpoint

Take photos with both Towel Peak and the Dragon Peak

Explore the cave

Walk around the complex and interact with local people.
You might read: Is Mua Cave Worth in your Ninh Binh Bucket List? The perfect way to include Mua Cave in your Ninh Binh Trip
Best Time to Visit Mua Cave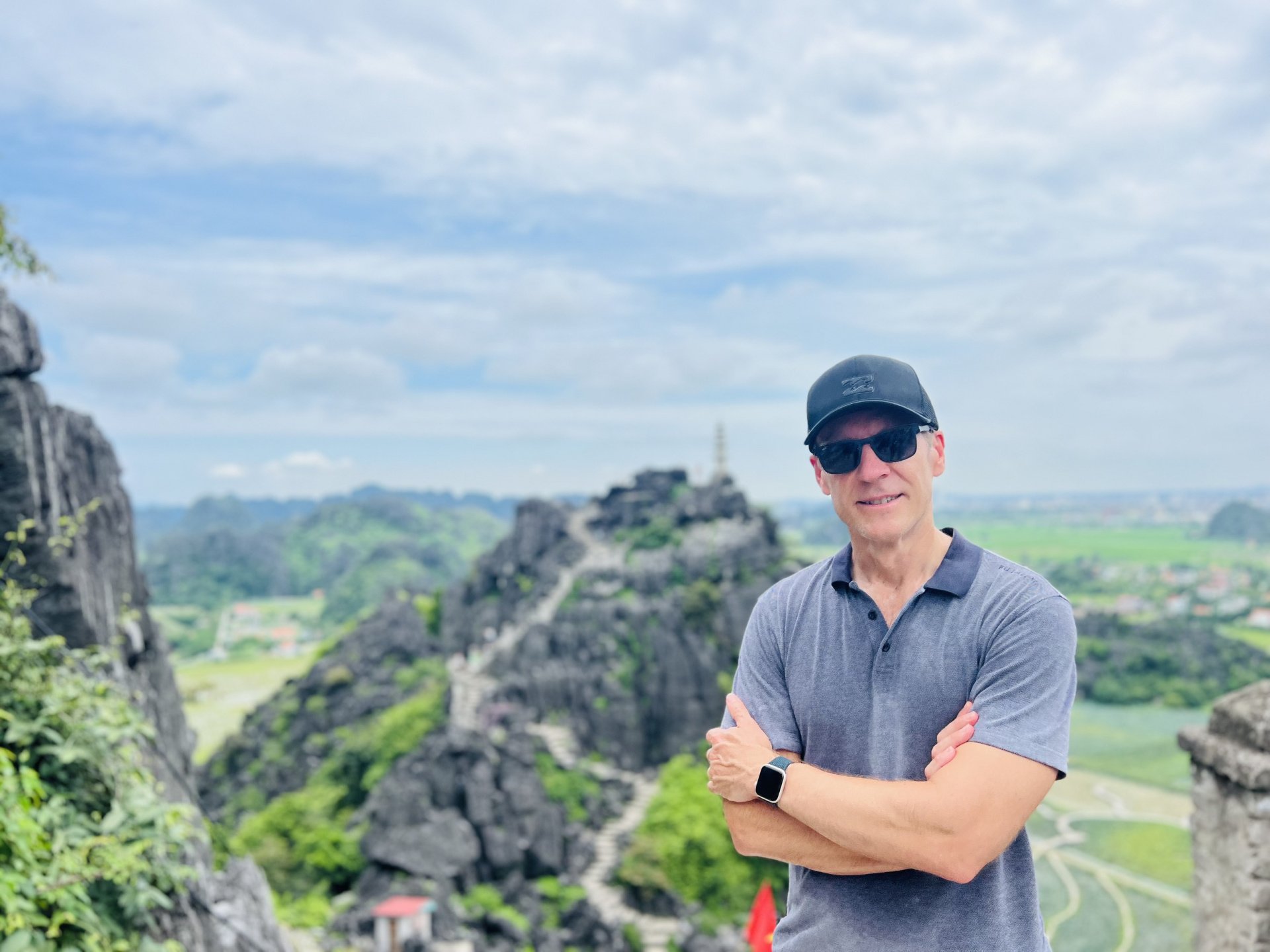 During a day
The best time to go to Mua Cave without too many people is in the early morning. Fewer people are usually there in the morning, so you can enjoy the hike and the pretty views without bumping into other visitors. You can even see the sunrise from there, which is really amazing. If you want to see the sunset, going in the late afternoon is also a good idea.
The best month to explore Mua Cave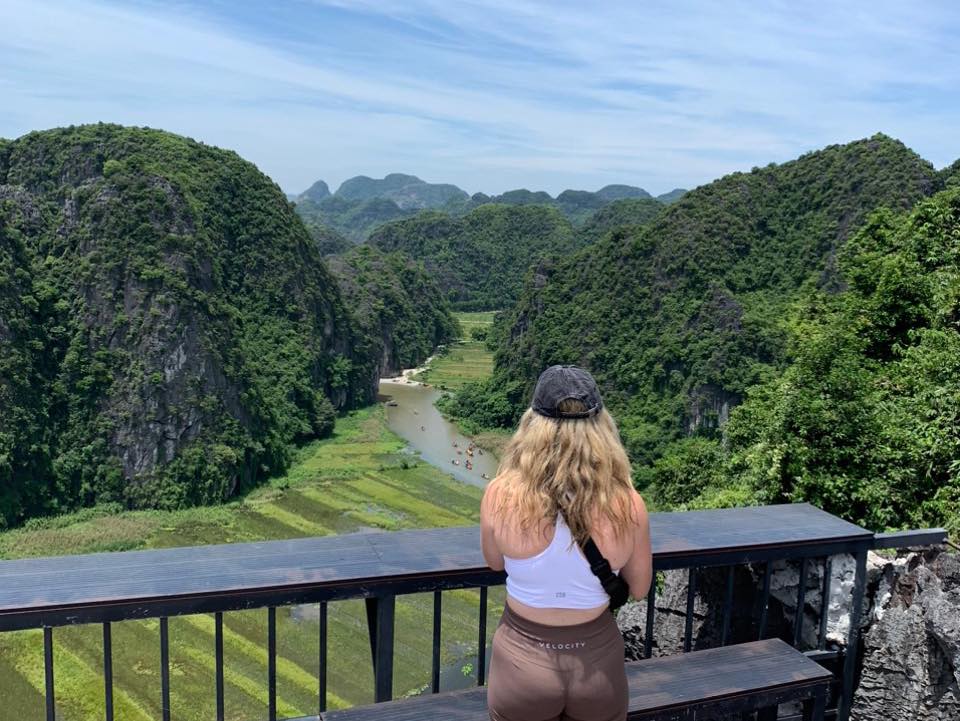 The best time to visit Mua Cave is in the early Summer (May to June) or early Autumn (September to October). During these periods, the weather is usually mild and sunny. In addition, there are fewer tourists coming to Mua Cave in comparison with the peak season (December to April).
Let's look at the advantages and disadvantages of visiting Mua Cave in each duration:
Time period

Pros

Cons

Early Summer

(May to June)

Mild weather, average temperatures of 25°C to 30°C.

The rice paddies are lush and green, making for beautiful photo opportunities.

The crowds are not as large as they are during the peak tourist season.

It can be hot and humid during the day.

There is a risk of rain, especially in May.

Early autumn (September to October)

Warm weather with average temperatures of 25°C to 30°C.

The rice paddies are golden yellow, making for stunning photo opportunities.

The crowds are not as large as they are during the peak tourist season.

It can be hot and humid during the day.

There is a risk of rain, especially in October.

Peak tourist season (December to April)

The weather is dry and sunny, with average temperatures of 20°C to 25°C.

The cave is beautifully lit up at night, making for a magical experience.

There are many festivals and events held in Ninh Binh during this time, which can add to the atmosphere.

The crowd, especially at weekends and during Vietnamese traditional holidays.

The prices of accommodation and activities can be higher.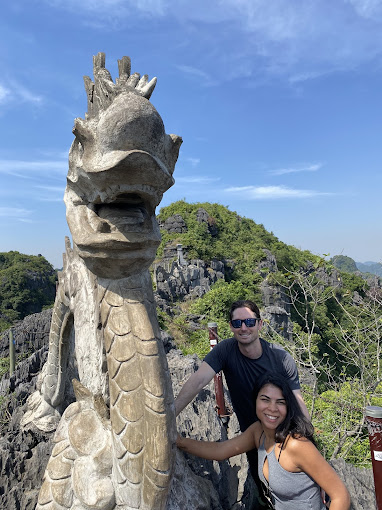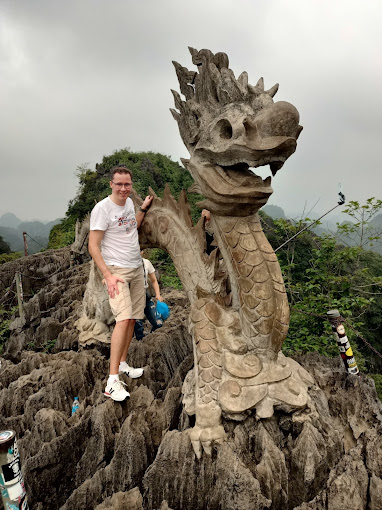 Ultimately, the best time to visit Mua Cave depends on your personal preferences and travel plans.
You might read: Ninh Binh Weather Guide: What to Expect Each Month
Discover our Best Ninh Binh Tour to Mua Cave in a day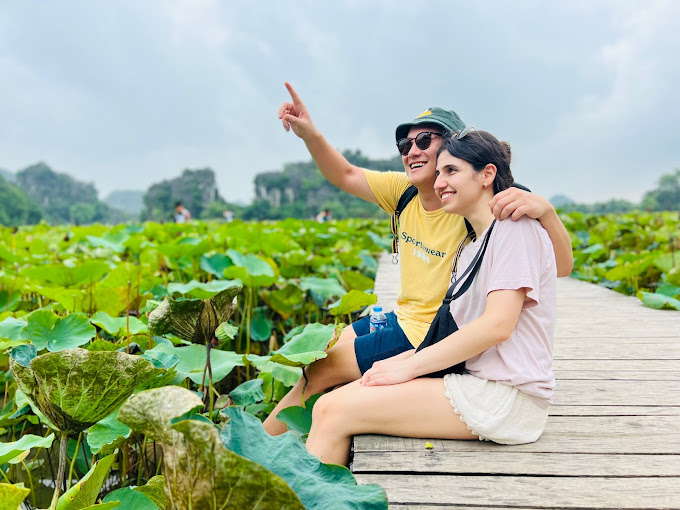 In conclusion, Mua Cave in Ninh Binh offers a fascinating day trip from Hanoi. With its stunning natural landscapes, unique cave formations, and breathtaking viewpoints, Mua Cave promises a memorable and enriching experience for travellers.
Other Articles