All About Boat Tour in Ninh Binh: Tam Coc vs Trang An Boat Tour?
05/08/2023
Considering a Ninh Binh boat tour and wondering which is the better option: Trang An or Tam Coc? Keep reading to discover the best choice and gather useful tips for a fascinating boat trip in this beautiful countryside.

Tam Coc or Trang An Boat Tour- Which is better?
I have a day in Ninh Binh and plan to experience a boat ride, where should I go: Trang An or Tam Coc?
Tam Coc or Trang An boat tour?
What to see in Trang An and Tam Coc?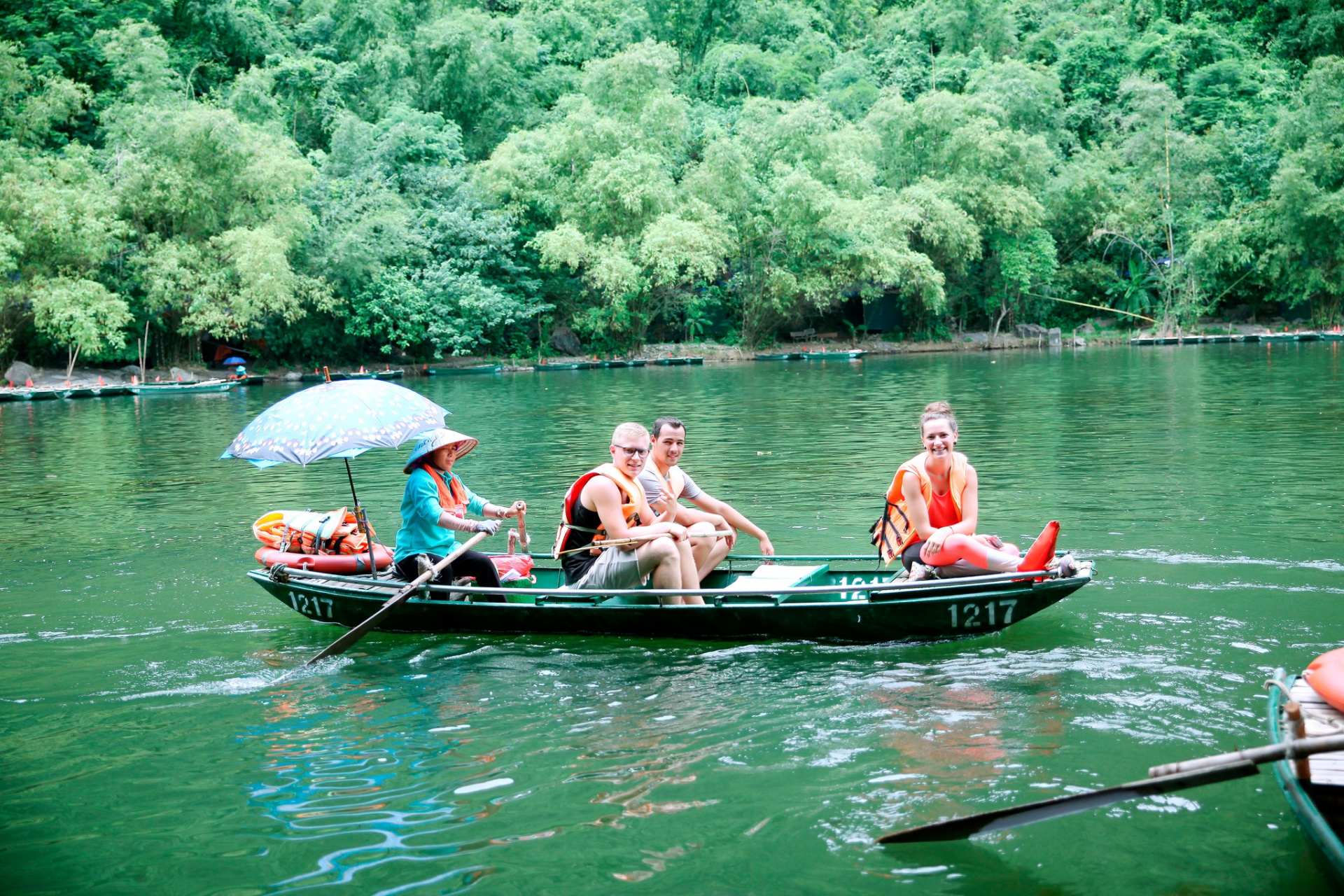 As frequently asked by our guests to advise on the better choice for a boat trip in Ninh Binh, It is admitted that making this comparison is not always straightforward. However, there are some key differences between the two tours:
Duration: The Tam Coc boat tour takes about 1.5-2 hours, while the Trang An boat tour takes about 3-3.5 hours.
The number of caves: The Tam Coc boat tour brings you through 3 caves, while the Trang An boat tour takes you through 3-9 caves (depending on which route you choose)
Boat route: The Tam Coc boat tour follows a set route, while the Trang An boat tour allows you to choose your own route with 3 options available.
Price: The Tam Coc boat tour is generally cheaper than the Trang An boat tour.
Your choice might be different relying on the season you visit, personal preferences and what you're looking for in the experience. Let's look at the detailed advantages of each option to assist you in making your decision.
Tam Coc Boat Tour in Ninh Binh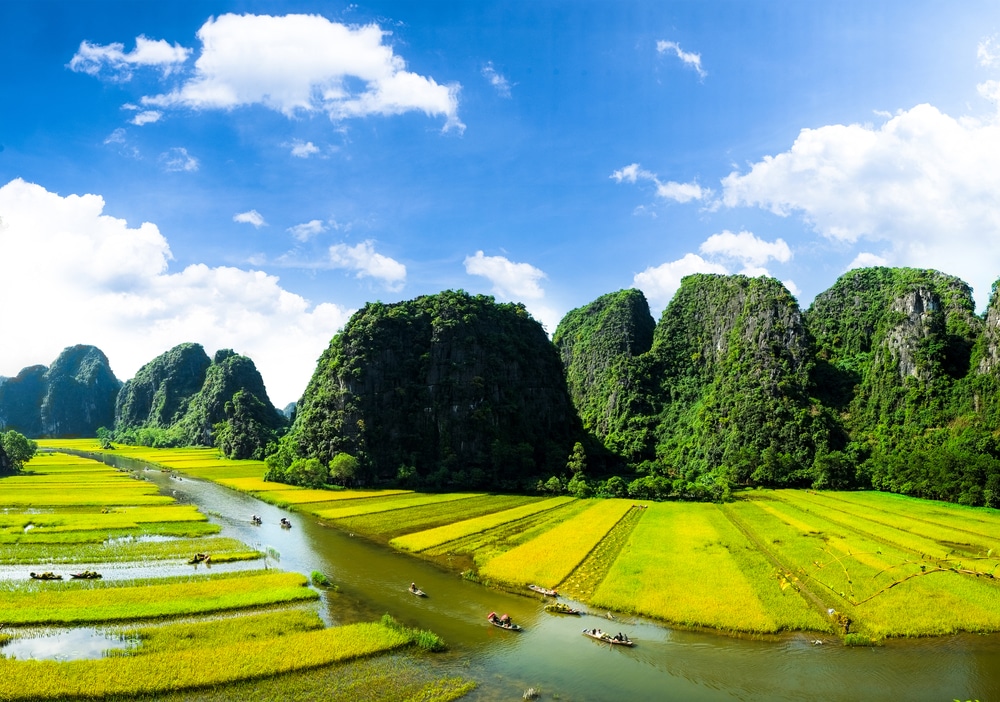 Pedalling through stunning karst mountains while flowing over the river offers an incredible experience during the Tam Coc boat tour. What sets this tour apart is the presence of rice fields, which become even more enchanting during the harvest season. The rice season spans from March to June, with the best time to witness the golden rice fields being from May to early June. The boat trip lasts for a maximum of 2 hours, with the return journey taking you through the same rice fields once again. For those who enjoy both high mountains and rice fields, the Tam Coc boat tour in Ninh Binh would be the best choice.
You might read: Exploring the Beauty of Tam Coc: A Guide to a Bike Tour, Boat Ride, and Must-See Attractions 2023
Trang An Boat Tour in Ninh Binh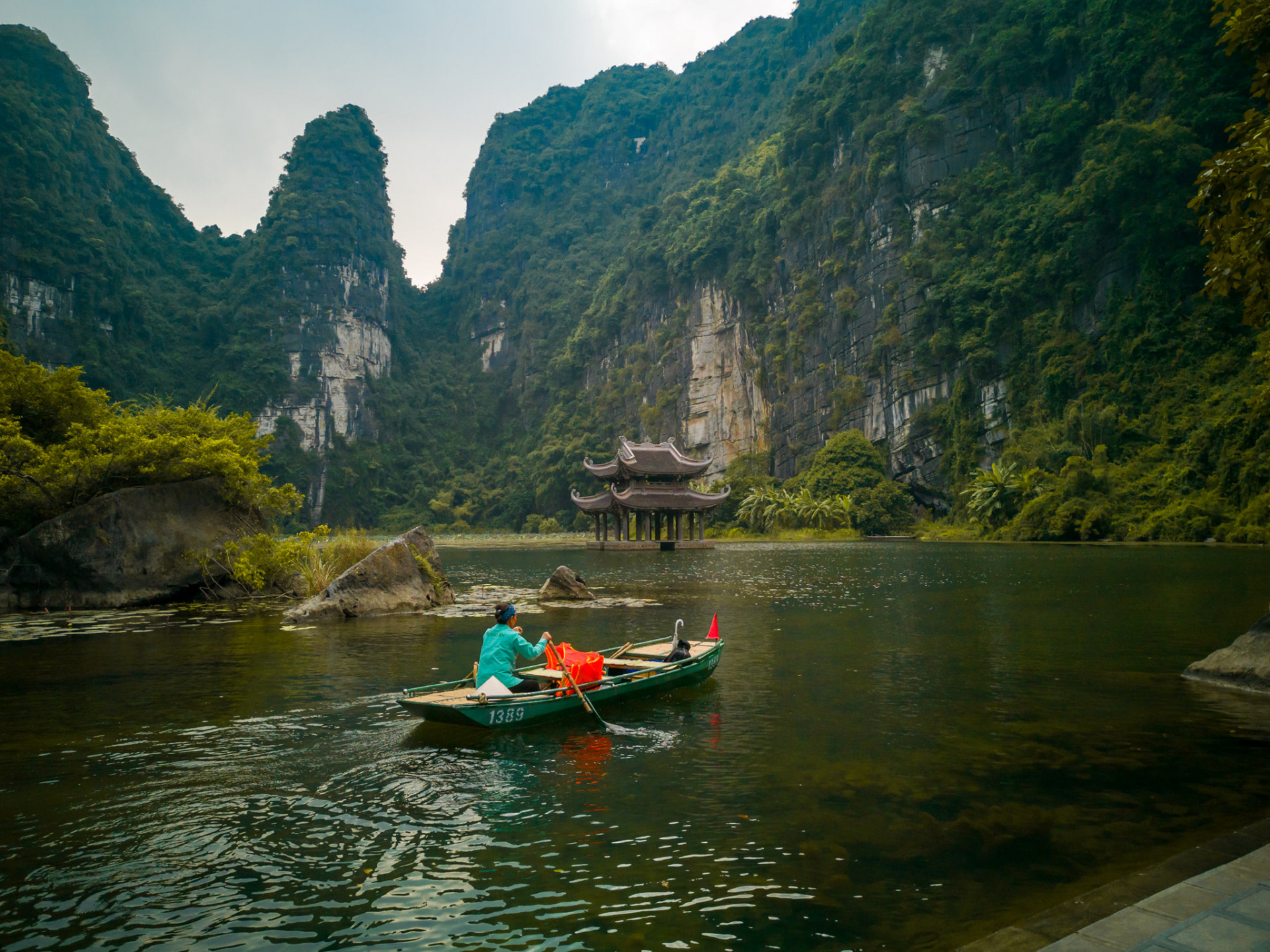 While Trang An might not have vast rice fields like Tam Coc, it makes up for it with its mesmerizing underwater ecosystem. When you look through the crystal-clear waters, you'll be amazed by the beauty and wonder of the underwater world in Trang An.
The Trang An boat tour takes you on a journey through the most breathtaking karst mountains of the region. There are three routes to choose from, and all of them lead you to see these massive mountains. The exciting part is that each route includes visits to other fascinating places like pagodas, temples, and caves. Among them is the longest water cave in Ninh Binh with over 1000 meters in length.
Furthermore, from February to late March is the time for Lunar New Year in Vietnam. During this period, Trang An is decorated colourful to celebrate the biggest festival of Vietnam. Visiting Trang An at this time, you will have opportunities to learn about Vietnamese traditional culture. However, this period sees a large number of local tourists embarking on pilgrimage trips, which could lead to crowds and potential inconvenience. If you prefer a quieter and more intimate journey amidst nature, Tam Coc may be the ideal choice.
You might read: The best Trang An Guide for 2023: A Comparison of 3 Boat Tours in Trang An Ninh Binh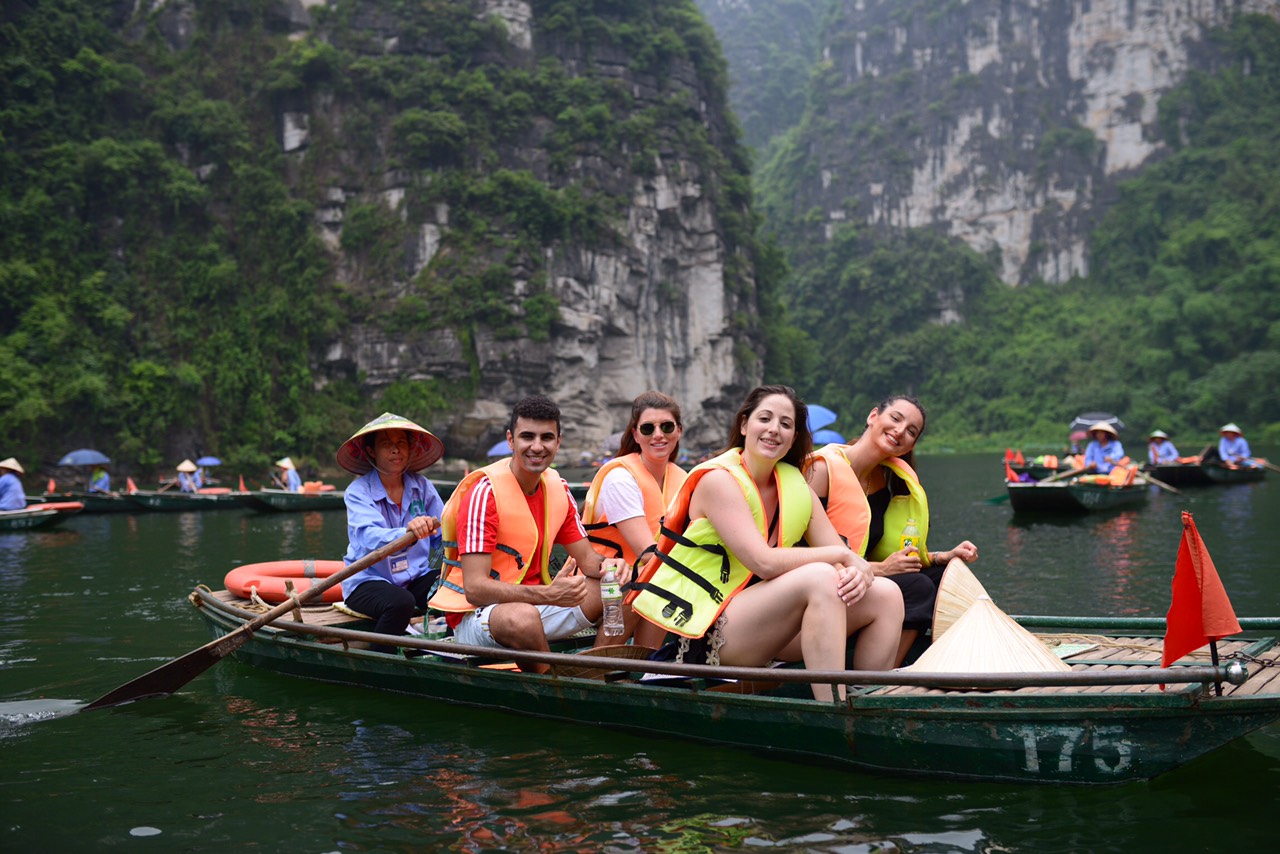 In general, Trang An and Tam Coc have their own advantages, here is the summary:
Feature

Tam Coc

Trang An

Duration

1.5 hours - 2 hours

3 hours - 3.5 hours

Number of caves

3 caves

3 - 9 caves

Route

Set route

3 routes are available, you can choose your own route

Price

Cheaper

150.000đ/person (2-3 people/boat)

More expensive

250.000đ/person (4 people/boat)

Highlights

Incredible scenery during the rice season

Less busy than Trang An

Shorter boat tour, if you have less time

Near Bich Dong Pagoda, Thai Vi Temple, easy to combine a bike trip around the village

Most amazing karst mountains in Ninh Binh and clear water to see the

underwater ecosystem.

Has several stops where you can walk to cultural sights: pagodas, temples

Longer caves
If you're planning a 2-day tour to Ninh Binh, we highly recommend visiting both Tam Coc and Trang An.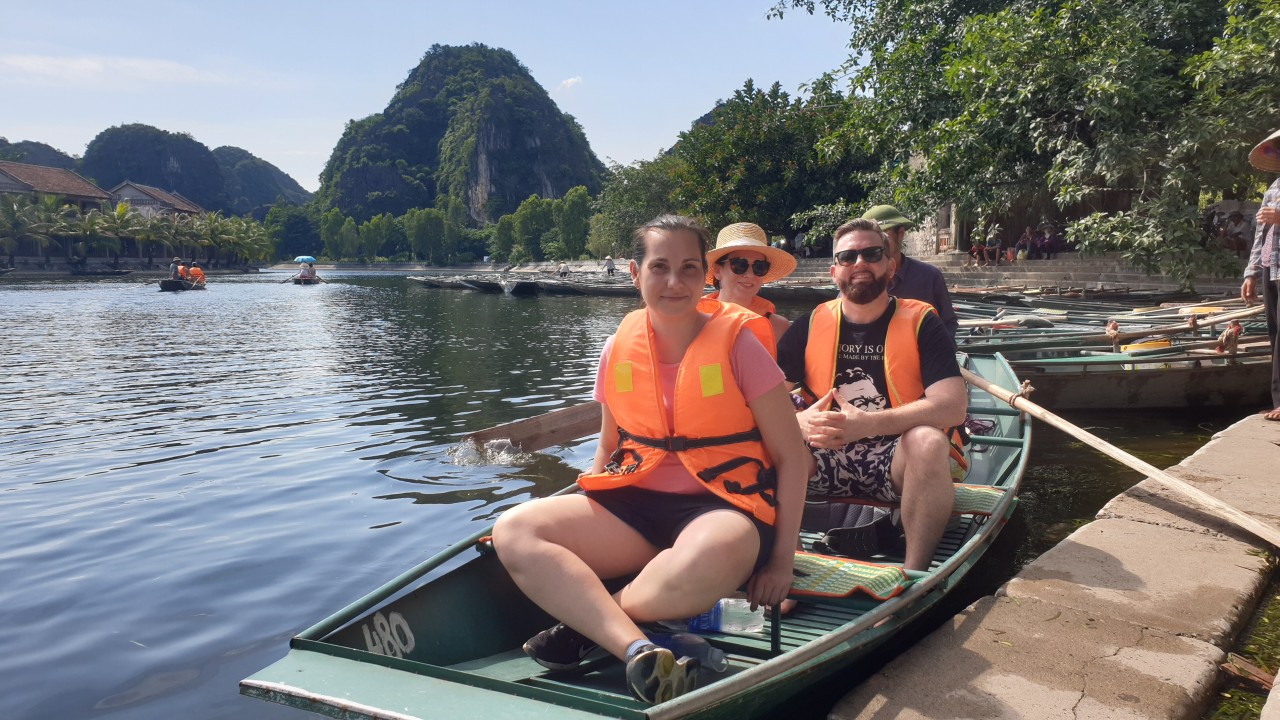 *Special notes in Tam Coc:
Boatman in Tam Coc might ask you for tips. If you are happy, give some tips to the boatman as a sign of gratitude for their hard work and for contributing to your safe and enjoyable trip. A tip of 2 - 4 USD would be appreciated and make them happy.
During the boat tour, vendors might approach you to buy costly woven local clothes, fruits, and drinks. Some local people also offer to take pictures of you. To avoid any unexpected pressure, it's best to smile and politely say "No" to them. If you're interested, feel free to ask them to capture great views for excellent photos. However, remember to negotiate the price beforehand to avoid any misunderstandings.
Combine Boat Tour With Other Attractions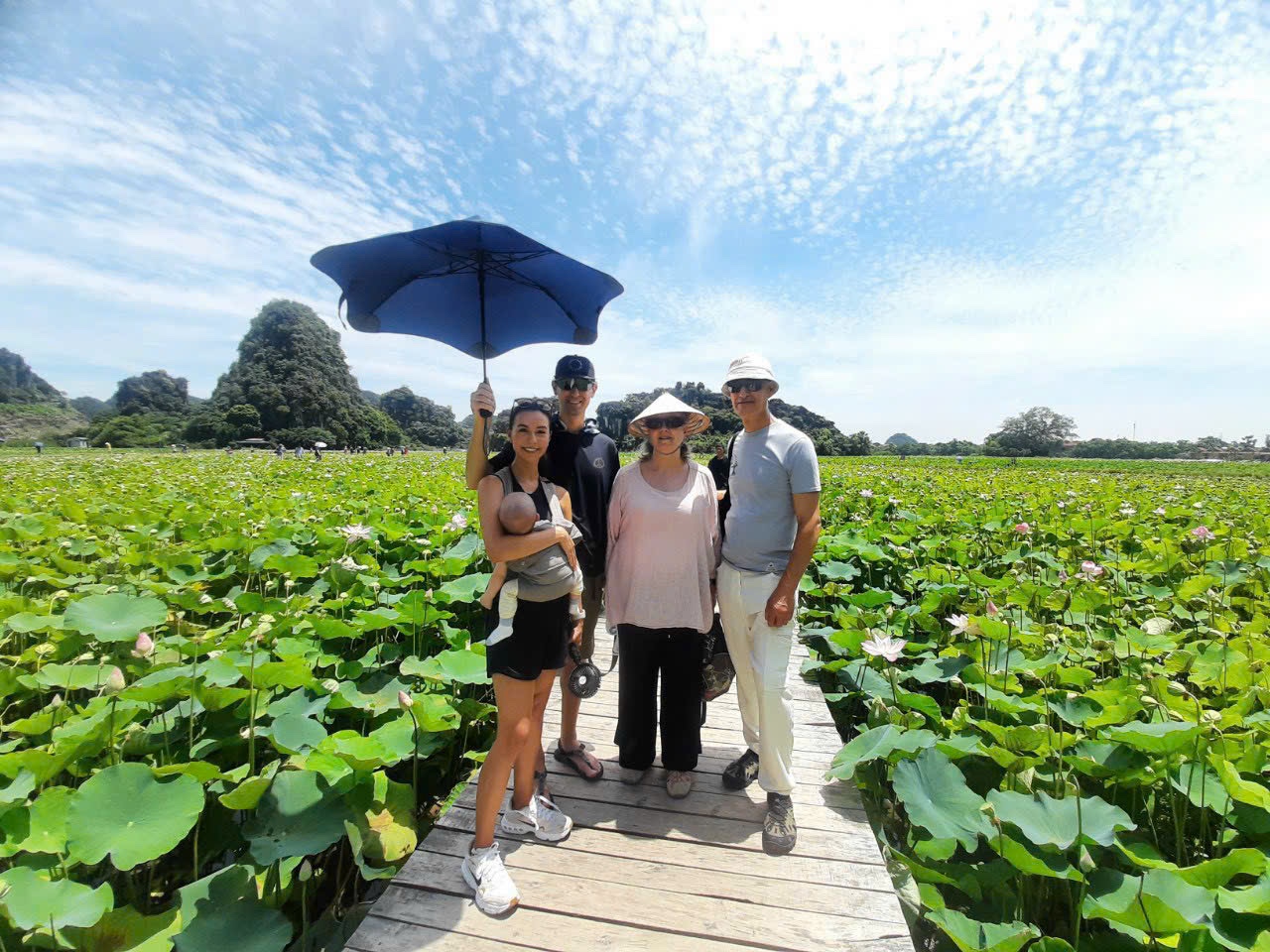 Tourist attractions in Ninh Binh are close to each other, which is convenient to combine a boat tour trip with other activities in a day trip. It is a fantastic way to make the most of your trip. Here are some suggestions for combining the boat tour with other attractions:
Boat tour in Tam Coc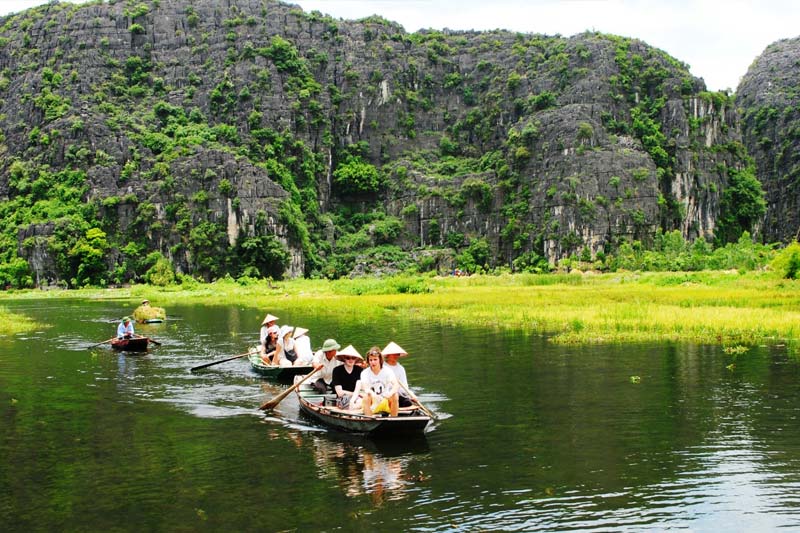 Boat tour in Trang An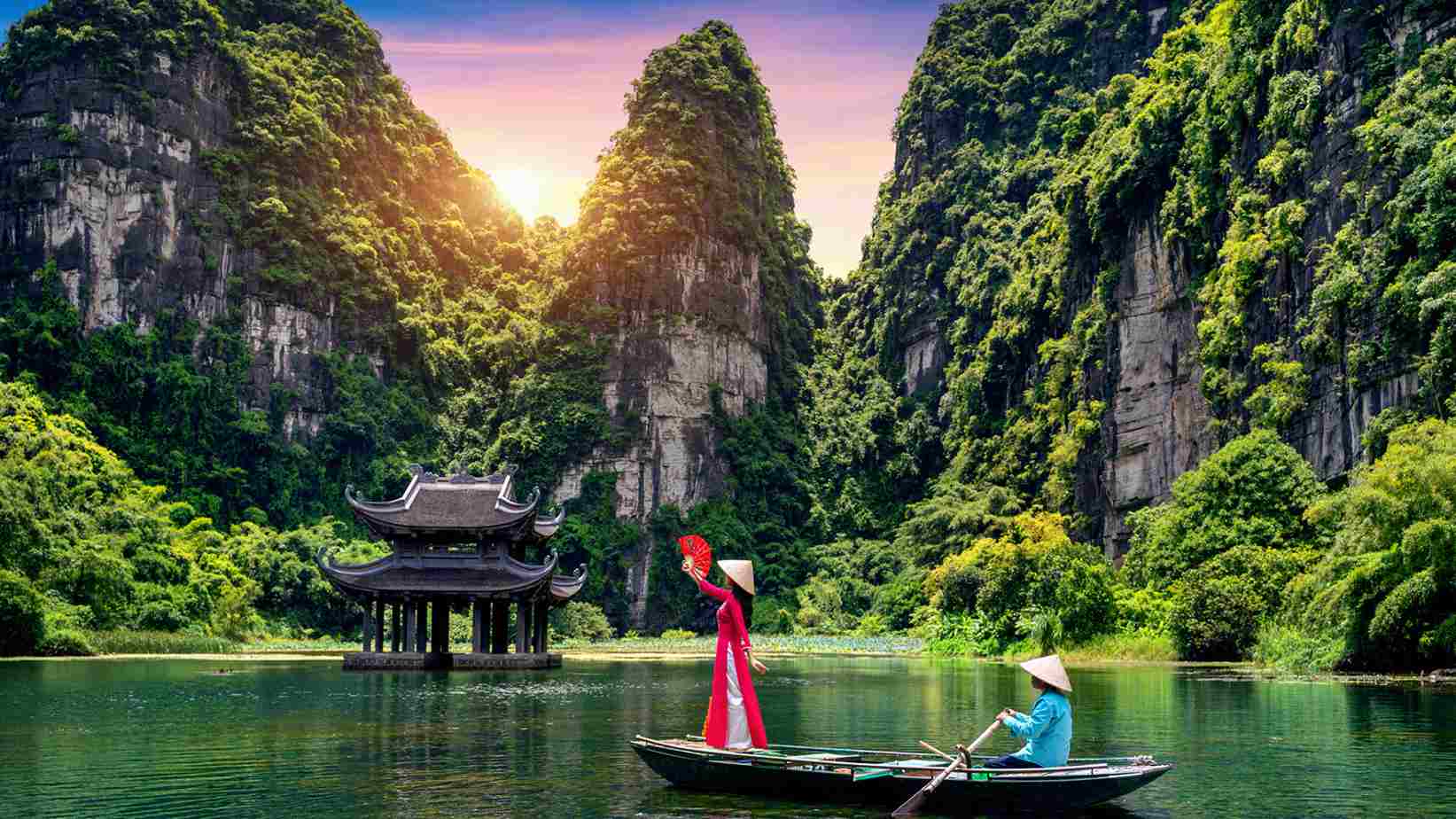 Other Boat Trips In Ninh Binh
Apart from Trang An and Tam Coc, you can also join in a boat tour in other places such as Thung Nham Bird Valley and Van Long. These places are less touristy compared to Tam Coc and Trang An.
Thung Nham Bird Garden Bird Boat Tour (Stork and other birds)
Van Long Nature Reserve Boat Ride (Wetlands, birds & endangered animals)
If you still wish to see Tam Coc, consider visiting Mua Cave. From the top of Mua Mountain, you can enjoy mesmerizing views over Tam Coc and its surrounding beauty.
You might read: Is Mua Cave Worth in your Ninh Binh Bucket List? The perfect way to include Mua Cave in your Ninh Binh Trip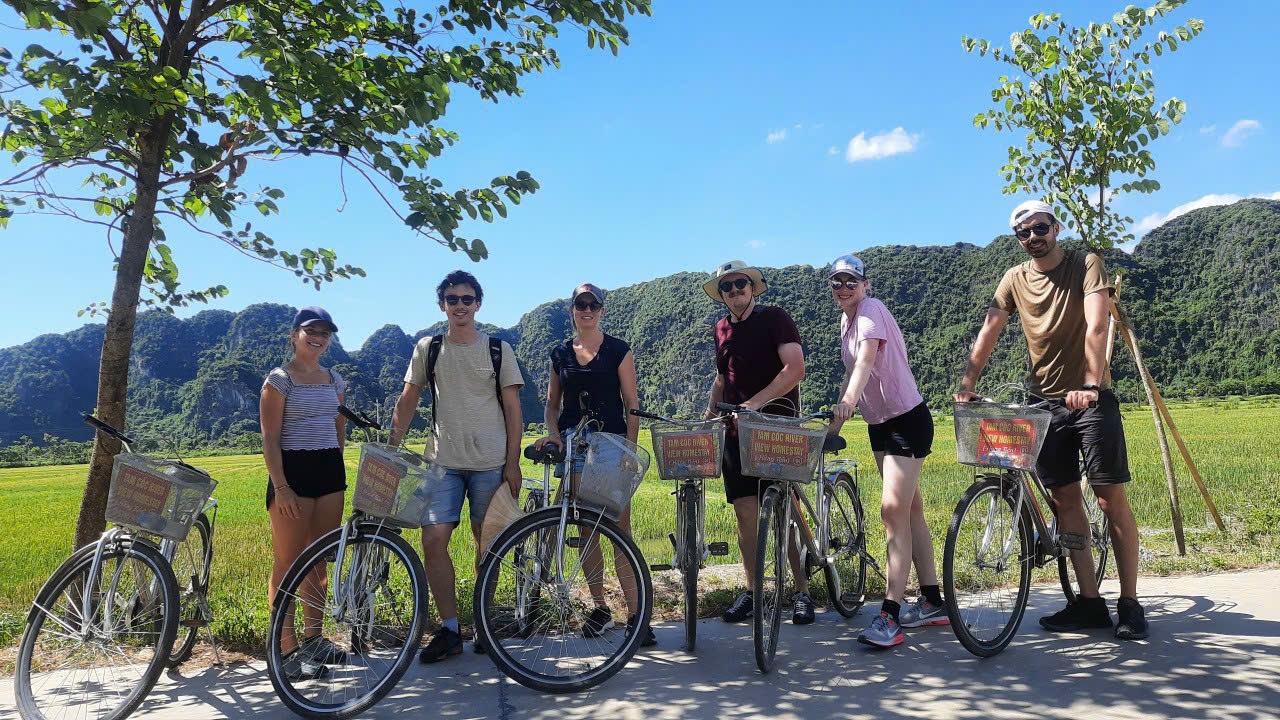 Overall, both Tam Coc and Trang An offer boat trips with breathtaking scenery of mountains and clear waters. Each place has its own unique beauty. The choice of Trang An vs Tam Coc boat ride depends on your preferences and what you seek from the tour. Tam Coc's "Halong Bay on land" landscape, serene boat ride through rice paddies, and exploration of three natural caves provide a tranquil countryside experience. On the other hand, Trang An's impressive karst mountains, diverse cave systems, and visits to temples and historical sites offer a more adventurous and culturally enriched journey.
Regardless of which tour you choose, combining the boat tour with other attractions in Ninh Binh can enhance your experience, allowing you to delve deeper into the beauty and charm of this unique destination.
Other Articles