Ninh Binh Private Tour: Comprehensive Guide for Couples and Families with Kids
16/06/2023
Ninh Binh, a captivating destination in Vietnam, is an absolute must-visit. To truly elevate your experience, embarking on a private tour with your loved ones is highly recommended. This article serves as a detailed guide, offering comprehensive information for planning your unforgettable private tour in Ninh Binh.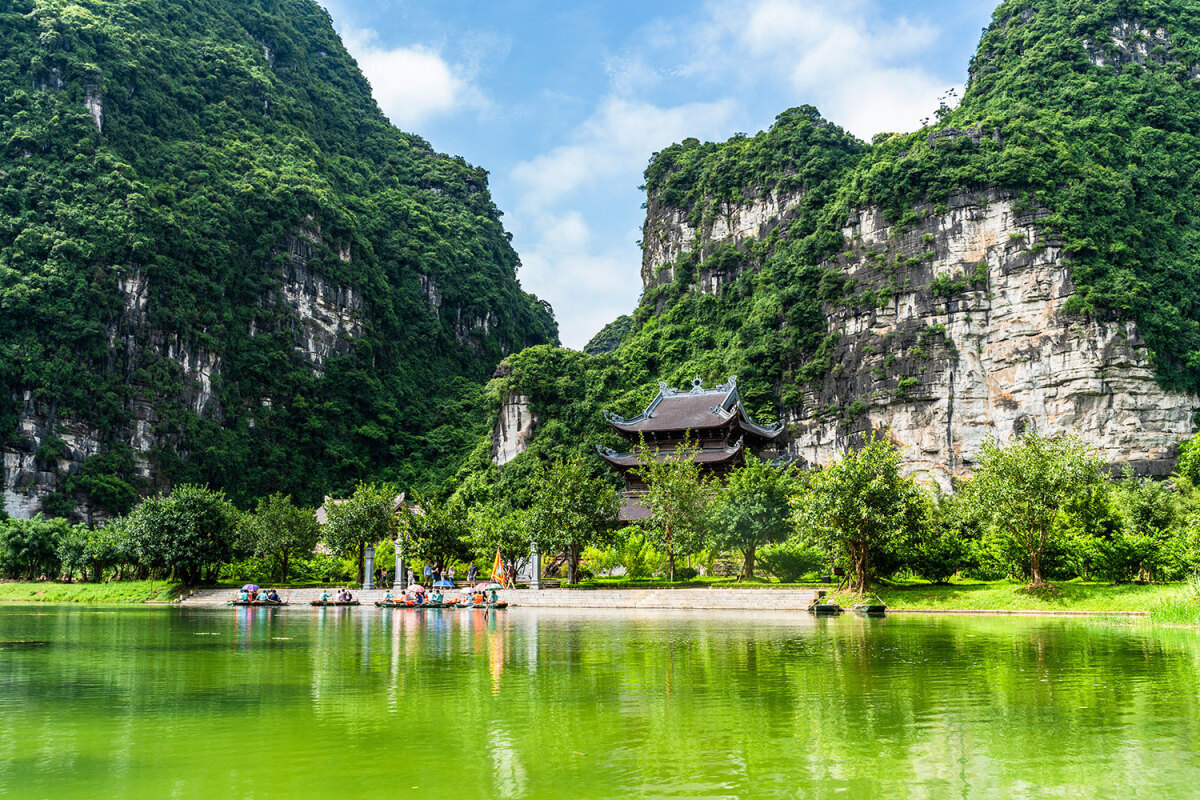 First, let's look at some popular questions that Aloha Vietnam Travel received from many tourists:
I will travel to Vietnam next month with my two small kids. My family considers a private package in Ninh Binh. What is Ninh Binh famous for? Any recommendations?
I plan to spend 3 days in Hanoi and look for a peaceful attraction, is Ninh Ninh worth visiting?
Looking for suggestions for a Ninh Binh tour for couples. We prefer a private tour which includes top check-in spots and a boat ride trip.
Hi, we are families with three little kids, so do you have any recommendations on kid-friendly tours, foot spots, and accommodations in Ninh Binh?
Sure, Ninh Binh is a must-see attraction in Vietnam. A private tour will absolutely enhance the experience with your loved ones. This article presents a comprehensive guide for your private tour in Ninh Binh.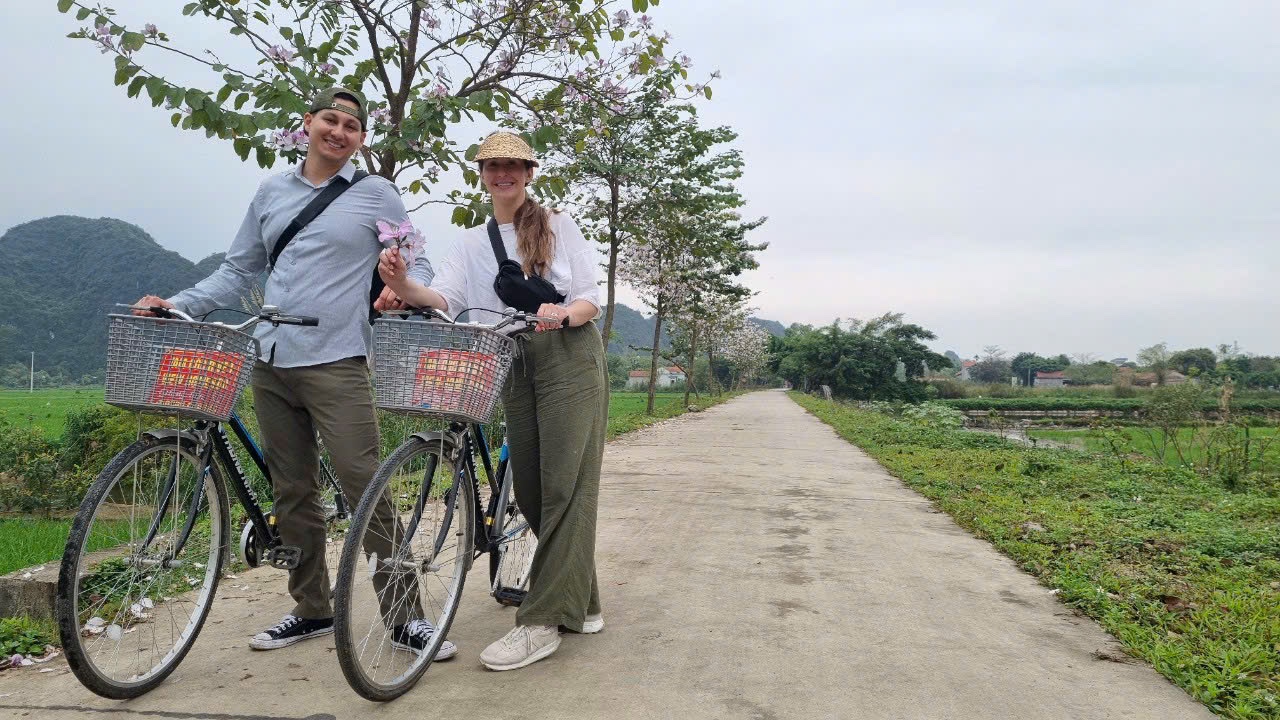 Is Ninh Ninh worth visiting?
Ninh Binh is definitely worth visiting. Ninh Binh offers all you need. It's famous for stunning natural landscapes with limestone karsts, lush green rice fields, and meandering rivers. Ninh Binh land contains rich historic values and featured Vietnamese culture. Not only for sightseeing experience, but Ninh Binh is also a place for many outdoor activities, a peaceful but not boring place. Besides. Ninh Binh is home to two UNESCO World Heritage Sites: Trang An Landscape Complex and Hoa Lu Ancient Capital.
Taking a private tour in Ninh Binh offers several benefits. Private tours allow for customization according to your preferences, interests, and travel pace. You can work with the tour operator to design an itinerary that suits your specific needs, whether you're a couple looking for romantic experiences or a family with kids seeking child-friendly activities. This flexibility ensures that you make the most of your time in Ninh Binh and visit the attractions that matter most to you
Tips for a private tour in Ninh Binh
Here are some additional tips for couples and families with kids who are planning a private tour in Ninh Binh.
Private transportation from Hanoi to Ninh Binh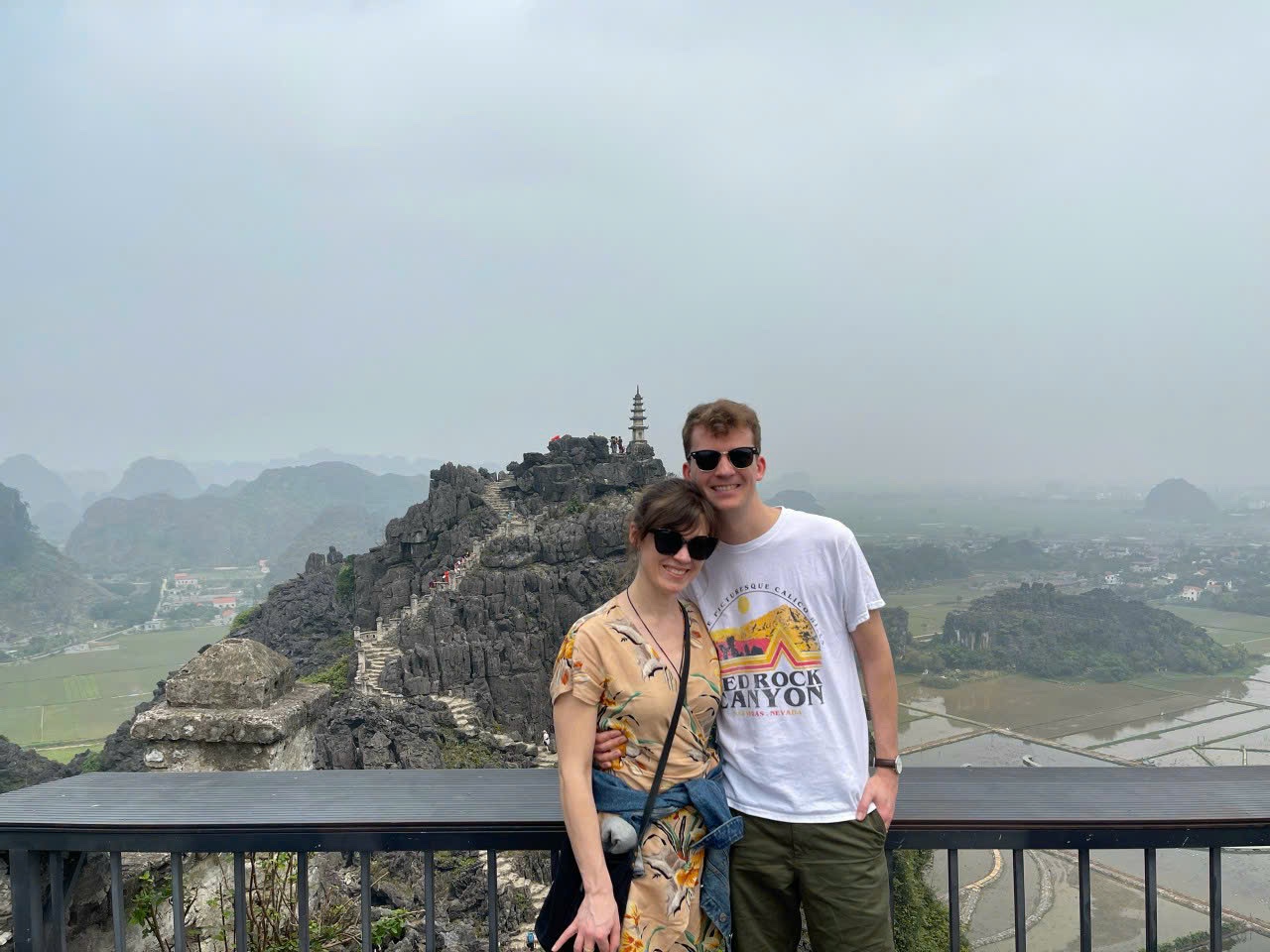 With 90 km, it takes more than 1,5 hours to drive by private car. You can choose many transportations: bus, taxi, motorbike. Many tour operators and travel agencies offer private transfer services from Hanoi to Ninh Binh. If you take a private package from a travel agent, the tour typically includes a private vehicle and a knowledgeable tour guide who picks up and drops off you. If you only order a private car, it's advisable to book this service in advance to ensure availability and to discuss any specific requirements or preferences you may have. The price of a private car varies, depending on the number of seats, and car type. 4 seats with a driver fluctuates in the range of 50-80 USD.
How to get around Ninh Binh with kids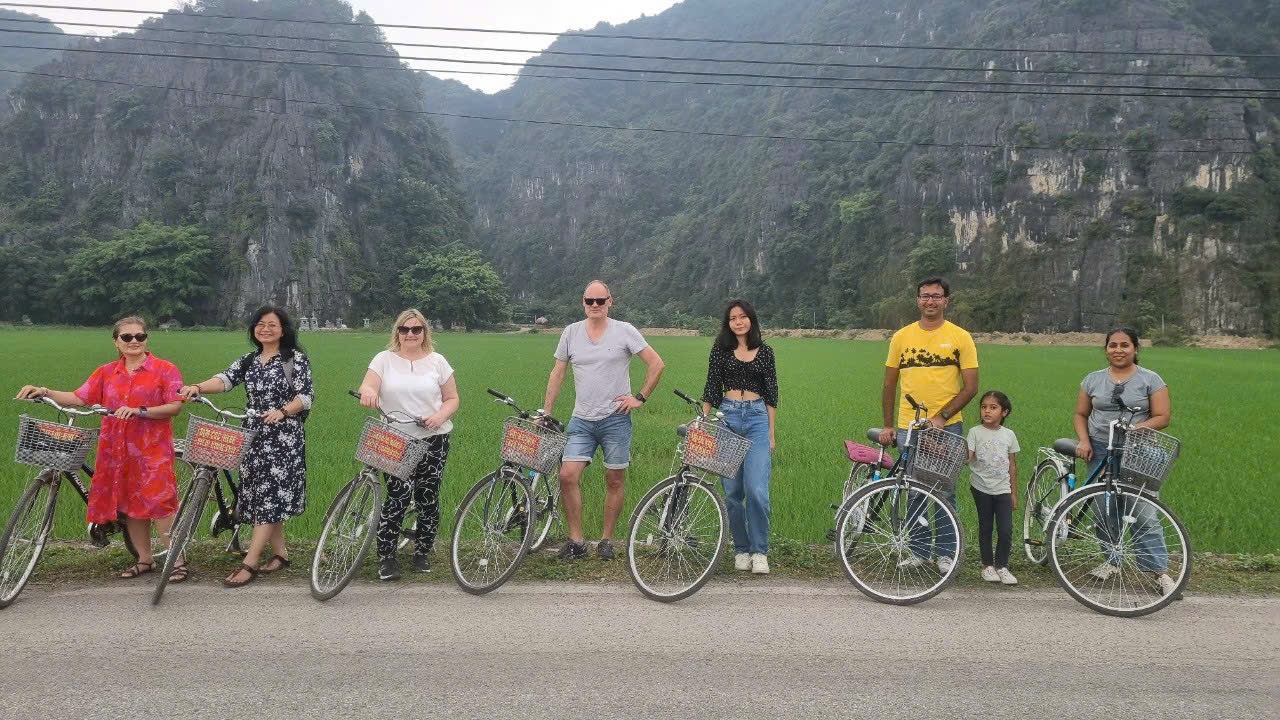 Ninh Binh has a countryside charm, and cycling around the area can be an exciting way to explore with kids. There are various rental shops where you can find bicycles suitable for adults and children. Make sure to choose the appropriate bike sizes and consider safety measures like helmets and child seats.
In addition, taking a boat tour is a must-do activity in Ninh Binh. There are several boat tours available, such as those in Trang An or Tam Coc. These tours usually involve rowing or paddling along the river while enjoying the stunning scenery. Kids will likely be fascinated by the boat ride and the natural landscapes around them.
Book your tour in advance
It is important to book your tour in advance, especially if you are traveling during the peak season (November-April). You ensure that you secure your preferred dates, accommodations, and activities.
You can book individual services such as transportation, tickets for attractions, hotels, and homestays through reputable booking websites like Booking.com or Agoda. Alternatively, you can opt for a complete tour package from a reliable travel agency. Make sure to read reviews to choose professional tour organizers offering affordable prices. Tripadvisor and GetYourGuide are top choices because you can compare prices and read reviews from previous travelers. However, if you book directly through the website of the travel agency, the prices might be significantly cheaper. Spend time comparing to make a wise decision.
You might read: Top 9 Reputable Ninh Binh Travel Agencies: Tips For The Best Ninh Binh Tour Operators
Be prepared for all types of weather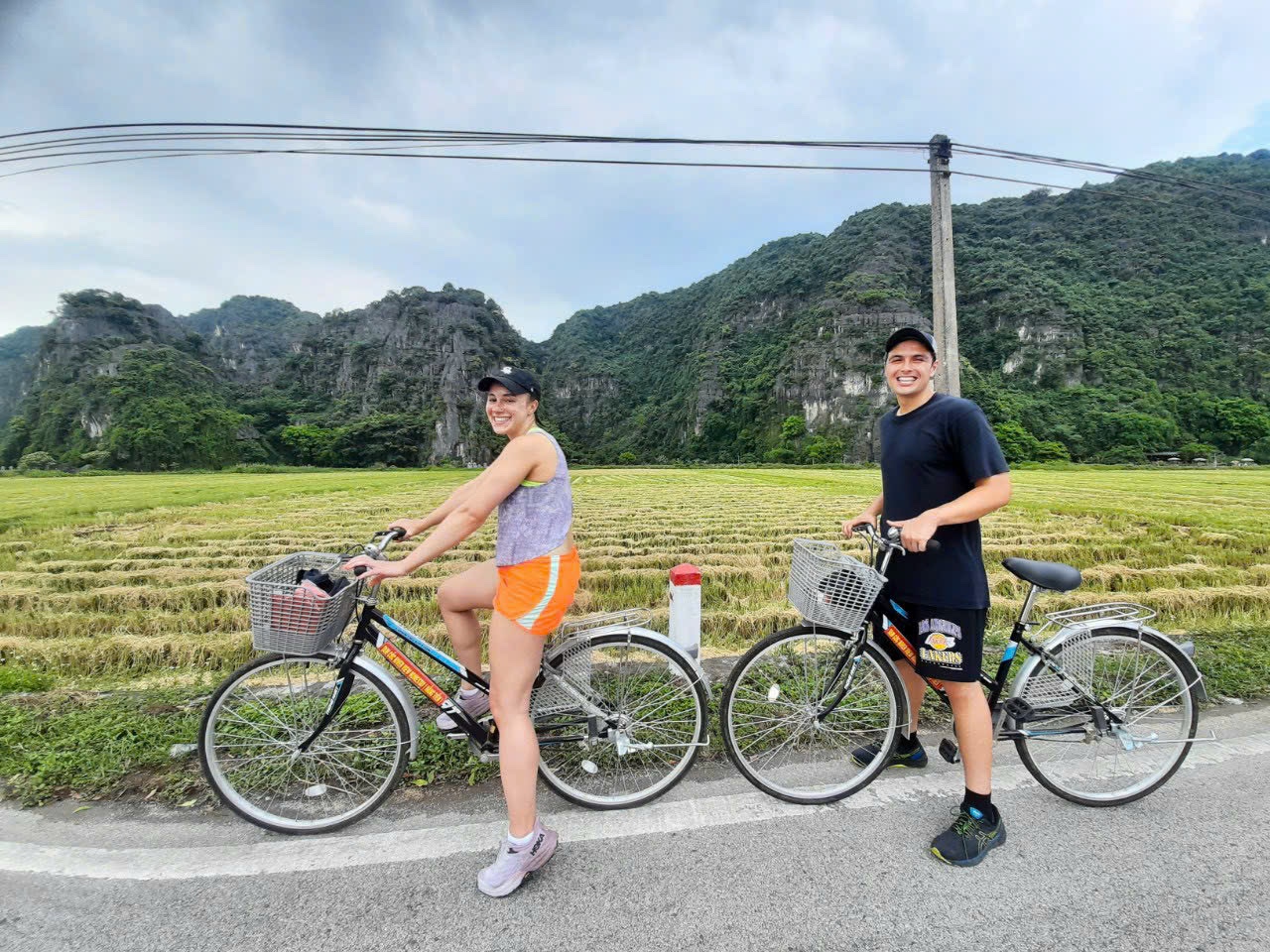 Ninh Binh is located in the northern part of Vietnam, and its climate can be clearly divided into four distinct seasons: Spring, Summer, Autumn, and Winter. In the winter season, the weather tends to be cold with foggy conditions. On the other hand, during the summer season, the weather is hot with intense sunshine and occasional heavy rain. Bring sunscreen, a hat, sunglasses, and a rain jacket. It is advisable to check the weather forecast in advance to make appropriate preparations for your visit.
You might read: How to Explore Ninh Binh on a sunny day: A Perfect 2-Day Itinerary, Must-Do Activities
Pack light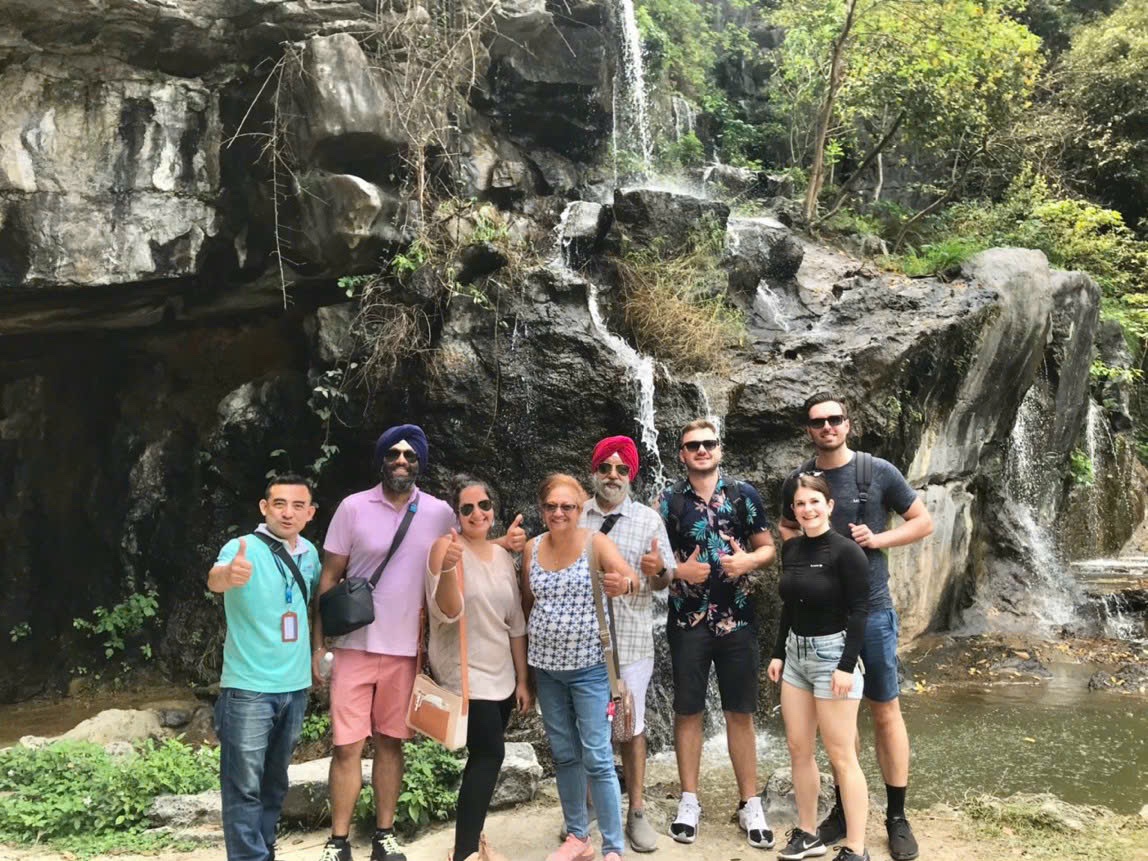 You will be doing a lot of walking or spending a long time on a boat trip. I can't always bring your heavy suitcase during the trip. So, pack light and wear comfortable shoes and clothes that are appropriate.
You might read: 20 Must-have Items for Ninh Binh Tour - Updated 2023
Suggested Itineraries for a Ninh Binh Private tour
Top famous attractions in Ninh Binh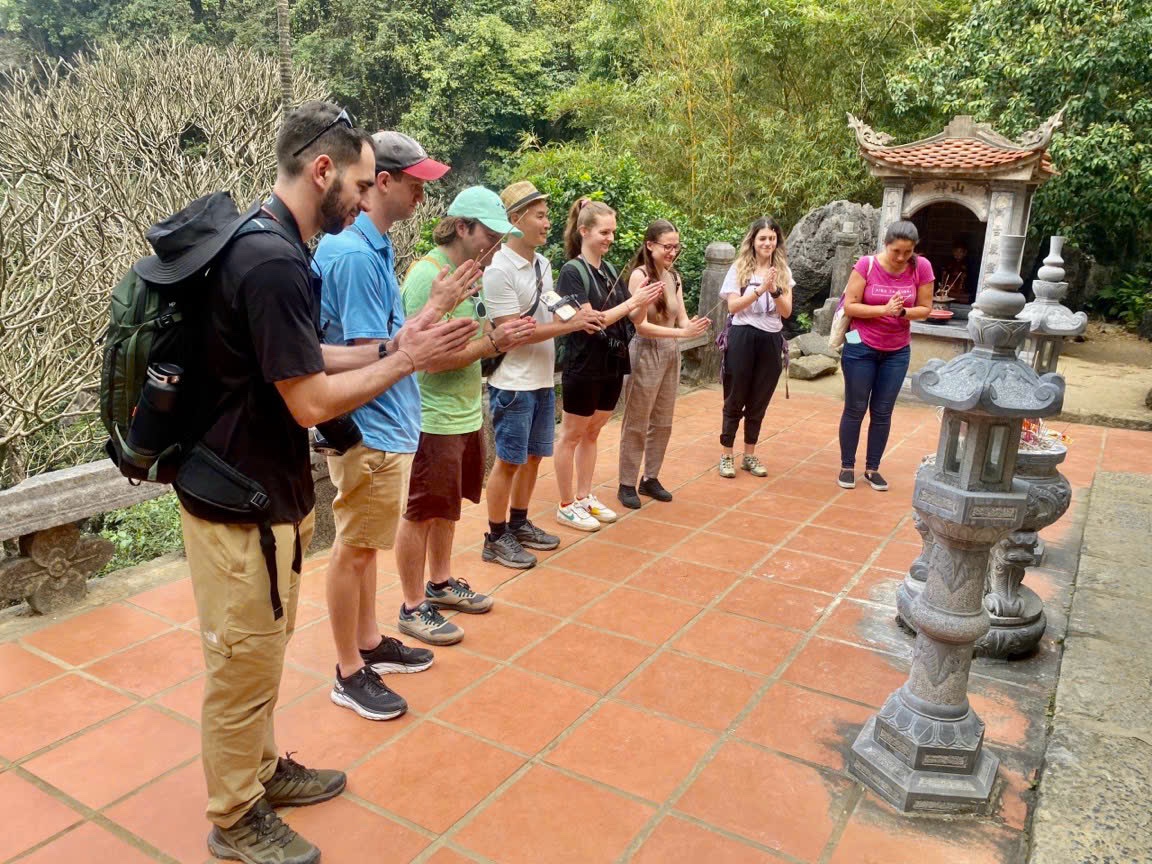 For cultural and historical sites: Hoa Lu Ancient Capital, Bai Dinh Pagoda, Trang An Scenic Landscape Complex, Phat Diem Cathedral, Bich Dong Pagoda, Thai Vi temple
For natural beauty: Am Tiem Cave (Tuyet Tinh Coc), Tam Coc, Trang An, Mua Cave (Hang Mua), Cuc Phuong National Park, Van Long Nature Reserve, Thung Nham Bird Garden
For outdoor activities: Mua Cave (Hang Mua), Tam Coc Bike Trip, Cuc Phuong National Park, Kenh Ga Hot Springs.
One day Itineraries for a Ninh Binh Private tour
Option 1: Hoa Lu- Mua Cave- Tam Coc- Bike- Bich Dong Pagoda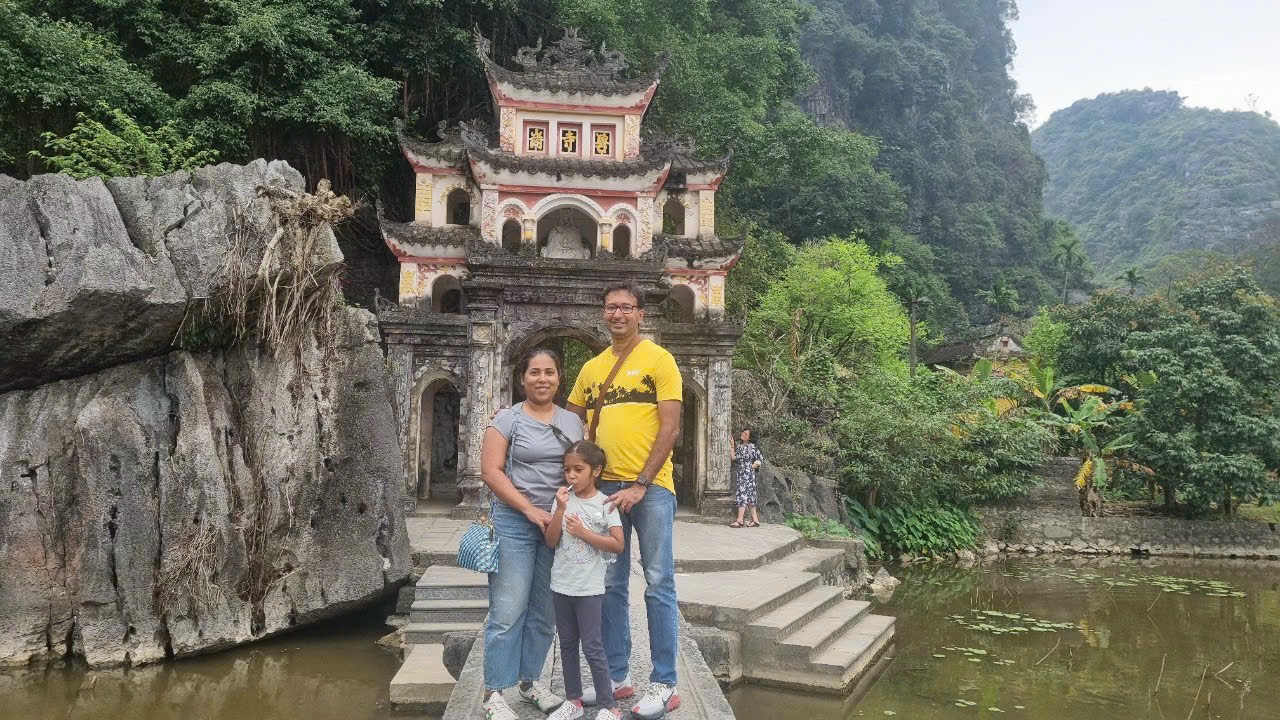 This tour includes four main attractions in Ninh Binh. You both visit historic sites and natural landscapes. It is for sightseeing and outdoor activities. Many couples and families choose this itinerary because it suits all ages. The outstanding points that differentiate this tour from others is Binh Dong Pagoda. It is an ancient pagoda with a lotus pond in front of the gate. You will take a bike trip around a small village to reach this pagoda. After climbing up 3 temples, you enjoy panoramic views.
Click to see the price and detailed schedule
Option 2: Hoa Lu - Mua Cave - Tam Coc - Bike - Swimming with Sunset Party
This tour is nearly the same as the first one. However, instead of a biking tour, you will spend time enjoying a sunset party. For couples or families who prefer a more romantic experience, let's swim in the bungalow pool and enjoy the sunset party with local tea and fresh fruits.
Click to see the price and detailed schedule
2 day Itineraries for a Ninh Binh Private tour
If you have more time, 2 days in Ninh Binh is the best. You can immerse yourself in local culture. There are 2 best seller tours.
Option 1: Hoa Lu - Mua Cave - Tam Coc - Bai Dinh- Trang An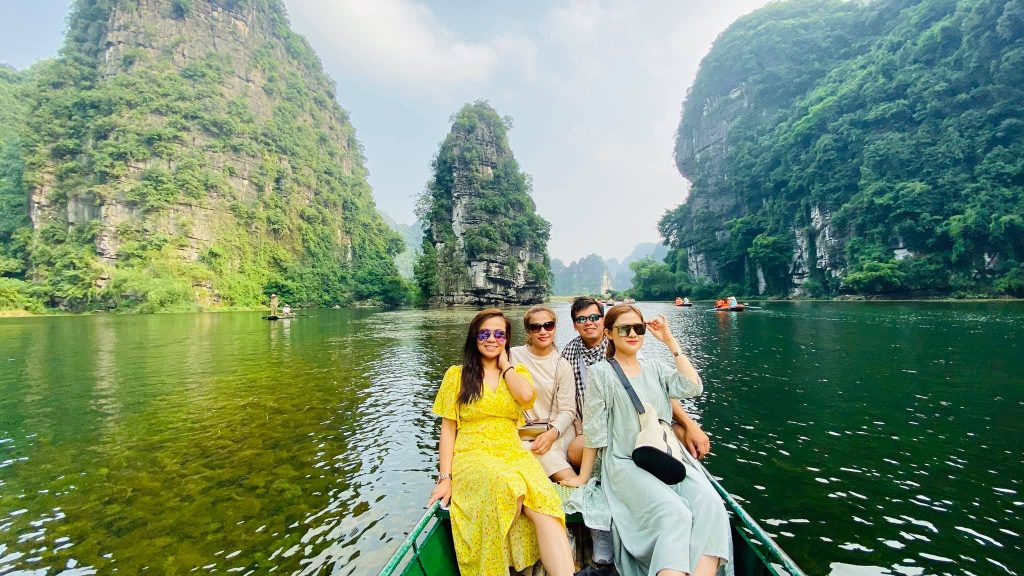 This tour takes you to visit the most famous destinations in Ninh Binh, including the well-known Trang An Heritage Site. Additionally, you will visit the largest pagoda in Southeast Asia - Bai Dinh Pagoda, to witness the Buddhist culture in Vietnam. After the first day, you refresh by swimming in a local bungalow that is surrounded by majestic natural sceneries.
Click to see the price and detailed schedule
Option 2: Hoa Lu - Mua Cave - Tam Coc - Bich Dong - Thung Nham National Park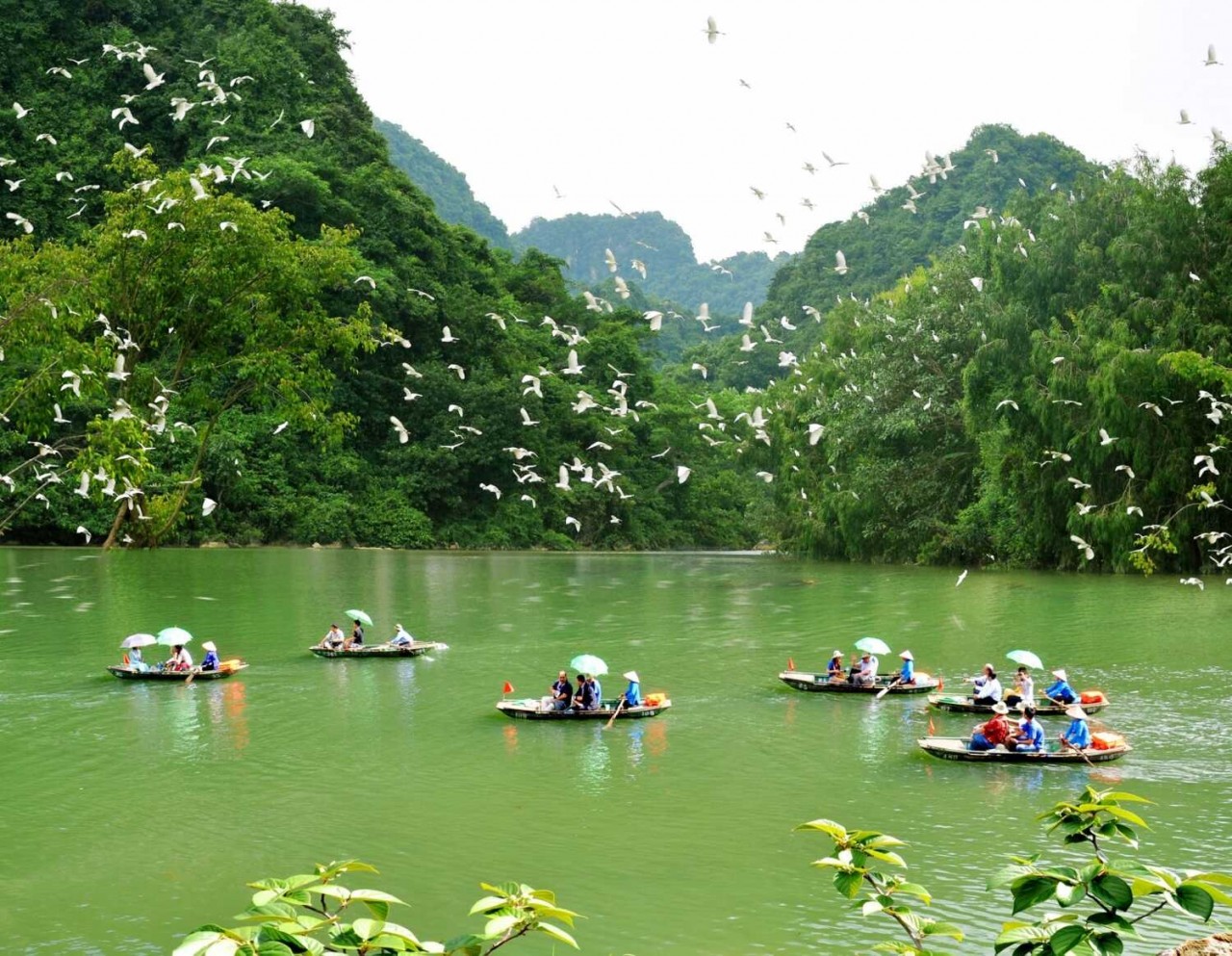 If you prefer a Ninh Binh sightseeing tour over a spiritual venture, this itinerary would be suitable for you. It emphasizes attractions that bring travelers closer to nature. The highlight is Thung Nham National Park, where you can enjoy a sampan boat ride and observe unique bird species.
Click to see the price and detailed schedule
Above are some suggestions for your private tour from Hanoi to Ninh Binh. If you need further advice or additional information, please contact us. Aloha Vietnam Travel is proud to be a leading provider of private tour packages in Ninh Binh.
You might read: Ninh Binh Photography Tour: Discover the Top Check-in Spots and Instagram-worthy Locations
You might read: Ninh Binh Tour for Couples: A Romantic Getaway
You might read: The Best Ninh Binh Day Tours for Families with Kids

Other Articles