Halong Bay Cruise for Couples: Romantic Activities in Halong Bay 2023
03/09/2023
Halong Bay in Vietnam is an unmissable destination that offers not only breathtaking natural beauty but also an ideal romantic getaway for couples. Many have enjoyed unforgettable moments on Halong Bay cruises. The Bay atmosphere creates an ideal place for couples to unwind, connect, and cherish each other's company. Therefore, many couples vote it an ideal spot for proposals, honeymoons, and anniversaries. However, when it comes to selecting the perfect cruise for couples, numerous options available might confuse you. Don't worry. This article provides the best Halong Bay cruise for couples and suggestions for romantic activities.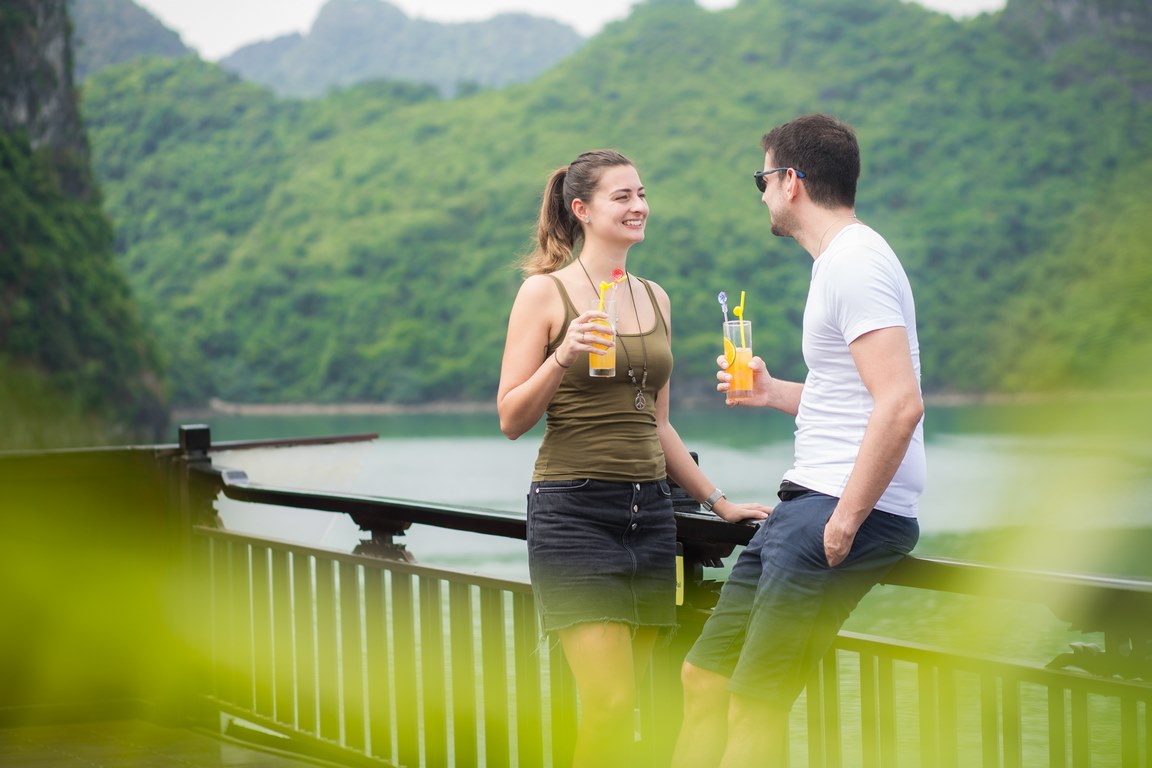 Top 8 activities for couples in Halong Bay Cruise
What can you do in Halong Bay in one day or in 2 days 1 night?
Halong Bay Cruise offers a range of romantic activities. Here are some top activities for couples to make the most of their Halong Bay experience.
1. A cabin with a private balcony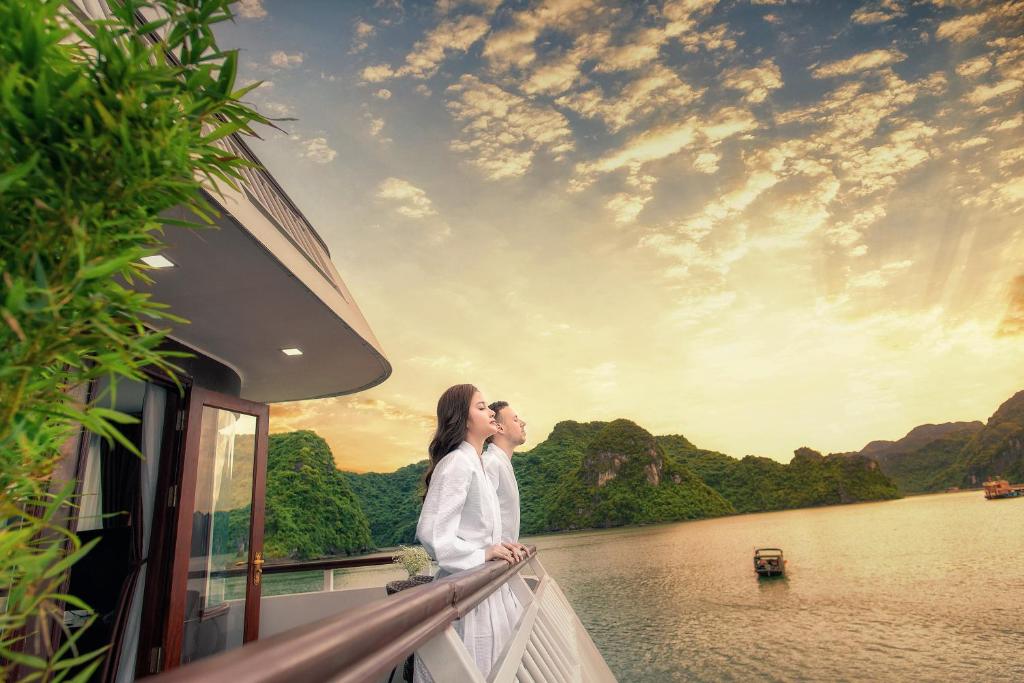 Couples always prefer a private space, you should take this into consideration when choosing a cruise. Start your romantic journey by booking a cabin with a private balcony. Imagine waking up to stunning views of the bay, sipping morning coffee together, and stargazing at night from the comfort of your own space. It's the perfect way to connect with your partner while immersed in the bay's beauty.
2. Kayaking on the ocean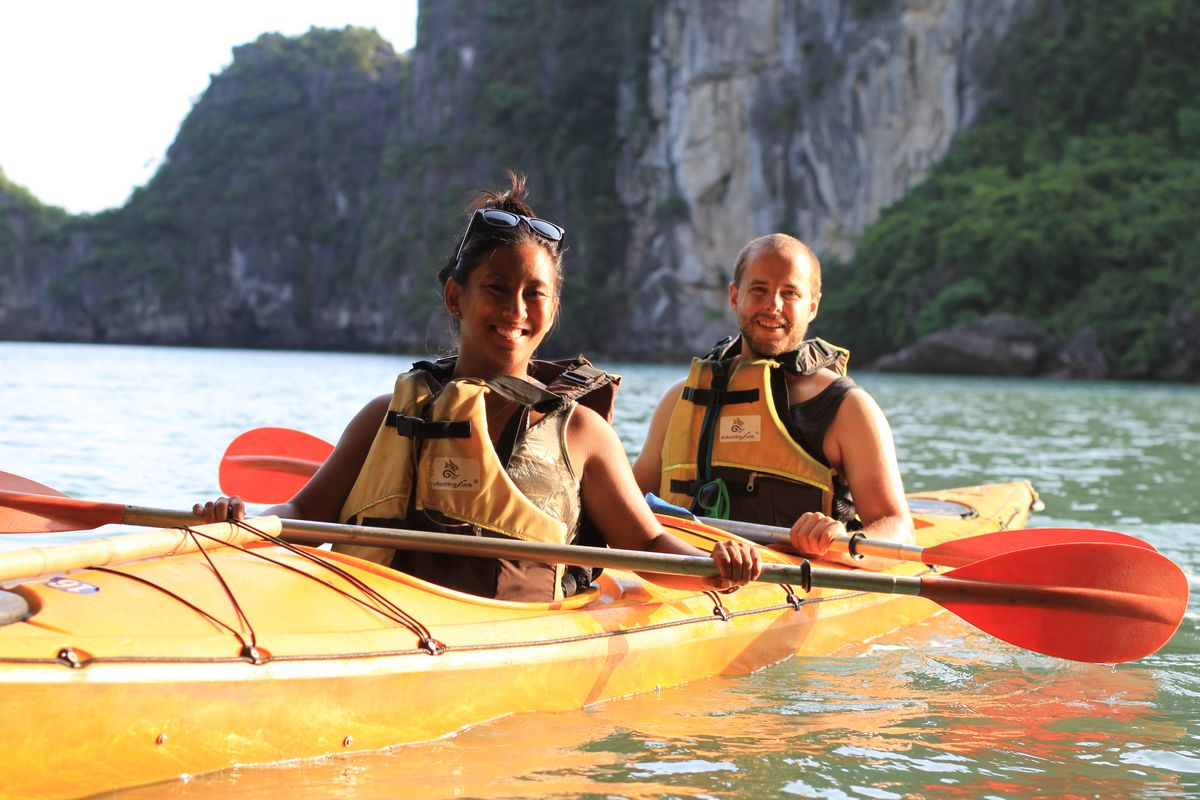 Share an adventure on the emerald waters of Halong Bay by embarking on a kayaking excursion. Paddle side by side, explore hidden caves and navigate through enchanting lagoons. It's a bonding experience that allows you to connect with nature while bonding with your partner.
3. Enjoy the sunset on the sundeck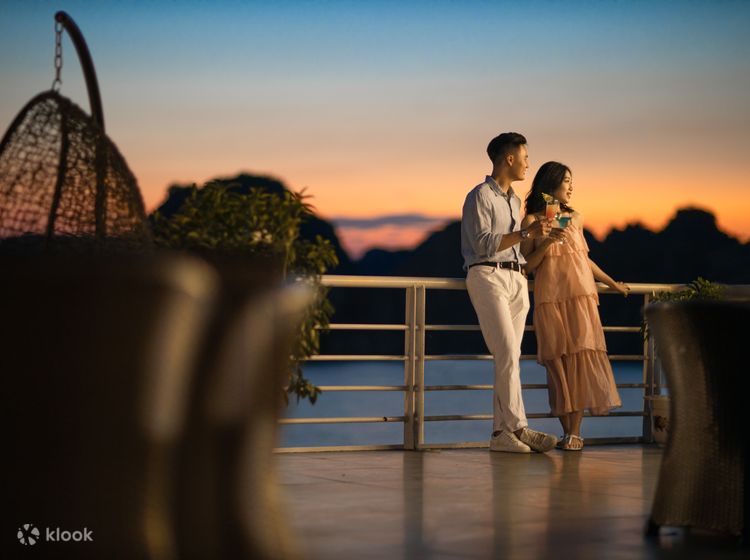 As the day draws to a close, head to the sundeck of your cruise ship to witness one of Halong Bay's most magical moments – the sunset. Drinking a cocktail, and watching as the sun dips below the horizon is one of the most romantic and unforgettable moments.
4. Explore the cave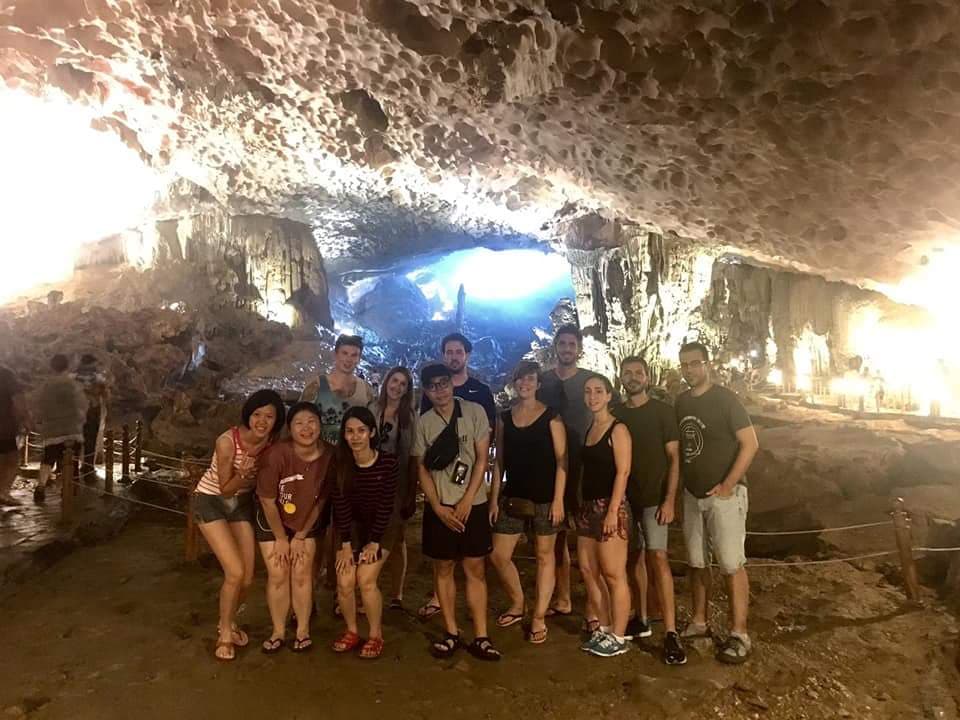 Halong Bay is known for its amazing caves, and exploring them together is a must-do activity for couples. Hand in hand, venture into the mysterious depths of caves like Sung Sot Cave (Surprise Cave) and marvel at the mesmerizing rock formations within.
5. Spa Treatments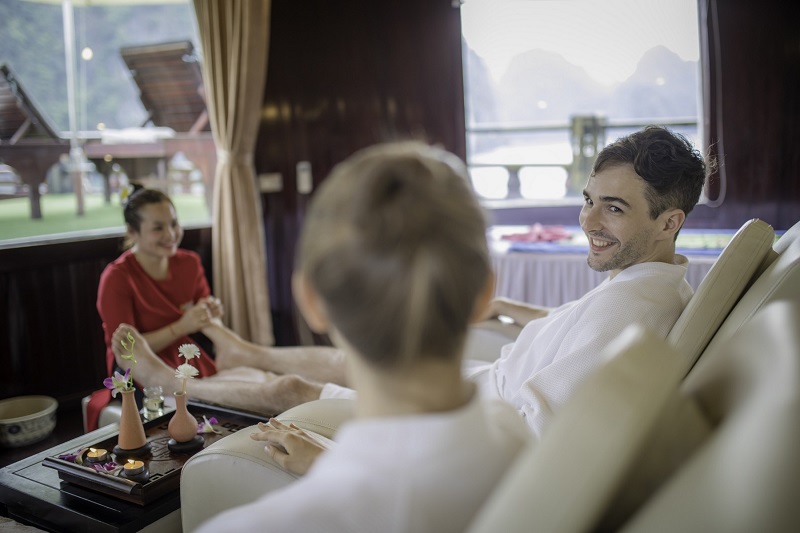 Consider indulging in couples' spa treatments to unwind and relax together. Overnight cruises often offer spa packages with a voucher for their on-cruise guests. After participating in outdoor activities such as swimming in the ocean, mountain climbing, kayaking or cycling in the fishing village, a spa treatment can help you and your lover recover the energy.
6. Squid Fishing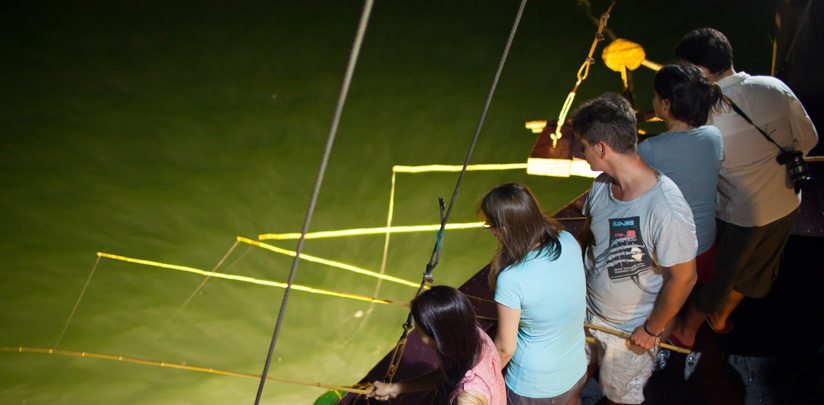 Quid fishing is a fun activity. After dinner, you can join a squid fishing expedition under the starry night sky. It's a memorable experience for couples to bond and try your luck at catching squid.
7. Island Climbing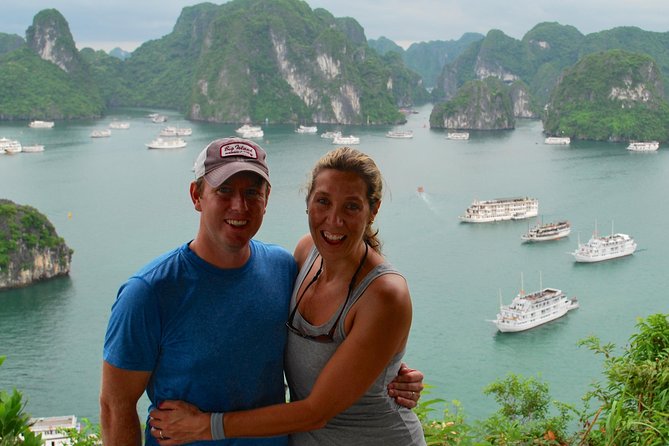 There are impressive limestone karsts. Consider kayaking or taking a boat to the base of these karsts and then climbing them together for breathtaking panoramic views of the bay. Titop Island can be a great place for a panoramic view.
8. Fishing Village Visit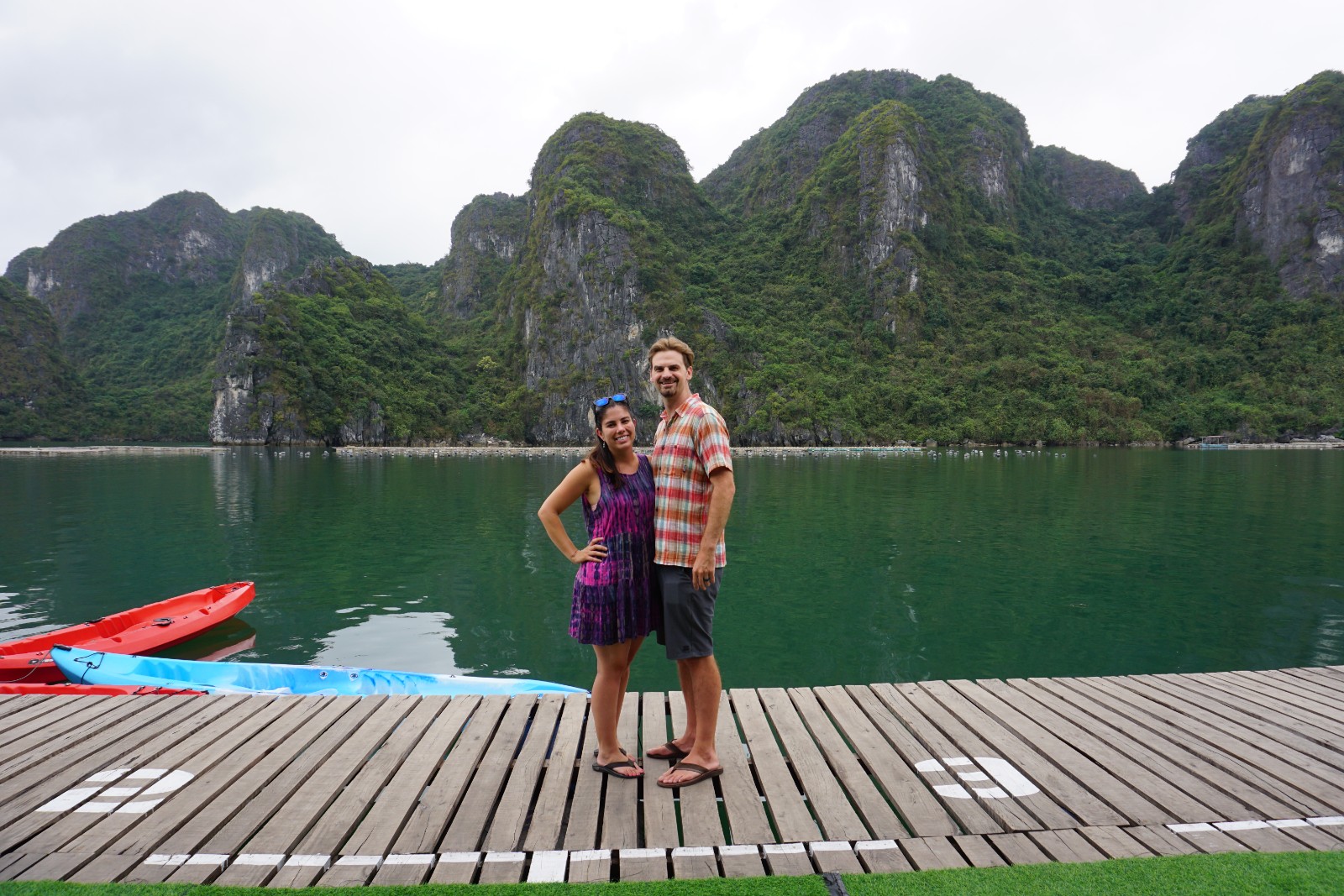 Explore the local fishing villages of Halong Bay to learn about the local way of life. You can visit floating houses, interact with fishermen, and even try your hand at fishing. It's a cultural experience that allows couples to connect with the local community.
Prepare for the special event in Halong Bay Cruise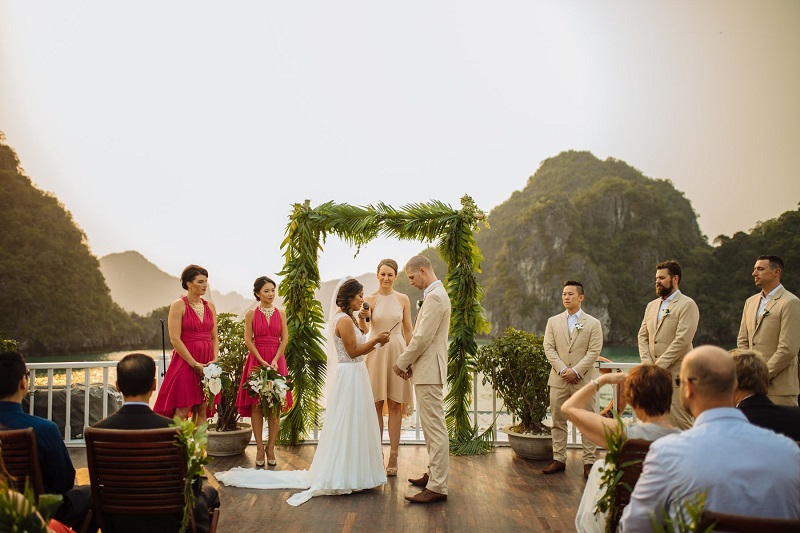 If you looking for a budget-friendly option, you can book a normal cabin/itinerary and add the information, like " This trip is for my honeymoon", You will be surprised because of the discount or special gift such as honeymoon decoration in rooms without paying any extra fees.
Besides, many cruises in Halong Bay offer packages tailored to weddings, honeymoons, and anniversaries. Once you've chosen your cruise, communicate your special occasion with the cruise provider. They can assist in making arrangements and ensuring everything runs smoothly on your big day. Look for one that aligns with your preferences and budget. Then, discuss your wedding theme and decoration preferences with the cruise team. They can arrange for flowers, candles, and other decorative elements to match your vision. Don't forget to ask for a photographer/videographer to capture the special moments of your important day.
Top 3 Halong Bay day cruises for couples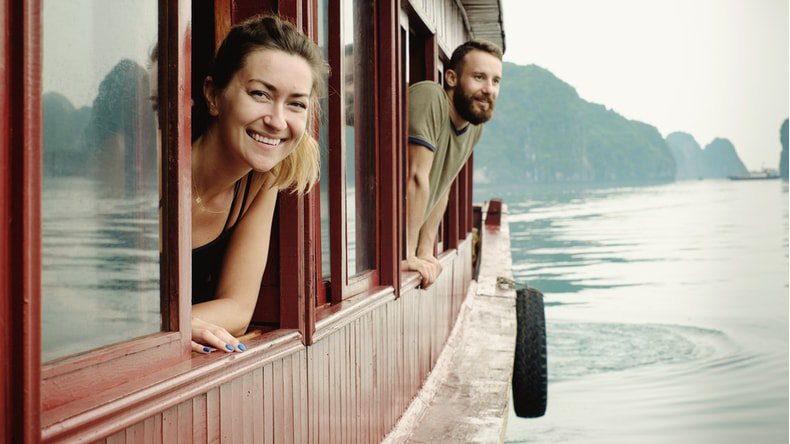 Halong Bay

Cozy Cruise

Halong Bay

Cong Cruise

Halong Bay Queen Cruise
Top 3 Halong Bay overnight cruises for couples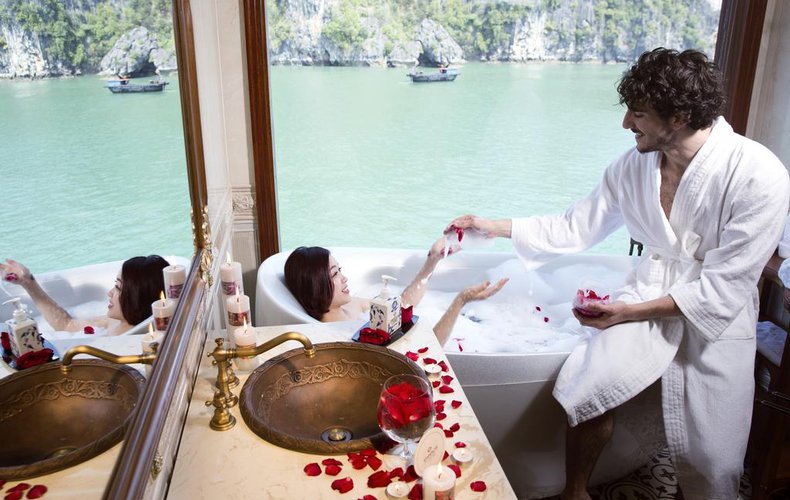 Halong Bay Paradise Elegance

Halong Bay Sapphire Cruise

Halong Bay Aqua of the Sea Cruise
Halong Bay Cruise with Transfer from Hanoi
See our best offer
Halong Bay cruise tips and recommendations for couples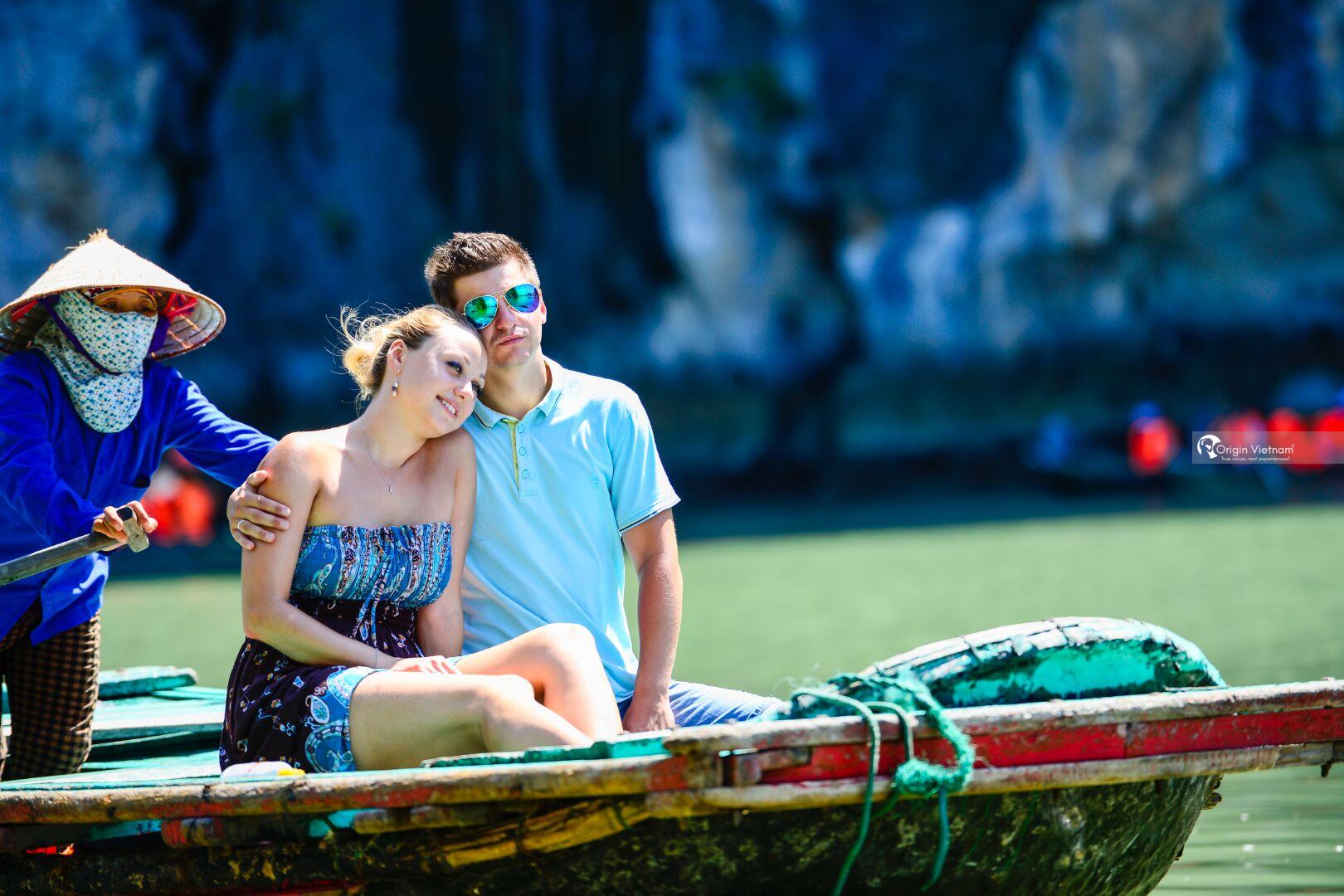 Planning a couples cruise can be an exciting and romantic experience. Here are some tips and recommendations to ensure you make the most of your journey:
Book early: Cruise cabins can fill up quickly, especially during peak seasons. Book your cruise well in advance to secure your preferred dates and accommodations. You can also get the best Halong Bay cruise deals for early birds.
Inform cruise staff of your event: If you're celebrating a special event like a honeymoon or anniversary, inform the cruise staff in advance. They can arrange for surprises, special meals, or even a private celebration.
Budget Wisely: Cruises often include meals, transportation from Hanoi and entrance fees for all attractions. But be prepared for additional costs like drinks and tips for staff.
Make Time for Relaxation: Don't over-schedule your days. Cruise offers many activities, you can choose to join in or stay on the cruise. Spending quality time together is better than covering all activities with other tourists.
Capture the Moments: Bring a camera or smartphone to capture the beautiful scenery, romantic moments, and memories you'll create together. Crews on cruises are always willing to help you, just ask them.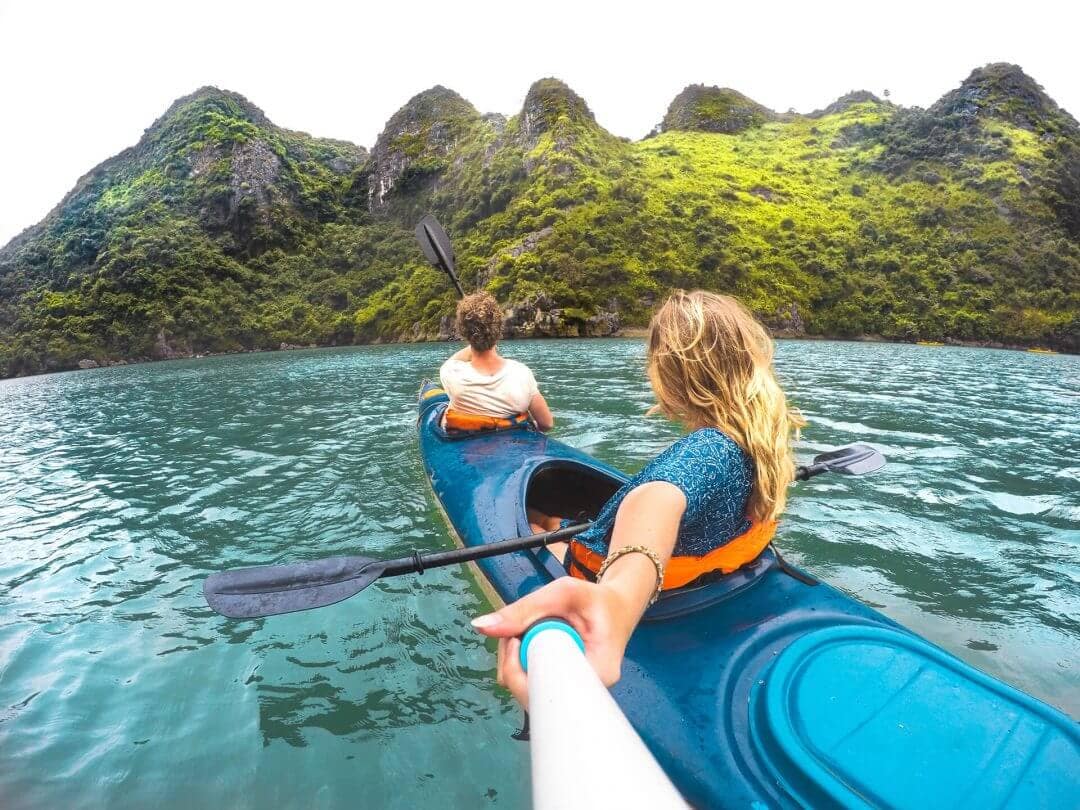 In conclusion, Halong Bay is a romantic paradise that beckons couples with its natural charm and endless opportunities for shared experiences. Whether you're looking for a dreamy escape, a special moment to celebrate, or simply a chance to connect in a spectacular setting, Halong Bay promises to deliver an unforgettable journey for every couple.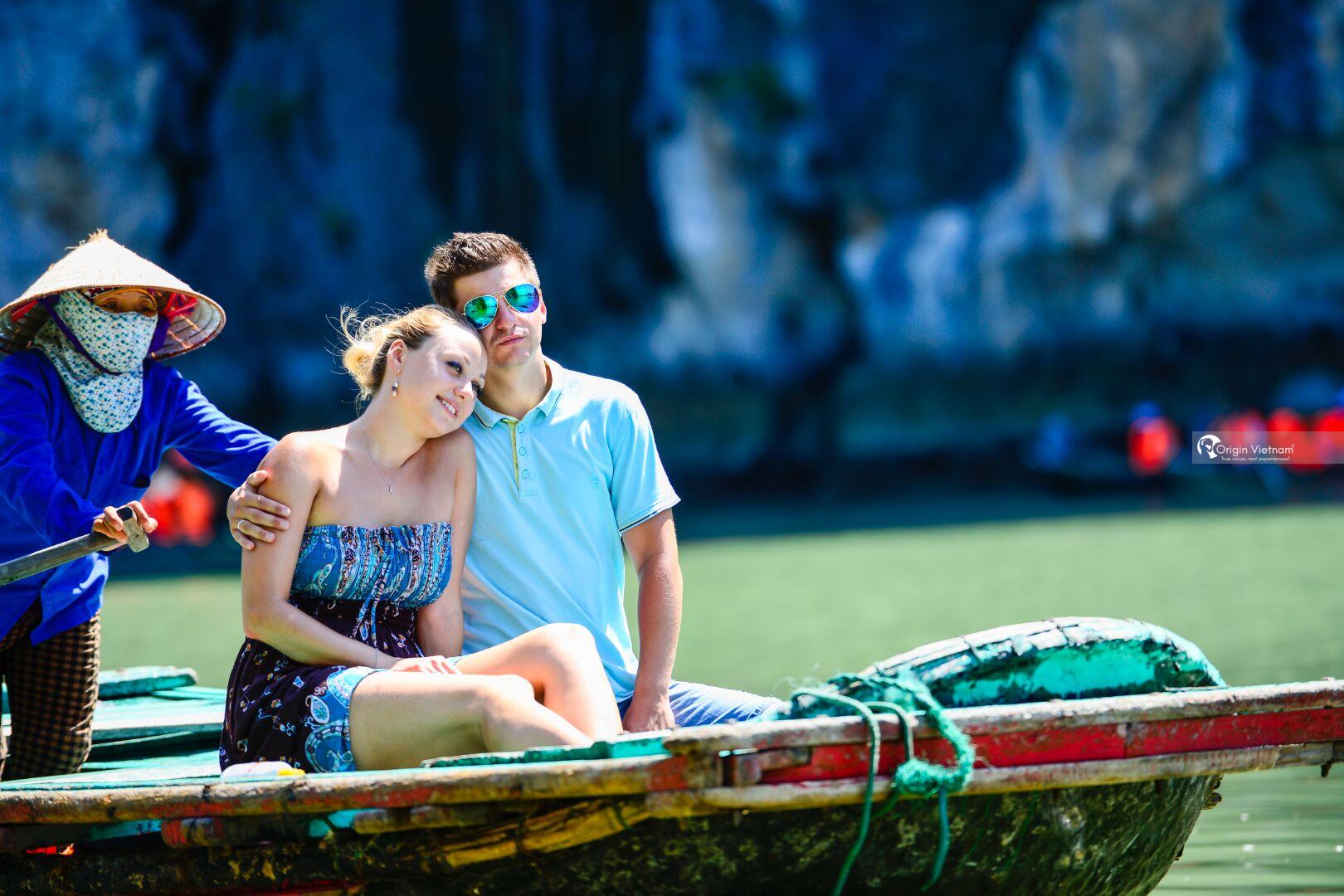 Find other destinations for couples:
Other Articles