Hoa Lu Ancient Capital - A Must-Visit Places in Ninh Binh: Detailed Guide and Itinerary
16/09/2023
Discover why Hoa Lu Ancient Capital is a must-visit destination in Ninh Binh. Explore its rich history, attractions, and travel tips in a detailed itinerary. Plan your trip to Hoa Lu Temple Ninh Binh more easily with this travel guide.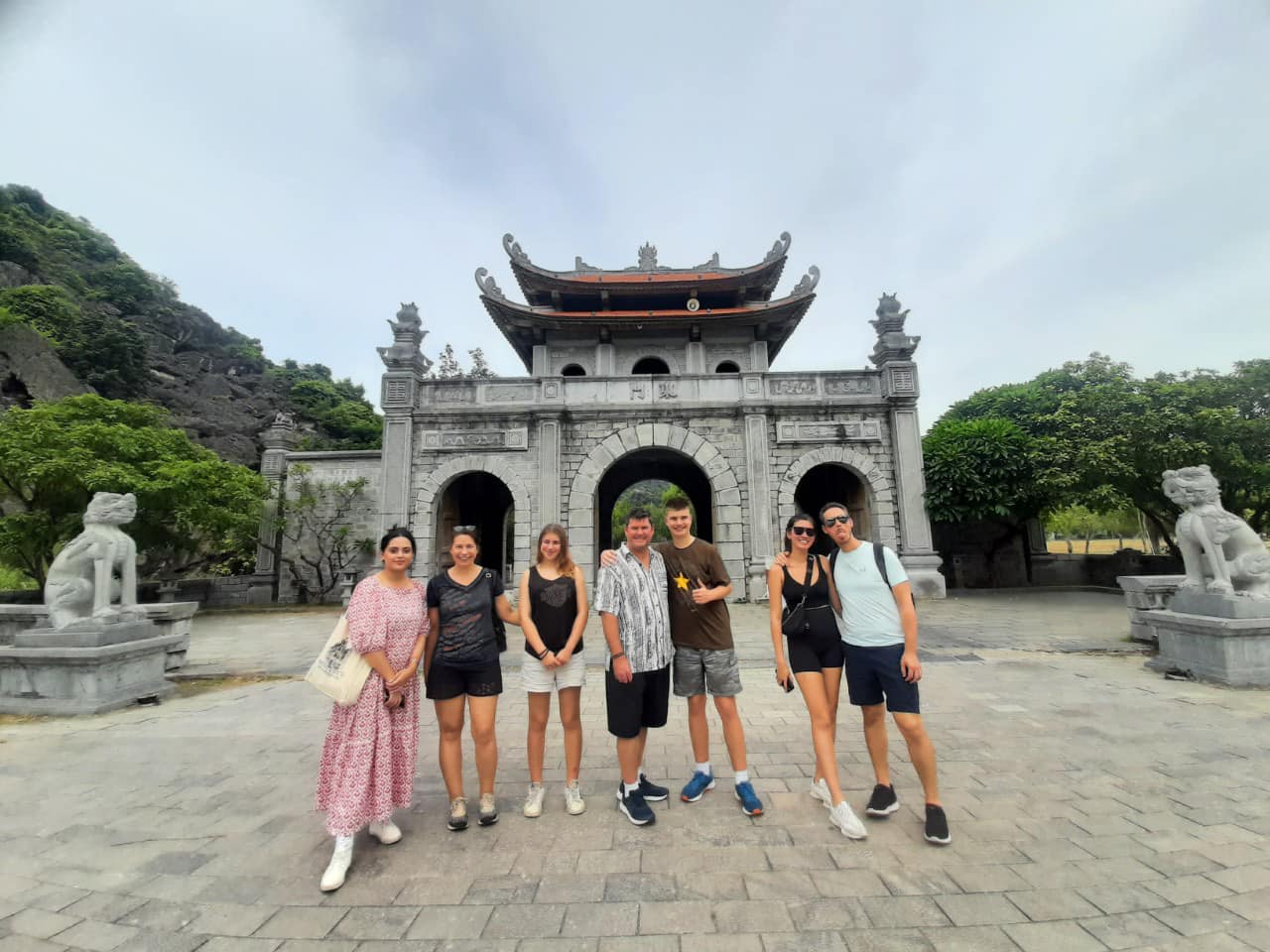 Overview Hoa Lu Ancient City
Hoa Lu ancient capital is a top attraction in Ninh Binh. This tourist area is an important National Heritage Complex in Vietnam and is also one of the four core regions of the Trang An World Heritage Complex recognized by UNESCO. The historical relic of Hoa Lu today covers a planned area of 13.87 square kilometres in Ninh Binh.
Visiting Hoa Lu, tourists are engaged in the Hoa Lu ancient capital history. Hoa lu Hoa Lu ancient citadel is the first capital of Vietnam, related to the historical victories during the three dynasties of Vietnam: the Dinh, Pre-Le, and early Ly dynasties.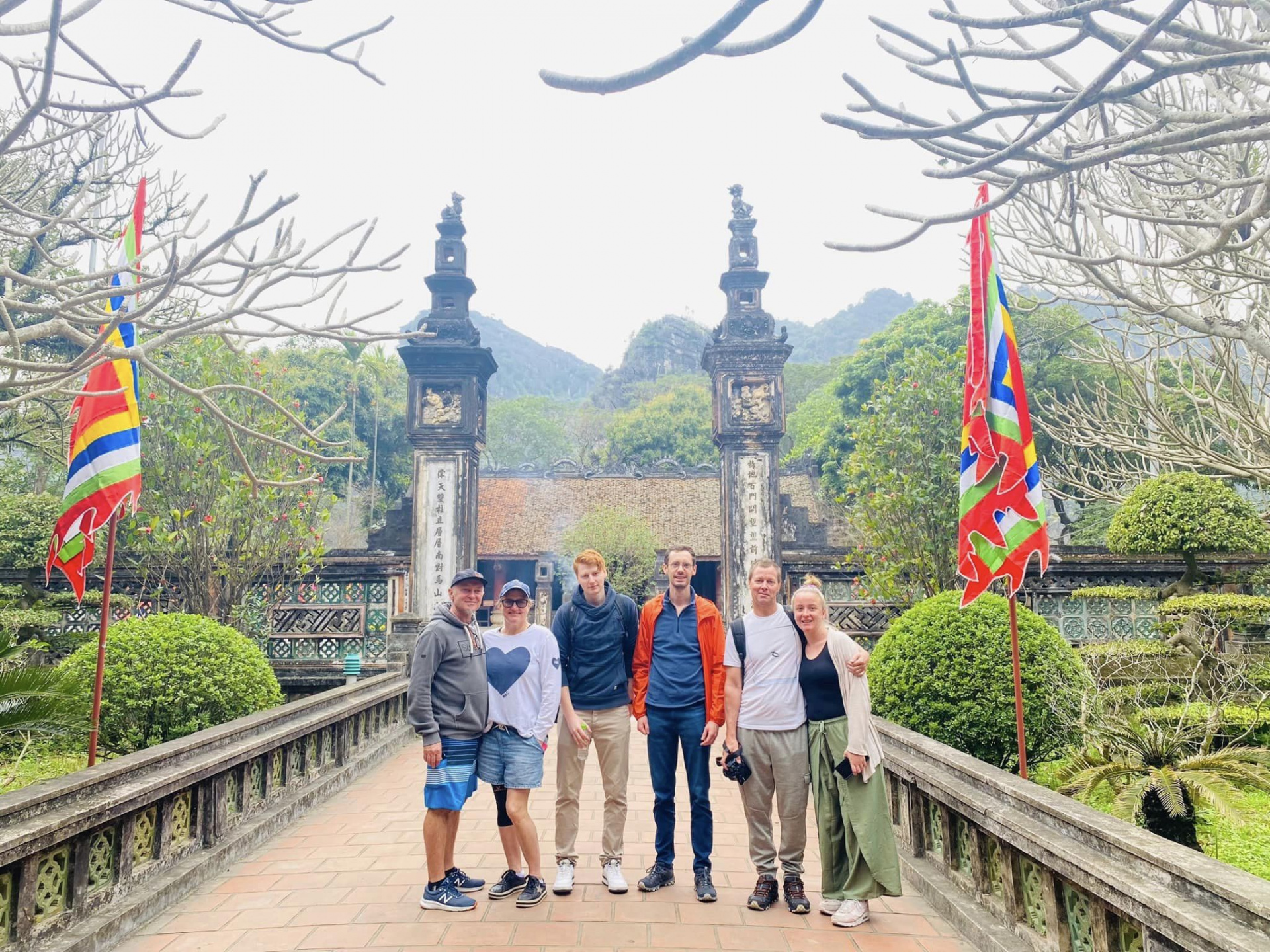 In 1010, King Ly Thai To moved the capital from Hoa Lu (Ninh Binh) to Thang Long (Hanoi), and Hoa Lu became the Ancient Capital. Although the next dynasties did not make Hoa Lu their capital anymore, they still conducted restoration and construction of various architectural structures here, such as temples, tombs, shrines, pagodas, and palaces. That's why Hoa Lu is a symbol of the cultural beauty of Ninh Binh Vietnam.
Hoa Lu Ancient Capital Map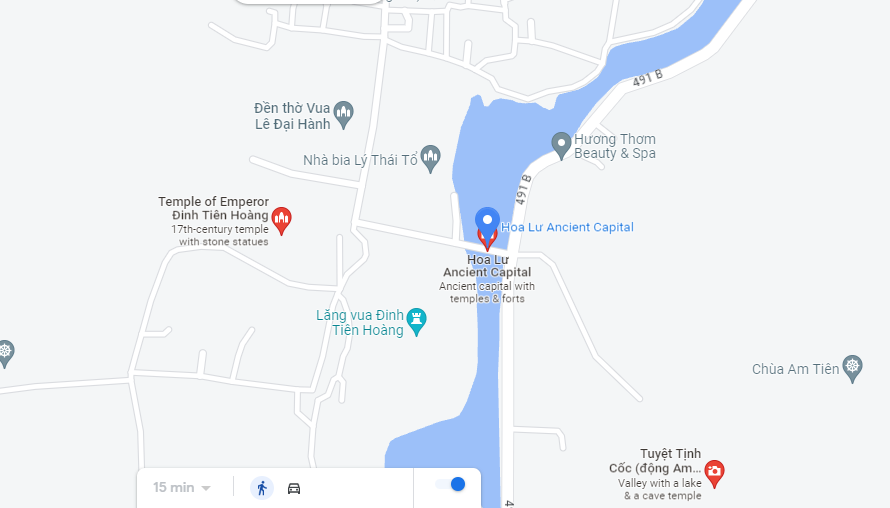 When is the best time to visit Hoa Lu?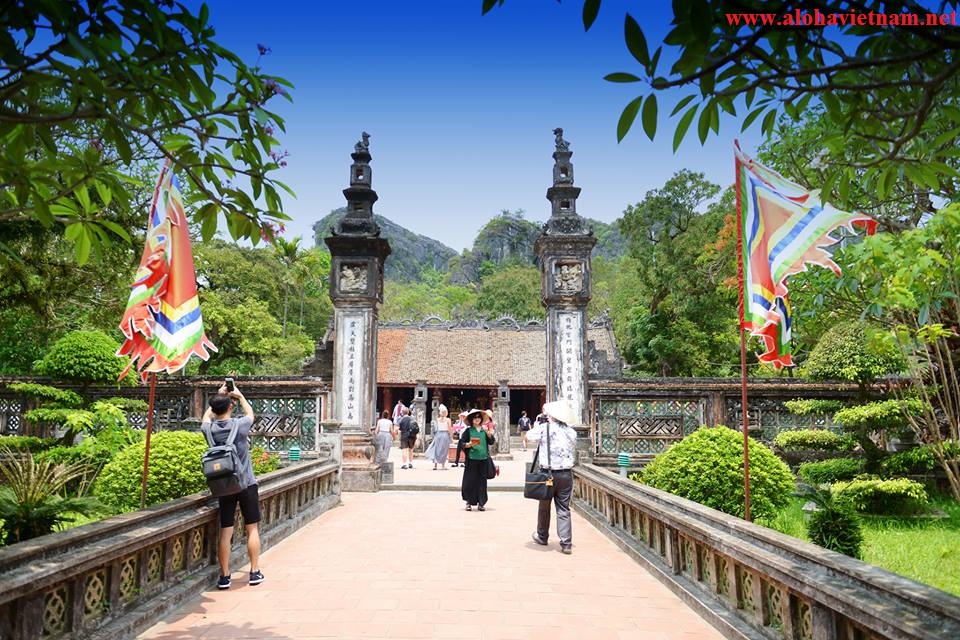 The ideal time to visit Hoa Lu is during the spring (February - April) and autumn (August - October) seasons. The weather during these times is pleasant and comfortable, making it convenient for sightseeing.
Early Spring: Vietnamese traditional festival time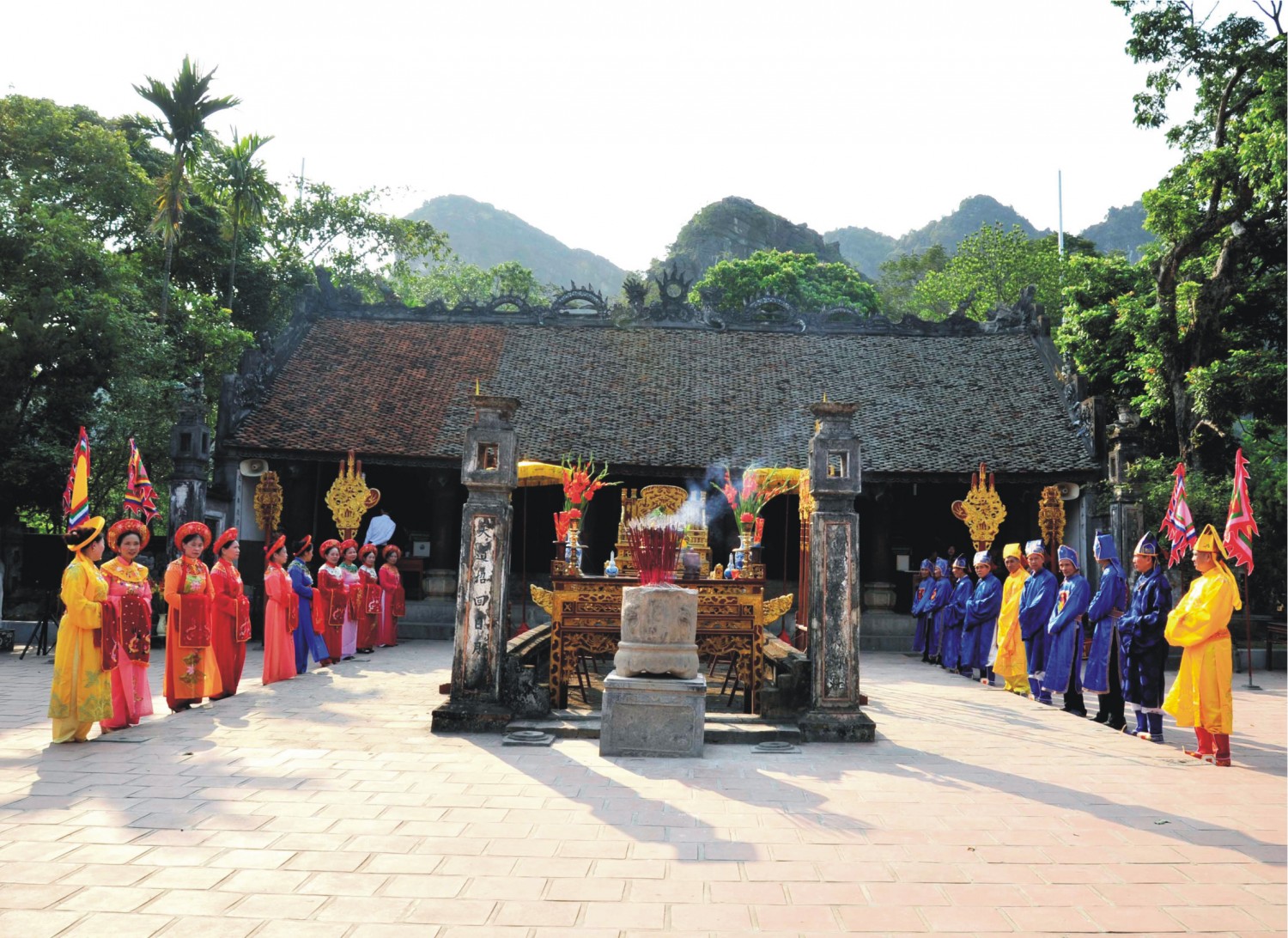 After the Lunar New Year (February to March- Lunar calendar), local people organize numerous unique traditional festivals that you shouldn't miss. Particularly noteworthy is the Truong Yen Festival, also known as the Co Lau Festival, one of the most famous traditional festivals of the ancient capital Hoa Lu, held annually from the 8th to the 10th day of the third lunar month.
May to July: Ninh Binh's Rice Harvest Season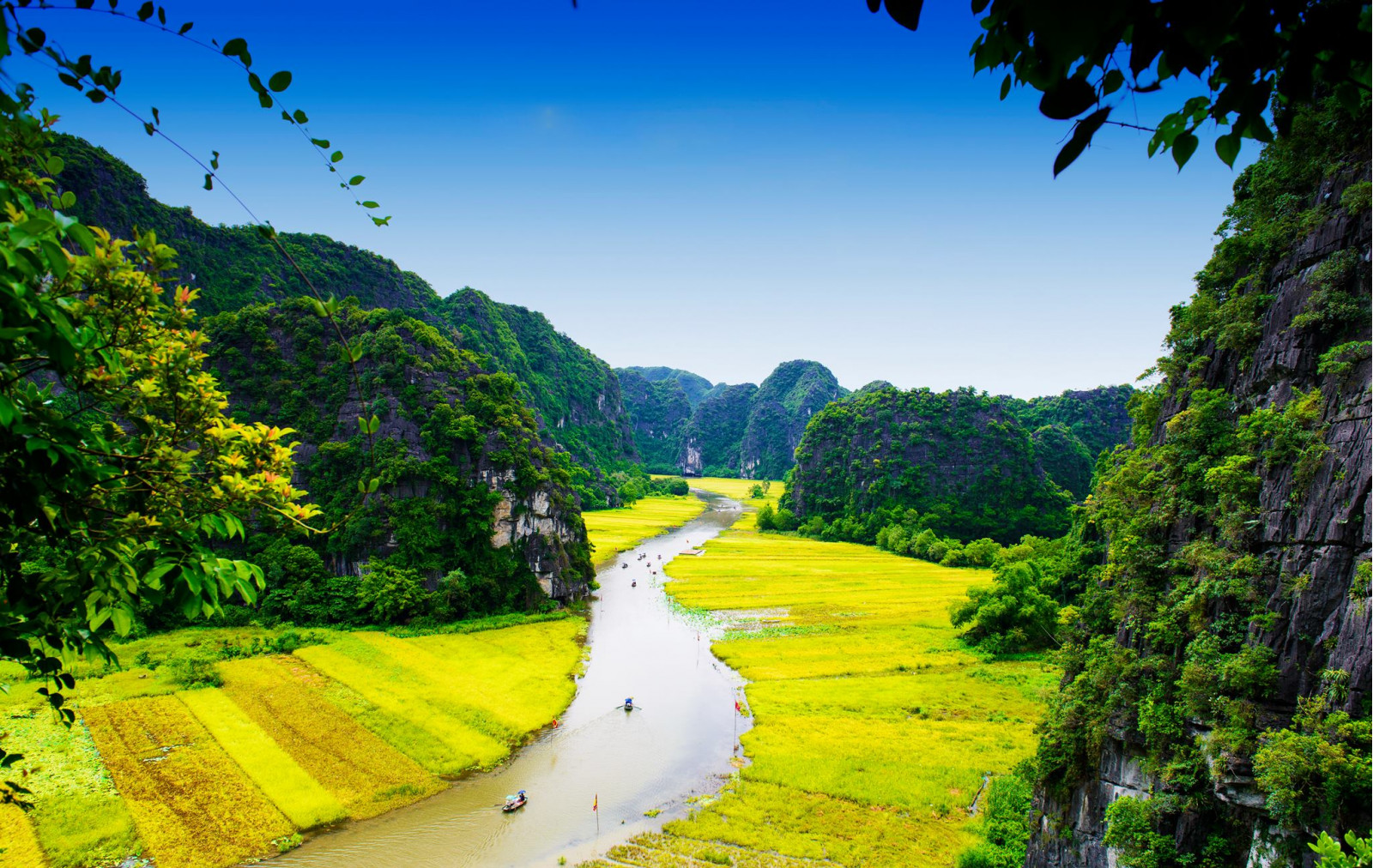 In late May in Ninh Binh, it's the rice harvest season. This is an opportunity to admire the stunning beauty of golden, ripe rice fields while combining visits to other attractions like Tam Coc and Hang Mua.
How to get to Hoa Lu Temple Ninh Binh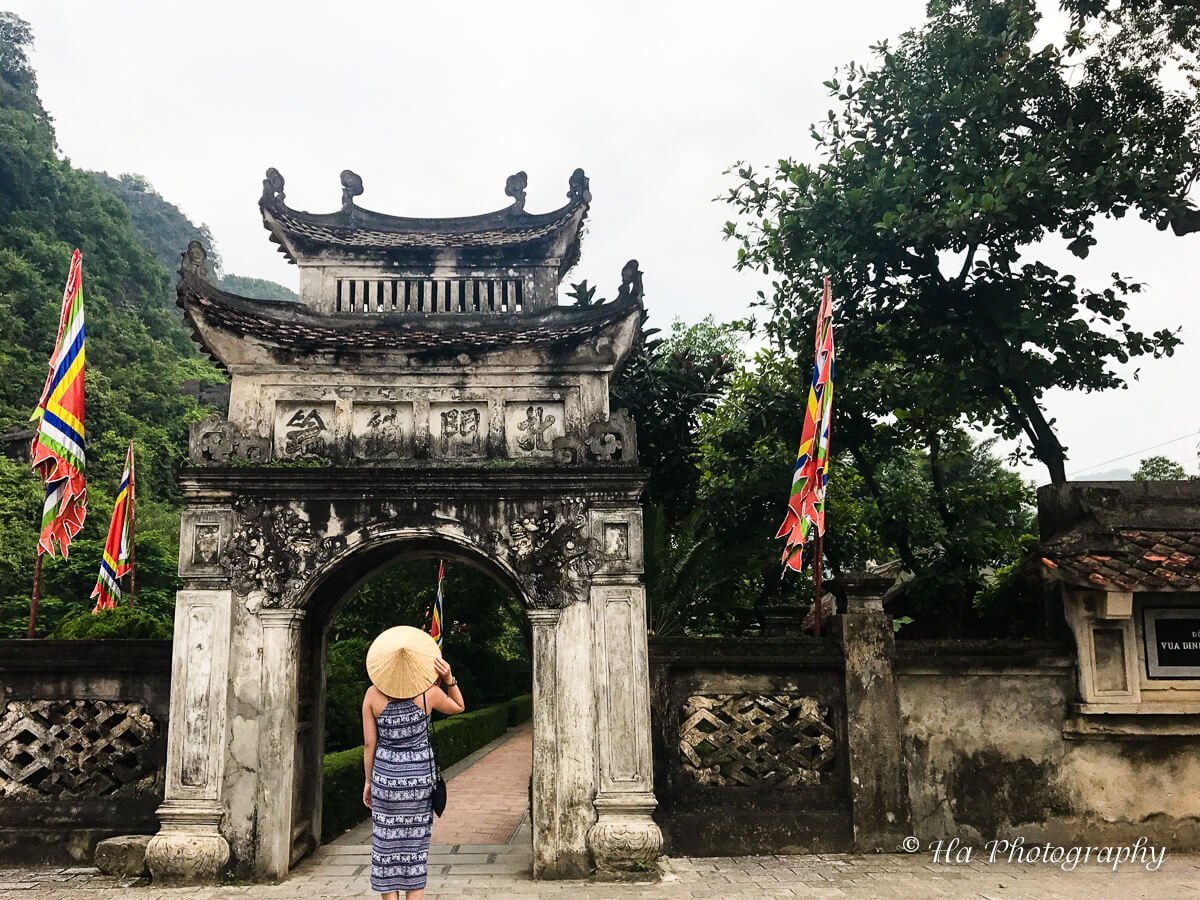 From Hanoi, you have several options to reach Hoa Lu:
Private Transfer: The most comfortable and convenient option is to arrange a private transfer service from the airport or your accommodation in Hanoi to Hoa Lu. It takes around 1.5-2 hours driving.
Bus: You can take a public bus from Hanoi to Ninh Binh. Buses depart from various stations in Hanoi and may take around 2.5 to 3 hours to reach Ninh Binh city. From there, you can hire a taxi or motorbike to reach Hoa Lu.
Train: Another option is to take a train from Hanoi to Ninh Binh. The train journey offers scenic views of the countryside and takes approximately 2-3 hours. Once you arrive at Ninh Binh Railway Station, you can take a taxi or a local bus to Hoa Lu.
Note: The journey from Ninh Binh city to Hoa Lu is relatively short, and the road signs are typically clear. You can also use Google Maps on your smartphone.
Halong To Ninh Binh: Best Ways To Transfer And Tips For Good Price Updated 2023
Hoa Lu Entrance Tickets and Opening Hours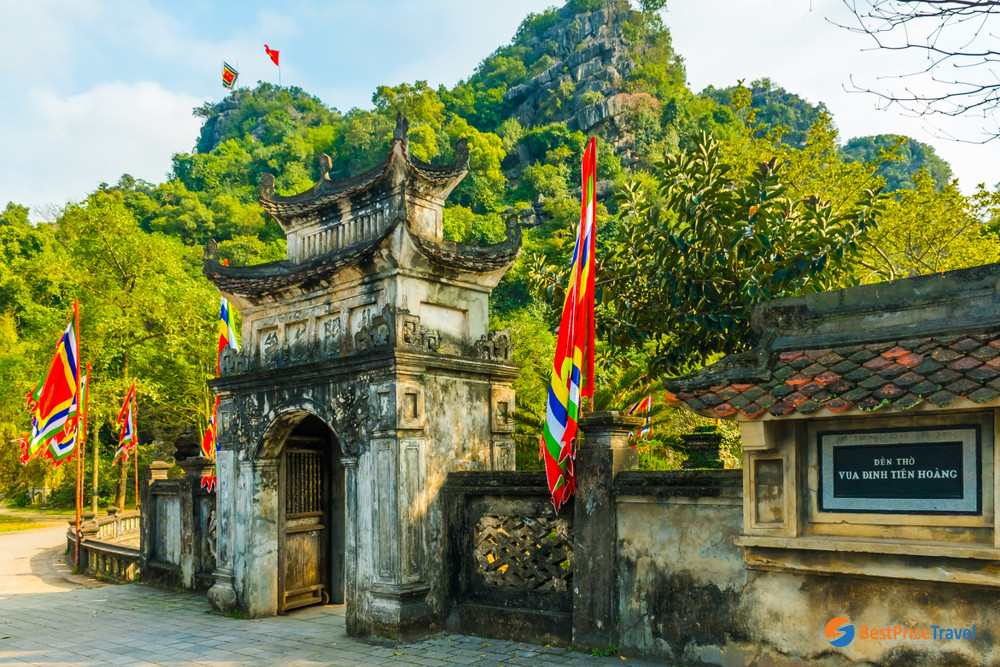 Hoa Lu Ancient Capital entrance fee is cheap compared to other places in Ninh Binh like Trang An, Tam Coc, Mua Cave, Bai Dinh Pagoda…
Hoa Lu Ancient Capital ticket: 20,000 VND/per person.
Opening hours: 7:00 AM - 5:00 PM.
Tourist Attractions in Hoa Lu
Temple of King Dinh Tien Hoang
Dinh Tien Hoang was the first emperor of Vietnam after the Northern domination period, and he chose Hoa Lu as the capital of the country. With its ancient architectural style carved with green stone and a vast courtyard, backed by the majestic Ma Yen Mountains, this historical space is sure to preserve the most meaningful experiences of your journey.
Temple of King Le Dai Hanh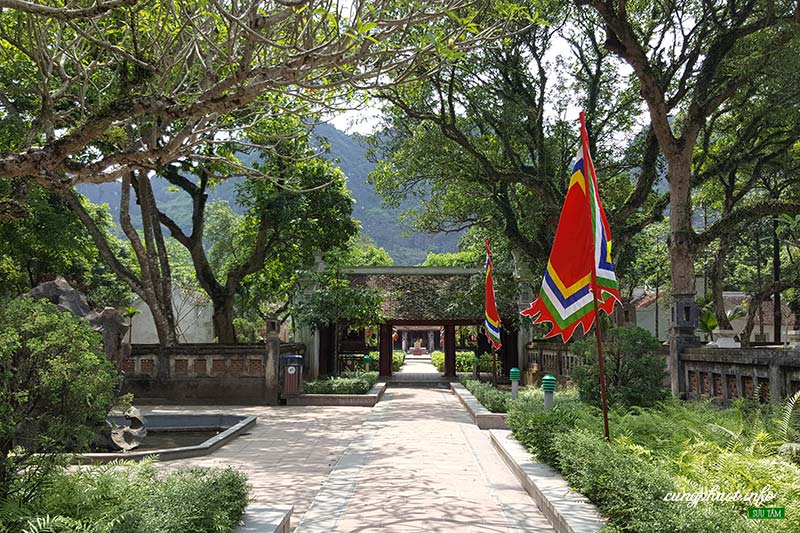 The Temple of King Le Dai Hanh is located next to the Dinh Tien Hoang Temple and faces the central square of Hoa Lu. Behind it lies a canal, which served to safeguard the safety of the ancient capital in the past. Although smaller in scale compared to the Temple of King Dinh Tien Hoang, this temple still captures the hearts of visitors with its peaceful and pleasant atmosphere.
Am Tien Cave-Tuyet Tinh Coc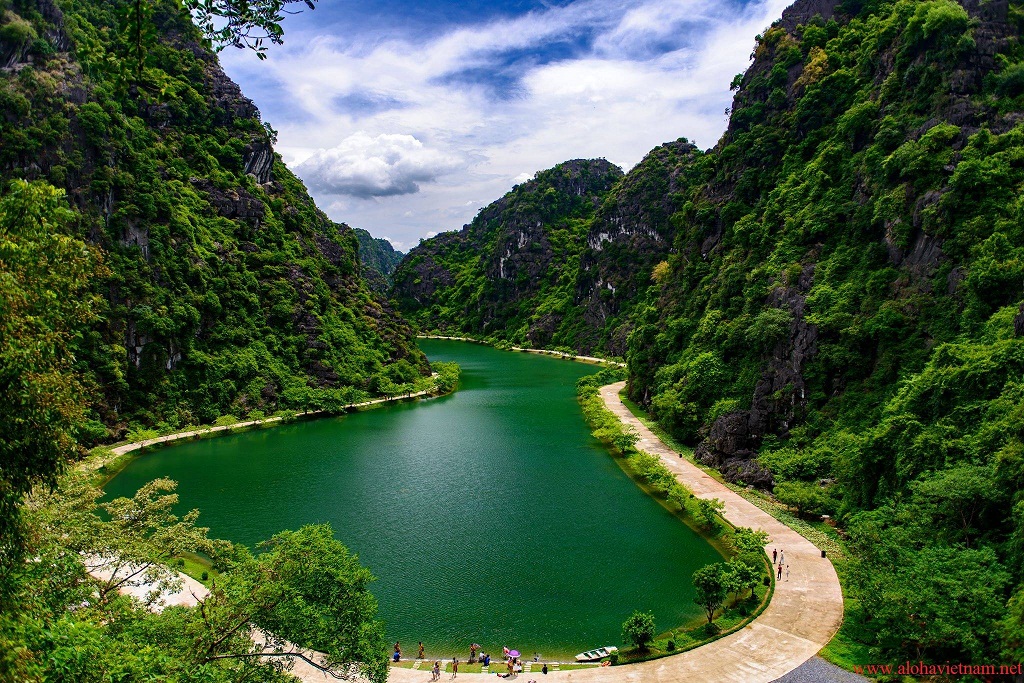 Tuyet Tinh Coc is a stunning viewpoint located nearby, just 200 meters from Hoa Lu Ancient gate. This place offers breathtaking panoramic views. The scenery here is indeed like something out of a fairy tale. It's a fantastic spot for taking photographs and enjoying the natural beauty of Hoa Lu.
A full guide for Am Tiem Cave Ninh Binh: A must-see spot near Hanoi
Special foods in Hoa Lu Ninh Binh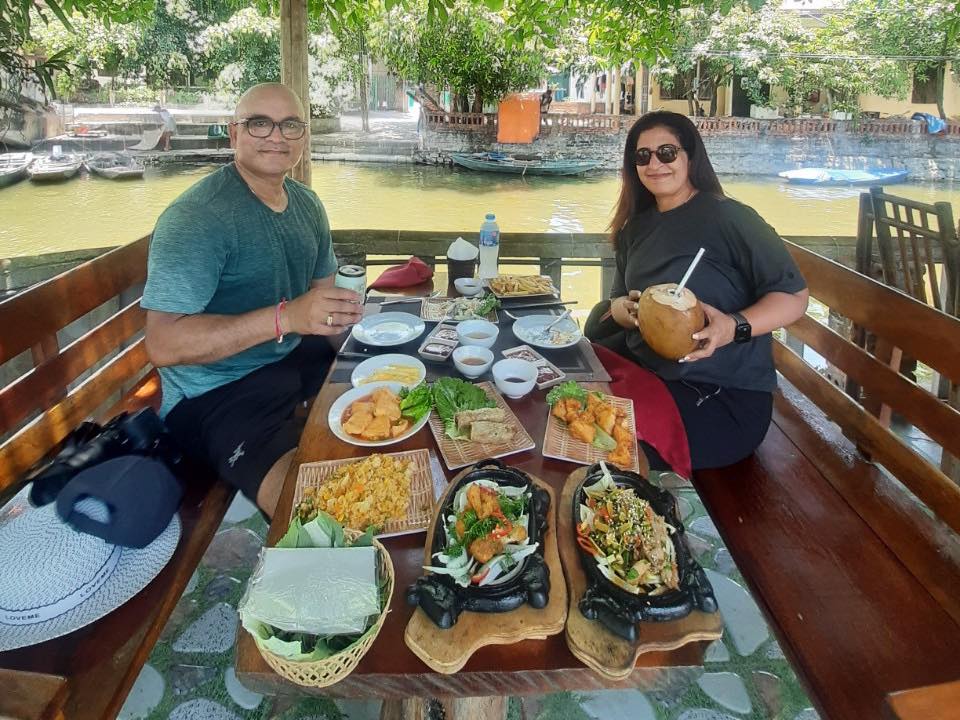 Hoa Lu crispy rice is a traditional dish of Ninh Binh. This special crispy rice dish is a favourite speciality of Hoa Lu, known for its crispy texture and unforgettable flavour.
Furthermore, Ninh Binh's mountain goat meat is one of the most famous local foods. The goat meat here is known for its firm texture, distinctive smell, and low-fat content. Additionally, the accompanying vegetables typically found in Ninh Binh add to the rich and distinctive flavours of the cuisine.
Guide for Ninh Binh's Local Cuisine: what and where for local food
1 day itinerary in Hoa Lu Ninh Binh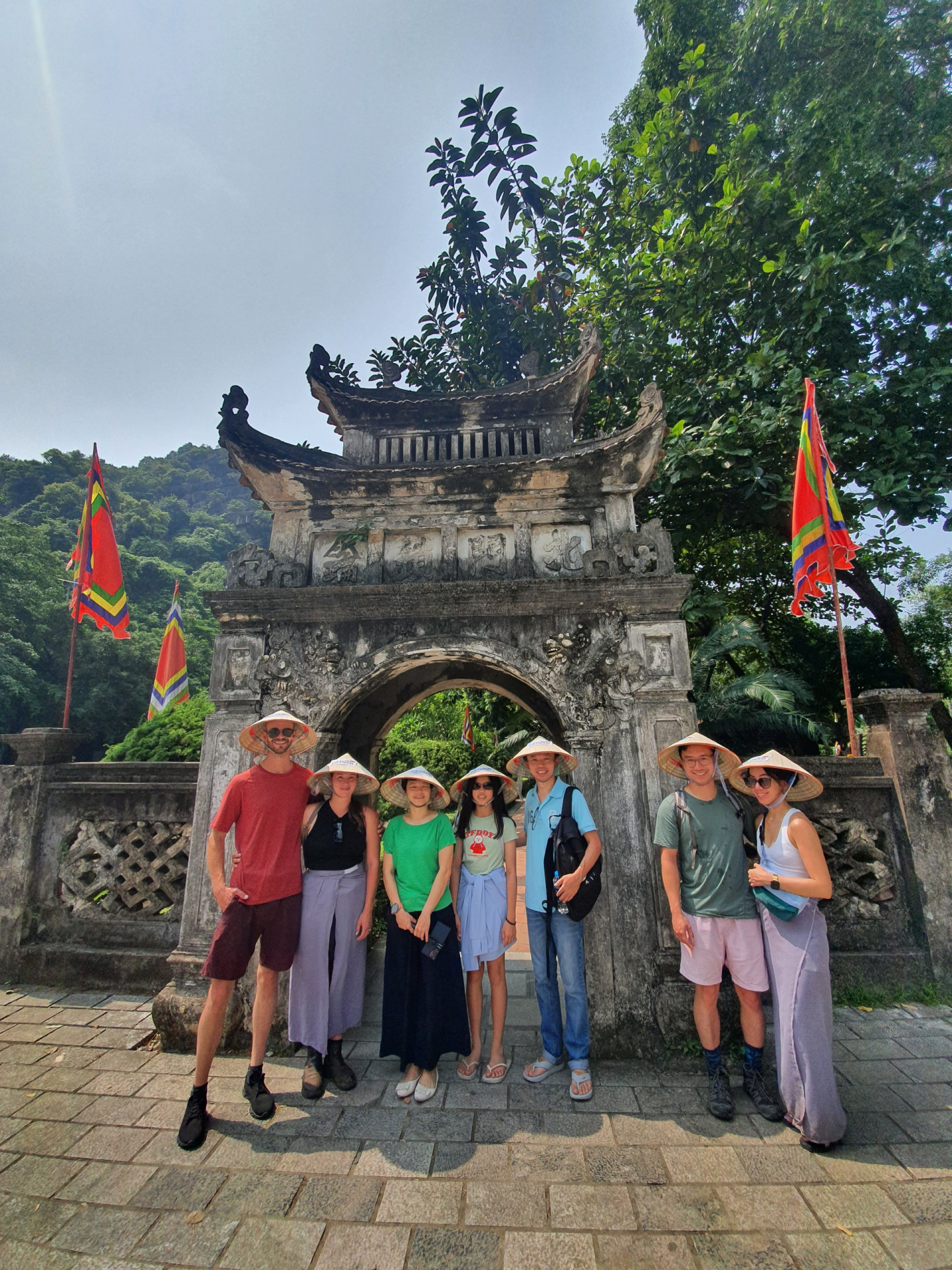 If you're planning to visit Hoa Lu ancient capital Ninh Binh for just one day, you can consider the following sightseeing itinerary:
2 days itinerary in Hoa Lu Ninh Binh
If you're preparing to visit Hoa Lu ancient capital Ninh Binh in 2 days, let's see our suggestion below:
Hoa Lu Accommodation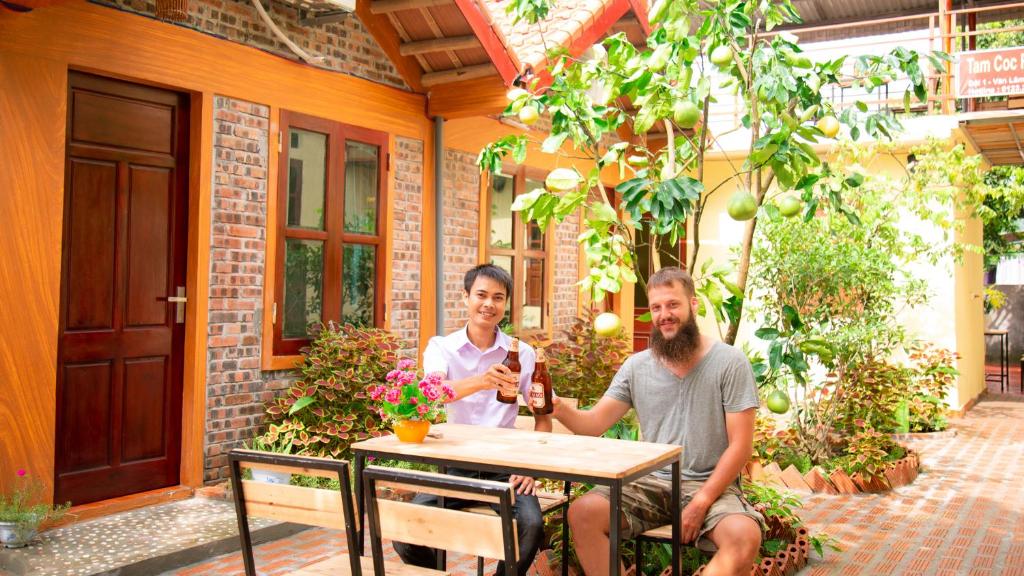 Hoa Lu has a selection of hotels, homestays, resorts and guesthouses, ranging from budget-friendly to more upscale options. However, tourists will prefer staying in the Tam Coc or Trang An area where you can live close to nature and enjoy the peaceful atmosphere and authentic experience.
Discover 10 Best Homestays in Ninh Binh with Stunning Views and Cheap Price
Things to keep in mind when visiting Hoa Lu
Hoa Lu Ancient Capital Dress Code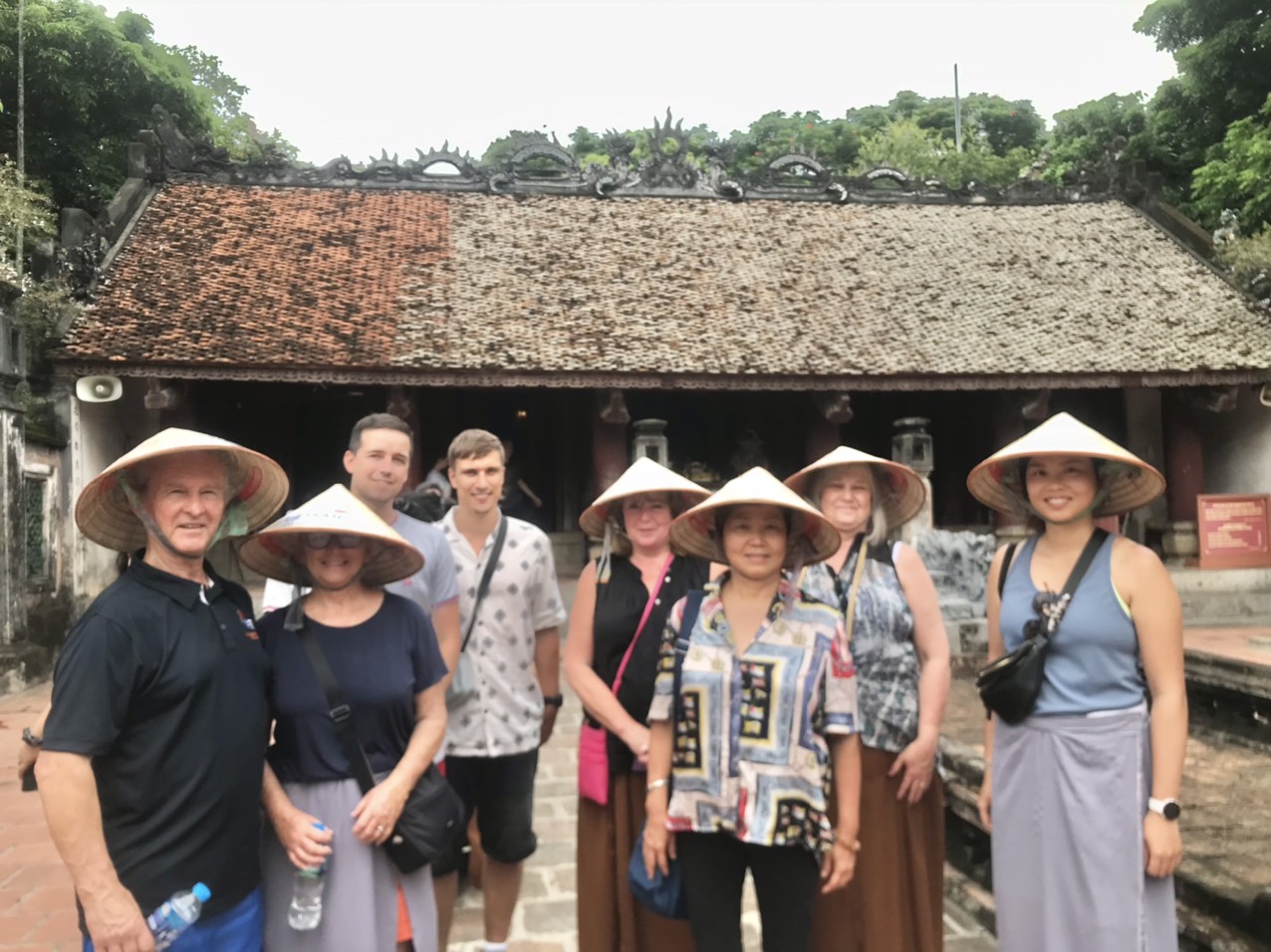 First of all, It is advisable to not wear shorts or overly revealing clothing. You should choose a modest and polite dress to show respect to the people worshipped inside. However, the temple provides free cover clothes for tourists with shorts so don't worry. If you don't want to wear long pants, select the cover which is in front of the ancient gate before you go inside the temple. Besides, It's advisable to wear sneakers or low-heeled shoes for convenience movement. In the summertime, bring a hat, cap, and sunscreen to protect your skin from the sun's rays.
Respect Site Regulations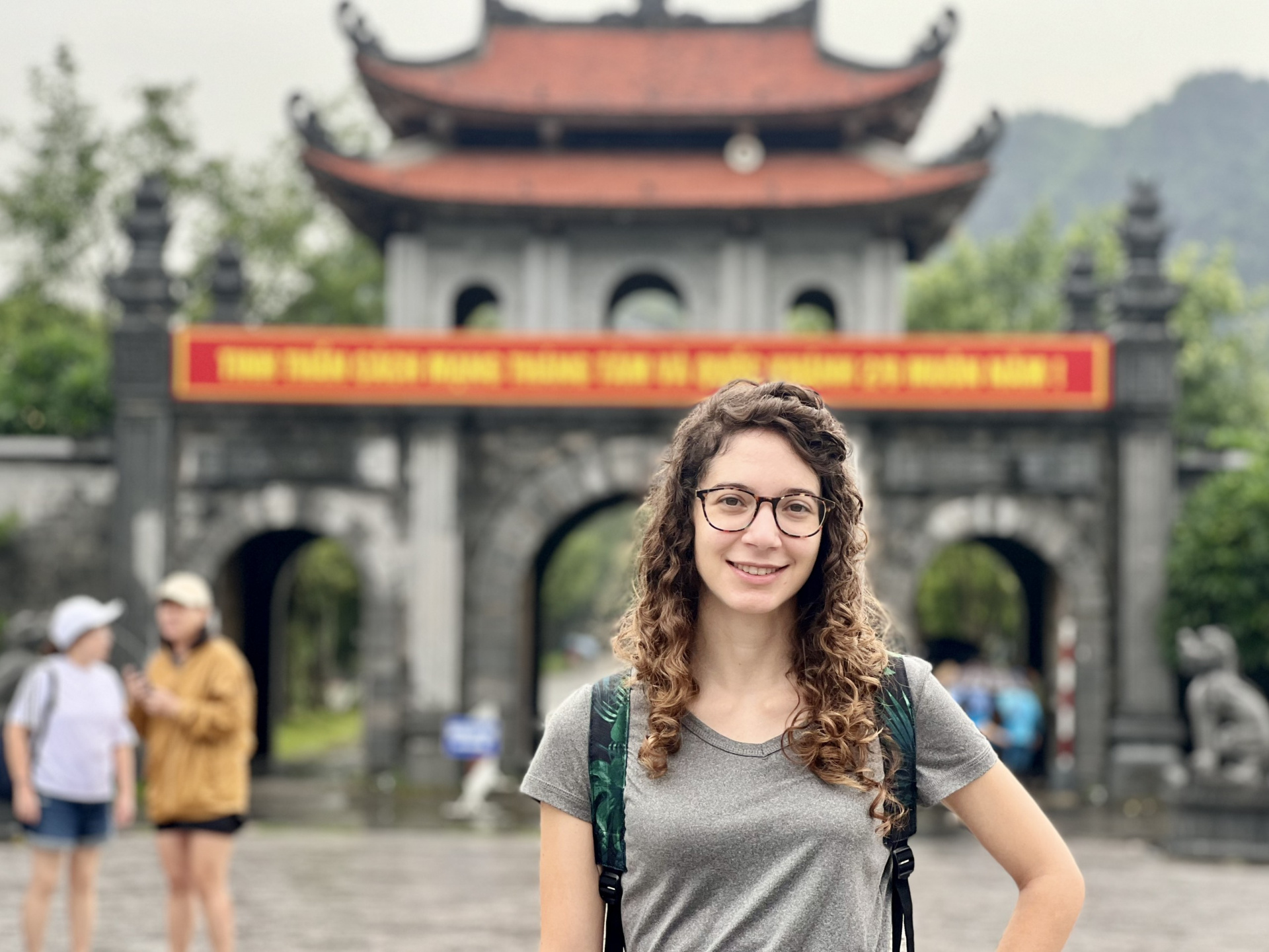 Hoa Lu Temple is a sacred place, do not touch or tamper with any historical relics, and dispose of trash properly. Also, remove hats and sunglasses, and do not take photos inside temple areas.
In conclusion, Hoa Lu Ancient Capital stands as a treasure of Vietnam's historical legacy, offering a fascinating journey through time. This UNESCO-recognized site boasts ancient temples, peaceful landscapes, and cultural values that have survived for centuries. To make the most of your visit, consider the ideal visiting time, transportation guide, top must-visit area and suitable etiquette.
See Hoa Lu Ancient Capital Reviews in TripAdvisors
Travel to Ninh Binh: The latest guide and schedule for 2023
How many days in Ninh Binh: Should I spend 1,2, or 3 days in Ninh Binh?
Other Articles