Ninh Binh Shopping Guide: Authentic Souvenirs and Bargaining Secrets
16/11/2023
What are the local gifts in Trang An–Ninh Binh, and where's the best and most affordable place to buy them? Ninh Binh is a countryside near Hanoi, Vietnam. It is known for its peaceful natural beauty, rich history and culture. It's also home to many unique foods and authentic souvenirs that visitors can take home as a special gift. This blog suggests the best things to buy in Ninh Binh and also shopping tips to get a better price.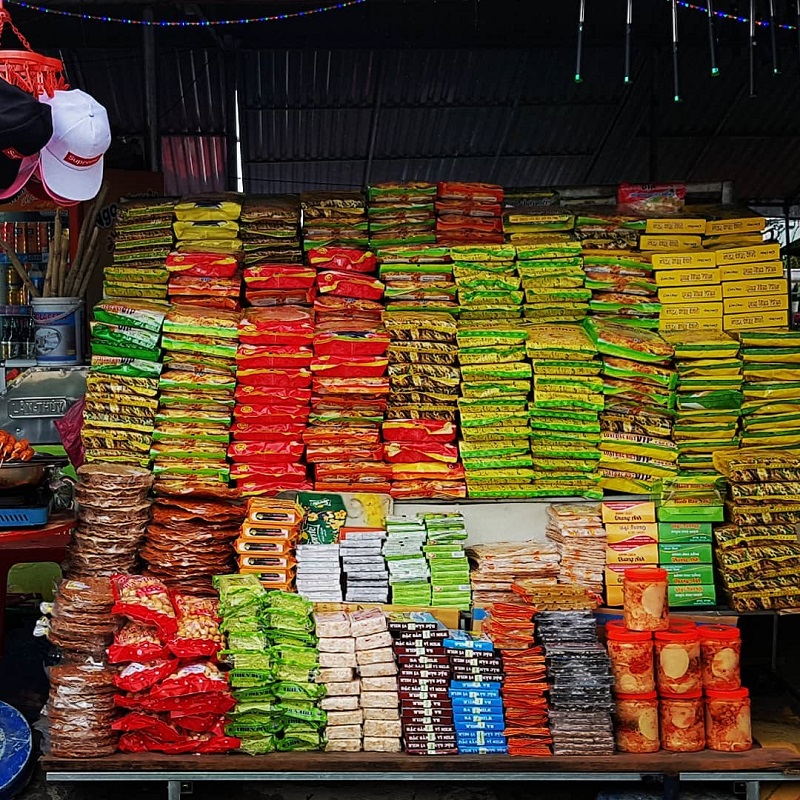 What to buy in Ninh Binh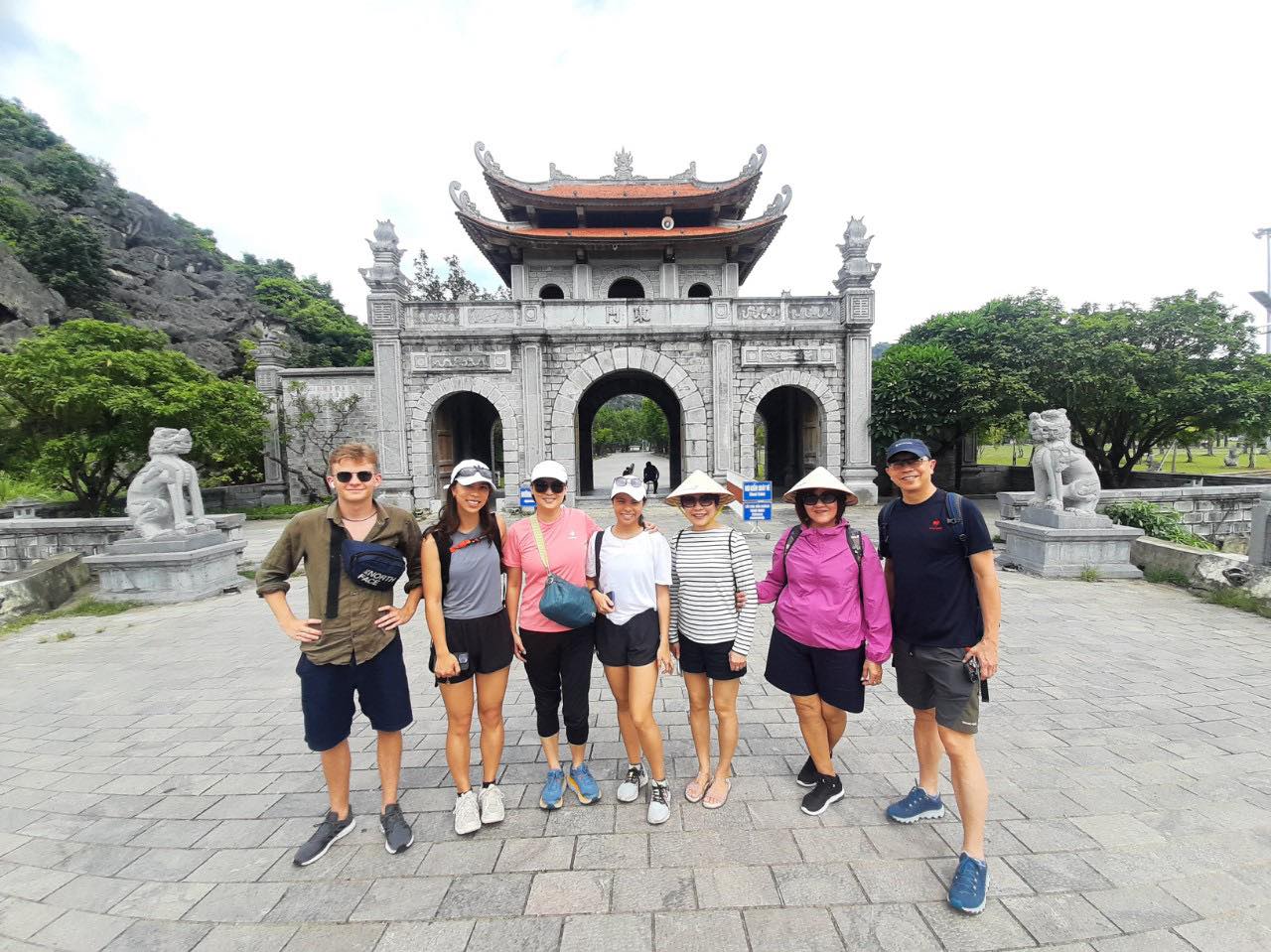 The most common questions when coming to Ninh Binh are: What to buy in Ninh Binh? or Where to buy souvenirs in Ninh Binh? In fact, Ninh Binh doesn't have large shopping malls like Hanoi or Ho Chi Minh City. Ninh Binh is a rural area and almost land is used for farm work. Local people raise rice fields. However, you can find a variety of local products and souvenirs that reflect the region's unique culture. Here are some recommendations for things to buy in Ninh Binh:
Traditional Conical Hats (Non La)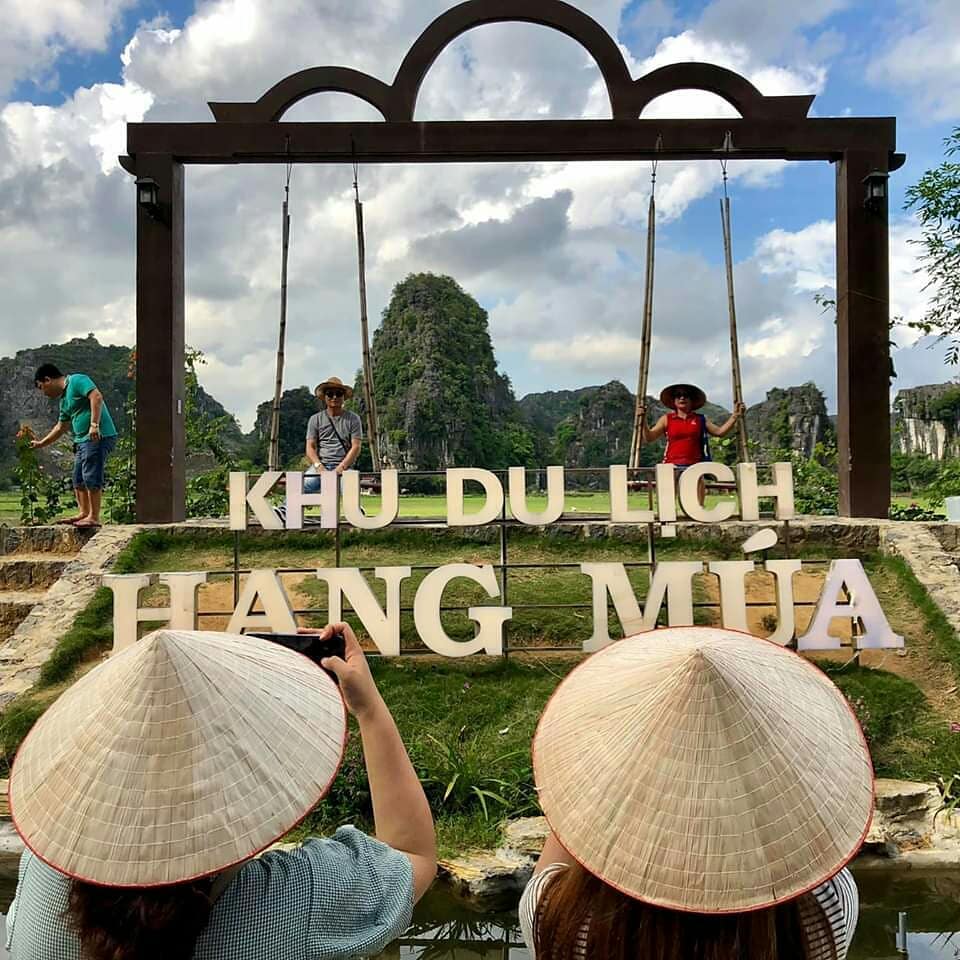 Vietnam is famous for its conical hats, and Ninh Binh is no exception. The non la, also known as the nón lá, is a traditional Vietnamese conical hat that has been worn for centuries. It is an iconic symbol of Vietnam and is often seen as a symbol of elegance, beauty, and femininity. The non la is made from a variety of natural materials, such as palm leaves, bamboo, and bark, and is traditionally made by hand.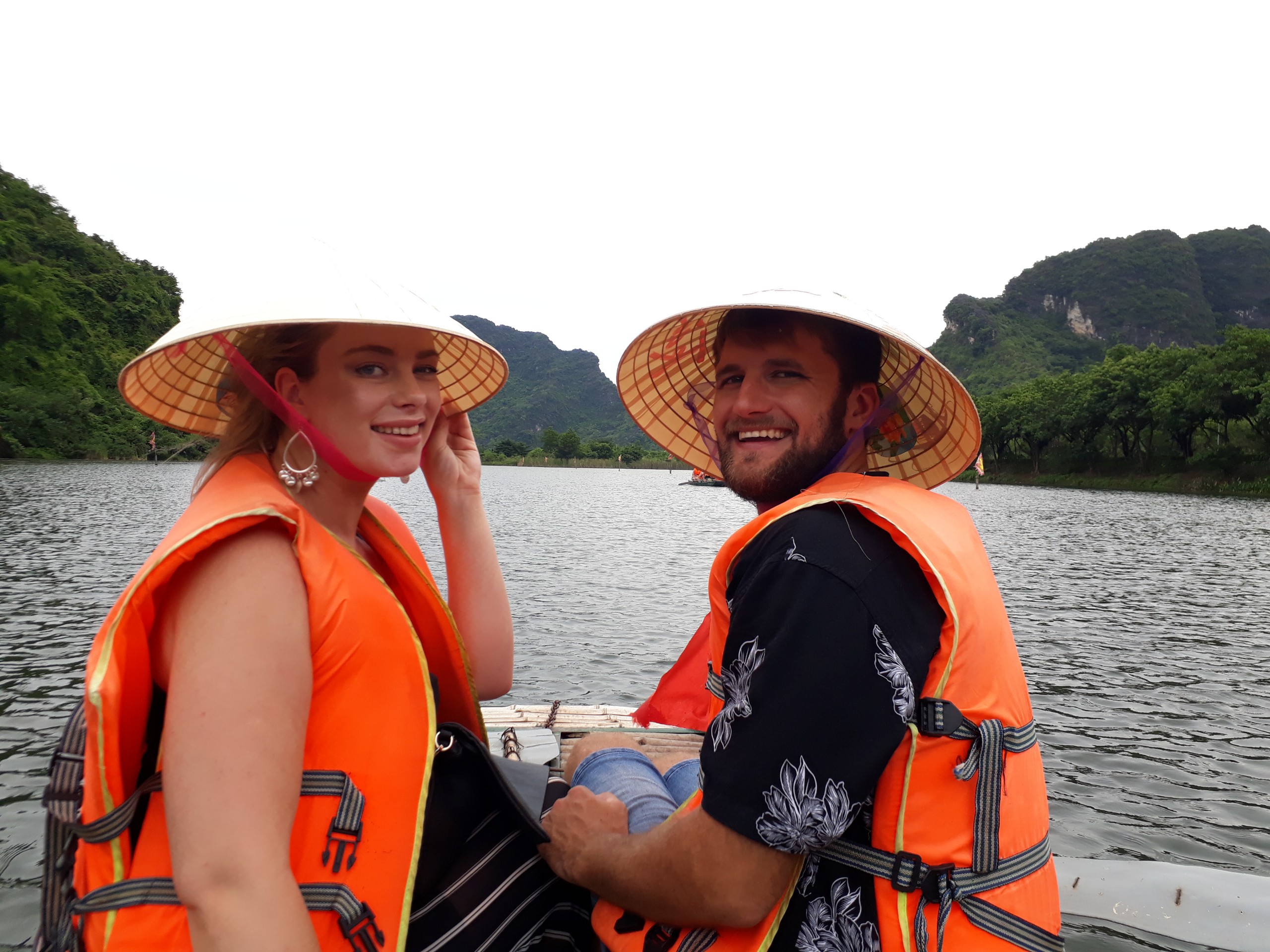 You can find intricately decorated non la, the traditional Vietnamese conical hat, as a stylish and practical souvenir. You should buy it at the beginning of the tour so you can use the hat to avoid the sun and take great pictures.
Vietnamese clothes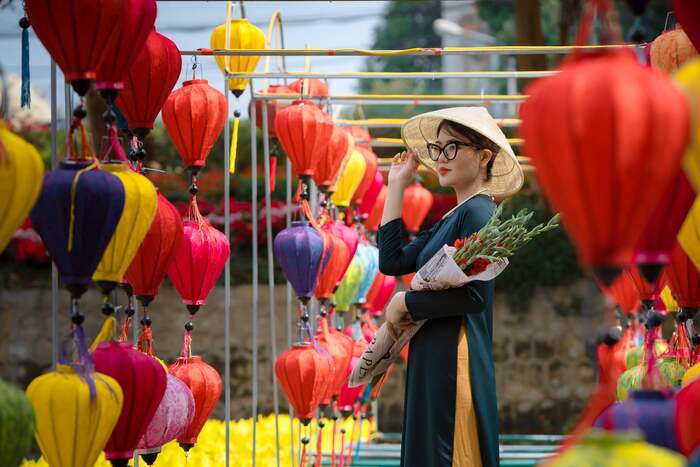 Hoa Lu market is located in the ancient capital of Hoa Lu, and it is a great place to find traditional Vietnamese clothing and handicrafts. You can buy Ao Dai or other things like hats, scarves, handbags and other authentic Ninh Binh products…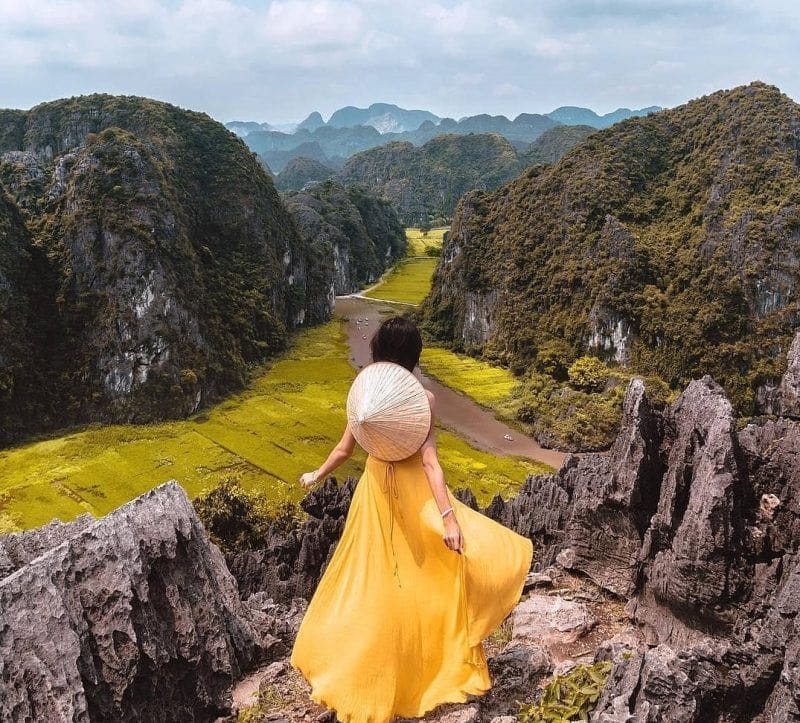 However, if you just want to take pictures with Vietnamese clothes, you can rent them at some shops near Hang Mua or Hoa Lu Ancient Town. Price varies depending on each set (From $5)
Is Mua Cave Worth in your Ninh Binh Bucket List? The perfect way to include Mua Cave in your Ninh Binh Trip
Decorative items in Bai Dinh - Trang An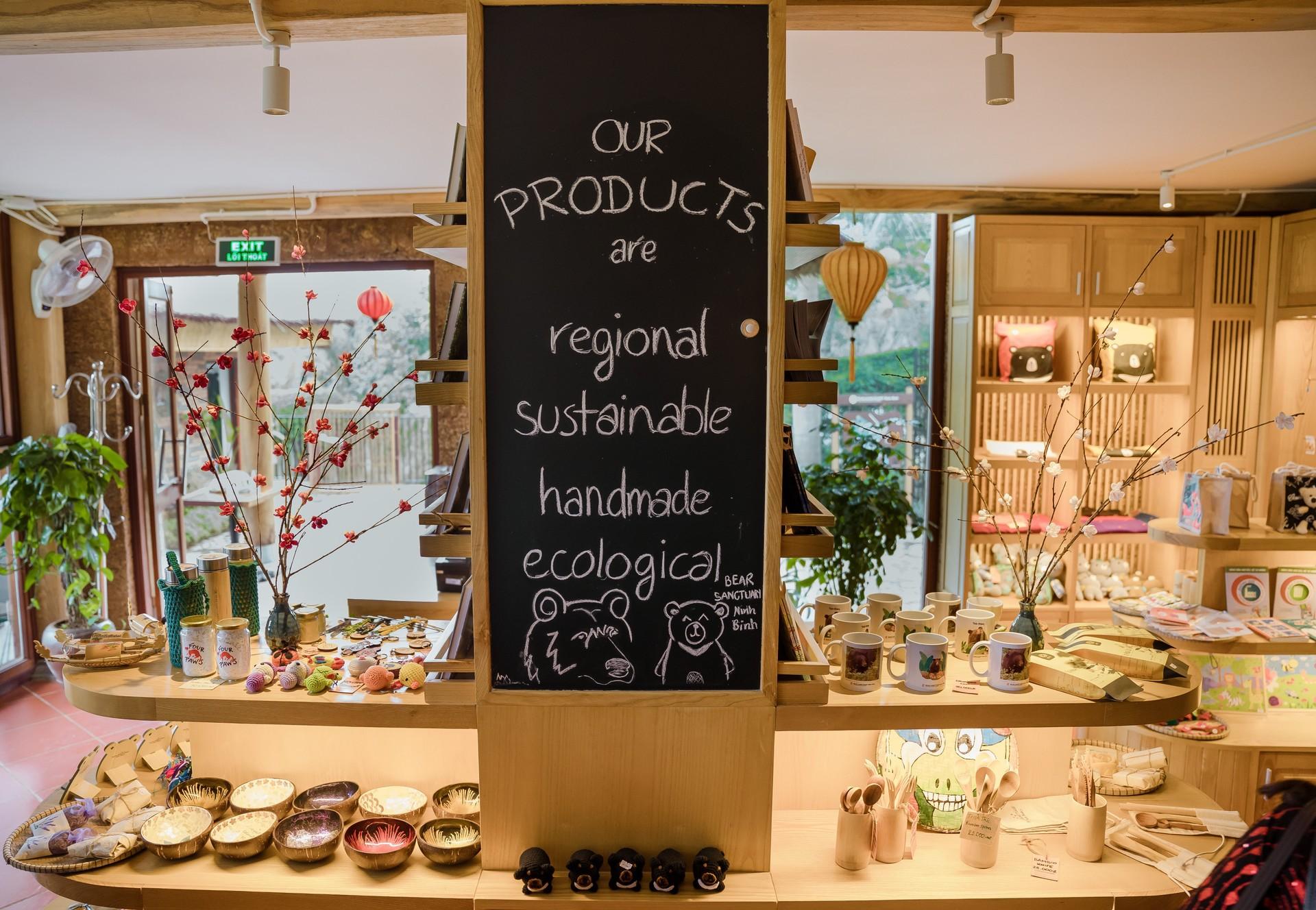 Bai Dinh Pagoda and Trang An Scenic Landscape Complex are two of the most popular tourist destinations in Ninh Binh Province, Vietnam. Both sites are known for their stunning natural beauty and their rich cultural heritage. In addition to their scenic beauty, Bai Dinh Pagoda and Trang An Scenic Landscape Complex are also home to a wide variety of decorative items. These items play an important role in the overall aesthetic of the sites and help to create a sense of peace and tranquillity.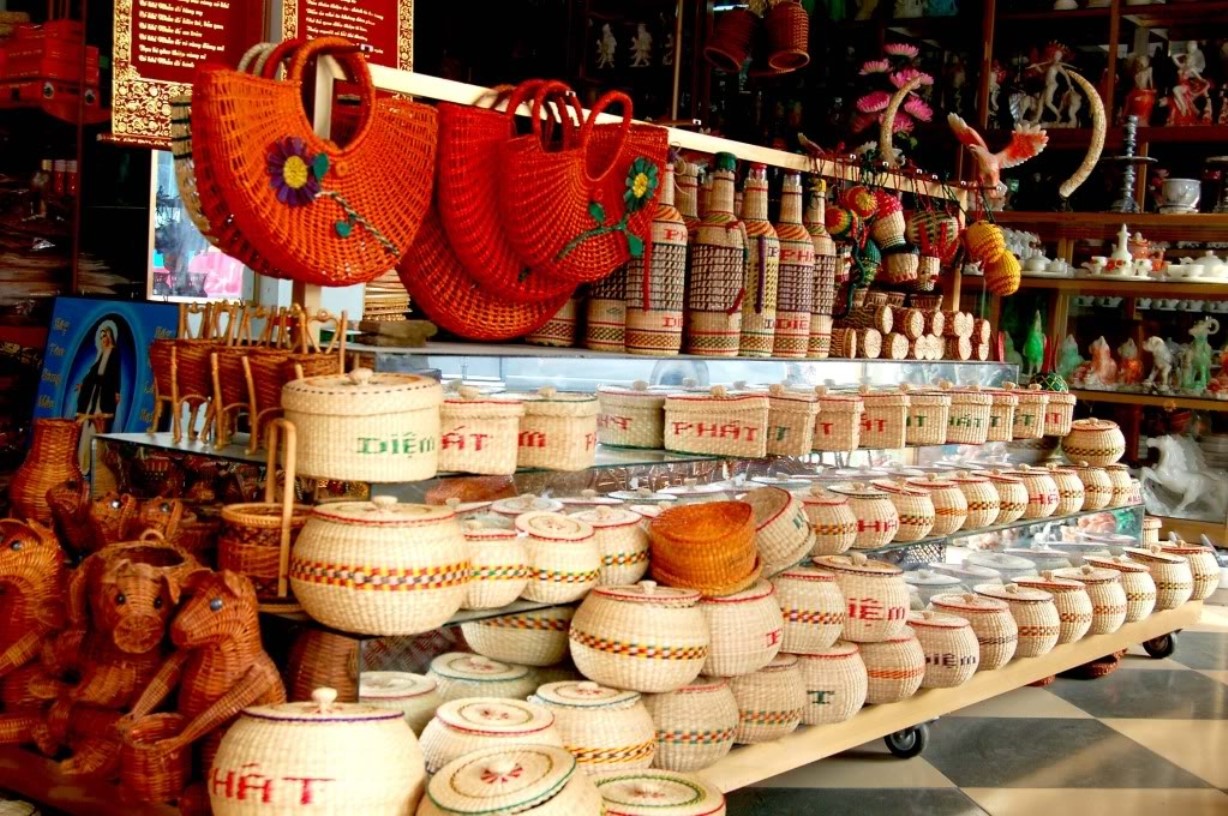 Explore the shopping areas around Trang An or Bai Dinh Gate to find your favourite. There are many great items (just $1-$2/item) made from local wood, bamboo or stone.
Apart from eating at local places, Ninh Binh has some special foods you should bring home when you visit. Let's check out some local treats and dishes you can bring back as gifts for your family and friends from your Trang An–Ninh Binh below.
Ninh Binh Crispy Rice – a speciality of Ninh Binh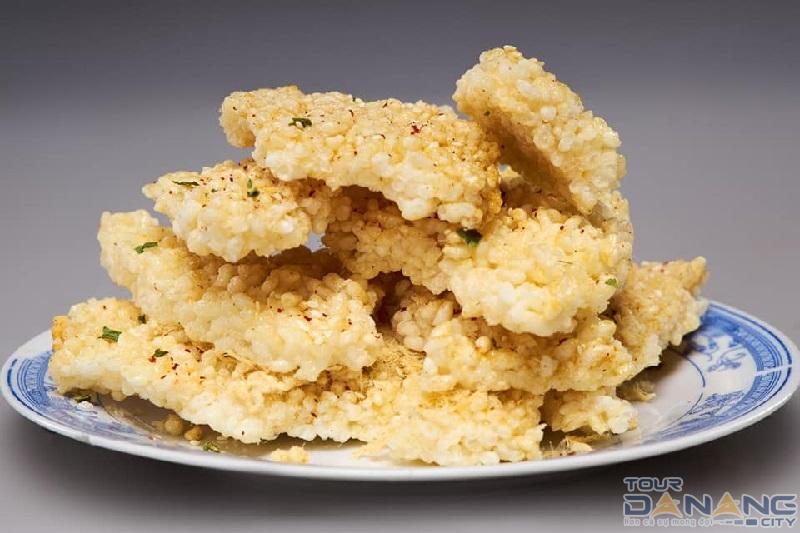 Ninh Binh Crispy Rice is a culinary speciality that many travellers choose to buy as a gift. It is a perfect gift for friends and family, especially for children. You'll feel its delightful crispiness, absence of greasiness, and the savoury taste of dried shrimp. You can find it at most tourist attractions at a quite reasonable price (around $2 per package).
You can also find some kind of dried fruits and local snacks. These can make for tasty and authentic souvenirs that reflect the flavours of Vietnam. The price is from $2
Other Natural products
Ninh Binh is home to a variety of natural products, such as honey, medicinal herbs, and essential oils. These products make great souvenirs for those who appreciate natural remedies and wellness products.
Bargain tips in Ninh Binh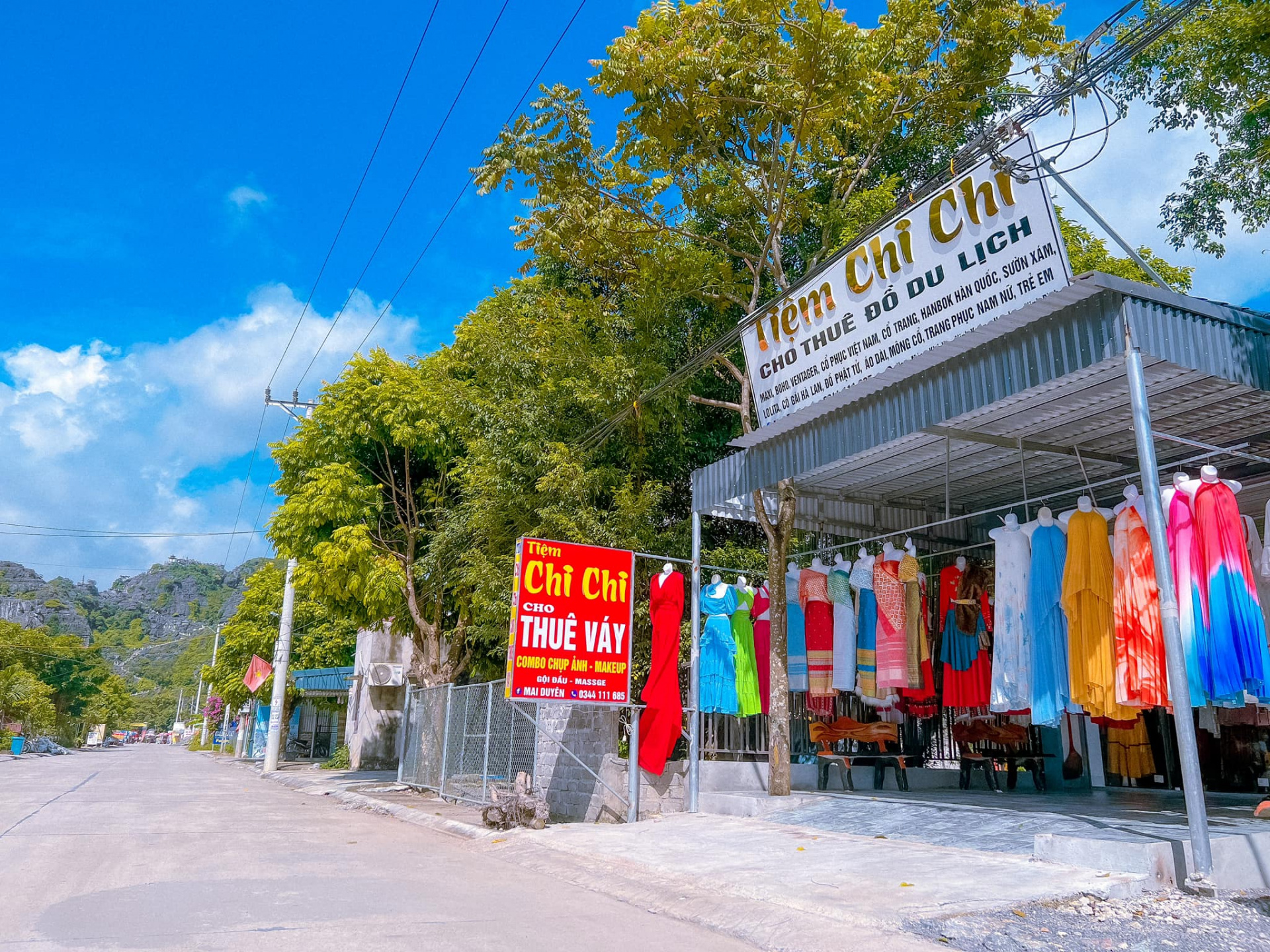 Bargaining is a common practice in many markets in Vietnam, including Ninh Binh. Here are Ninh Binh shopping tips:
Approach bargaining with a friendly and positive attitude. A smile can go a long way in establishing a good rapport with the seller.

Be polite and respectful during the bargaining process. Avoid being too aggressive or confrontational, as this may hinder successful negotiations.

Familiarize yourself with the local currency and have a rough idea of the exchange rate. This will help you understand the value of the items you are bargaining for

Before you start bargaining, research the general price range for the items you are interested in. This knowledge will give you a reasonable starting point for negotiations.

Begin with a price significantly lower than what you're willing to pay. This gives you room to negotiate, and the seller will likely counteroffer.

Don't be afraid to walk away if the seller is not meeting your desired price. Often, this can prompt the seller to lower their price to keep your business.

Sometimes, non-verbal cues like a hesitant look or starting to walk away can convey your price expectations without saying a word.

If you're interested in buying multiple items from the same seller, try bundling them together. Sellers may be more willing to offer a discount for a larger sale.

Bargaining can take time, so be patient and stay calm. Rushing the process may not result in the best deal.

Once you've reached a price you find reasonable and fair, consider finalizing the deal. It's important to strike a balance between getting a good price and acknowledging the value of the seller's goods.
Remember, the goal is to find a fair price that both you and the seller are comfortable with.
How much should I spend in Ninh Binh? Time and Budget Plan for Ninh Binh Trips
Things to note when shopping in Ninh Binh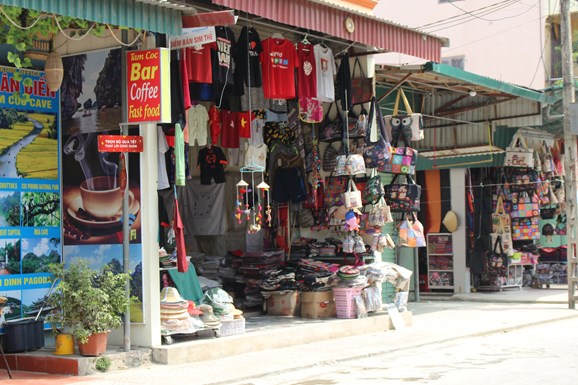 While some vendors may accept US dollars or euros, it is best to pay in VND to get the best exchange rate. You can exchange currency at banks, hotels, or currency exchange shops.

When shopping in crowded markets, please secure your belongings and personal items

Typically, special items have standard prices, and it's advisable not to haggle unreasonably to avoid causing discomfort to the sellers. This is especially true in the morning or when a store has just opened, as negotiating too much may impact the daily revenue.

To get the best prices, it's recommended to research information about the market, products, and prices beforehand.

When buying food, pay attention to expiration dates to avoid purchasing items that are expired or soon to expire.

If you need help finding something or if you have any questions, don't be afraid to ask a vendor or local person. Most people are happy to help tourists.
Top-Rated Tours in Ninh Binh: Best-Selling Tours & Review and Tips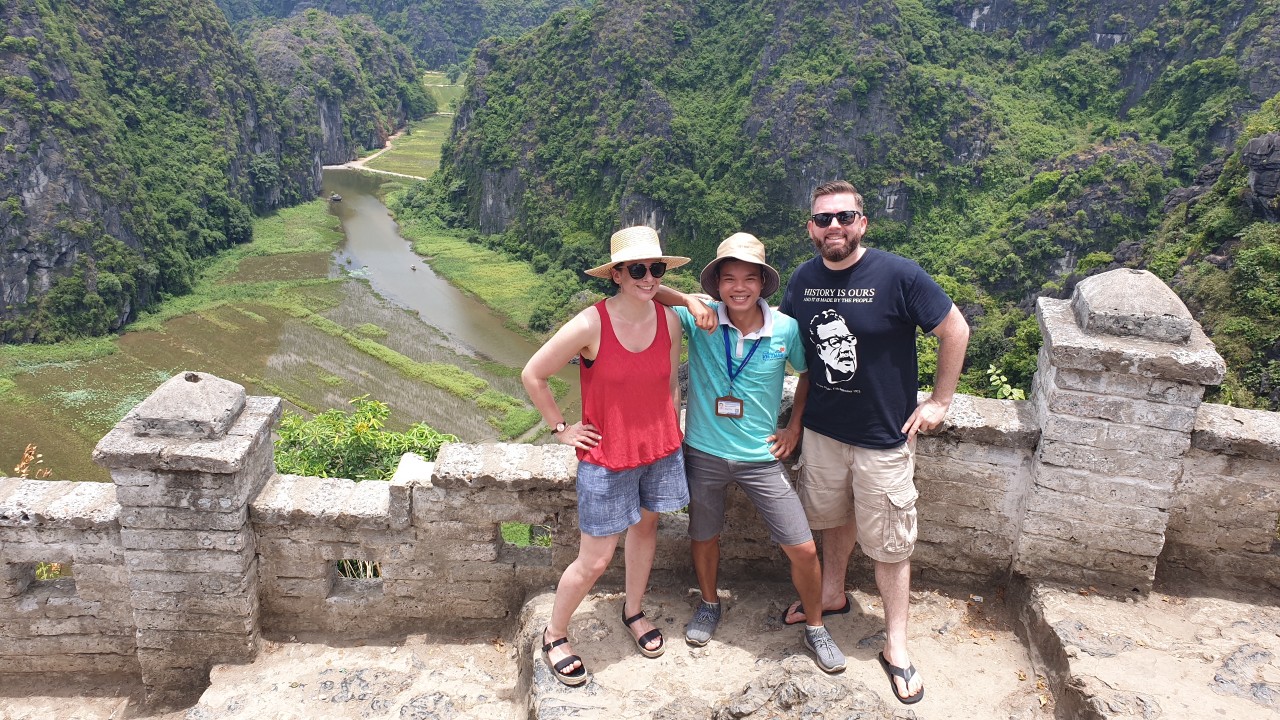 In conclusion, you can easily Ninh Binh local crafts at affordable prices, starting from just $1. Additionally, there are various other souvenir options available at the rest stops. When shopping, it's advisable to bargain for a better deal. Shopping here becomes more engaging as you discover the local artistic diversity and creativity. Hope this Ninh Binh shopping guide contributes to your Ninh Binh experience.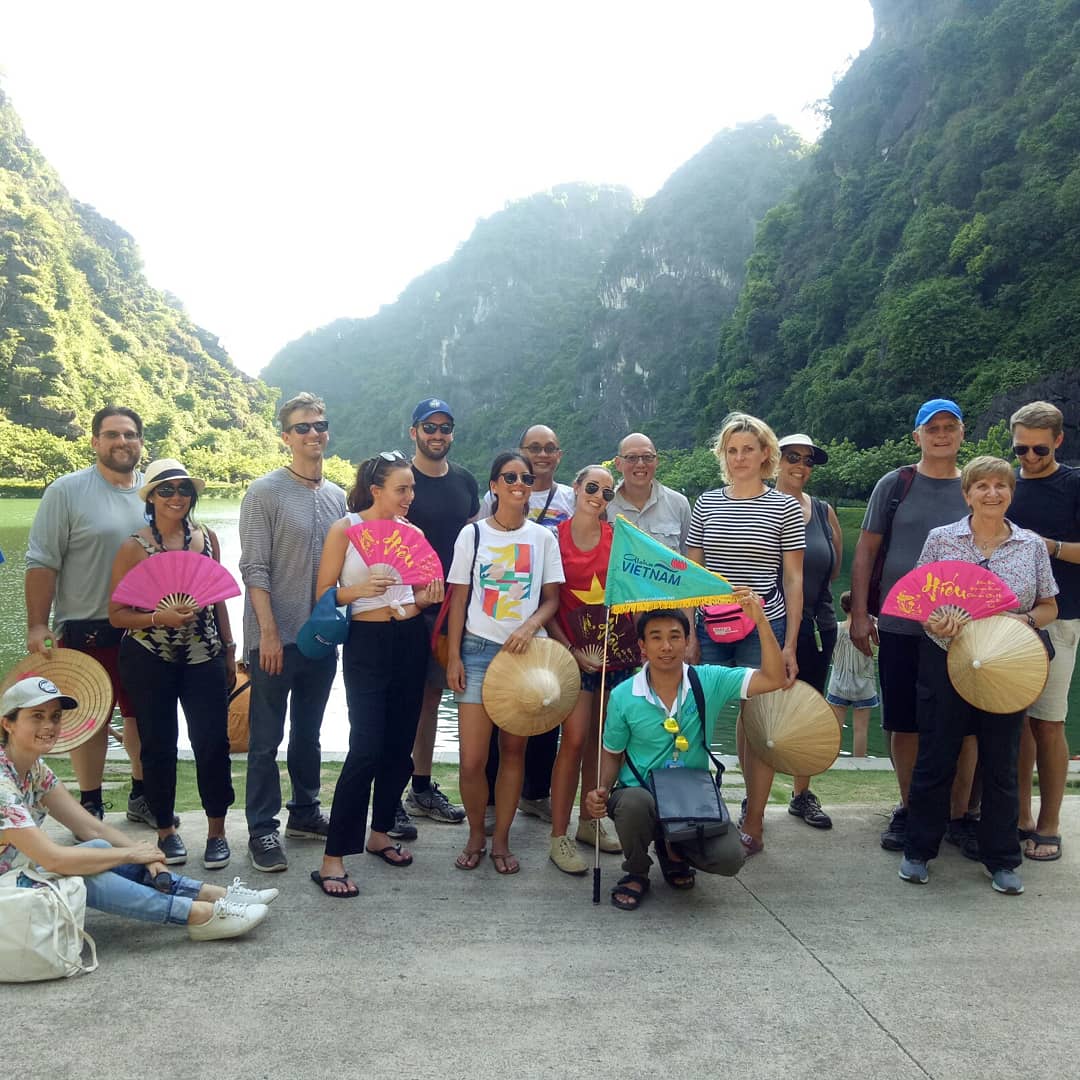 See our offer:
Best-selling tour in Ninh Binh: Full-Day Ninh Binh Highlights Tour from Hanoi
Other schedules:
See our reviews on Tripadvisor: Aloha Vietnam Travel & Guide

Other Articles