Combining Halong Bay and Ninh Binh: The Perfect 2 Day 1 Night Itinerary
22/10/2023
Halong Bay and Ninh Binh are famous Vietnamese treasures. These two destinations offer unique experiences in their own right. Both are located in the North and can easily be reached from Hanoi - the capital of Vietnam. It's hard to decide between Halong Bay or Ninh Binh. They are worth - visiting places with beautiful nature and various outdoor activities. Halong Bay is a UNESCO World Heritage Site known for its stunning towering limestone islands and emerald waters, while Ninh Binh is known for its breathtaking karst landscapes on the river and historic temples. The good news is that you can explore these incredible destinations in a single 2-day, 1-night itinerary. This article will guide you a perfect plan to combine Halong Bay and Ninh Binh.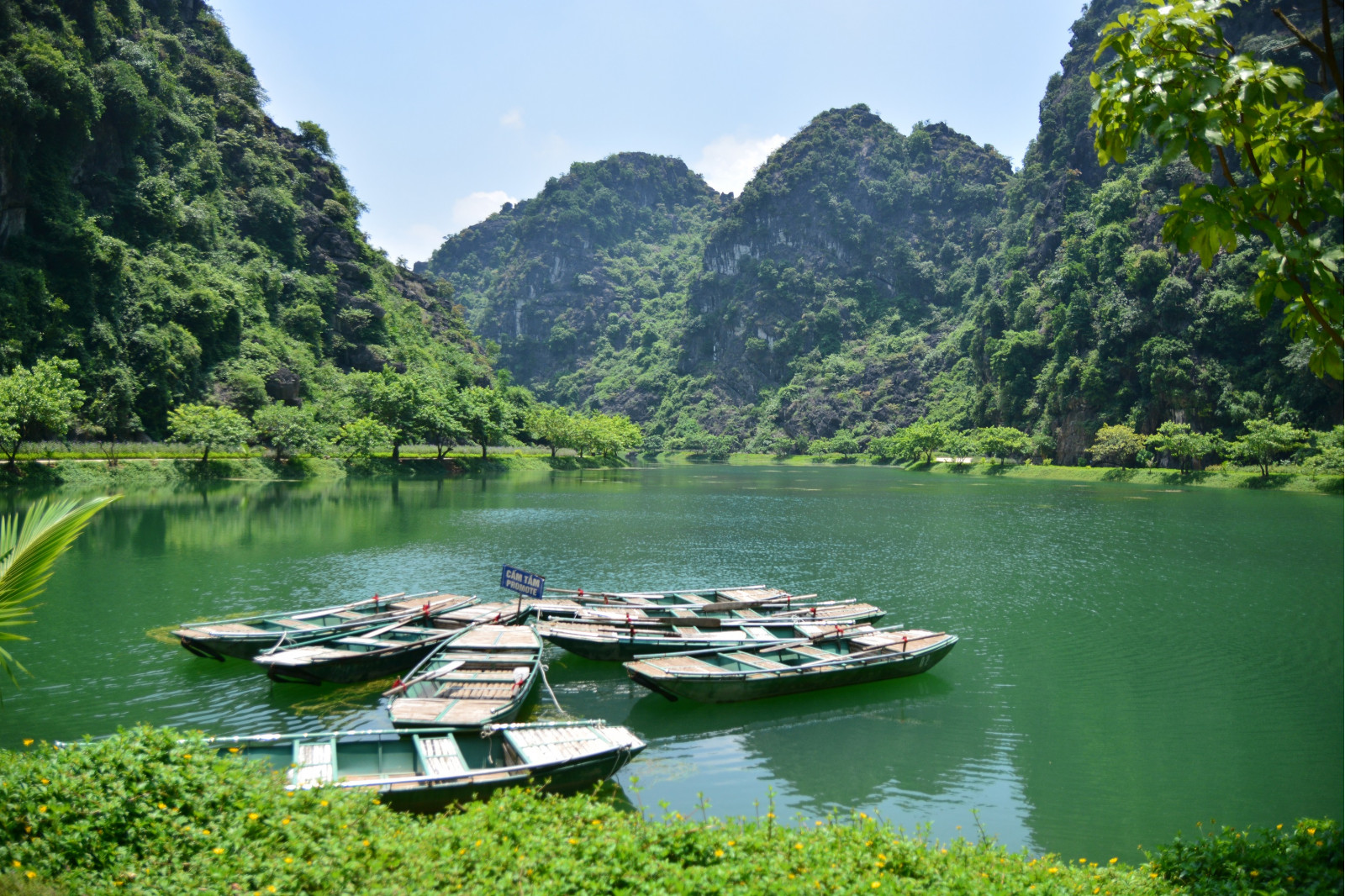 Getting from Halong to Ninh Binh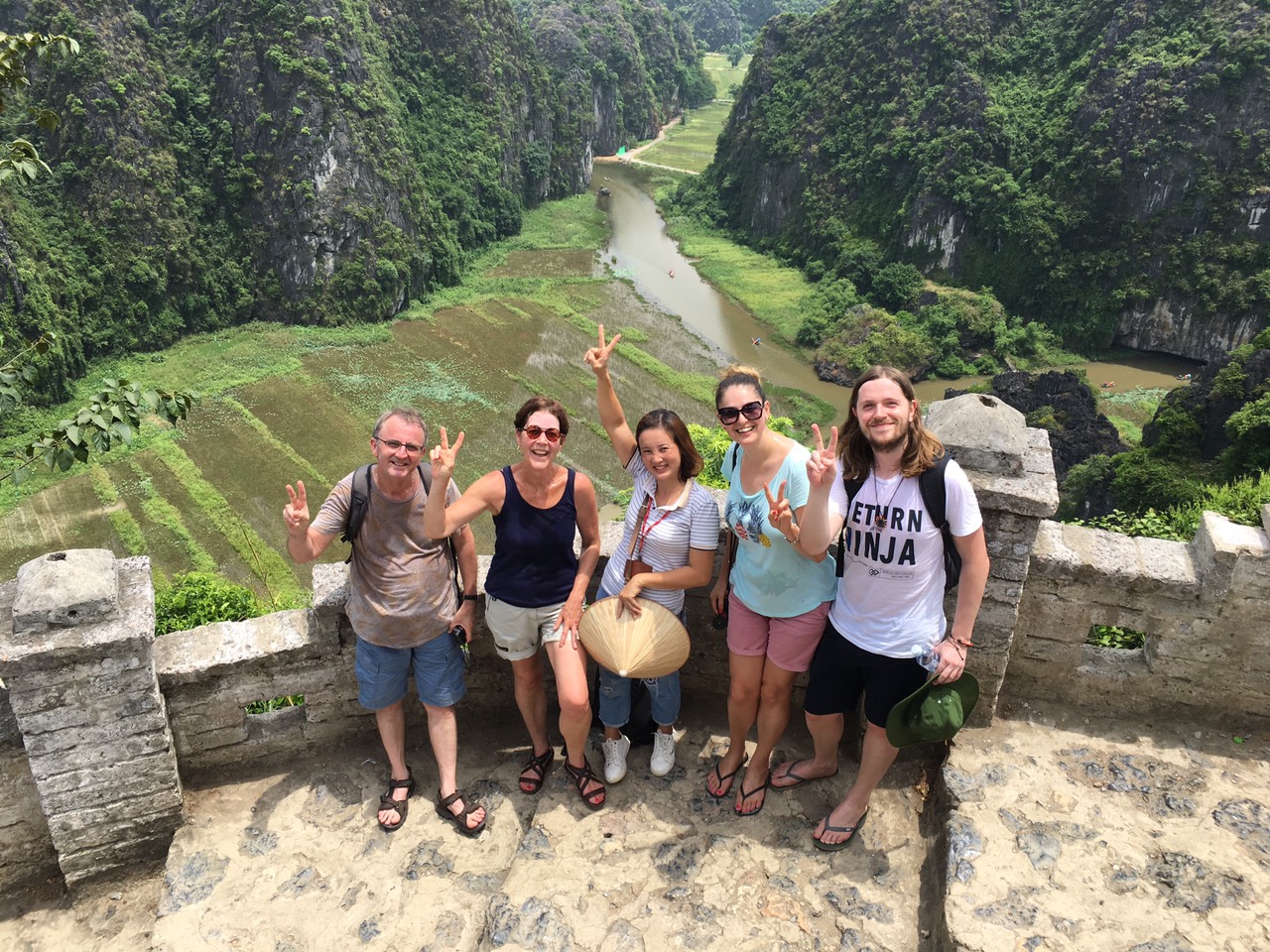 When travelling in Vietnam, you first take off at Noi Bai airport. From the airport, some choose to see Hanoi first. Then, you continue your journey to Ha Long or Ninh Binh.
Firstly, let's see how to get to Halong or Ninh Binh from Hanoi.
Hanoi to Ninh Binh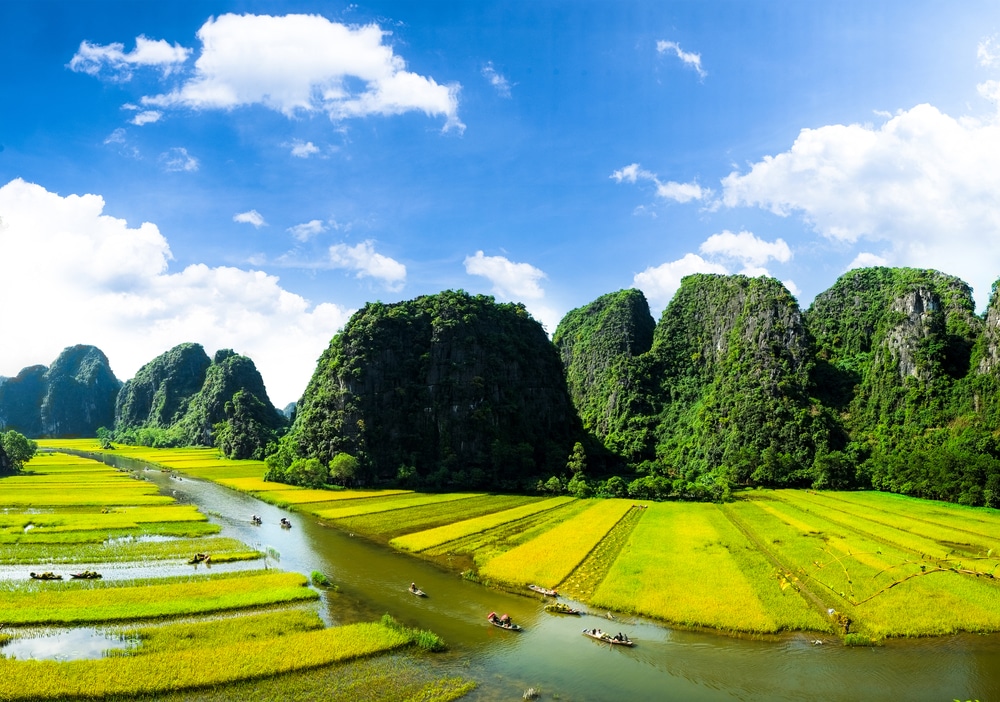 The distance from Hanoi to Ninh Binh is approximately 96 kilometres (60 miles). The travel time depends on the mode of transportation chosen. It takes around 2.5 hours by bus/train or 2 hours by motorbike or private car. Usually, the driver will pick you up in the Hanoi Old Quarter in the morning.
Hanoi to Halong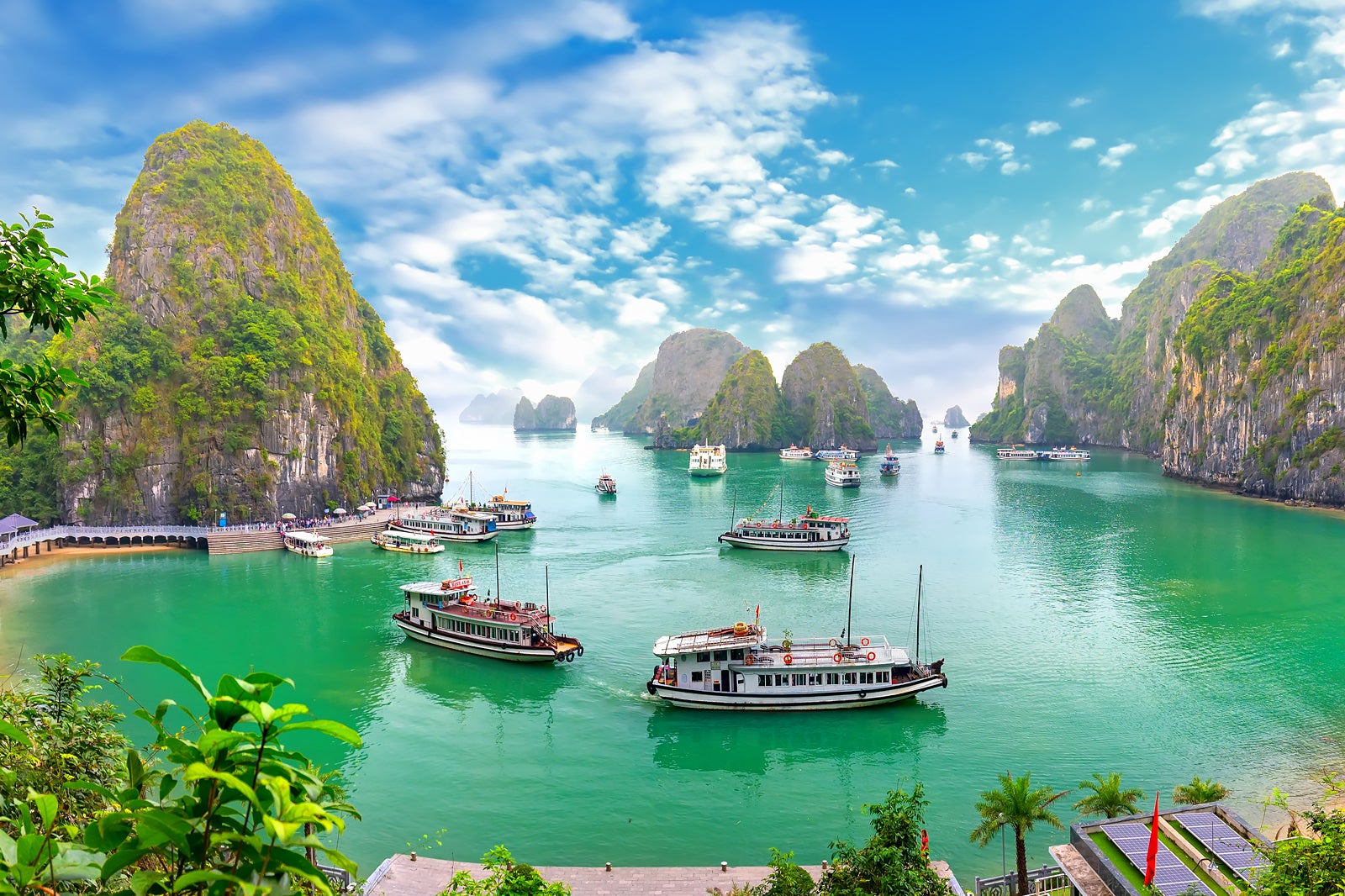 The distance between Hanoi to Halong is around 160km and takes you about 2,5 - 3 hours. Among various means of transport, shuttle buses are the most popular way to get from Hanoi to Halong Bay. Besides, you can choose a limousine bus, or motorbike or even take a seaplane from Noi Bai Airport to Ha Long Bay (Around 45 minutes). If you book an overnight cruise package, they might include the round-turn bus from Hanoi - Halong - Hanoi.
Halong to Ninh Binh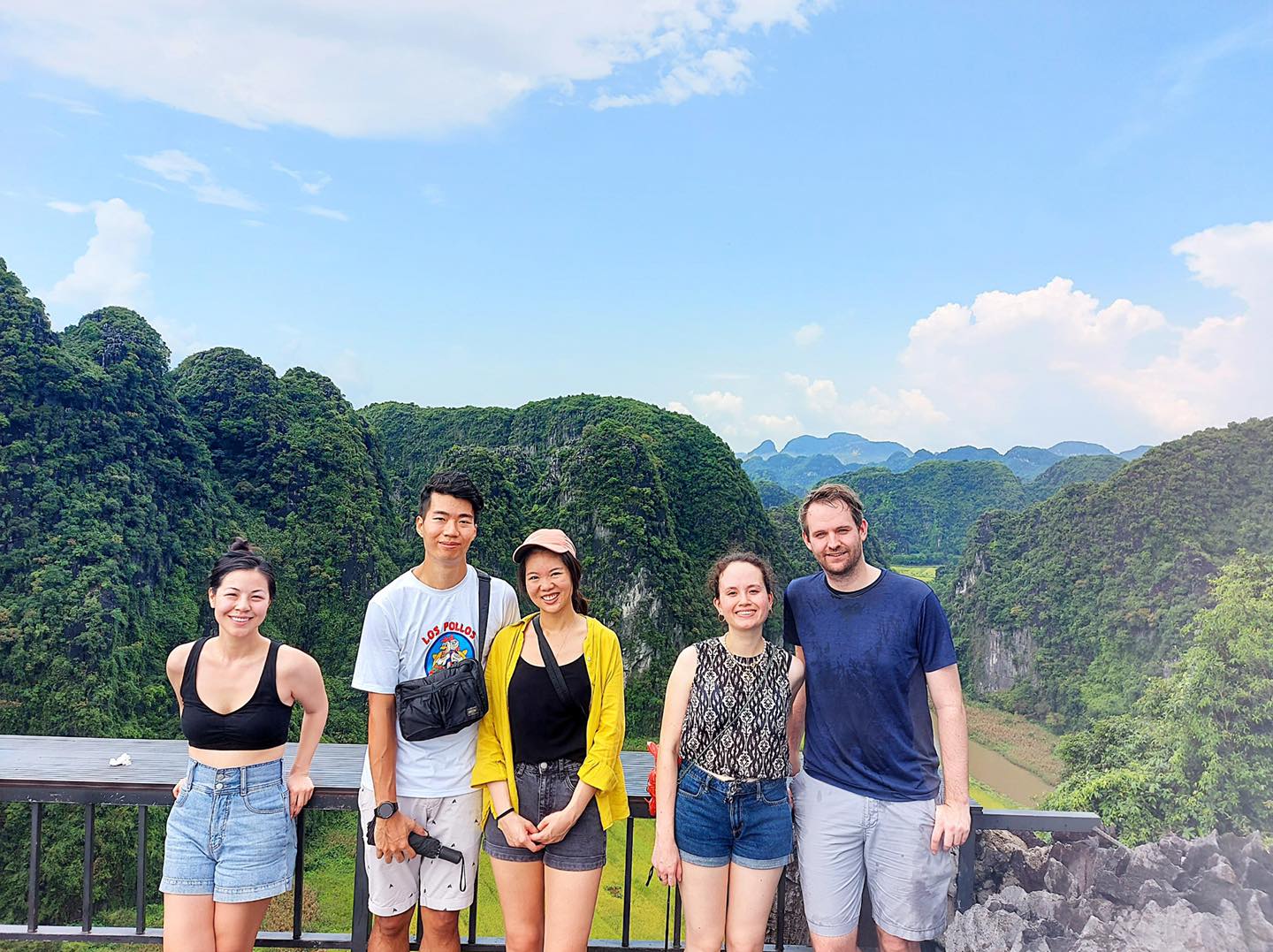 Because Ninh Binh and Halong Bay are both close to Hanoi, most tourists choose to visit Halong Bay or Ninh Binh in one day and then return to Hanoi to spend the night, making it convenient to explore the Old Quarter at night. This is a great option that allows you to visit the three most famous places in the northern region in just two days.
On the other hand, if you don't want to spend a night in Hanoi, you can overnight in Ninh Binh or Halong. From Halong to Ninh Binh, there are several ways of getting from Halong to Ninh Binh with various means of transport you can choose from.
Halong To Ninh Binh: Best Ways To Transfer And Tips For Good Price Updated 2023
Overall, It's convenient to get to Halong or Ninh Binh. That's why you can visit both places in 2 days and 1 night.
Combining Halong Bay and Ninh Binh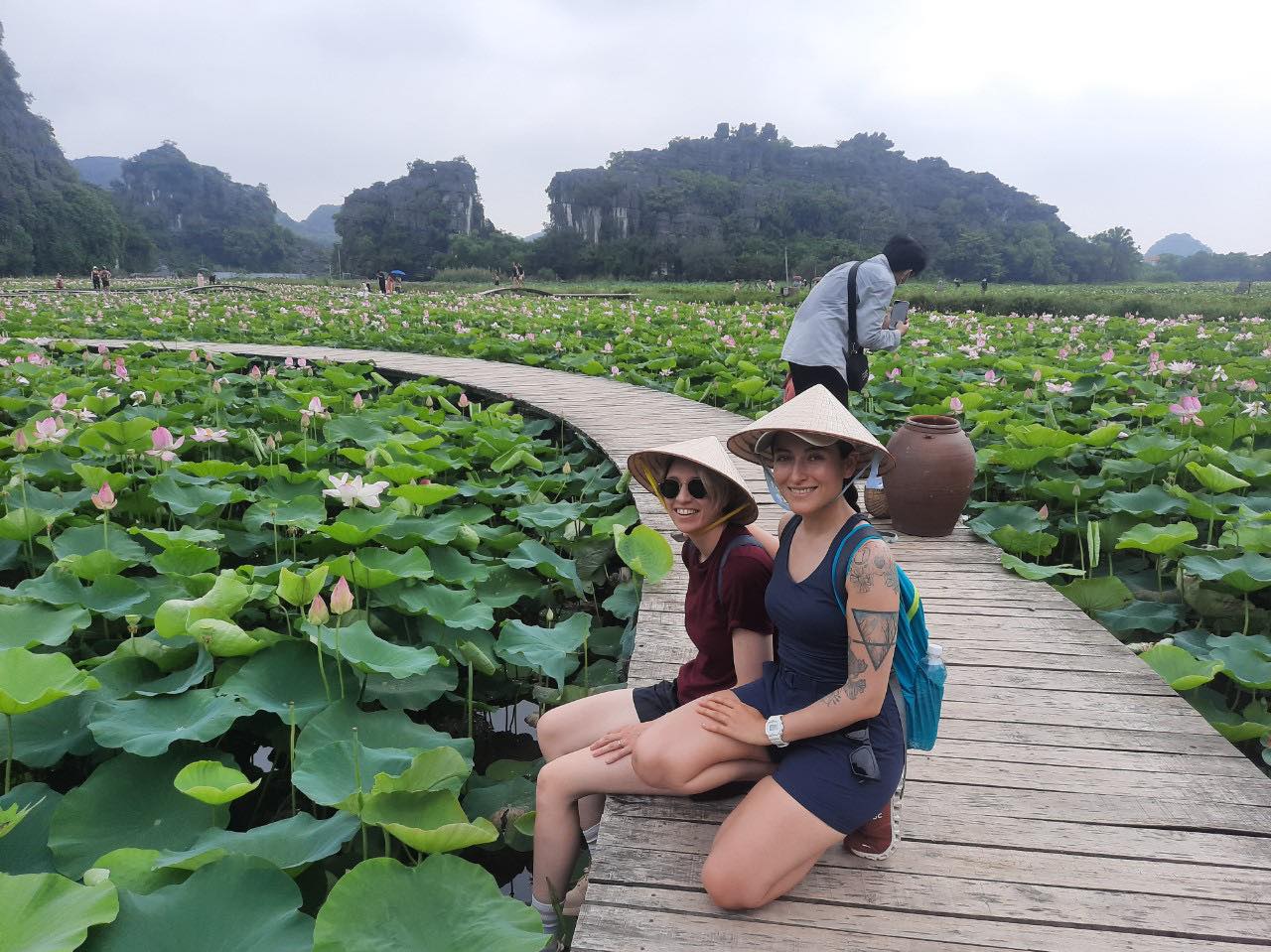 If you want a relaxing trip, the Ninh Binh and Halong 2-day 1-night tour is a bit tight. However, it's possible if you want to experience the highlights of both destinations in a short amount of time.
Ninh Binh one day tour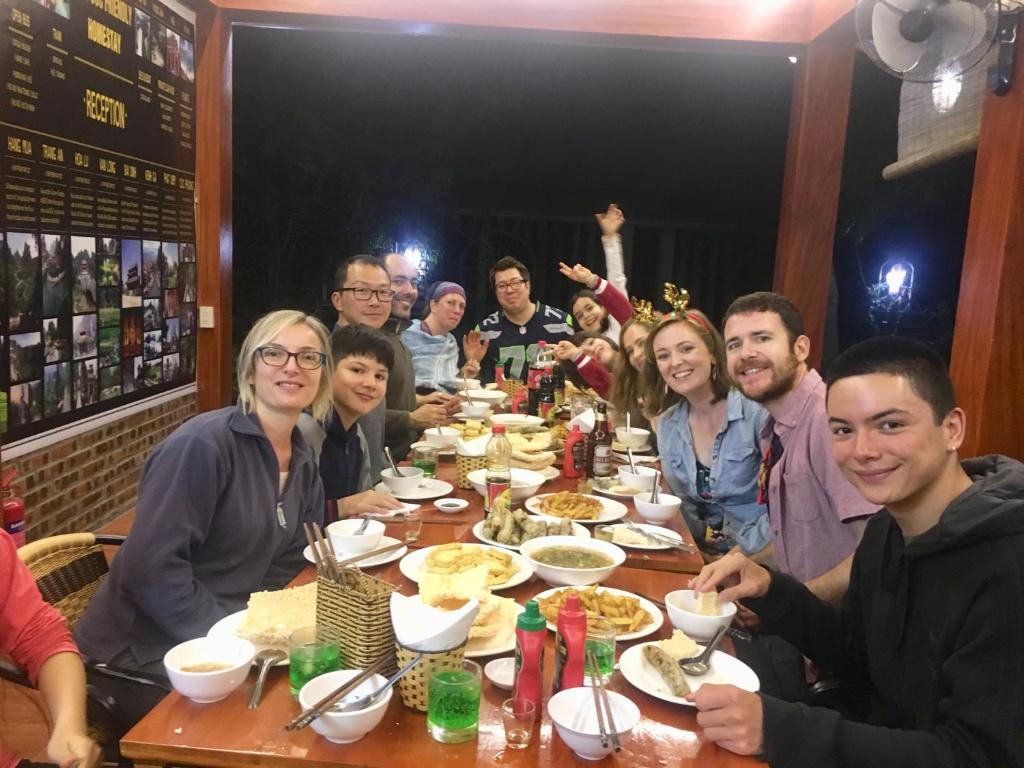 In one day, try a boat trip on Trang An or Tam Coc. It's amazing. You should choose one of them because they offer a similar experience. Apart from the boat trip, consider the options:
Visit historic sites such as the first capital of Vietnam - Hoa Lu or Bai Dinh pagoda

Climb to Hang Mua - the Dragon Moutain for a surprising view of all Tam Coc and Ngo Dong river

Take a bike ride around the local village
You can take part in 2-4 activities/places in a full day.
The Top 5 Best Ninh Binh Day Tour From Hanoi 2023
Halong Bay one-day tour - Cruise Option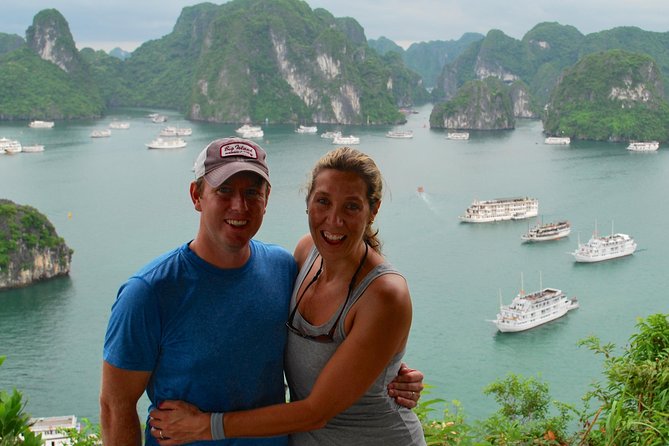 Halong Bay trip is incomplete without embarking on a cruise and exploring the bay. With day cruises, you can choose from 3-4-hour, 5-6-hour, or 8-hour cruise route. Key activities in Halong Bay include:
Enjoy the stunning beauty of Halong Bay's limestone karsts and green waters as you sail through its islands and islets.

Discover the charming caves and grottoes such as Sung Sot Cave and Thien Cung Cave, and see impressive stalactites and stalagmites.

Kayaking or swimming in the ocean to see the monkeys, birds and water ecosystem.

Savour a variety of Vietnamese cuisines served on the cruise, including fresh seafood.

Climb up to the top of the mountain and see a panoramic view of Halong Bay.
Discover Halong Bay in a Day: A ultimate guide for A Halong Bay Tour from Hanoi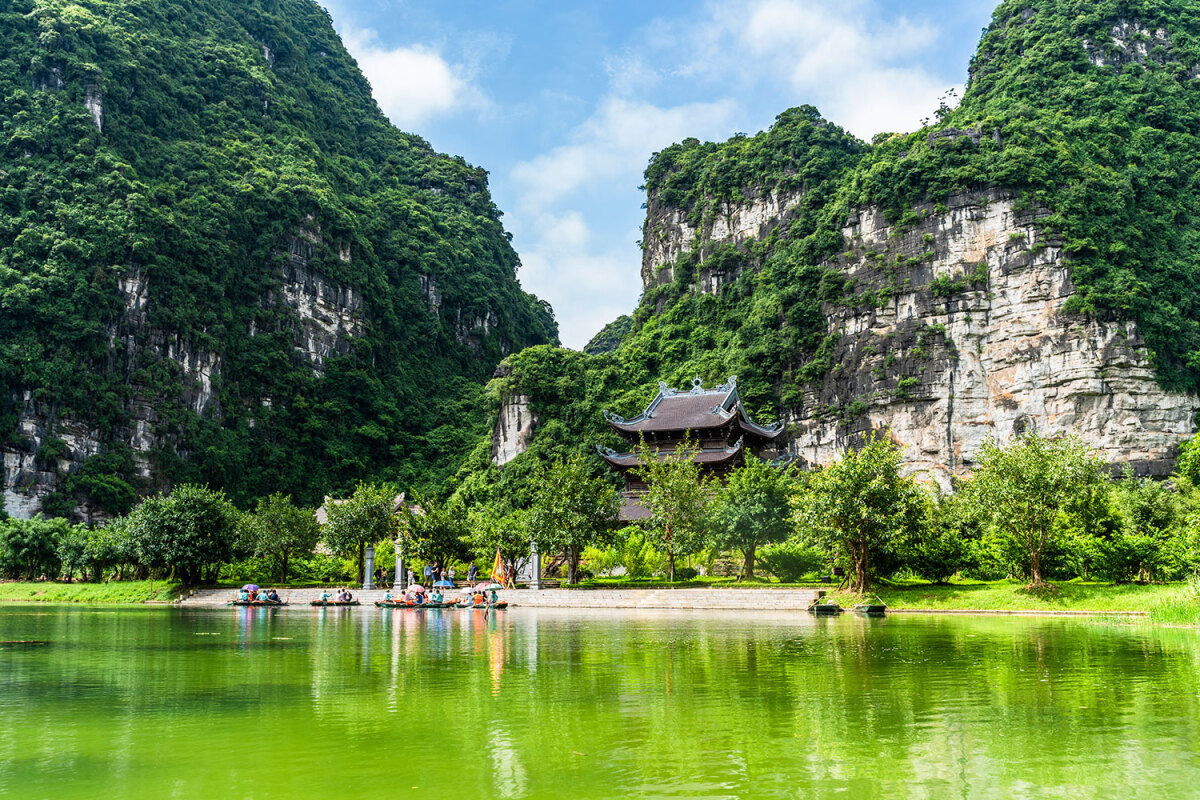 Let's see the Halong Bay and Ninh Binh package tour.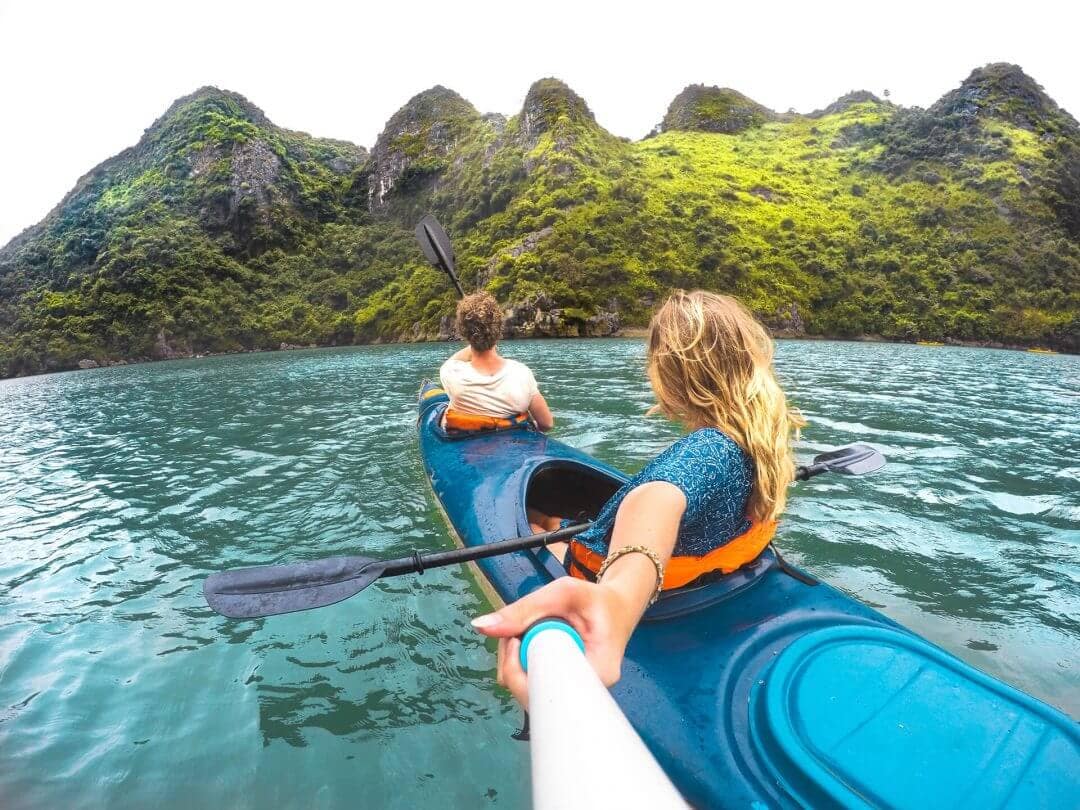 Overall, Halong Bay and Ninh Binh are both wonderful places to explore in the north of Vietnam. You don't have to choose between them. With 2 days 1 night, you can totally visit both Halong Bay and Ninh Binh.
Best time for Halong Bay Cruise: Weather Guide, Cruise Price and Tips
Discover Halong Bay in a Day: A ultimate guide for A Halong Bay Tour from Hanoi
A Comprehensive Guide to Choosing Between Halong Bay and Ninh Binh Tours
Other Articles