Best time for Halong Bay Cruise: Weather Guide, Cruise Price and Tips
23/09/2023
What is the best time to visit Halong Bay? When planning a cruise trip in Halong Bay, it's important to consider weather conditions as well as tourism activities at this time to make the most of your journey. In this article, we'll explore the best seasons for Halong Bay cruises in terms of weather, cruise prices and important tips.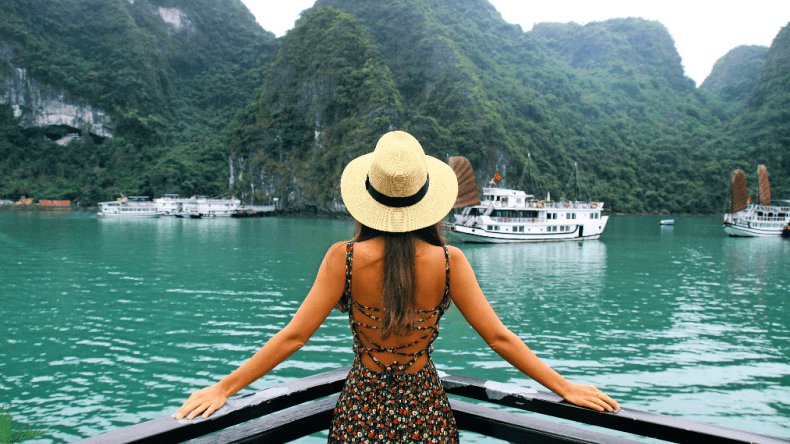 Weather Guide for Halong Bay Cruises
Halong Bay is a famous tourist destination, located in the northern part of Vietnam. Its climate is affected by the monsoon. One special thing is that the weather in Halong Bay is different to the weather in the South of Vietnam. While the South (HCM-Ho Chi Minh City) has only two seasons (rainy and dry seasons), Ha Long has 4 seasons.
The best time to visit Halong Bay is spring (March to April) and autumn (September to October). During these months, the weather is favourable, mild and sunny, with less humidity. These times witness fewer crowds than the peak season summer (May-July).
Here is an overview of the climate in Halong Bay in 2023: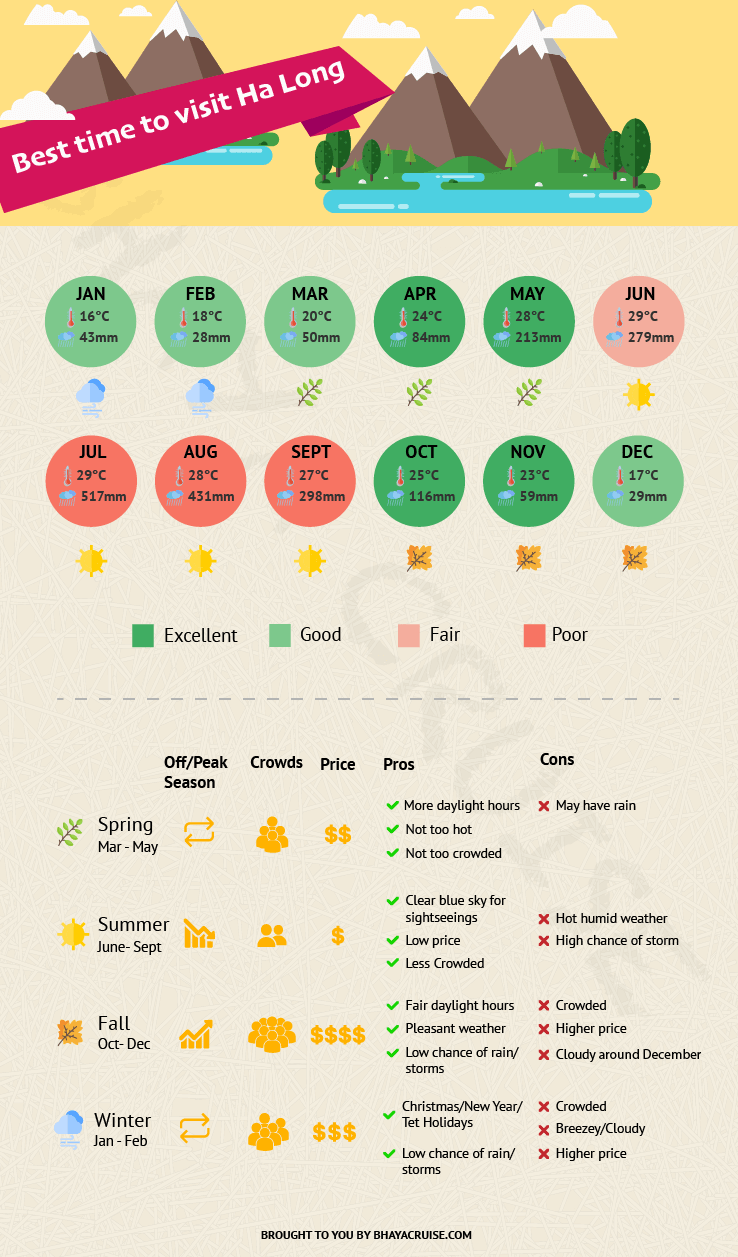 Here is more detail about the weather in Halong Bay during each season:
Spring (February to April)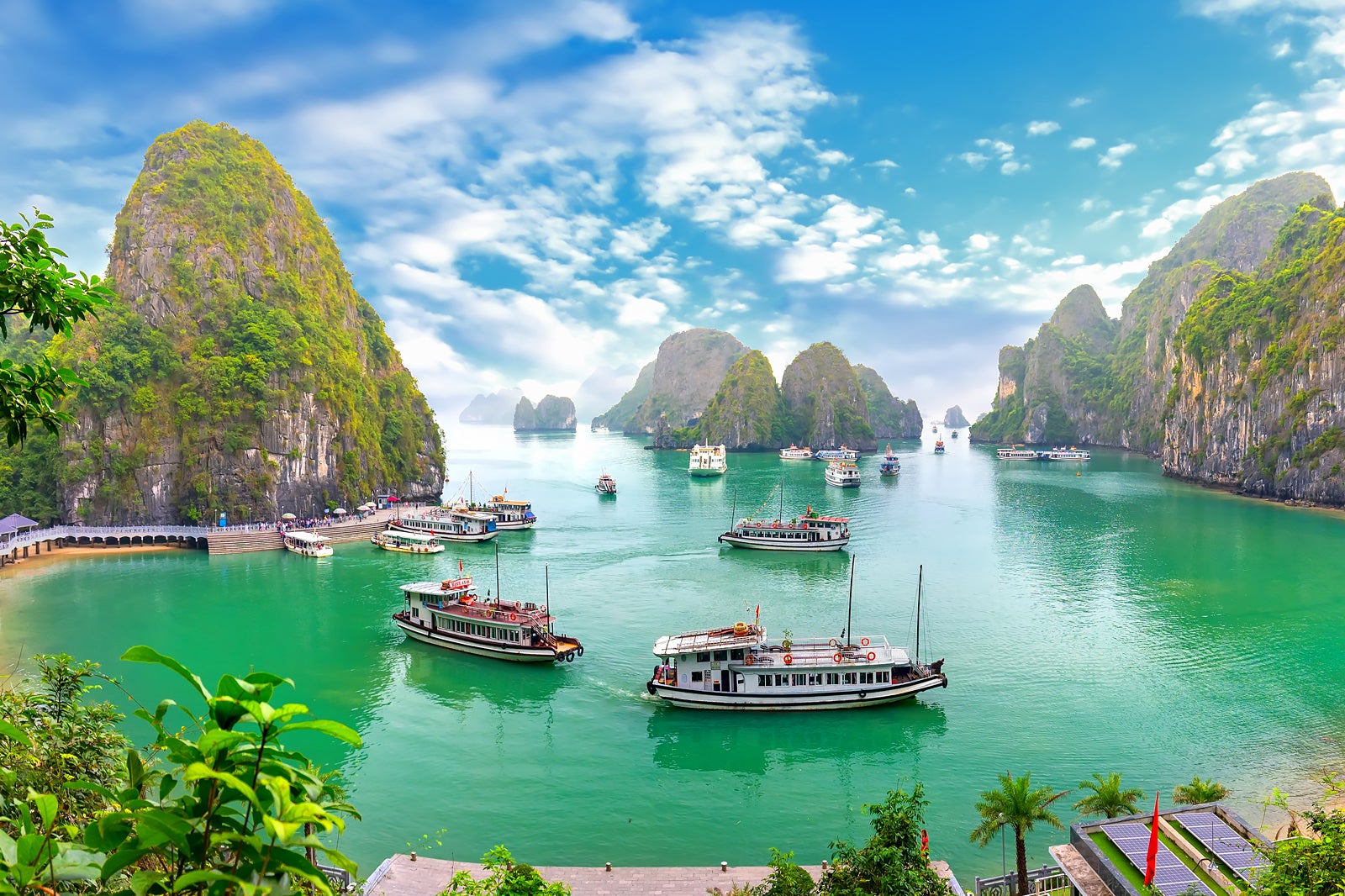 Average temperature: 20-25 degrees Celsius

Rainfall: Low

Humidity: Moderate

Special: Vietnam Lunar New Year festival.
During January and February, Ha Long is less crowded with domestic tourists. Visiting Halong Bay this time, you have the opportunity to take part in the Lunar New Year celebrations, which is the most important holiday in Vietnam. You will learn about how local people think about their ancestors, and how Vietnamese decorate and prepare for New Year's Eve time.
Summer (May to July)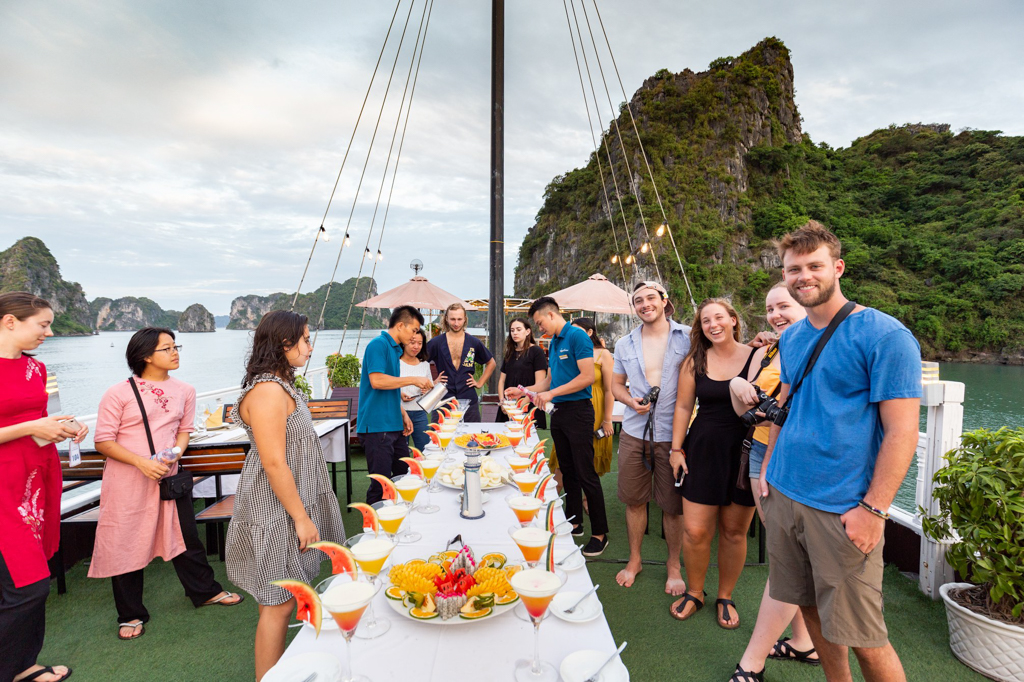 Average temperature: 25-30 degrees Celsius

Rainfall: High

Humidity: High

Special: Water activities.
While it's often hot and humid during summertime, Halong Bay charms with clear blue skies and emerald waters. This time is great to enjoy the crystal-clear view of the Bay with various water activities like swimming, exploring the bay's caves and kayaking.
From June through September, this marks the rainy season, with a risk of storms and typhoons. Your cruise trip might face cancellations or delays. However, most cruise companies offer refunds or rescheduling options.
Autumn (August to October)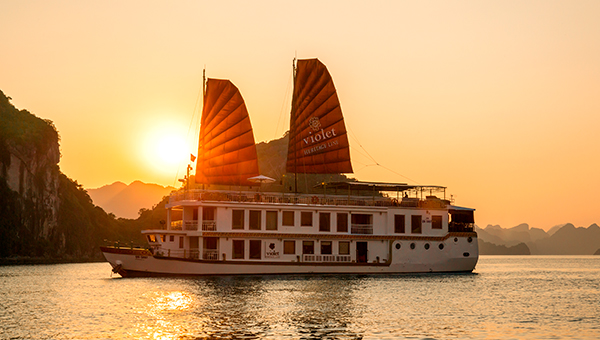 Average temperature: 20-25 degrees Celsius

Rainfall: Low

Humidity: Moderate

Special: The amazing sunset
September to November is the ideal time with the most pleasant weather it offers. It's also the peak season for international tourists so the cruise price might be at a higher rate.
Winter (November to January)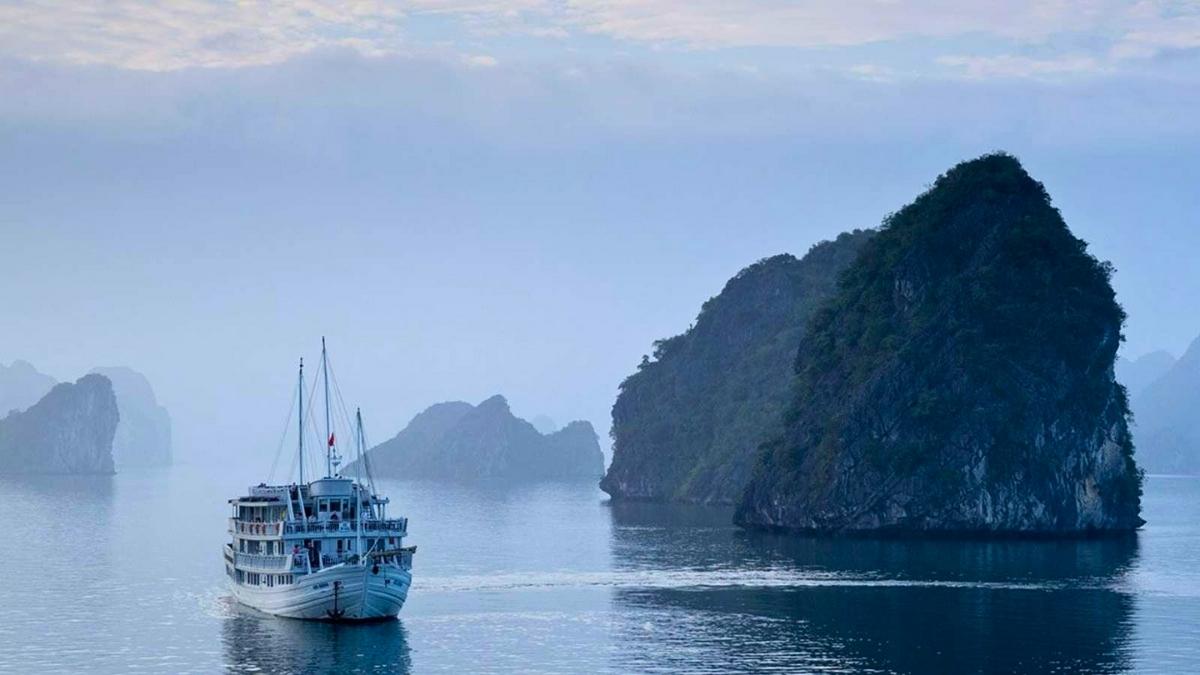 Average temperature: 15-20 degrees Celsius

Rainfall: Low

Humidity: Low

Special: Christmas and New Year atmosphere.
Winter can be quite cold, with temperatures sometimes dropping below 15 degrees Celsius. There is also a higher chance of rain and fog during this time of year. However, December brings the festive spirit of Christmas and New Year, with rare light rain happenings.
Cruise Price Guide for Halong Bay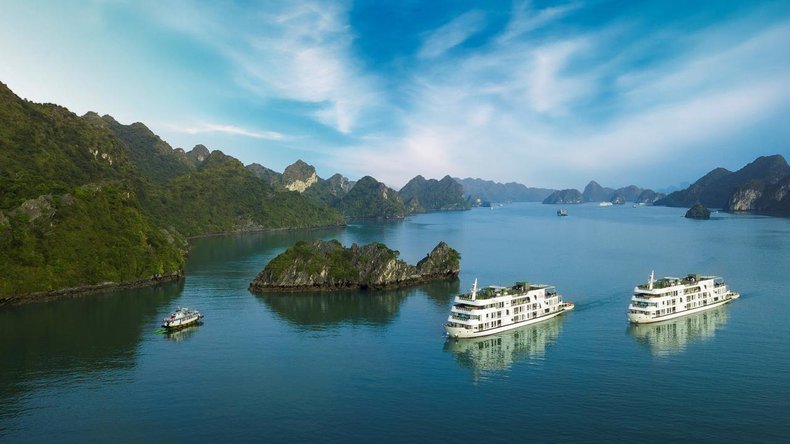 The cost of a Halong Bay cruise can vary based on several factors, including the cruise operator, the type of cruise, the duration, and the time of year.
Cruise Operator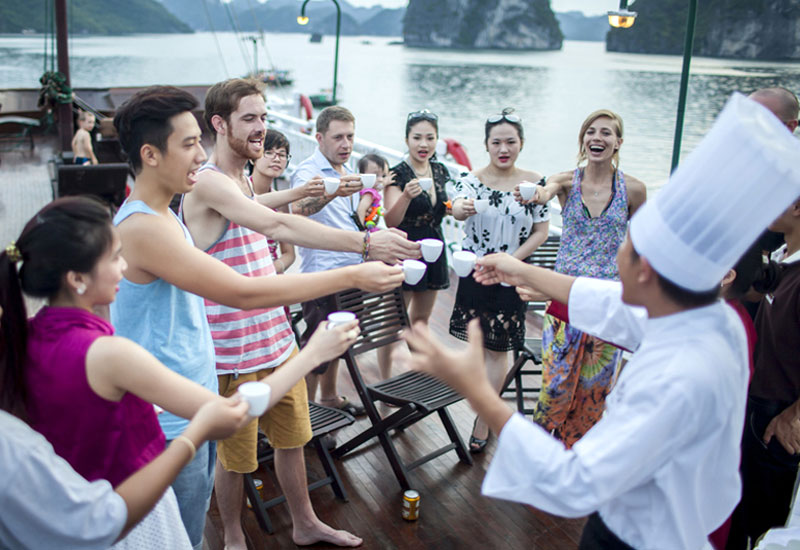 There are many cruise brands in Halong Bay, from budget to luxury cruises. Luxury cruises come with a higher rate. Align with that, they offer more comfortable accommodations, better amenities, and more inclusive services. Budget cruises are more economical but may have fewer amenities and services.
Type of Cruise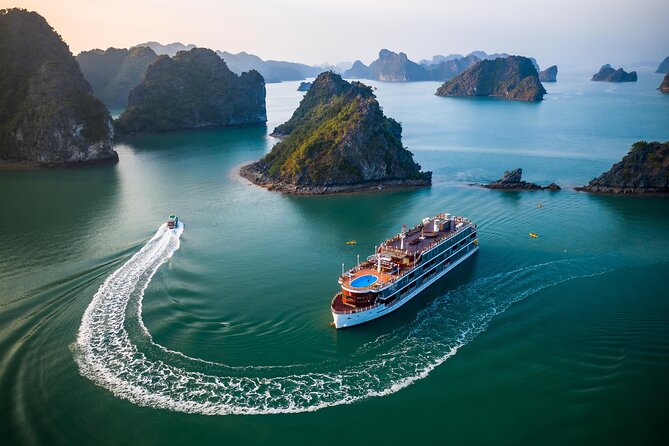 Cruises in Halong Bay come in various types, including day cruises, overnight cruises, and multi-day cruises. Day cruises are the most affordable, while multi-day cruises can be quite expensive due to the extended duration and added services.
Peak - Low season for Halong Bay Cruise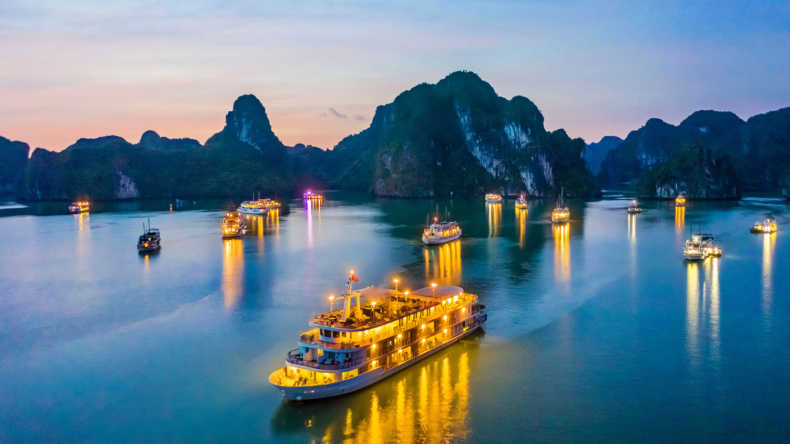 The peak season for Halong Bay cruises is from October to December, while the low season is from May to September.
Cruise prices tend to be higher during the peak season. During this period, you can see a high demand, leading to increased prices. If you are on a budget, it is best to travel during the shoulder or off-season. In contrast, from May to September, prices may be lower. At this time, many cruise brands have attractive deals and promotions.
One thing should keep in mind, booking your Halong Bay cruise well in advance can often secure better deals and discounts. Last-minute bookings may result in higher prices and limited availability, especially during the peak season.
5 Best Tips for Halong Bay Cruise Experience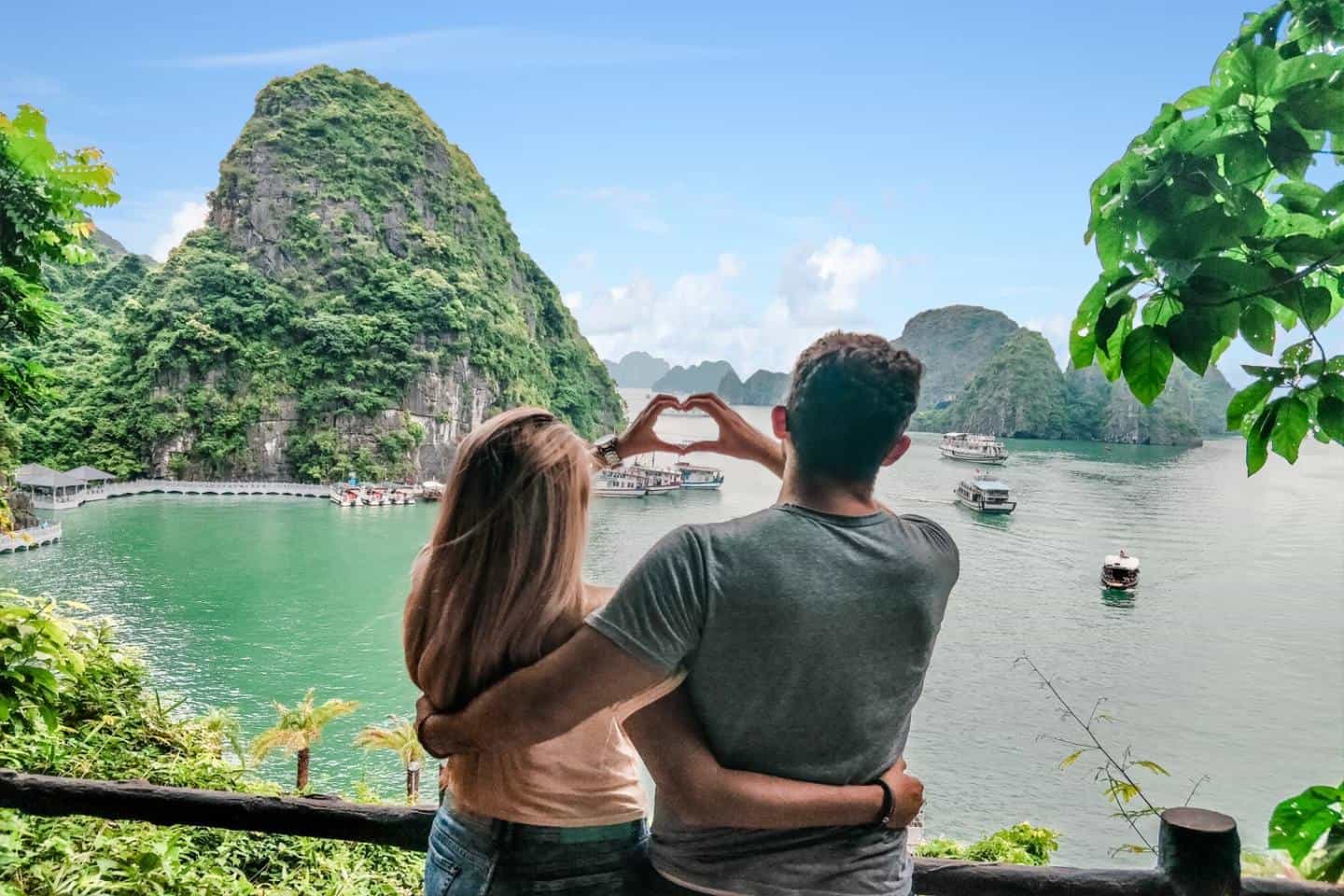 To ensure a smooth trip, here are some key tips to keep in mind:
Pack Light
It's wise to keep your luggage to a minimum. Most boats are well-equipped, providing amenities akin to those in hotels, including towels, soap, and shampoo. You can leave your excess luggage at the hotel or with the travel agent who arranged your tour, making your journey more comfortable and hassle-free.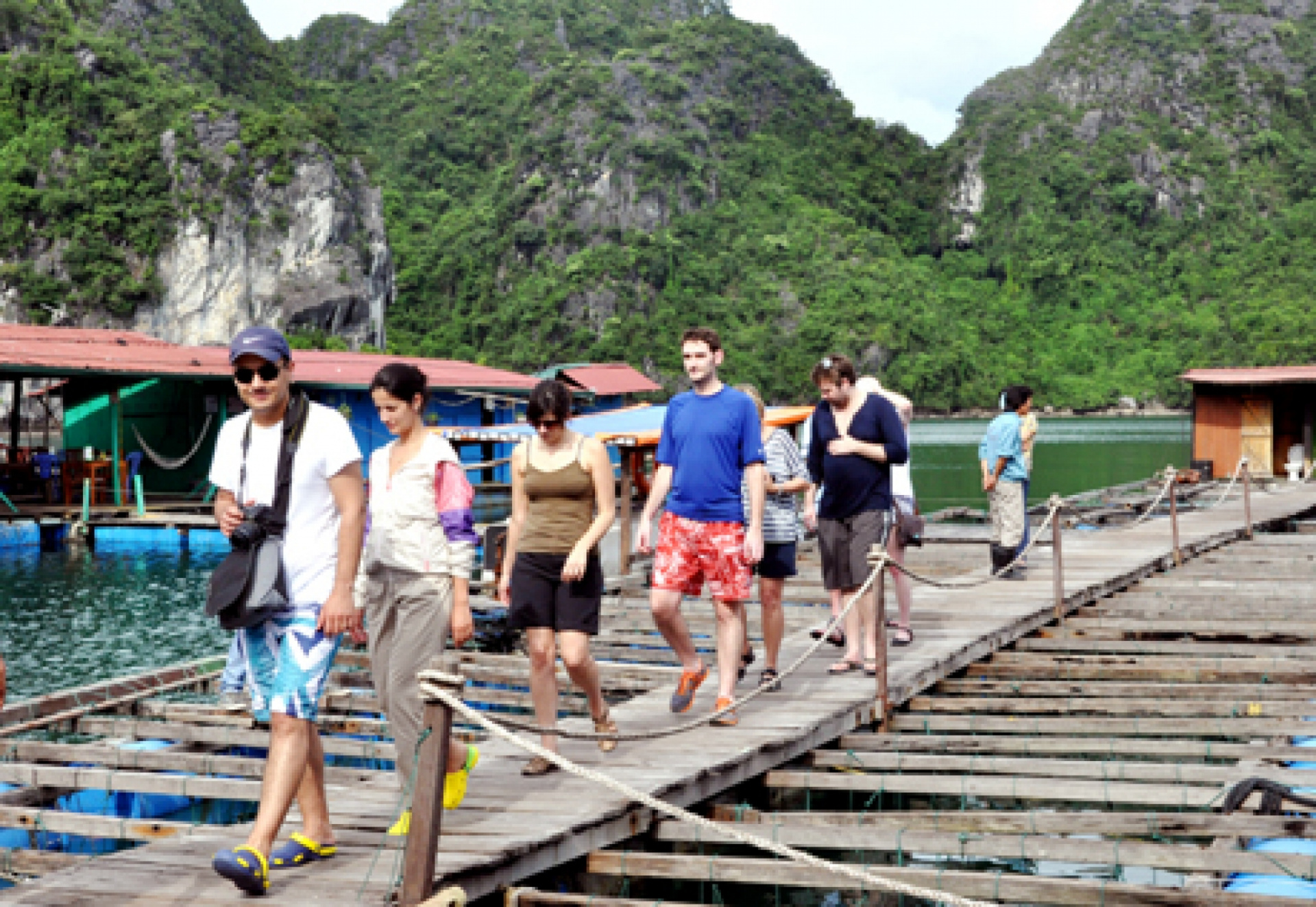 Dietary Considerations
If you're a vegetarian or have food allergies, make sure to note the travel agent at the time of booking. This ensures that the onboard kitchen can accommodate your needs. You will spend 1 or 2-3 days on the Bay, so all foods are well prepared before the departure. It's too late if you inform your specific food restrictions when you embark on the cruise.
Passport Safety on the Bus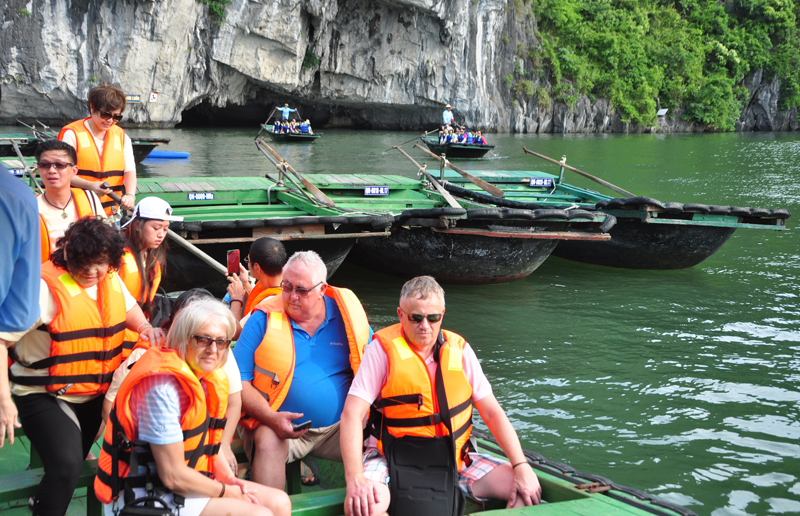 When you board the tour bus, your guide will temporarily hold your passport for boat check-in procedures. For added security, it's advisable to store your passport in a safe and easily accessible location.
Cabin Selection on Cruise
Your choice of cabin location can significantly impact your cruise experience. It's worth noting that some cabins on the boat may be positioned near machinery, which can create noise disturbances, particularly during the night.
No Free Drinks On Board
It's important to understand that there are no complimentary drinks on board the cruise. Unlike some all-inclusive resorts, drinks generally come at an additional cost. You'll be able to purchase drinks like water, soft drinks, and alcoholic beverages onboard, so be prepared for these expenses.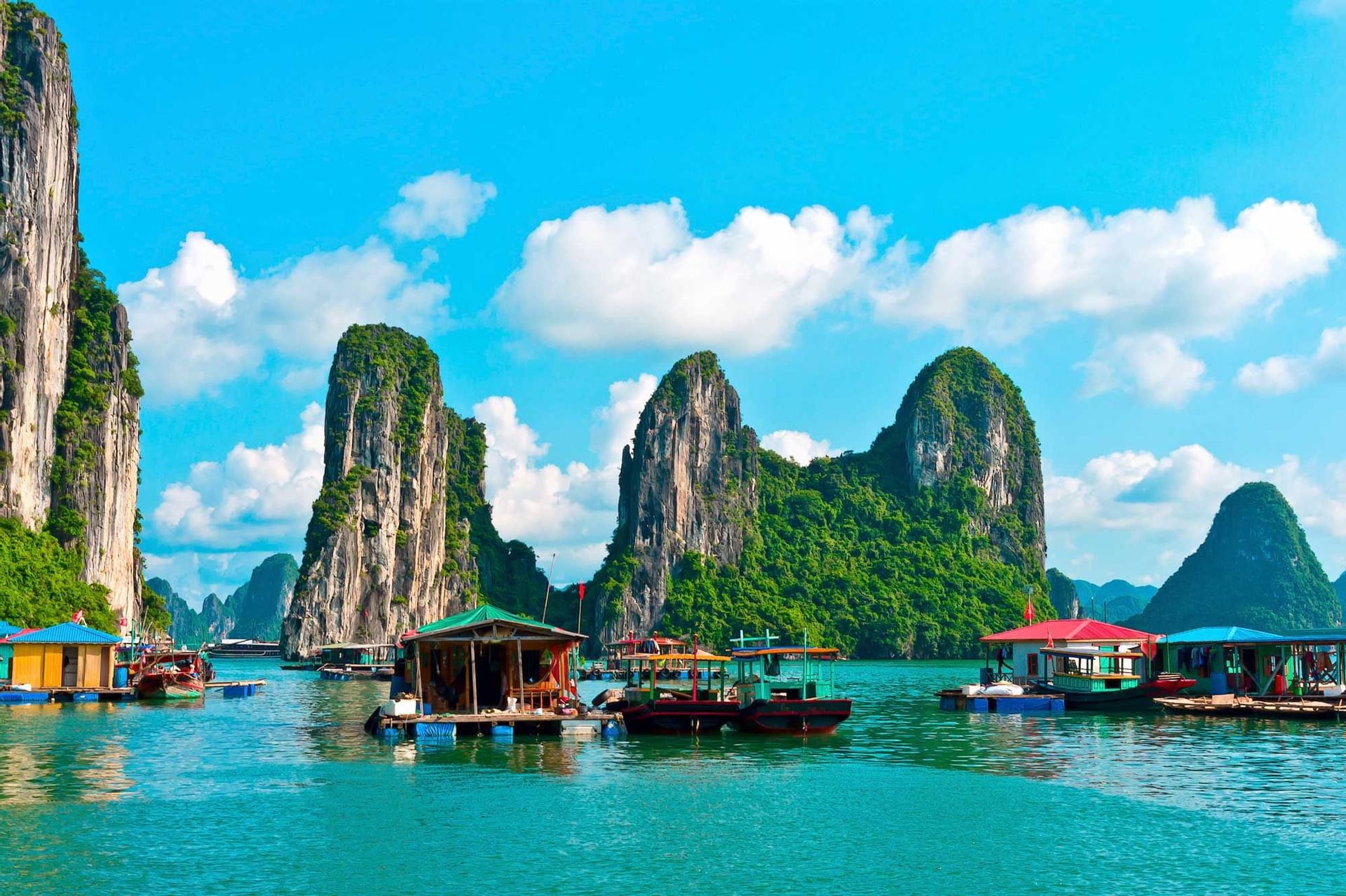 In conclusion, This stunning UNESCO World Heritage Site is one of the most popular tourist destinations in Vietnam for a reason. The best time for a Halong Bay cruise depends on your weather preferences and budget. If you're looking for the ideal combination of pleasant weather and reasonable prices, consider visiting in the shoulder season during September. However, if you want to experience Halong Bay under clear skies and are willing to pay a bit more, aim for the high season. Regardless of when you go, Halong Bay's breathtaking beauty and unique experiences will make your cruise an unforgettable adventure.
See our cruises offer: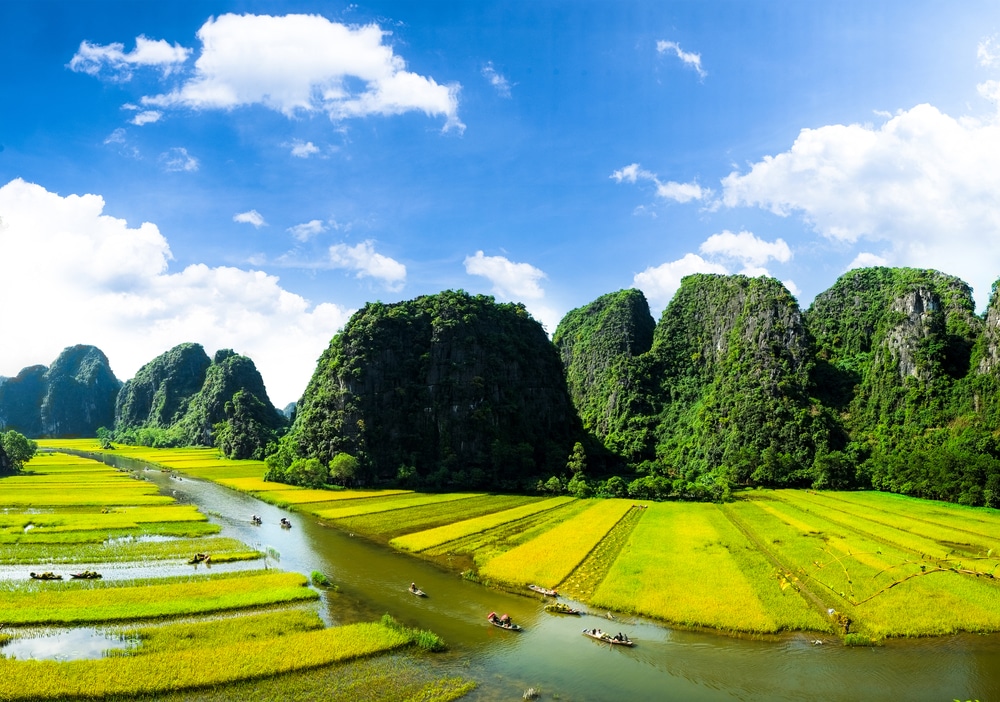 Looking for other places for a day tour from Hanoi:
Travel to Ninh Binh: The latest guide and schedule for 2023
Mua Cave Ninh Binh: A Complete Guide for a day trip from Hanoi
Other Articles