Top-Rated Tours in Ninh Binh: Best-Selling Tours & Review and Tips
12/10/2023
Learn How to make the right decision on booking Ninh Binh Tours that match your budget and preferences. Also, see the most popular and highly reviewed tour experiences.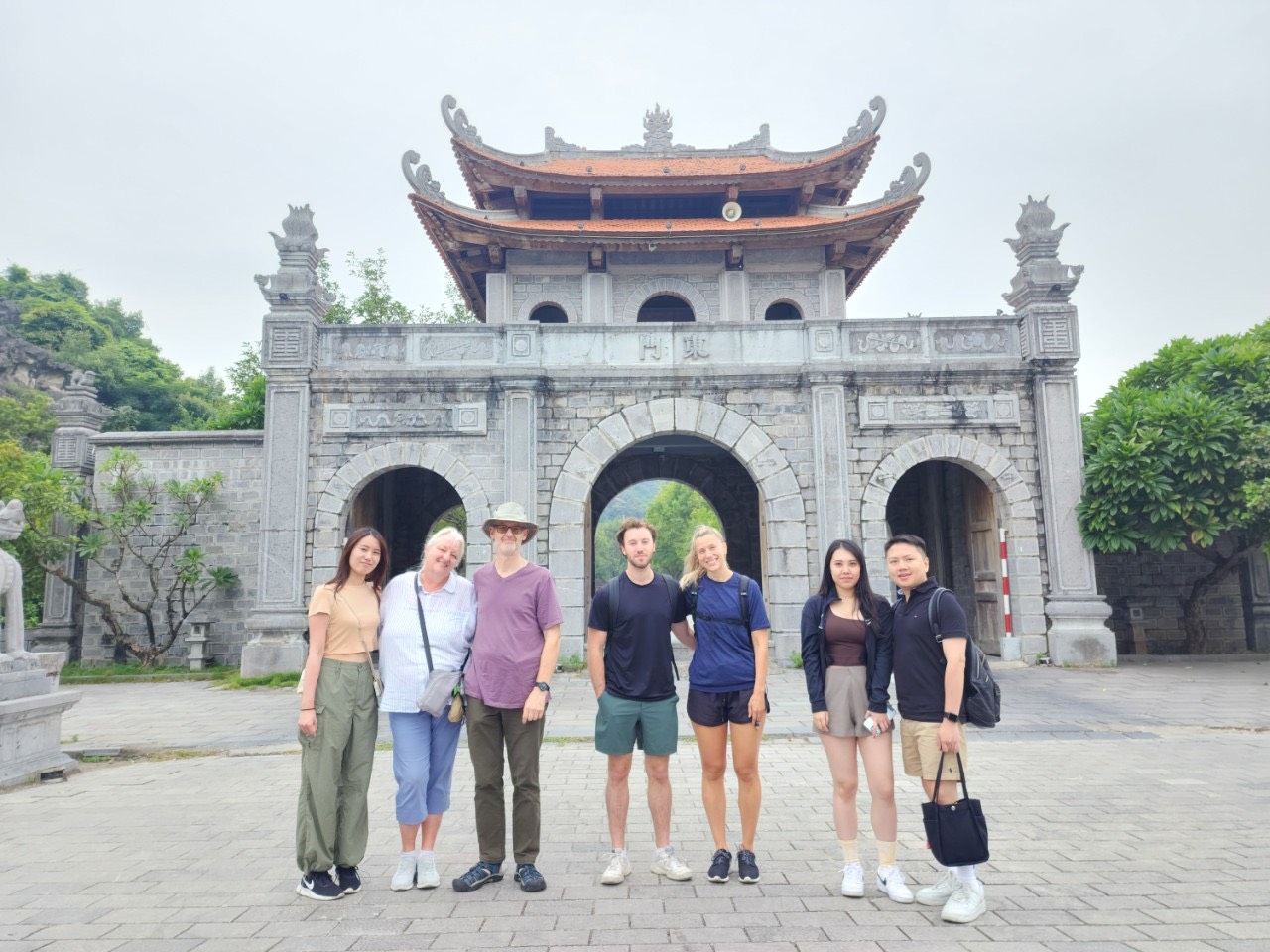 Current State of Tourism in Ninh Binh
With its stunning natural scenery, ancient heritage sites, and rich rural culture, Ninh Binh has emerged as a top destination for international travellers to Vietnam. Nestled just south of Hanoi, just about 90 kilometres (1 hour 30 minutes), Ninh Binh is considered a must-visit for any first-time visitor.
Along with the tourism boom in Ninh Binh, countless tour options have opened up. However, with so many independent operators and free market competition, tour prices and quality vary greatly. Two common issues are:
Tours with similar itineraries but considerably different price tags

Similarly-priced tours with completely different destinations and activities.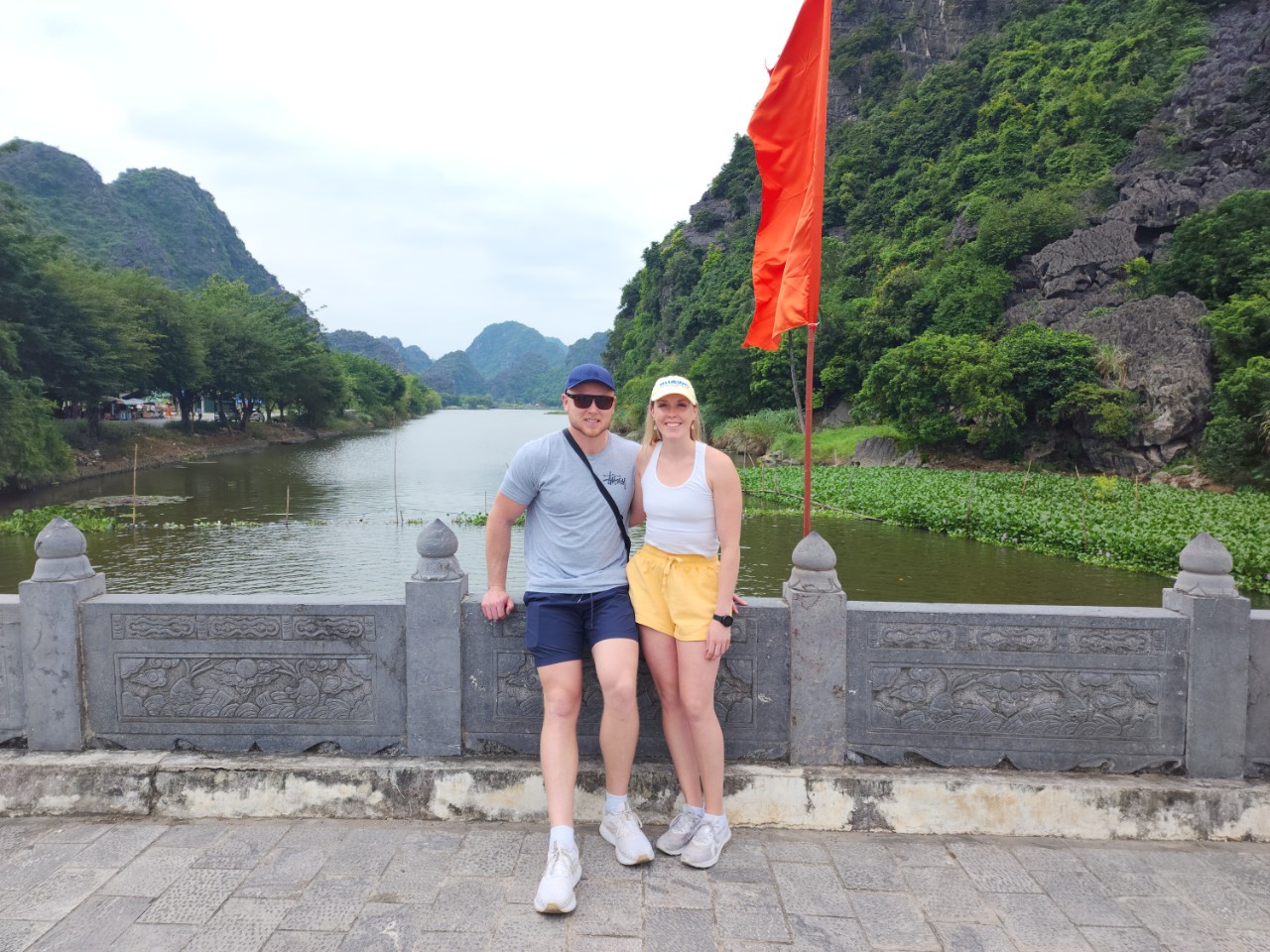 So, How can travellers make an informed and value-for-money choice?
To make a smart decision about which is the best Ninh Binh tour to join, it is essential to acquire a comprehensive understanding of Ninh Binh tourism and the available services.
Understand Ninh Binh Tourism
Ninh Binh Location and Transportation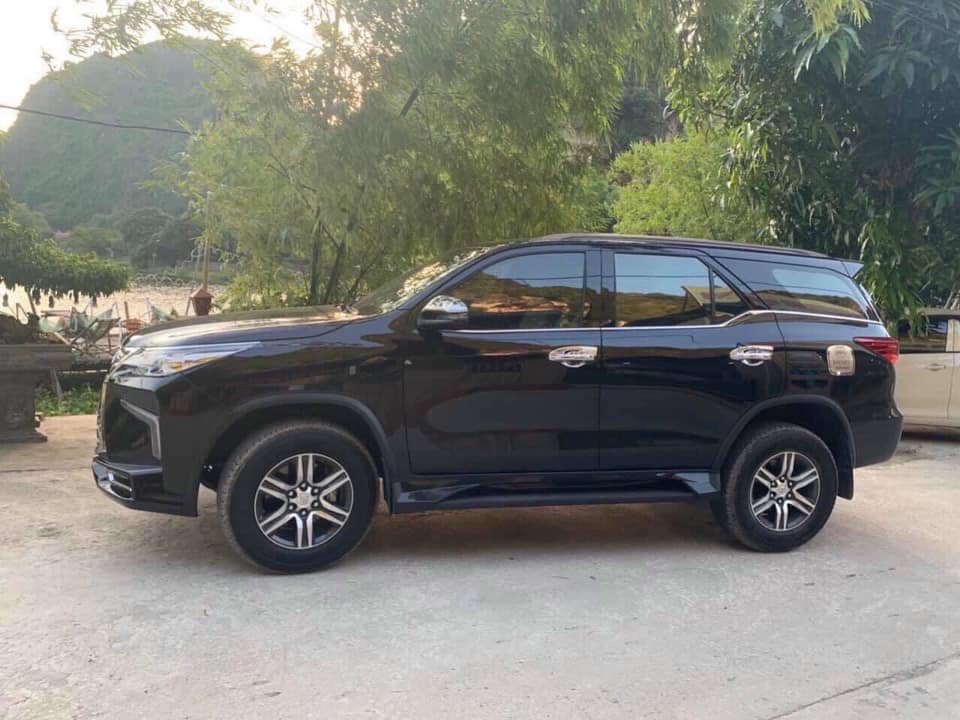 Where is Ninh Binh, Vietnam and How to get to Ninh Binh?
Ninh Binh is situated approximately 90 kilometres (56 miles) south of Hanoi, the capital city of Vietnam. The province is often referred to as "Halong Bay on land" due to its karst formations that are similar to the famous Halong Bay.
It is accessible by various means, such as private cars, motorbikes, trains or scheduled bus services. Most tourists visit Ninh Binh on a day tour from Hanoi, while some stay overnight in Ninh Binh.
Tourist Activities and Main Attractions
Some of the main attractions in Ninh Binh include:
Tam Coc - Bich Dong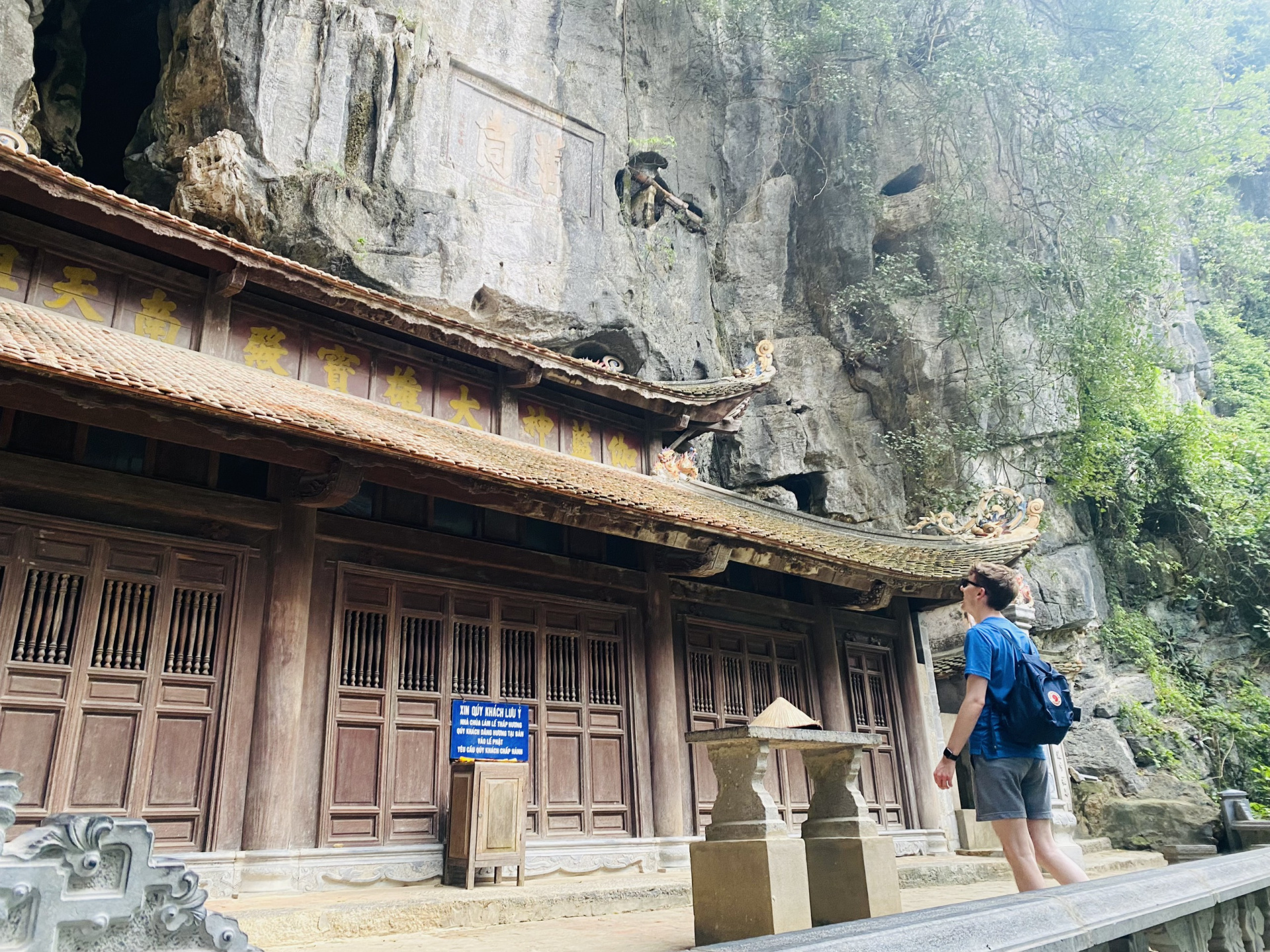 Tam Coc is famous for its karst landscapes, rice paddies, and serene river. Visitors can take a leisurely boat ride through the winding waterways, passing beneath lush rice fields and through natural caves. Not far from Tam Coc is Bich Dong Pagoda, an old temple with 3 small temples nested on a hillside, which offers breathtaking panoramic views of the region.
Trang An Scenic Landscape Complex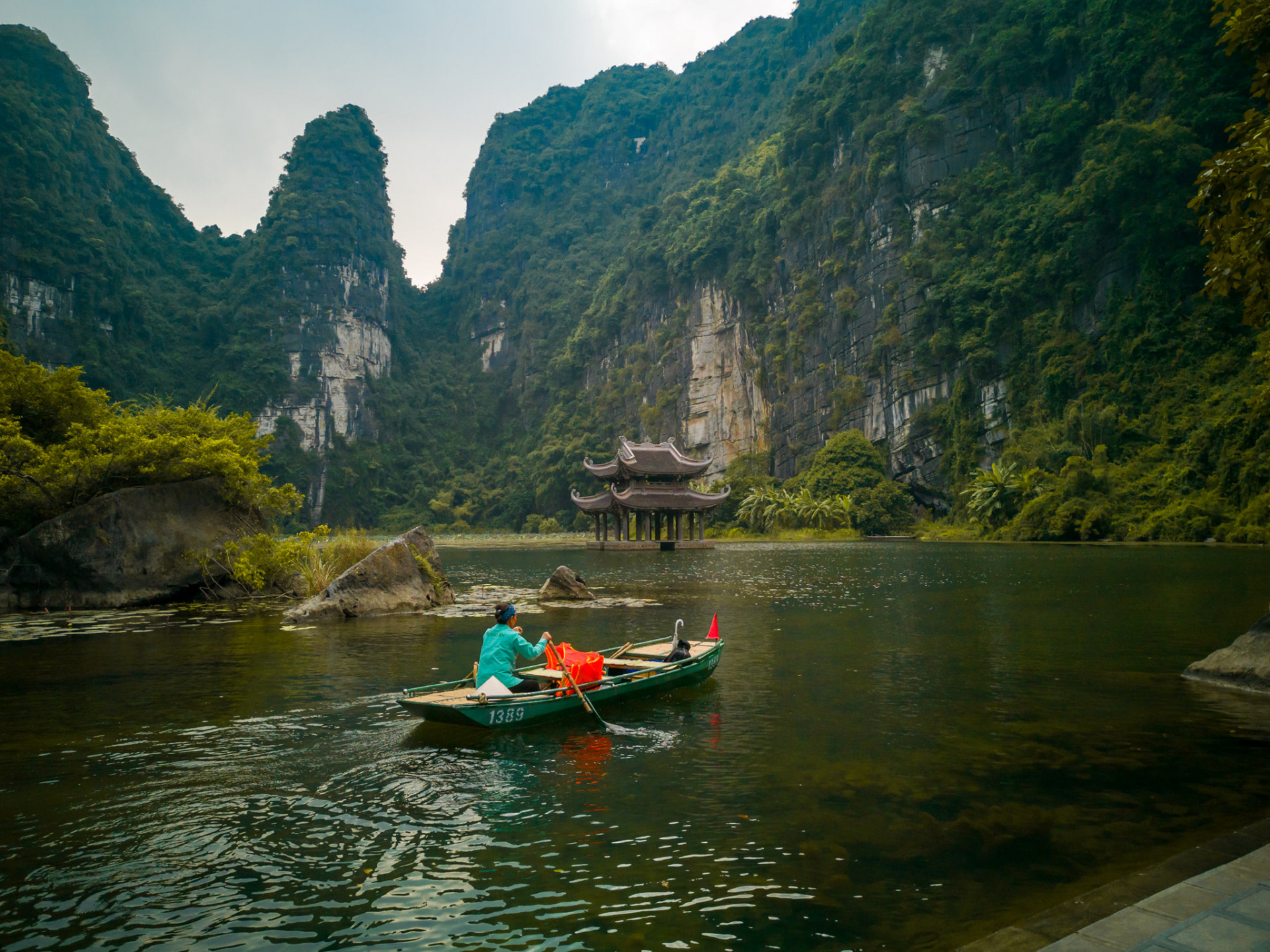 Recognized as a UNESCO World Heritage Site, Trang An is a spectacular area known for its limestone karst formations and pristine waterways. Visitors can explore this breathtaking natural landscape by taking a boat ride through caves and among lush greenery.
Hoa Lu Ancient Capital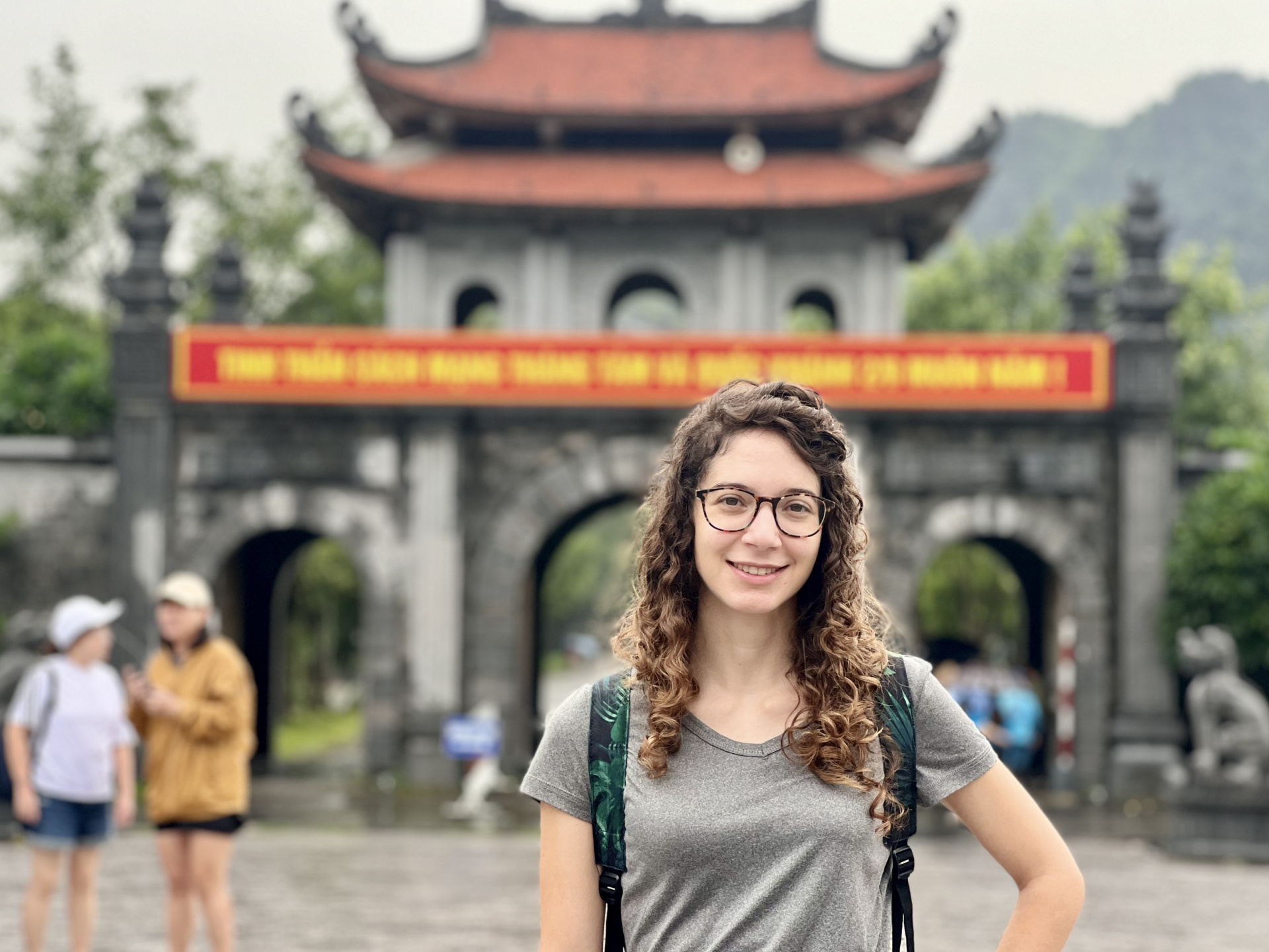 Hoa Lu was the capital of Vietnam during the Dinh and Le dynasties in the 10th and 11th centuries. The site features well-preserved temples and historic structures, including the Dinh Tien Hoang Temple and Le Dai Hanh Temple. It's an excellent place to learn about Vietnam's history and culture.
Cuc Phuong National Park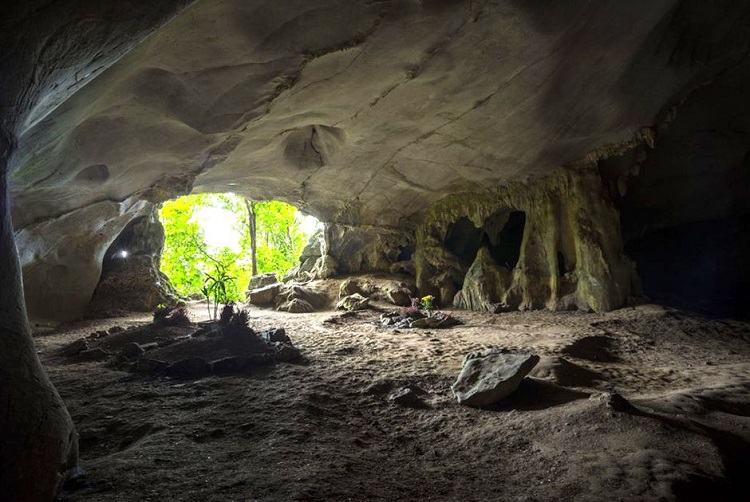 Located about 45 kilometres from Ninh Binh, Cuc Phuong is Vietnam's first national park. It is home to diverse flora and fauna and offers trekking opportunities. The park also features the Endangered Primate Rescue Center, dedicated to the conservation of primate species.
Van Long Nature Reserve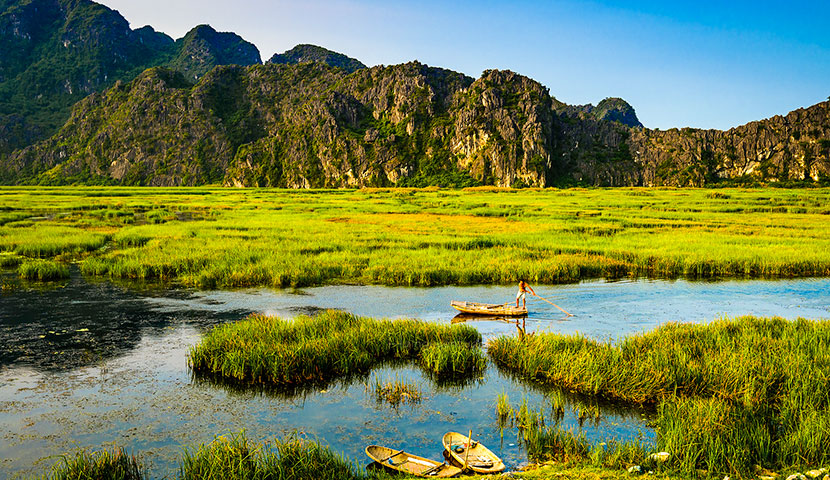 Known for its stunning wetland landscapes, Van Long Nature Reserve is an excellent place for bird-watching and enjoying boat rides.
Phat Diem Cathedral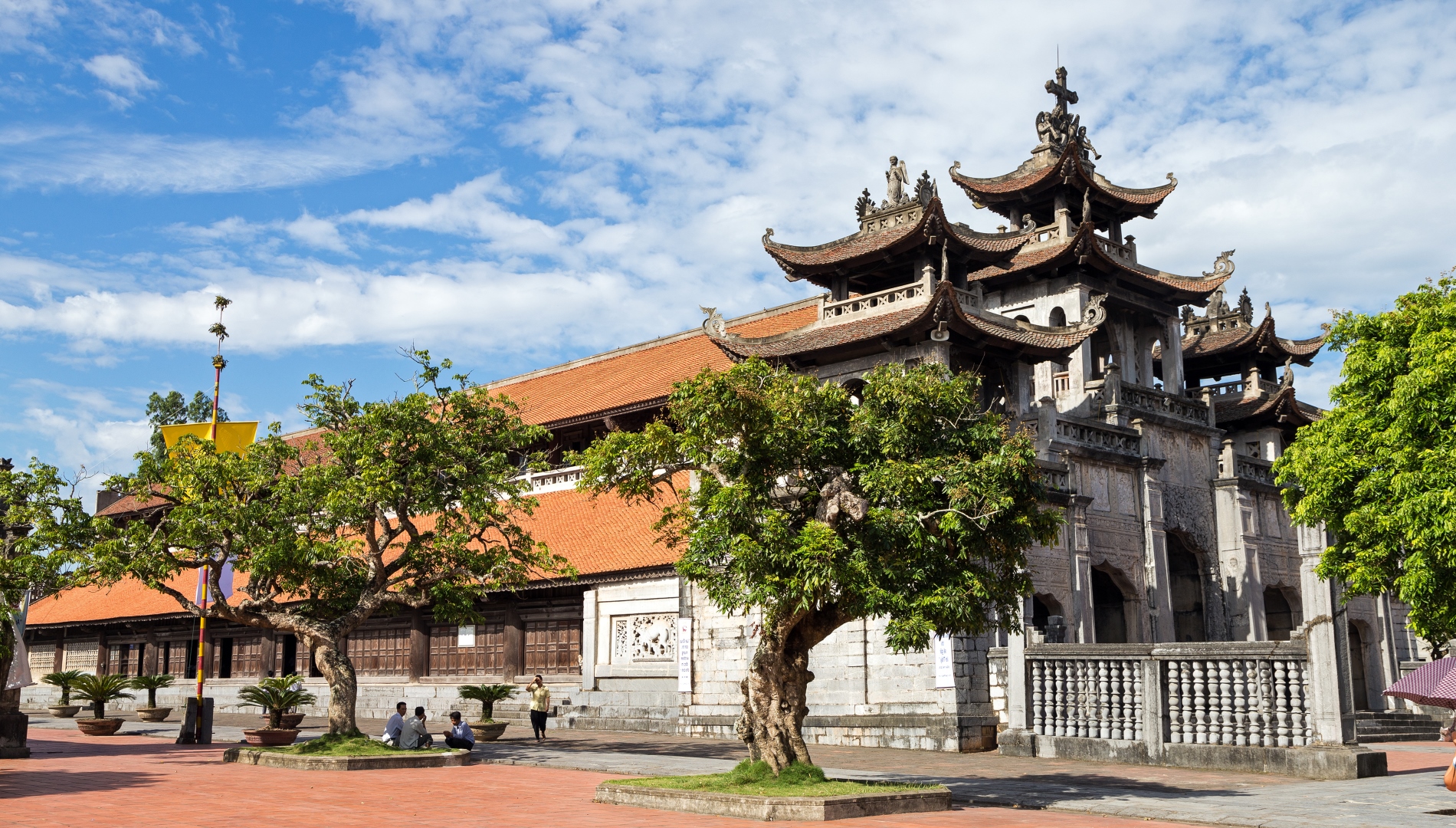 This grand Catholic cathedral is a unique blend of Vietnamese and European architectural styles.
Bai Dinh Pagoda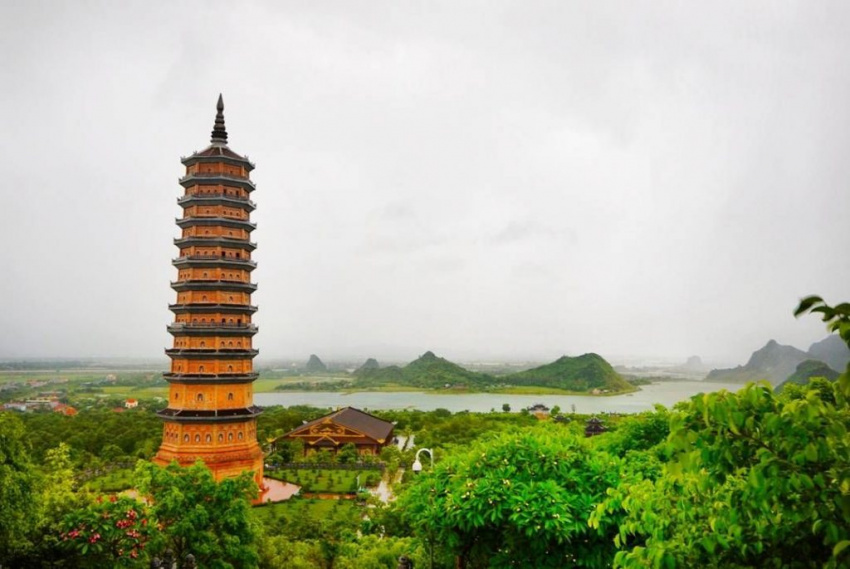 This is one of the largest Buddhist complexes in Southeast Asia. The complex includes numerous temples, statues, and a 100-ton bronze Buddha statue. Visitors can explore the vast grounds and enjoy the peaceful surroundings.
Kenh Ga Floating Village
Situated on the Hoang Long River, Kenh Ga is a charming floating village where people live, work, and go about their daily routines on the water. A boat tour of the village offers a unique glimpse into the rural life of the local people.
Thung Nham Bird Garden
A tranquil area for bird-watching, Thung Nham Bird Garden is home to various bird species, including storks and swallows. The garden is set amidst lush gardens and caves.
Mua Cave (Hang Mua)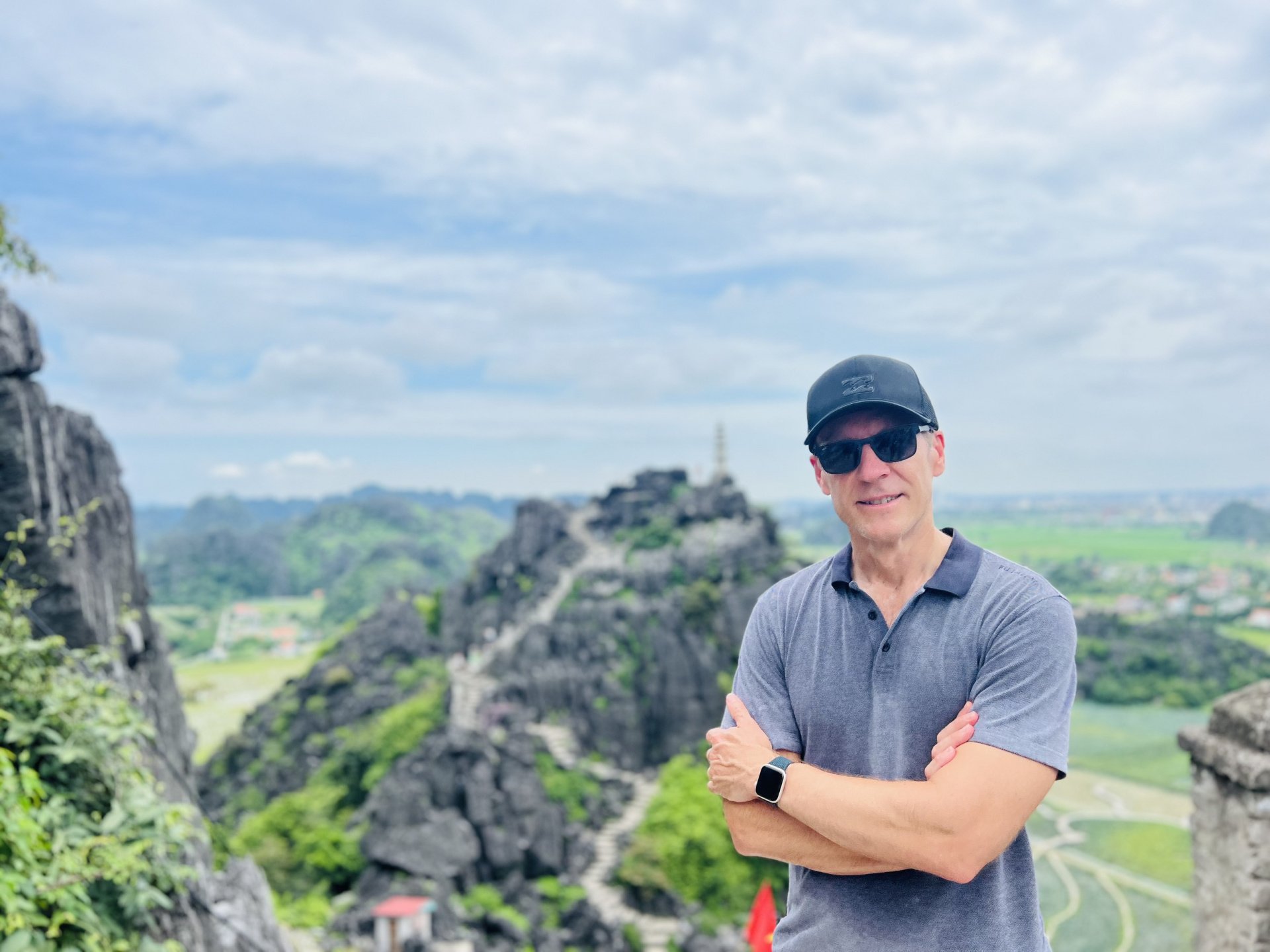 This cave offers a challenging climb to a viewpoint at the top of a limestone mountain. The reward is breathtaking panoramic views of Ninh Binh's karst landscape, particularly stunning at sunset.
Popular things to do in Ninh Binh
Here are some of the most popular tourist activities in Ninh Binh:
Boat Tours in Tam Coc and Trang An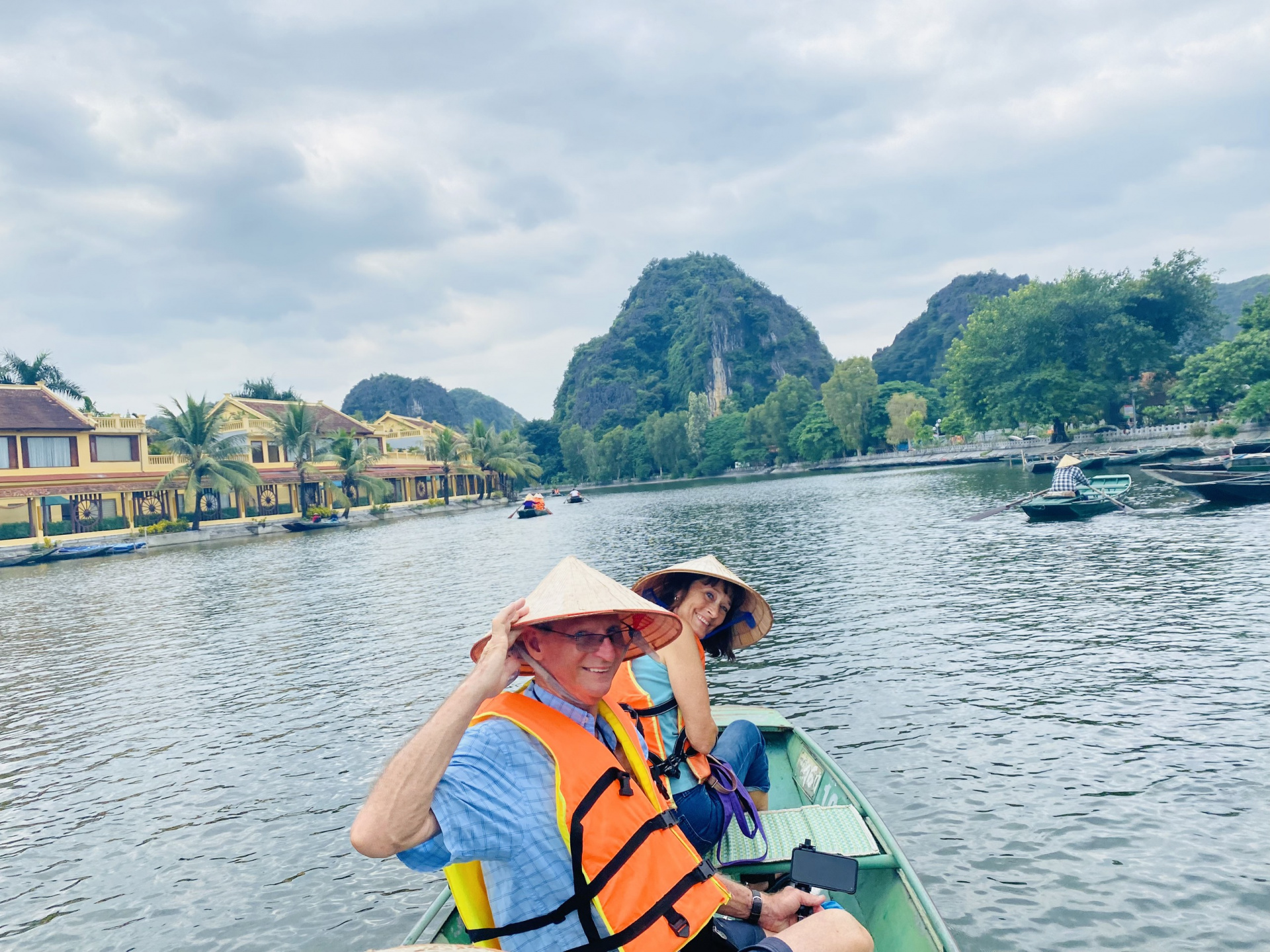 A boat tour along rivers is a must-do activity in Ninh Binh. In Tam Coc, boat rides take you through karst towels and lush rice paddies, while Trang An offers a UNESCO-listed complex of waterways, caves, and amazing landscapes.
Cycling around the local village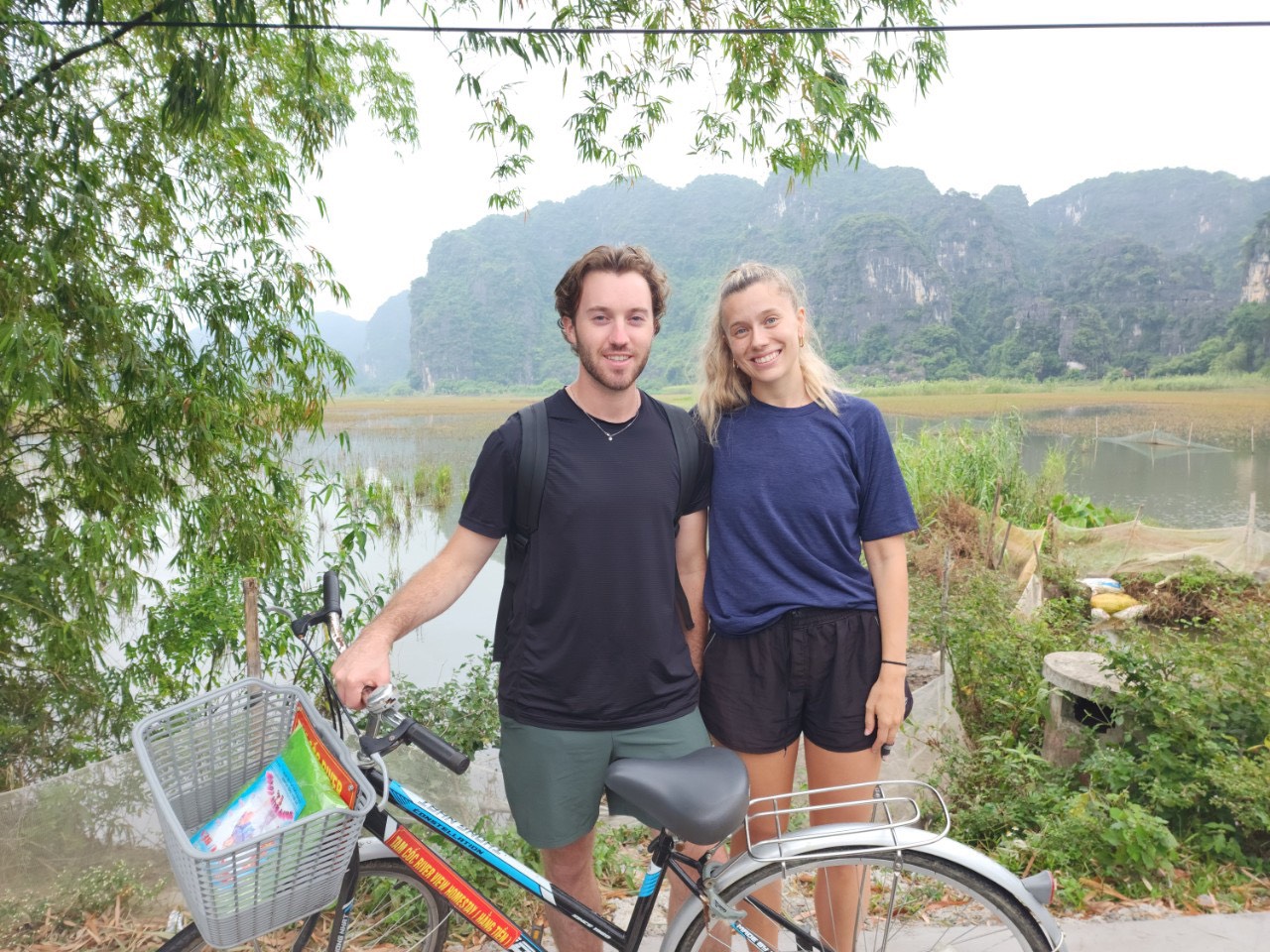 Ninh Binh's flat terrain and scenic countryside make it an ideal place for cycling. Rent a bicycle and explore the picturesque villages, rice fields, and rural landscapes at your own pace.
Hiking and Trekking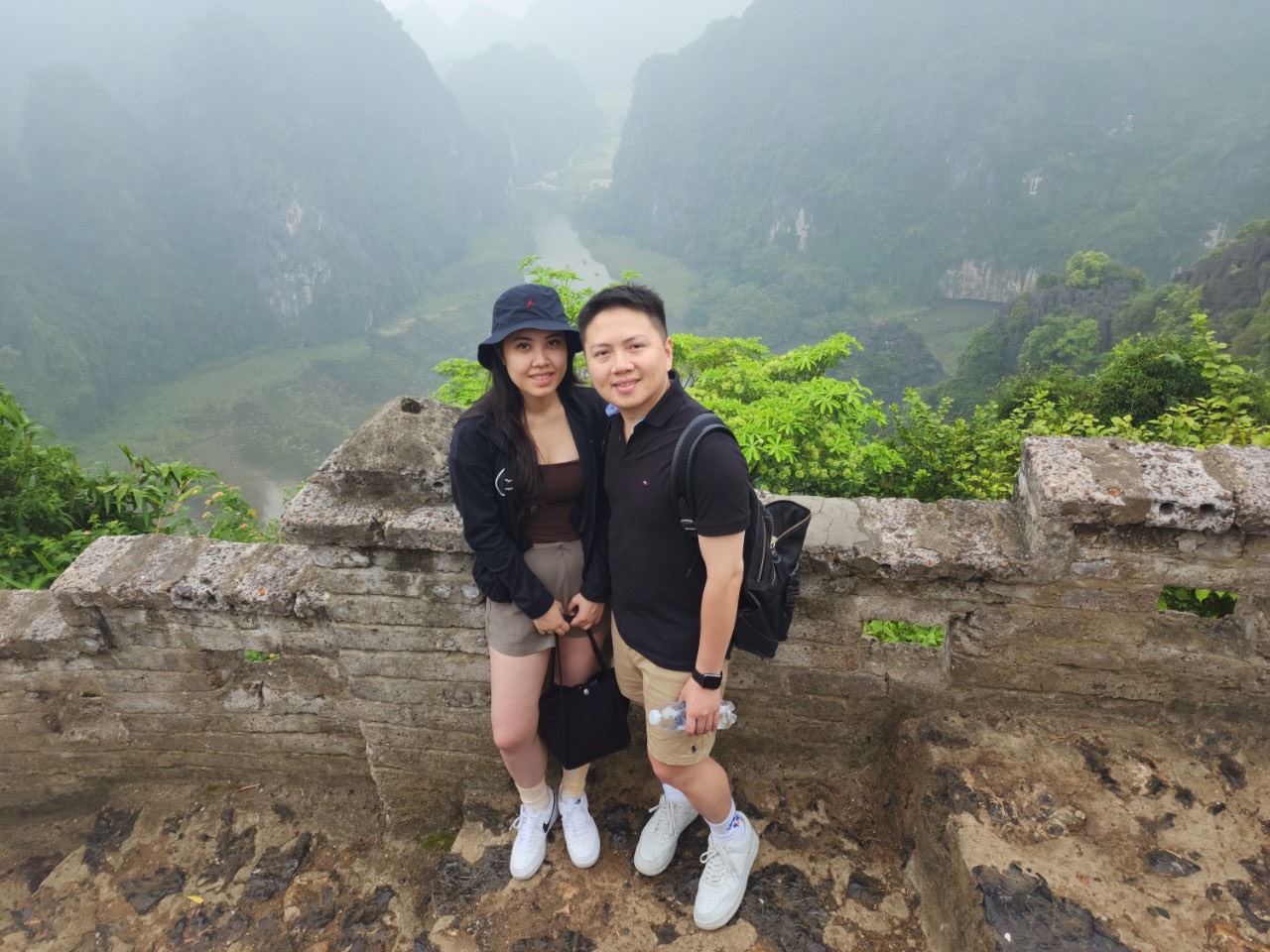 There are various hiking trails in and around Ninh Binh, such as those in Cuc Phuong National Park and Mua Cave. These hikes offer a chance to connect with nature and enjoy panoramic views of the region.
Bird Watching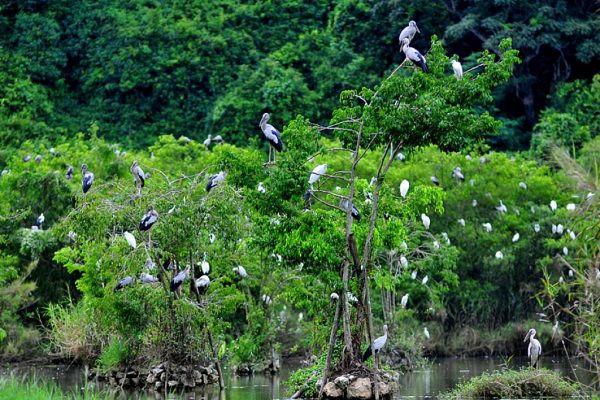 Thung Nham Bird Garden is a haven for bird enthusiasts. The area is home to various bird species, including storks and swallows, making it an excellent spot for bird watching.
Visit Ancient Temples and Pagodas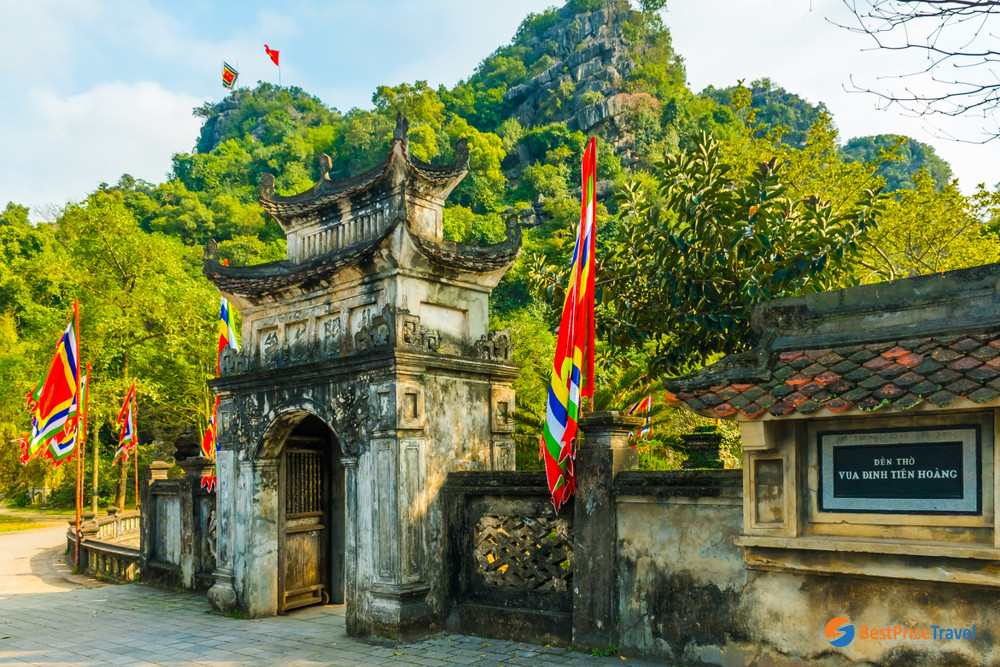 Explore the rich cultural heritage of Ninh Binh by visiting ancient temples and pagodas like Hoa Lu Ancient Capital, Bich Dong Pagoda, Bai Dinh Pagoda, and Phat Diem Cathedral.
Understand Basic Services in a Ninh Binh Tour
When evaluating tour options, consider factors such as accommodation (especially if you are considering an overnight tour), meal arrangements (buffet or set menu, and meal standard), modes of transportation (big bus, private car, limousine bus,…) and the tour type (private tour or a shared tour).
Key Factors When Choosing a Tour
Group Size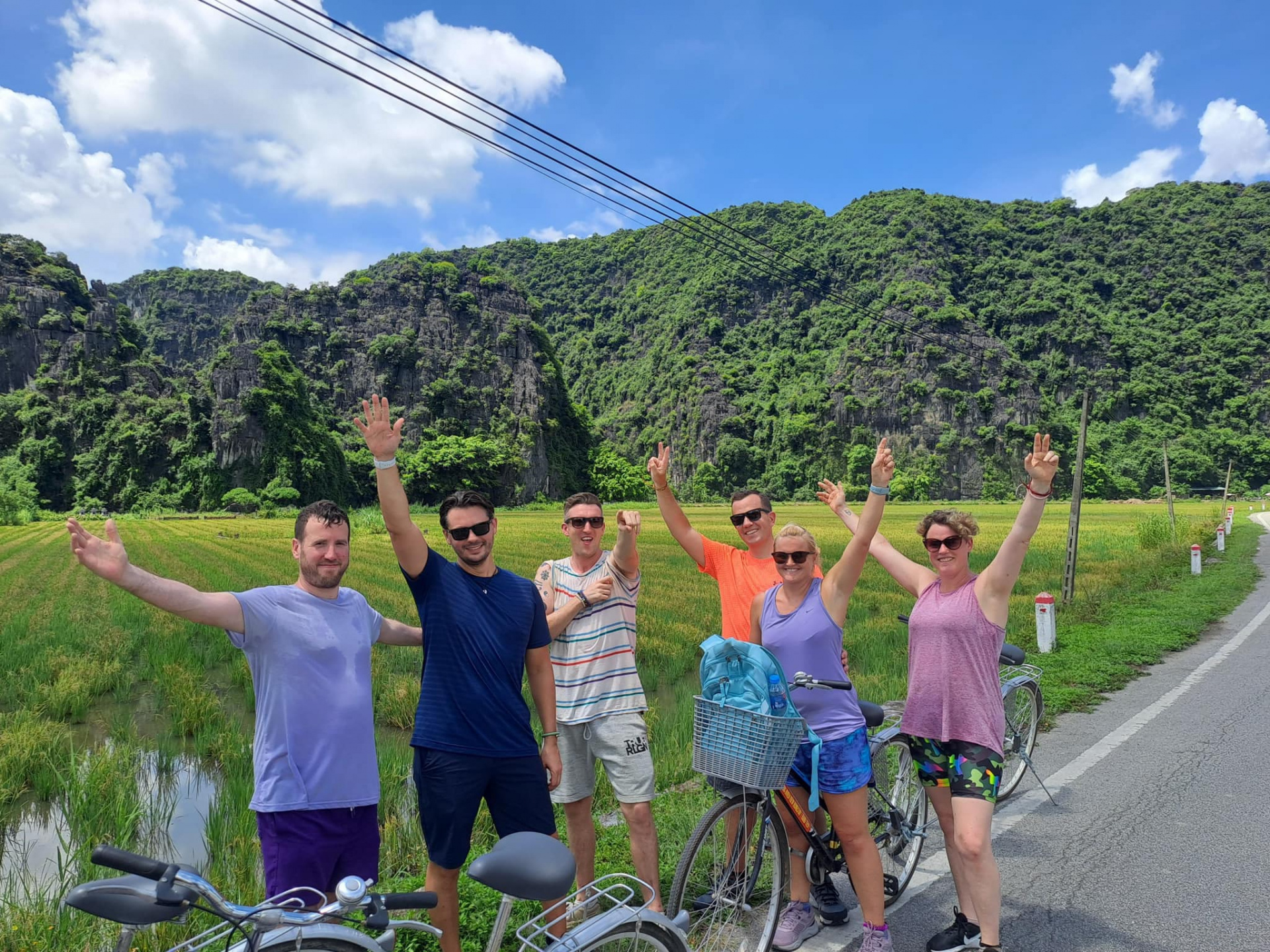 It is vital to consider the size of the tour group. Smaller groups often provide a more personalized experience, while larger groups may offer a more sociable atmosphere.
Mode of Transportation
Determine the means of transportation utilized within the tour. Ensure that the mode of transport aligns with your preferences, whether you're looking for an adventurous motorbike tour or a more comfortable car ride.
Attractions
Different tours may visit various attractions, and the ticket prices for these attractions can vary. Verify that the tour includes the specific places you want to visit.
Accommodation
For those opting for an overnight tour, the quality and comfort of accommodation play a crucial role in the overall experience. Make sure it aligns with your preferences and comfort standards.
Meals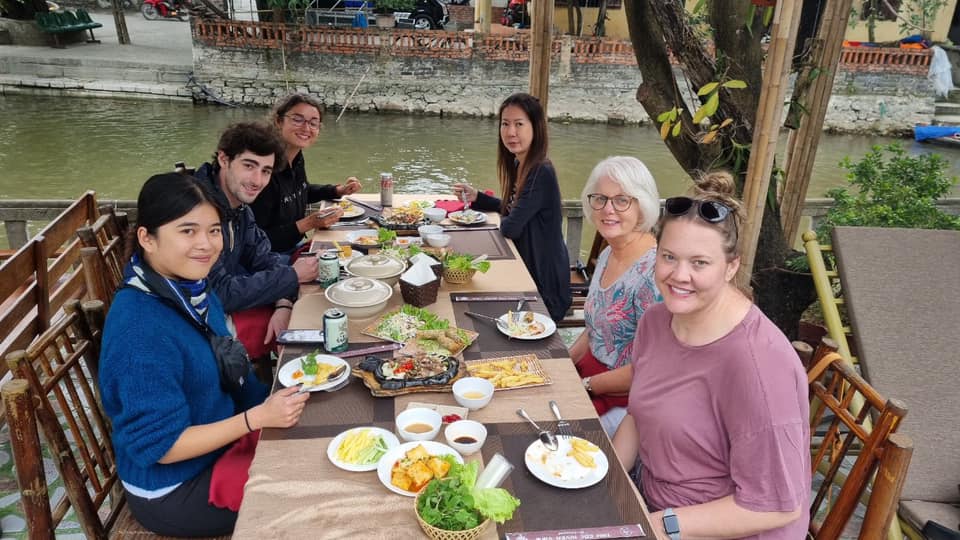 Assess the meal options provided during the tour. Understand whether the tour offers buffet-style or set menus and confirm the number of meals included.
Tour Type
Consider whether a private tour or a group tour is better suited to your preferences. Private tours offer a more tailored experience, while group tours can be a more budget-friendly option.
Inclusions and Exclusions
Take a close look at what is covered in the tour price. Additionally, understand any extra expenses that you might need to cover independently, such as souvenirs, tips, or special experiences.
Children Policy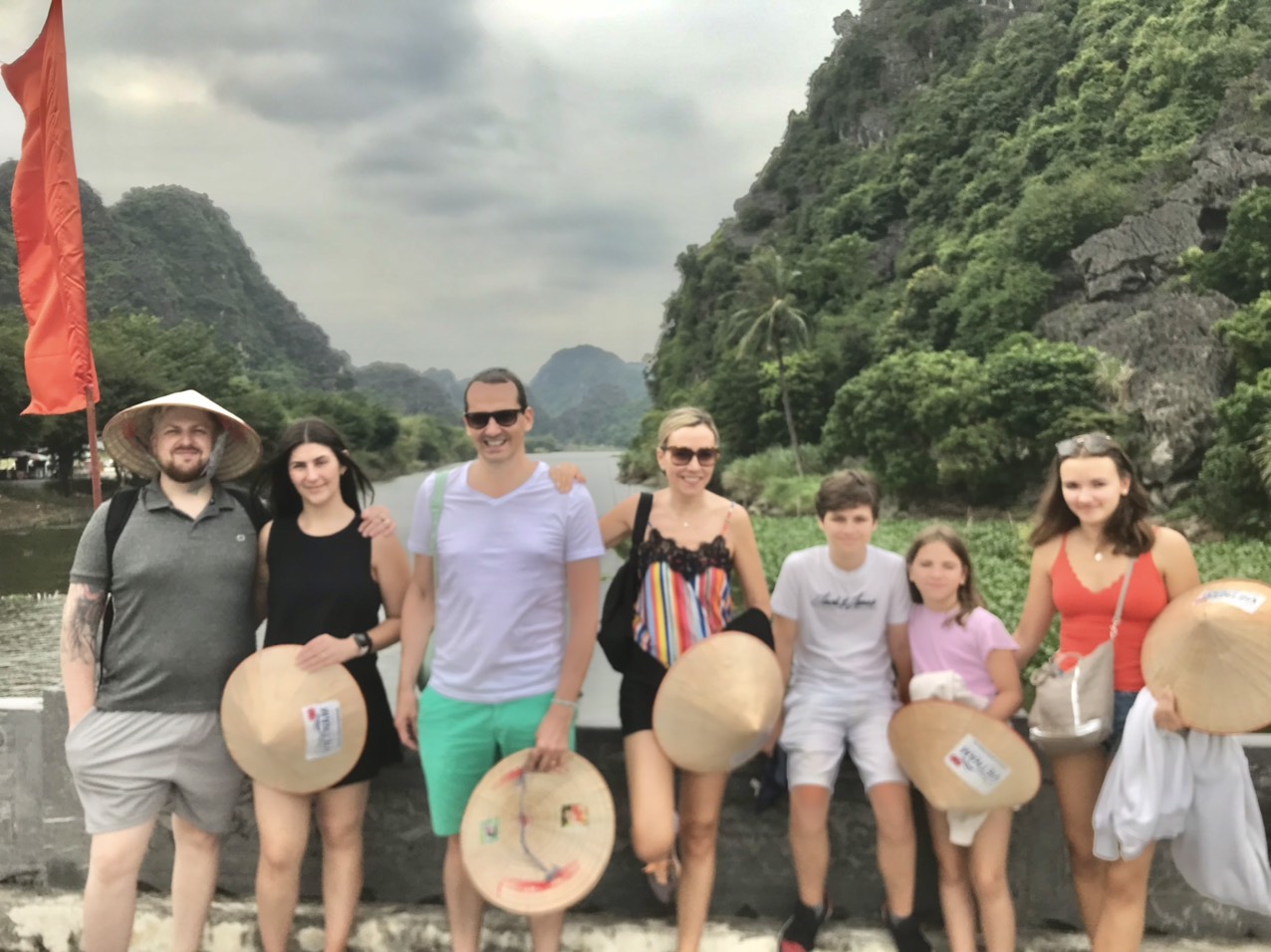 You can get a better price for kids, so remember to ask about children's policies before booking tours.
Tips for Booking a Value-for-Money Ninh Binh Tour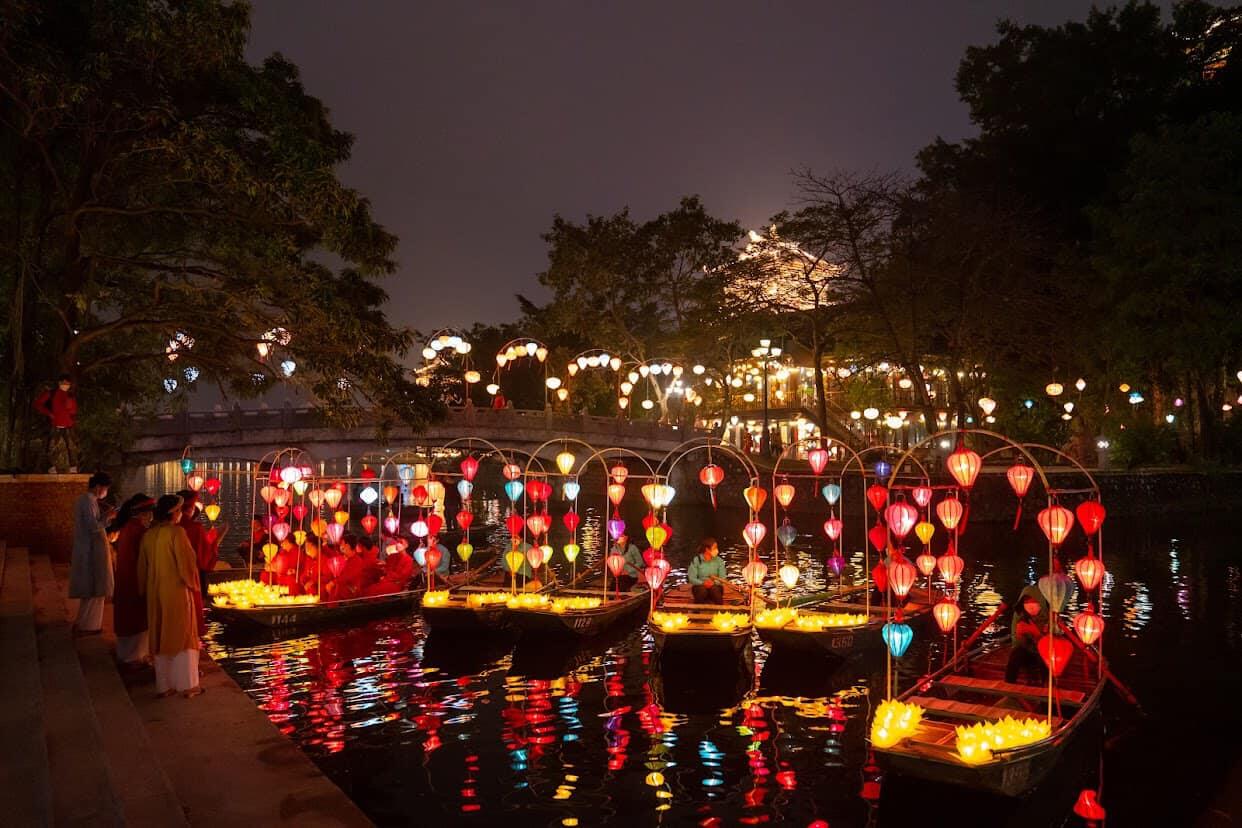 To ensure you get the most value from your Ninh Binh tour, consider the following tips:
Compare Prices
Compare prices from different tour operators with similar itineraries to ensure you receive a fair deal. It's essential to look beyond the price tag and consider the overall value provided.
Customer Reviews
Investigate the reputation of tour operators by reading customer reviews on websites, social media, and travel forums. Positive reviews from previous travellers often indicate a reliable and reputable company.
Don't Focus on Low Prices
While affordability is a factor, do not prioritize the cheapest option to the point of compromising your experience. Some established and reputable tour companies may offer slightly higher prices due to their experience and ability to provide better services.
Best Selling Ninh Binh Tours
To simplify your tour selection process, here is a list of Best Ninh Binh Tours Aloha offers:
Full-Day Ninh Binh Highlights Tour from Hanoi (TAM COC)
Visit the ancient Dinh King temple in the Hoa Lu ancient capital
Visit Mua Cave and climb up 500 steps on Lying Dragon Mountain to enjoy a breathtaking panoramic view

Enjoy a set-menu lunch with Vietnamese cuisine at the local homestay

Enjoy the sampan boat trip on Ngo Dong River at Tam Coc

Cycle through the rice fields and villages

Visit the ancient Bich Dong Pagoda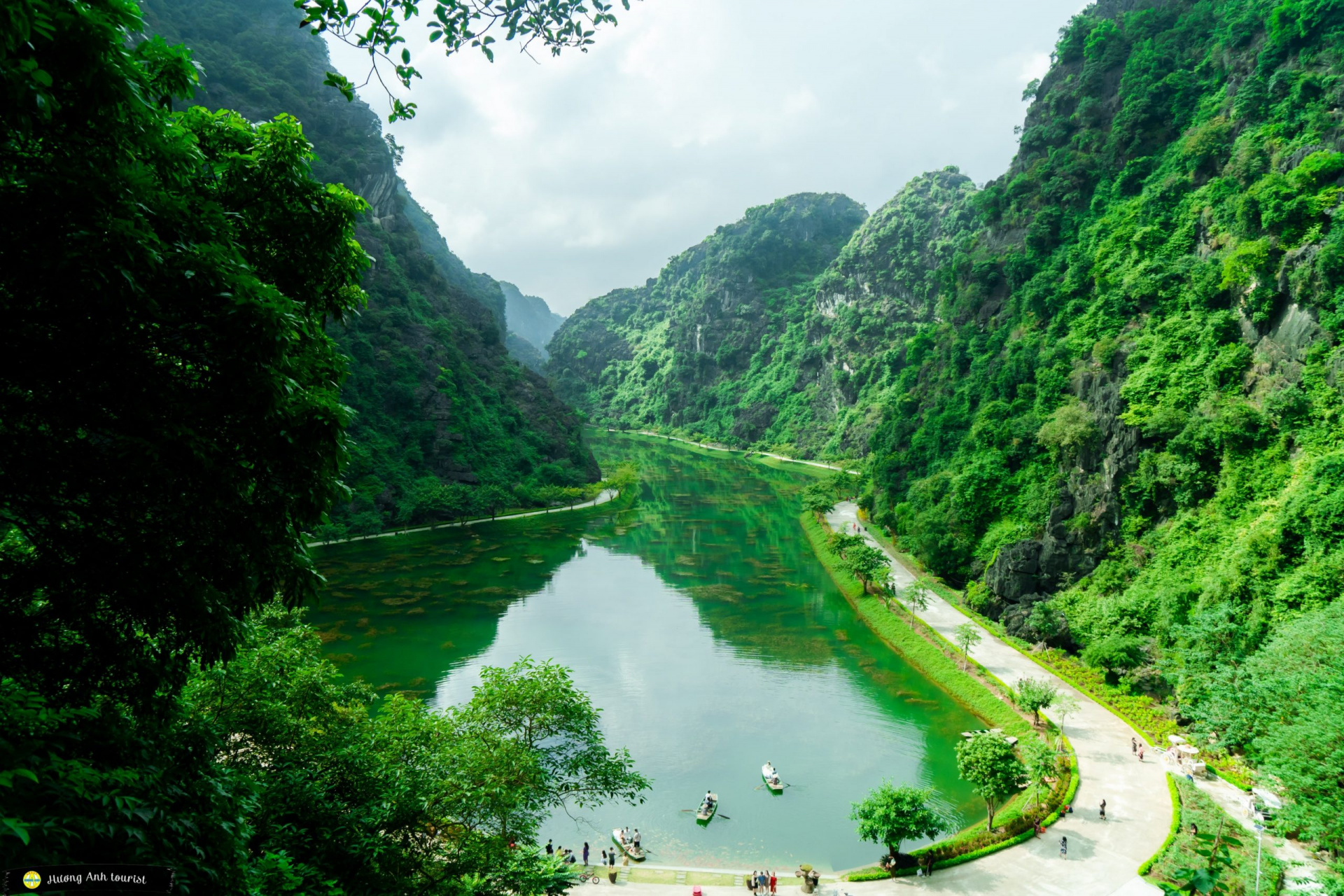 Top choice day tour for relaxing moments (TRANG AN)
Visit Tuyet Tinh Coc; enjoy the breathtaking view of the majestic lake and discover the ancient pagoda.

Visit Mua Cave - Climb up 500 steps to the top of Lying Dragon Mountain to express the breathtaking mountainous picturesque

Enjoy a buffet lunch with Vietnamese cuisine at a local restaurant

Have the boat trip to Trang An Eco-Tourism Complex to discover majestic water
See other options at TOP FAVOURITE TOURS
Ninh Binh is indeed a paradise for travellers, offering both natural beauty and cultural heritage. By considering the factors mentioned and these recommended tours, you can make the right decision and enhance your experience in this fascinating destination.
Other Articles