How to book a tour to Ninh Binh: Compare the Price, Online Websites, Travel Agents and Reviews
29/09/2023
How to book a good tour in Ninh Binh, Vietnam? Many local tour operators and men sell full tour packages at different prices. It's not difficult to find a tour but not easy to identify which one is good for you. One of the most common ways to find a trustworthy travel agent and a good tour is to refer to Ninh Binh reviews. Here are some tips to help you select a good travel agent.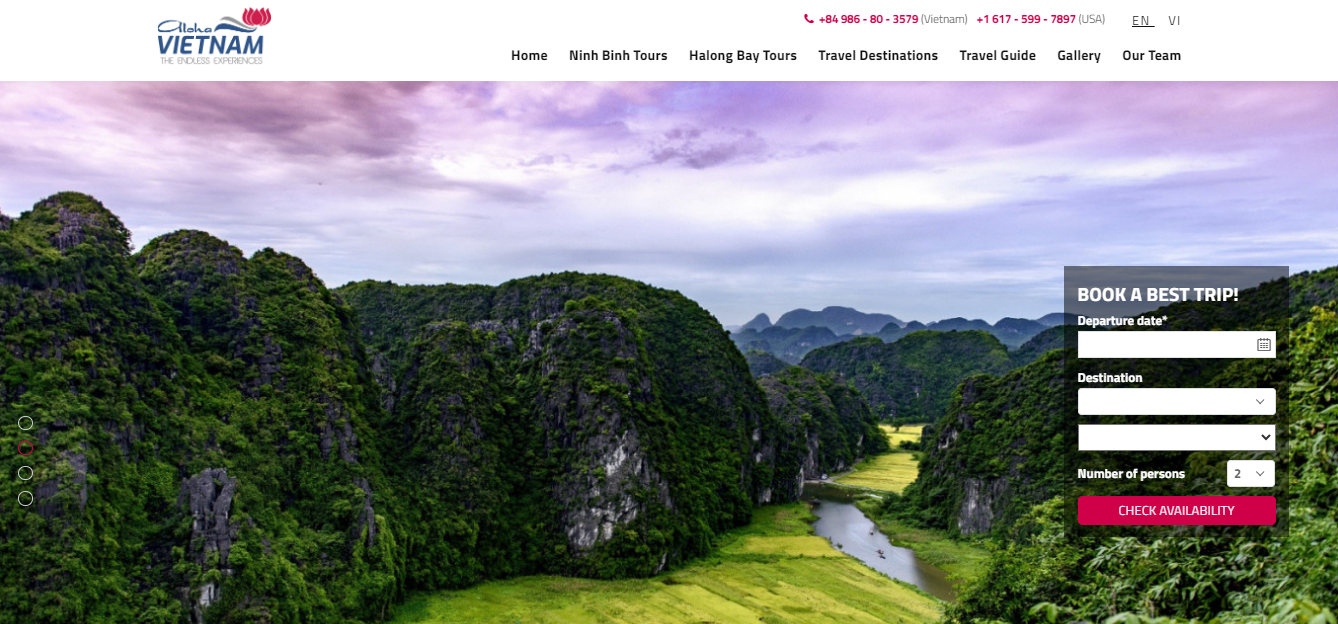 Book tour in Vietnam: Online or Offline?
When coming to Vietnam, some prefer to book a tour offline while some decide to book via an online website or online platforms. Actually, both are good. Whether to book a tour online or offline depends on your individual needs and preferences. Here is a comparison of the two options.
Online booking in Vietnam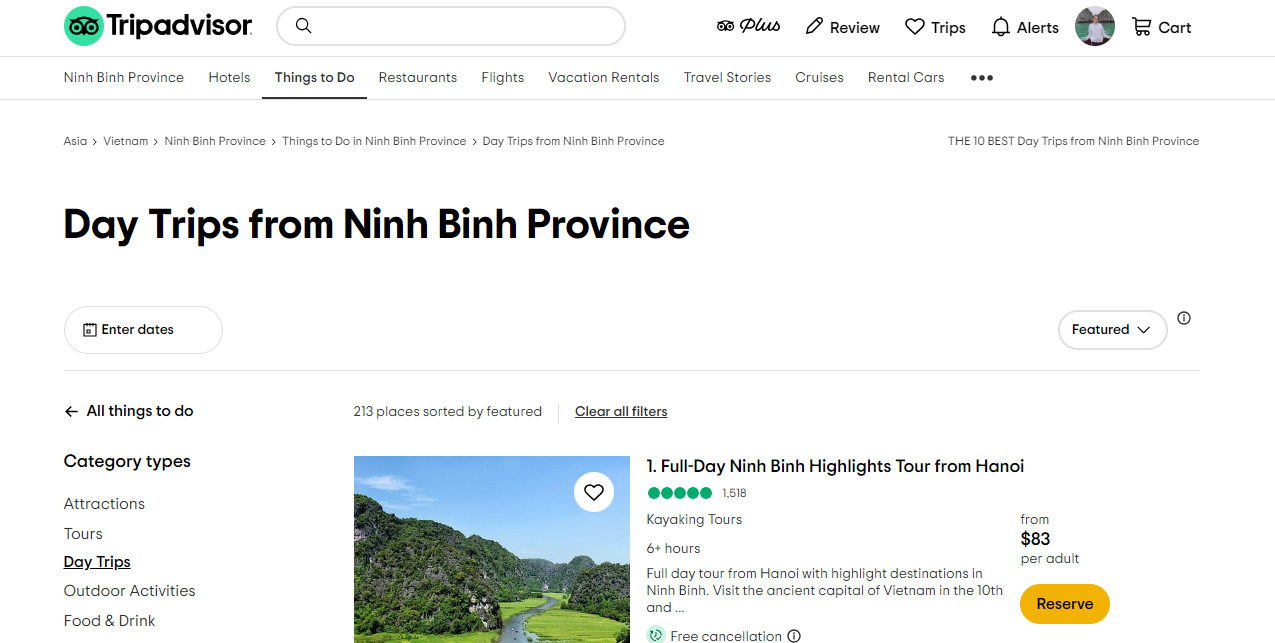 It is a convenient way that you can book a tour from anywhere with an internet connection. It usually takes just a few minutes to book a tour online and you can compare prices and read reviews of different tours before you book. These advantages make booking online more popular.
However, booking online might be risky if you access the wrong places such as fake websites or buy from someone who only cares about profit. After you pay, they will disappear with your money. The safe way is choosing reputable online platforms which provide secure payment options, making it safer to pay for your tour in advance. You'll typically receive instant confirmation and details of your booking via email, which can be handy for planning your trip.
Offline booking in Vietnam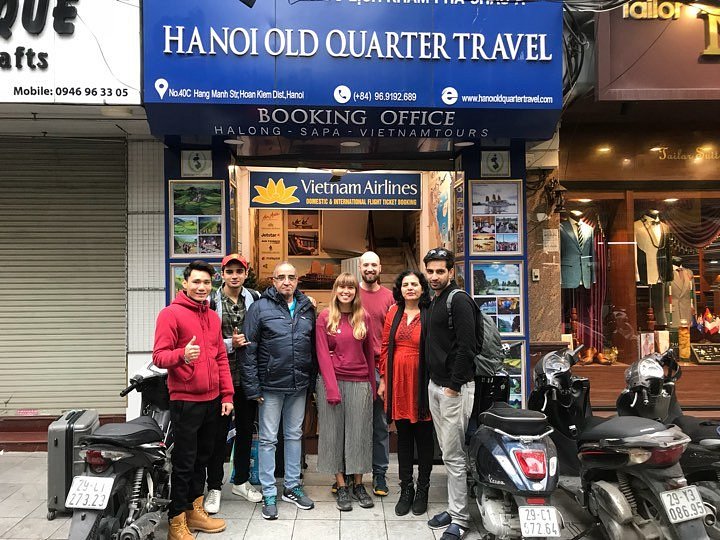 Offline booking is now less popular than online booking because you need to find a travel agent's office to book a tour. Some hotels and homestays can help you book a tour but you may not have access to as wide a selection of tours as online tour operators. One more thing to consider is the price. It is usually more expensive because you can't apply any discount code or get last-minute deals. The tour seller may charge a booking fee.
On the other hand, offline booking can get personalized help from a travel agent who can answer your questions and help you choose the right tour for your needs. It allows you to have face-to-face or direct communication with tour operators or travel agents. If you stay in the centre of a tourist destination, it's easy to find an office. In some cases, booking offline may offer more flexibility to negotiate prices or customize your tour according to your preferences. Besides, If you prefer to pay in cash or do not have access to online payment methods, offline booking may be the only option.
A guide for Book Ninh Binh Tours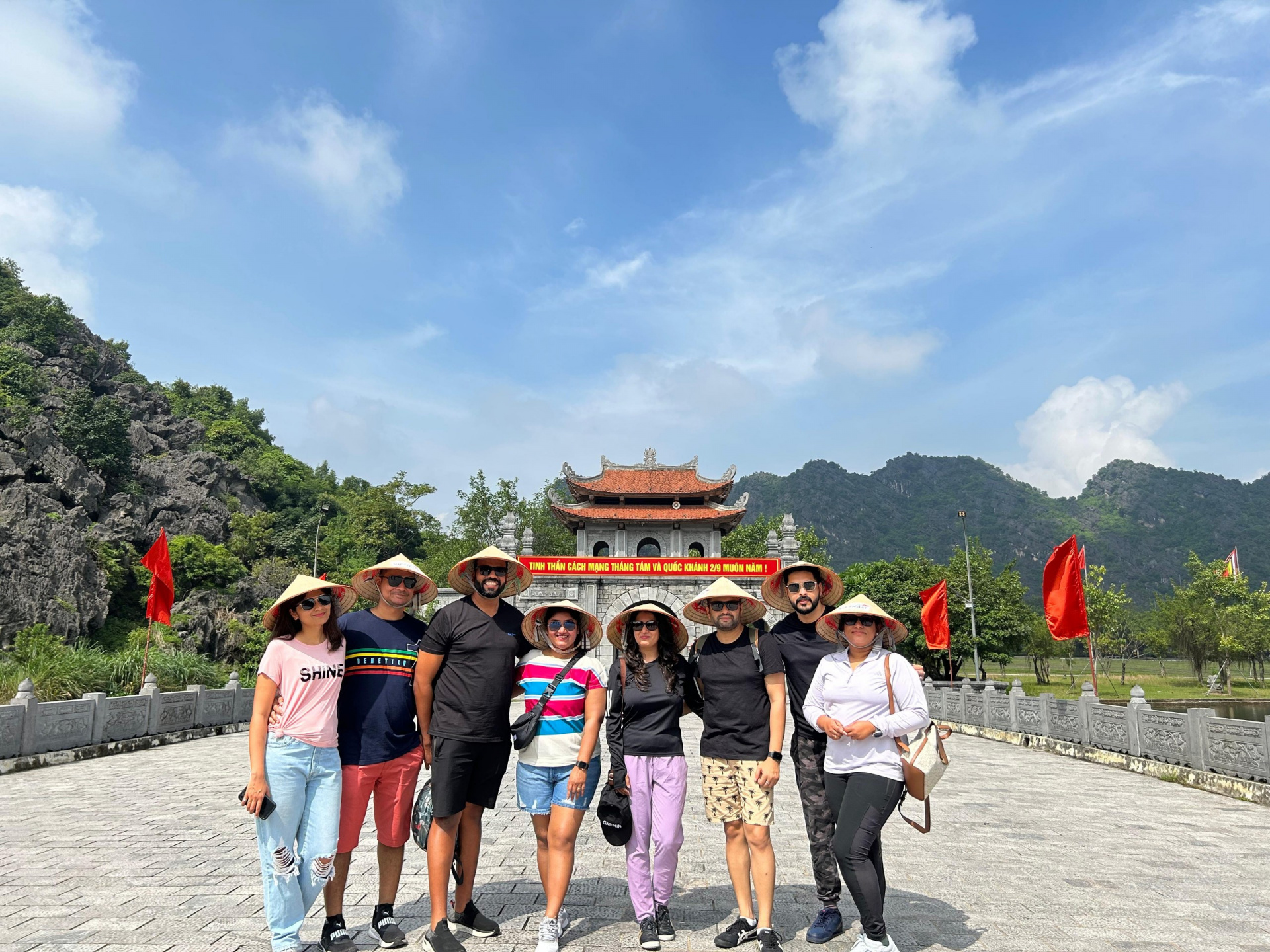 Before arriving in Ninh Binh, do some research online to get an idea of the types of tours available, the attractions you want to visit, and the approximate costs. This will help you make informed decisions when you meet with local tour operators.
Offline booking for Ninh Binh Tours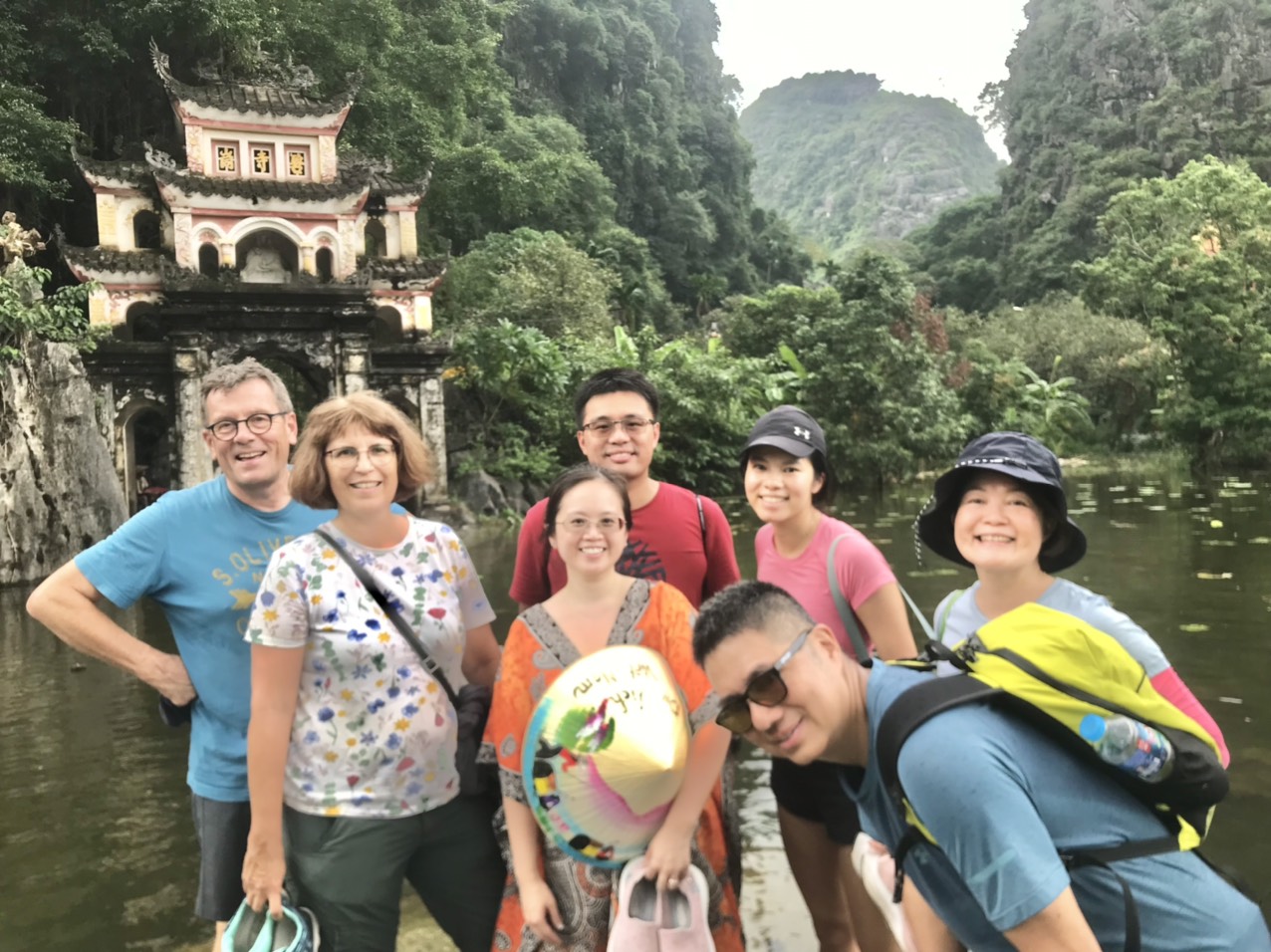 If you book the Ninh Binh tour offline, ask for brochures or leaflets about the tours they offer. They can provide details about tour itineraries, prices, and inclusions. Moreover, don't hesitate to ask questions about the tours, including the duration, transportation, guides, and any specific interests you have.
Depending on the tour operator and the season, you may have room for negotiation on prices. Discuss your budget and see if they can offer any discounts. If you have specific preferences, such as avoiding crowded spots or visiting lesser-known attractions, inquire about customizing the tour to your liking.
Remember to confirm the price, inclusions, and any additional costs. Make sure you understand what is covered in the tour package and what isn't. Some tour operators may accept cash only, so be prepared with Vietnamese Dong. After booking, ensure that you receive a written confirmation of your booking, including the tour date, time, meeting point, and any special instructions.
Offline booking for Ninh Binh Tours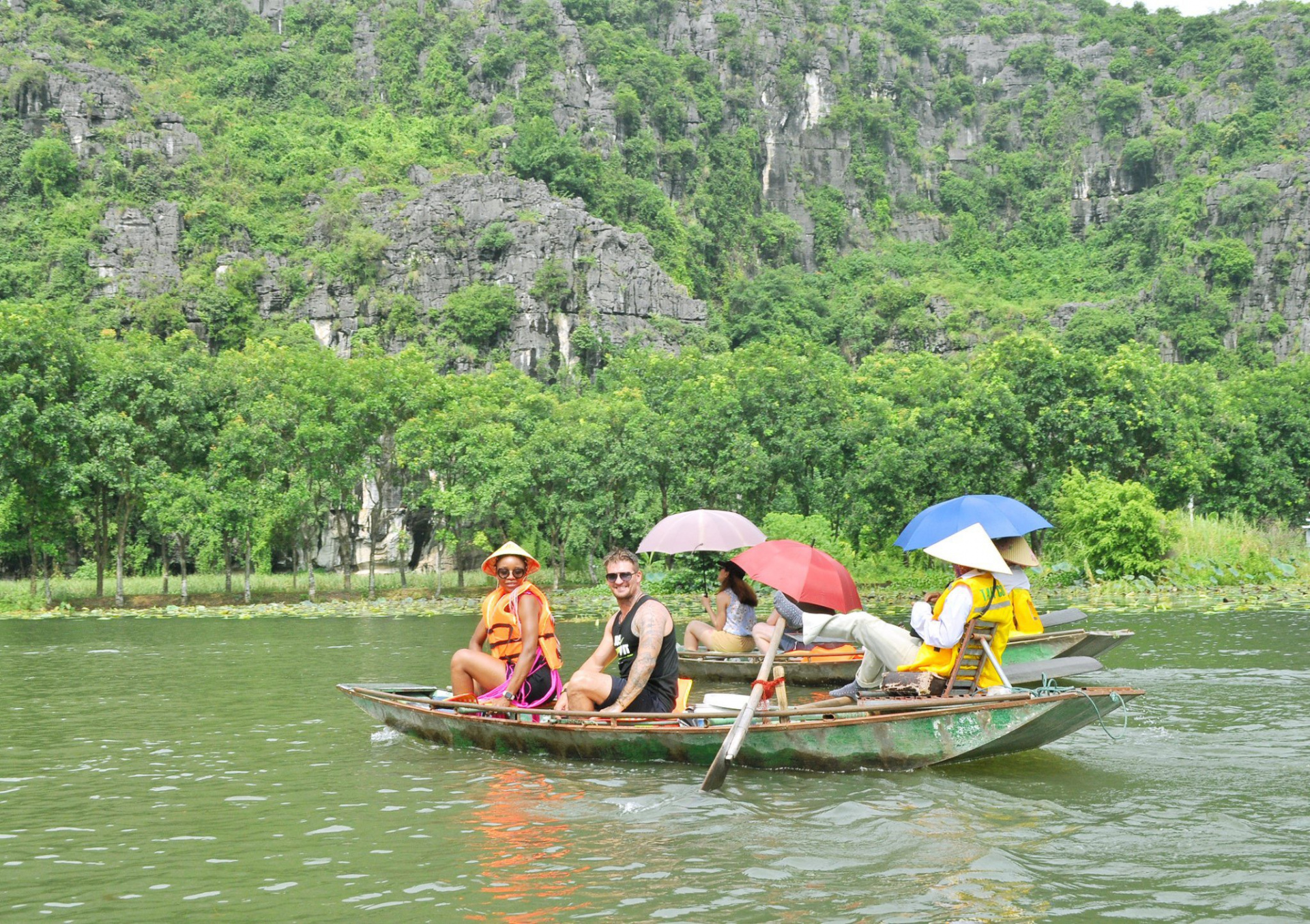 If you prefer booking online Ninh Binh Tours, start by researching a reliable online platform. Popular options include travel websites like TripAdvisor, Viator, GetYourGuide, or even booking directly through tour operators' websites for better prices. After that, read reviews and check the ratings of the platforms to ensure they have a good reputation for customer service and reliability. You can filter your search based on your interests, budget, and preferred dates. Most online platforms allow you to select the date and the number of participants. Once again, carefully read through the tour inclusions and exclusions to understand what is covered and what isn't. Pay attention to transportation, guide services, entrance fees, and any optional add-ons.
Once you're satisfied with the tour details, select the number of participants and proceed to the booking section. Follow the instructions to complete your booking. You'll usually be asked for your contact information, and some platforms may require payment at the time of booking, which typically includes credit/debit cards. After the payment is processed, you should receive an email confirmation with details of your booking. Keep this confirmation for your records. If you have any specific questions or requirements, you can contact the tour operator or the platform's customer support via email or phone. They can address any concerns or provide additional information.
3 Best Travel Agent Ninh Binh
1. Aloha Vietnam Travel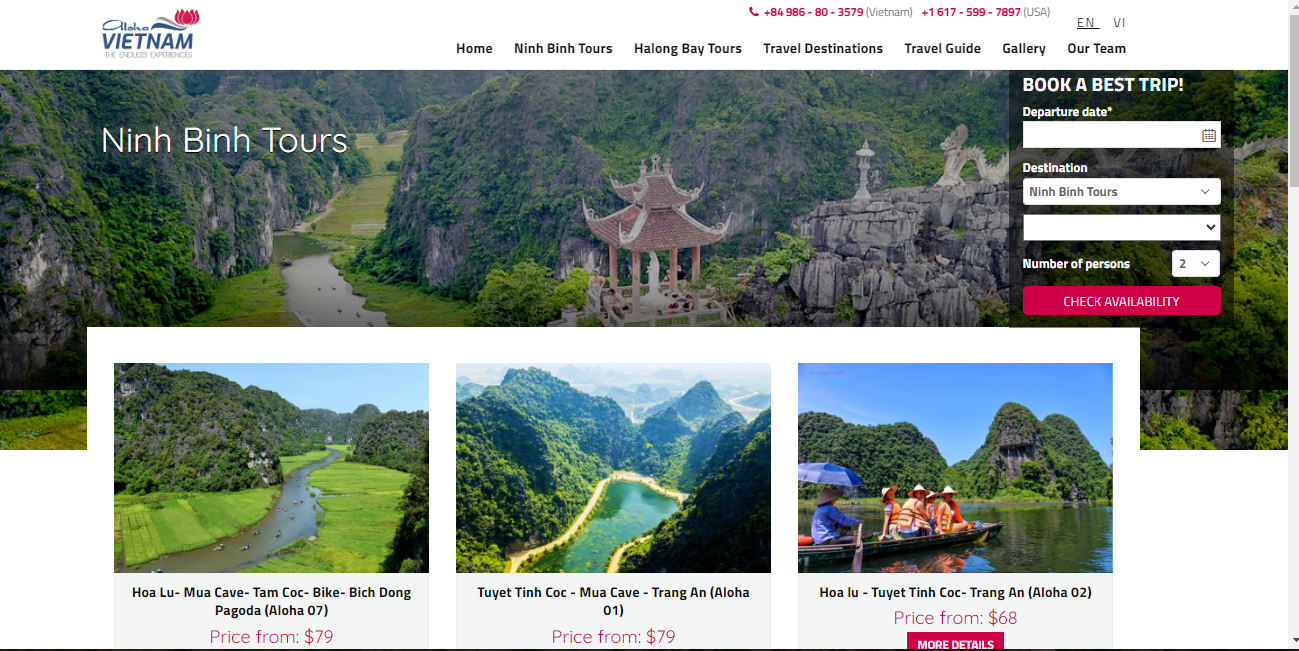 Specialize in Ninh Binh Tour, operating online and you can easily book a tour via online platforms such as Tripadvisors: Aloha Vietnam Travel & Guide, GetYourGuide or booking directly on the company website for a better rate.
This company is voted as the best choice, top 1 on Tripadvisor, and offers daily Ninh Binh tours from Hanoi.
2. Ninh Binh Excursion Luxury Tour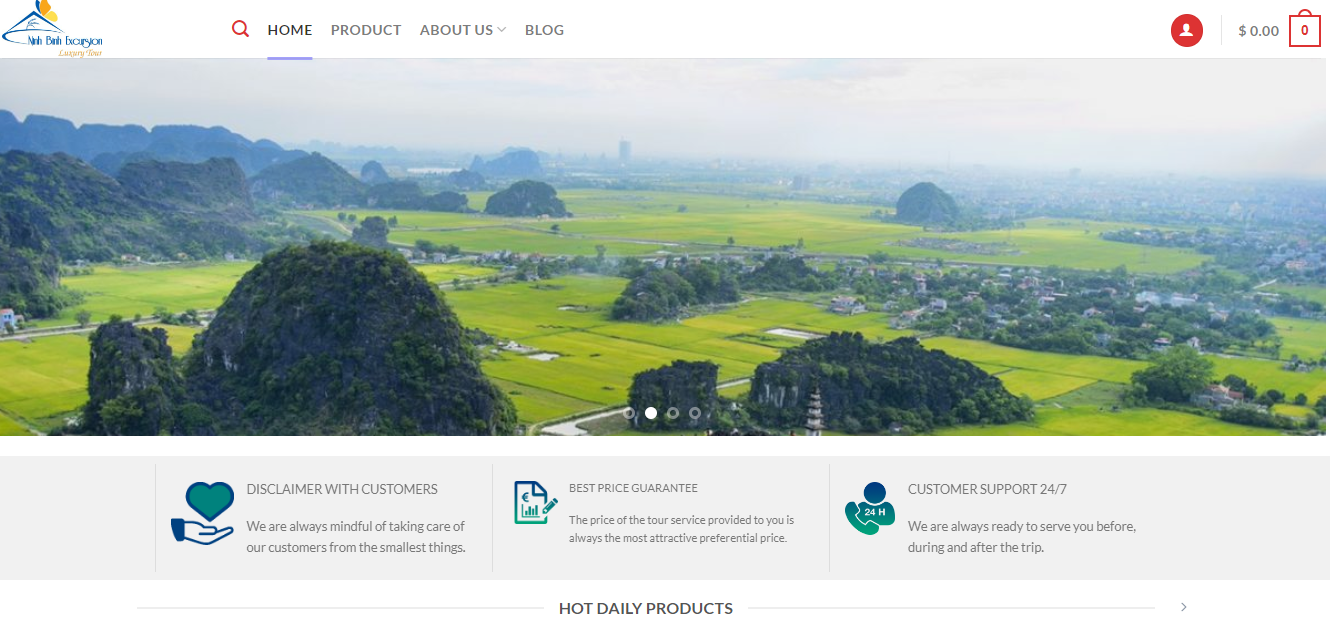 Ninh Binh Excursion is a well-regarded travel company that provides both daily excursions and 2-day/1-night tours to Ninh Binh from Hanoi, featuring luxurious amenities. Their transportation of choice is the Limousine Fuso buses, ensuring a comfortable experience for a maximum of 17 passengers. Notably, this Ninh Binh tour operator has garnered numerous positive reviews on Tripadvisor, attesting to their excellent services
3. Hanoi Explore Travel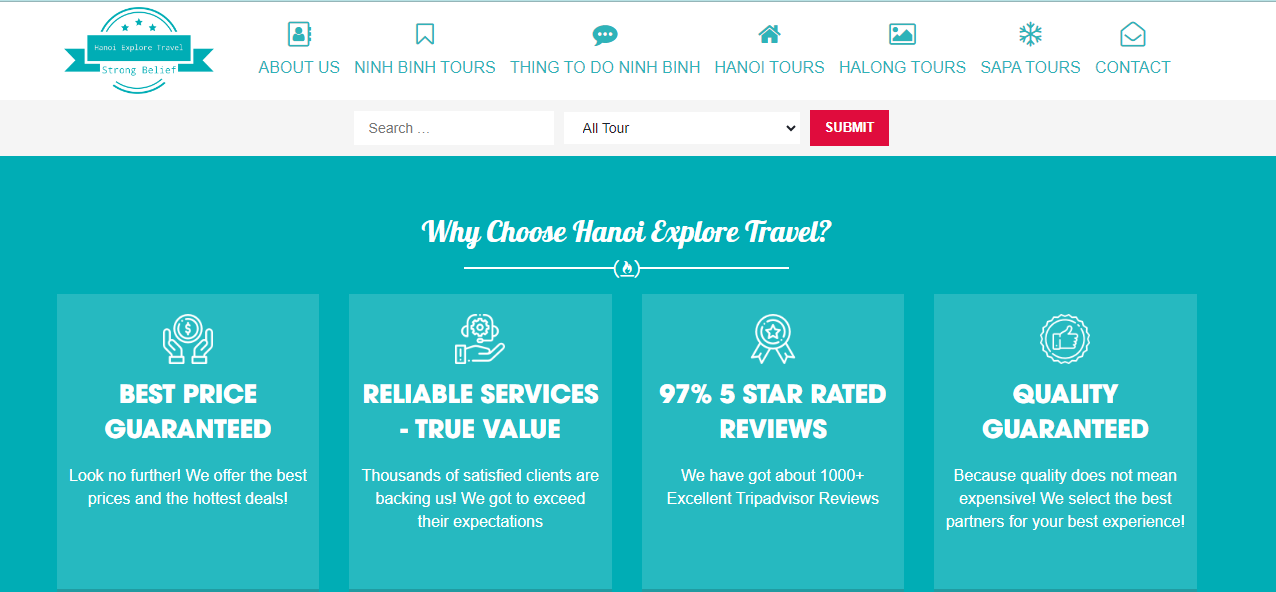 If you are in search of a reputable travel agency providing excellent Ninh Binh tours, Hanoi Explore Travel stands out as a top choice. This agency specializes in offering both 1-day and 2-day tours to Ninh Binh, along with a comprehensive array of travel services encompassing transportation, expert guides, and hotel accommodations. With an impressive 98% 5-star rating on Tripadvisor and other online review platforms, you can confidently rely on them to deliver an unforgettable Ninh Binh adventure.
Top 9 Reputable Ninh Binh Travel Agencies: Tips For The Best Ninh Binh Tour Operators
Ultimately, the choice between online and offline booking depends on your comfort level with technology, the specific tour you're interested in, and your preferences for interaction. Whichever method you choose, ensure you're dealing with reputable providers, and read reviews or get recommendations to ensure a good experience.
Suggested itineraries for Ninh Binh tour

Take a day trip from Hanoi to see the best places in Ninh Binh. Visit the old capital of Vietnam from the 10th and 11th centuries. Climb 500 steps to Lying Dragon Mountain to see amazing mountain views. Go on a boat ride on the Ngo Dong River in Tam Coc and see cool caves. Then, ride a bike to Bich Dong Pagoda and explore the old pagoda that was built in 1428. End your trip in Tam Coc or go back to Hanoi.
Explore Tuyet Tinh Coc and take in the stunning view of the beautiful lake. Don't forget to check out the old pagoda - Bich Dong Pagoda nearby. Next, visit Mua Cave. Hike up 500 steps to reach the peak of Lying Dragon Mountain for amazing mountain views. After all the adventures, treat yourself to a buffet lunch with tasty Vietnamese dishes at a nearby restaurant. Then, hop on a boat in Trang An Eco-Tourism Complex and discover the stunning waterways.
Hope that the above information can help you in your adventure in Vietnam.
Read more:
Exploring Ninh Binh in October: Weather Feature and Top Things to Do
Travel to Ninh Binh: The latest guide and schedule for 2023
All About Boat Tour in Ninh Binh: Tam Coc vs Trang An Boat Tour?
Other Articles