Bich Dong pagoda- one place must see in Ninh Binh province
26/09/2019
Just about 2 km from Tam Coc habour, it is lovely place to see the anceit pagoda that was not many tourists and such a peaceful atmosphere. It must to see for one day tour HOA LU-TAM COC or 2 days one night tour Tam Coc - TRANG AN with nice place to stay over night in swimming pool bungalow.
WHY it becomes "unique pagoda" in Ninh Binh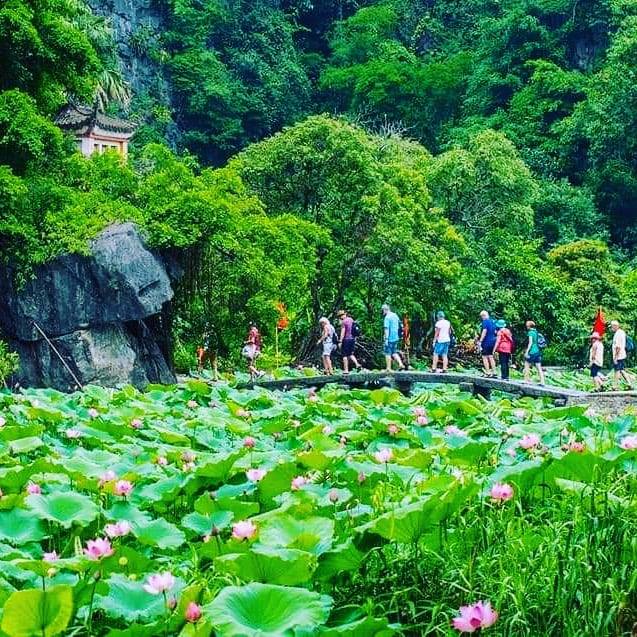 It is the oldest pagoda in Ninh Binh that was built in 1428 by two 2 Buddhist monks: Tri Kien and Tri The. After travelling many places in Vietnam, when they came there, they built it beacause of the mountainous atmosphere like pagoda was built on Jade- land. They collected money from villagers and built it on the mountain, was divided into 3 parts: the lower pagoda, middle pagod and uper pagoda.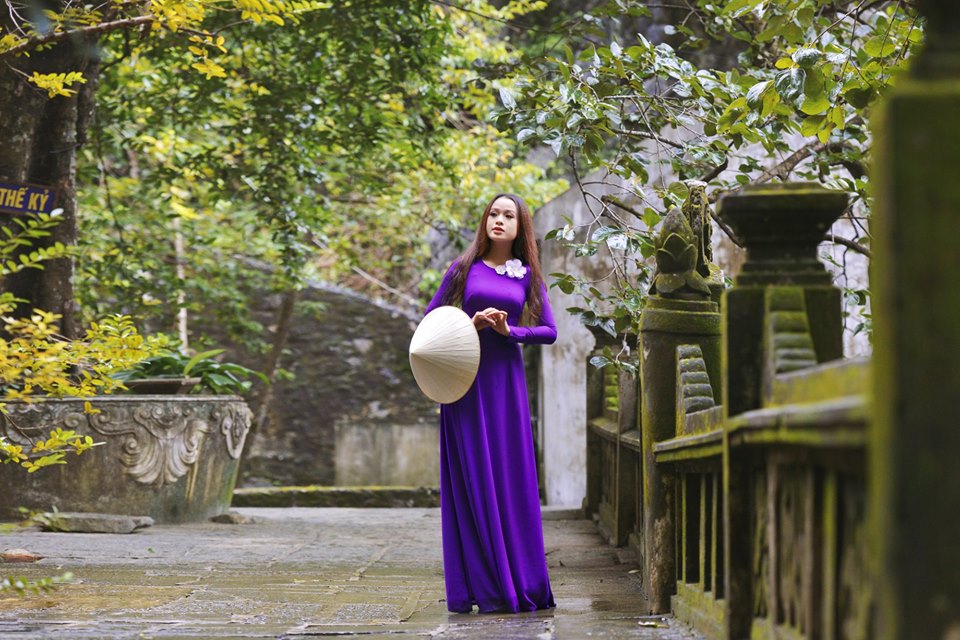 The Special Architecture of the lower Pagoda
This part has the floor plan based on a Chinese word – "Dinh" (工). It has 5 rooms with 2-story roof including 8 smaller roofs while its broad eaves were constructed by 6 stones steps. The fence and two gables of Ha pagoda were all made of stones. Its upper temple was built of stone pillars. There is small grap on the floor cuz to make dry inside by wind in the tropical weather. The step is quite hight because when you step over, you bow to pay respect.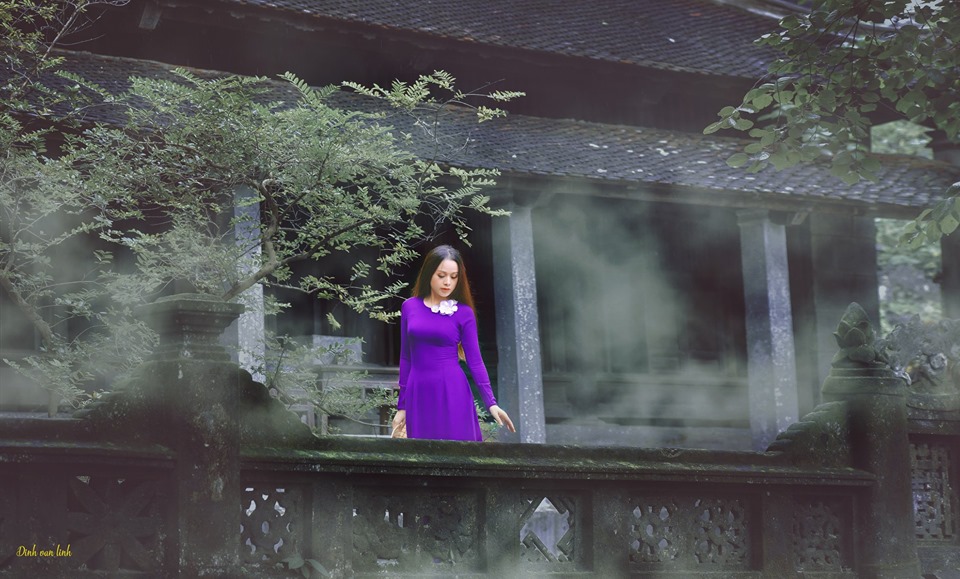 The Architecture of the middle Pagoda
Trung Pagoda has the floor shape of "Dinh" (工). It has a two-story roof, a three-room upper temple, and a forecourt which all head to the west. What makes the pagoda unique is the mixture of traditional Vietnamese architecture of pagodas such as the tiled roof or walls covering the cliffs and the mysterious space inside a mountain cave.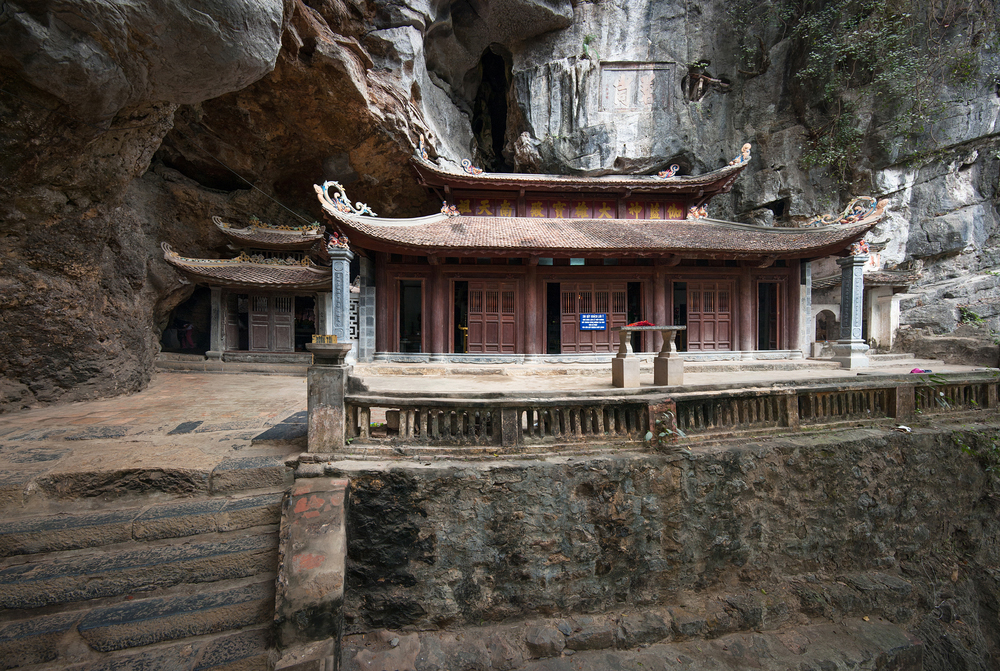 The Architecture of the Upper Pagoda
To get to the Upper Pagoda, tourists have to go through Dark Cave with 40 stone steps on the mountainside where there are many black bats inside. Please have a breathtaking view of impressive limestone ridges, scattered peaceful villages, and refreshing ambiance is a gift for your attempt.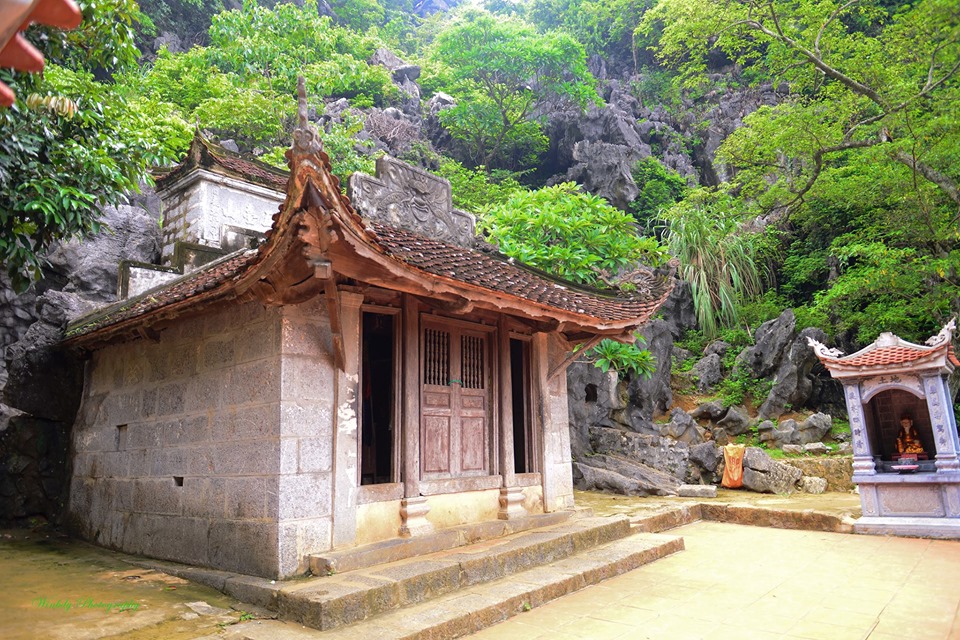 You also can walk around the temple to enjoy the quiet and peaceful area or hike to the top to take panoramic pictures of Ninh Binh.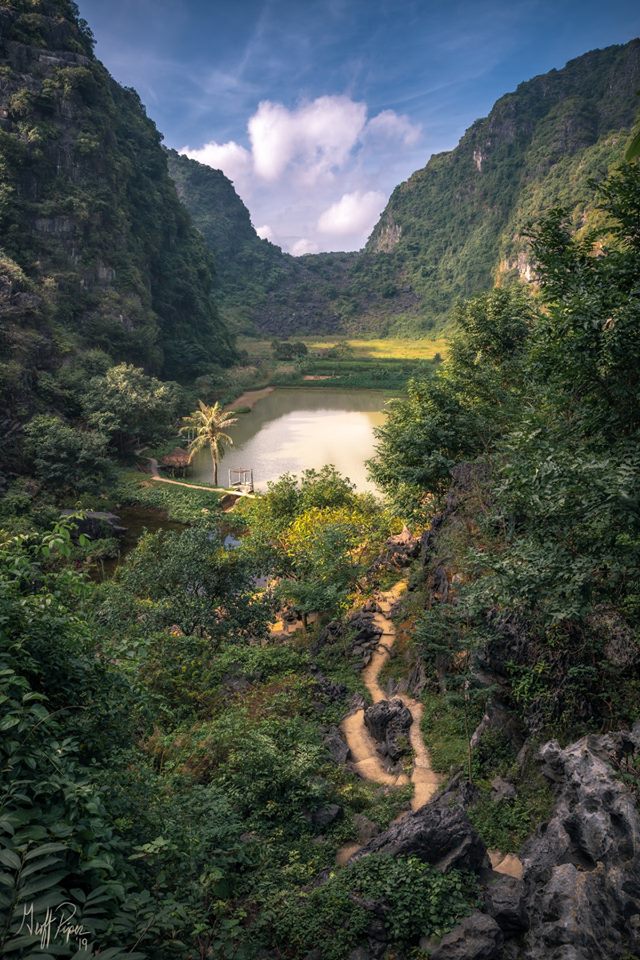 How to Get to Bich Dong Pagoda
By Bike
Bike is the best option to go to the Bich Dong Pagoda. You have a free bike at your accommodation or join the TOUR with bike is included. While riding a bike, you can enjoy the surroundings of "green rice fields" with fresh air.
By Motorbike
Just 70.000 VND to 100.00 VND, you can have a motorbike without petro. You can drive around to Thung Nham bird Park near by or Mua Cave to climb up 500 steps to take overview pictures of Ninh Binh.
By Taxi
It is easy to take a taxi, but you shoud bargin or you just pay 10.000 VND per km.
Other Articles