How do you go to "Tuyet Tinh Coc"?
26/09/2019
Located close to the famous Trang An tourist area, there is a place which many people mention with the name "Tuyet Tinh Coc" extremely attractive with the beauty of nature and mountains. That is Am Tien cave - a very hot destination visited by people. It owns an enchanting beauty that is not inferior to those of the famous swordplay movies.
It is the pagoda Am Tien cave located in Hoa Lu ancient imperial complex, where King Dinh Tien Hoang used to keep tigers, build a legal case, and also a temple of Thai Hau Duong Van Nga to lead a religious life.
Some ways to get to "Tuyet Tinh Coc"
Today travelers will have some great ways to visit this fantastic place. To visit this place, from Hanoi, you can choose a 2-day-1night trip to explore Trang An and Bai Dinh ... But if you don't have much time, you can fully explore Am Tien cave within 24 hours. This cave is 100 kilometers far from Hanoi. Car and motorbike are perfect transportation which visitors could use to be active in this trip. In addition, some other places should be combined to this journey such as Trang An – Bai Dinh.
For motor bikers, you go straight to National Highway 1A toward Ninh Binh City. After that, you turn right into Trang An scenic area or Hoa Lu ancient capital, and continue to go to Am Tien cave. There is a lot of detailed road signs for bikers in this tourism area.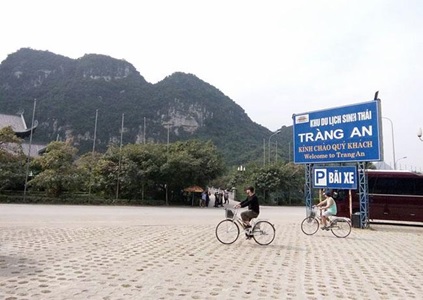 For people who go by public bus, it will be not comfortable for them who wants to enjoy the trip perfectly and want to have personal space on their own. There will be a lot of other tourists or native citizens on the same bus. Therefore, I do not recommend you to choose this public transportation for your precious holiday. Instead of that, taking part in a tourism bus which has all people are in the same journey and travelling goal as you will be a wonderful choice. There will have someone who loving travelling alone or simply you want to have your individual time with some new friends to have new experiences so meeting and sharing on this group tour bus will be surely interesting in some ways.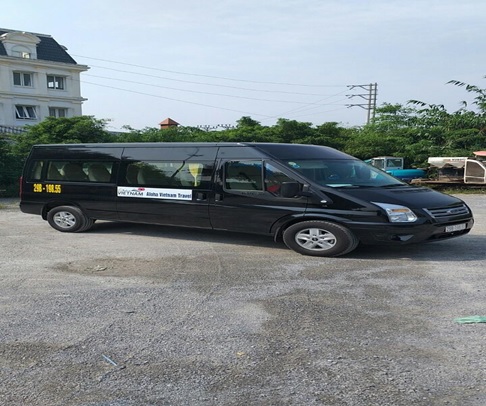 "Tuyet Tinh Coc" and "Hoa Lu" landscapes
After a long way coming to "Tuyet Tinh Coc", tourists will be witnessed not only the charming beauty but also the nature scenery in this destination. You will be impressed by the 4-sided view of the mountain, creating a separate world. The mountain is very majestic and poetic but still have a little sad.
To enter the cave, after passing through the gate, you go down a walkway on the left hand side. Many different kinds of lotus are grown inside, in addition perch and turtle are included too. The water here is especially green and limpid; people even can see the bottom with many moss.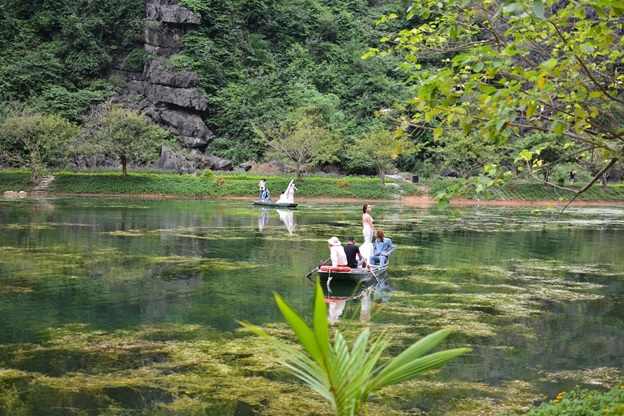 It's best to visit Hoa Lu ancient ruins after a trip to "Tuyet Tinh Coc". This ancient capital has historical relics such as King Dinh Tien Hoang temple, King Le Dai Hanh temple, King Dinh's tomb, King Le's tomb. The entrance ticket is quiet cheap only 20.000 Vnd. Therefore, tourist should not miss a Hoa Lu –a neighbor destination when visiting "Tuyet Tinh Coc", Ninh Binh. Nowadays, because of some destruction and reclamation of residents and local officials, the terrain and scenery of Hoa Lu have a lot of changes. It becomes less leafy and flatter. Visitors can easily move from this place to other places without any difficulties and challenges.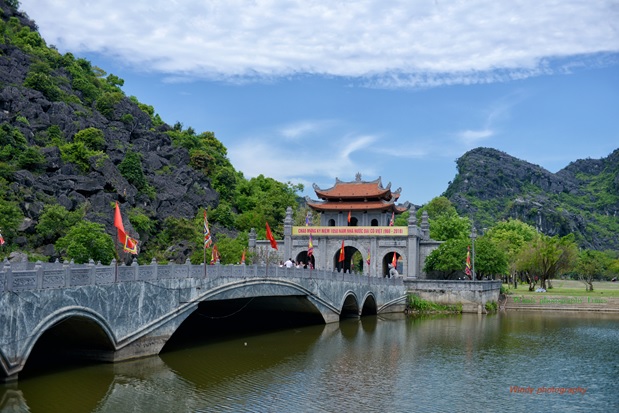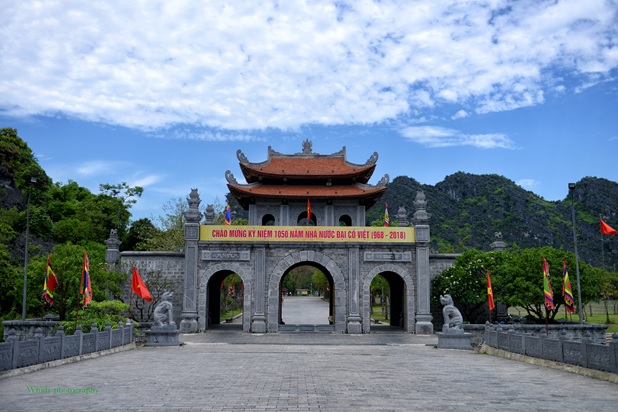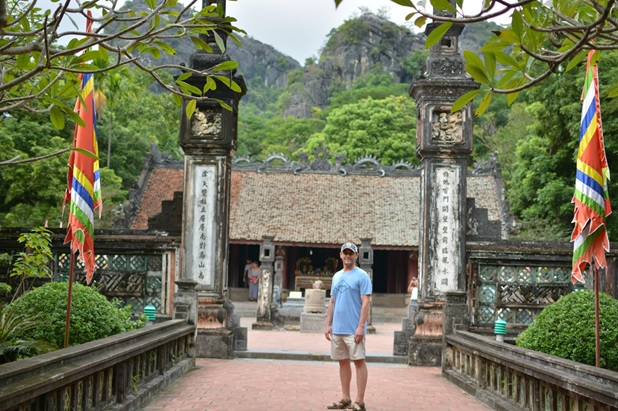 Back to Hoa Lu, you will be immersed in the beautiful natural scenery bestowed on this sacred land, admire the remains of the ancient capital of Hoa Lu, learn more about the history of the nation.
In conclusion, for people who have big passion with nature and history of Vietnam. "Tuyet Tinh Coc" is a fantastic choice to release your soul back to the wild nature with the peaceful feelings which you may feel in nowhere.
Other Articles