"Tuyet Tinh Coc" Have you ever known?
26/09/2019
Are you a big fan of ancient swordplay? Have you ever watched the famous movie "The god of chivalry" of Kim Dung? I am sure 99 percent of you have ever watched and known about this fantastic work ☺
There is one place which put a big impression on movie watcher not only for its unique name but also for its fascinating beauty. That is "Tuyet Tinh Coc". Today let spend your precious time on discovering this wonderful place in Vietnam.
"Tuyet Tinh Coc" – New destination
Nowadays, "Tuyet Tinh Coc" - Vietnamese version is extremely beautiful, located in the complex of ancient capital of Hoa Lu and Am Tien cave in Ninh Binh province. This is one of the new highlights that attracts the most tourists in recent time. This place owns the ghostly and bold scenery of swordplay. Recently, on the forum for motorbike travelers, they are being passionate and "whispering" each other about a new place named "Tuyet Tinh Coc" of Vietnam. Actually, the photos shared about this place have a mysterious beauty, and it is like the famous painting in Chinese swordplay.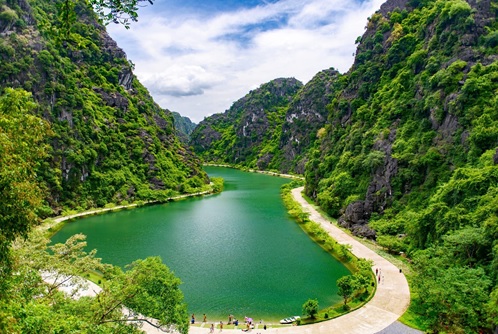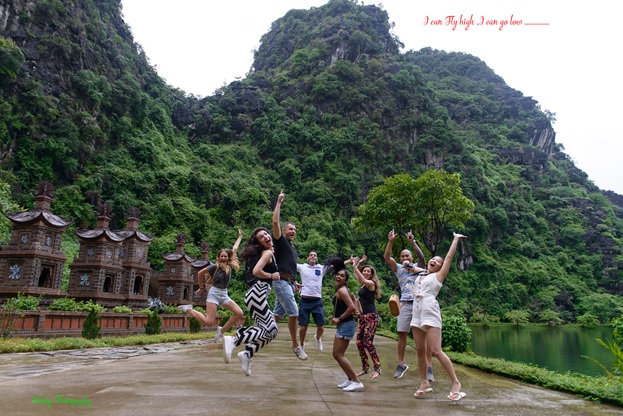 In fact, "Tuyet Tinh Coc" has another name Am Tien cave located in Hoa Lu - Ninh Binh ancient imperial complex, where King Dinh Tien Hoang used to raise tigers and build a secret prison to punish criminal, and also a temple where the Empress Duong Van Nga contemplated in these last years of her life.
It is about 100km far from Hanoi, this is not a very difficult place for young people in the North to travel and discover on weekends or in short holidays. Even if time does not allow, visitors can still travel to "Tuyet Tinh Coc" and go back Hanoi in one full day. It will be a nice experience for people to refresh themselves after hard-working days.
Time before, Ninh Binh is famous for its scenic spots such as Hoa Lu, Trang An, Bai Dinh Pagoda ... and was voted as one of the most interesting places by The Garden tourism magazine. But in the recent few years, "Tuyet Tinh Coc" has appeared and become quickly popular with young people and travelers. It is reminded for its nature and mysterious beauty. A destination brings pristine and pure appearance as a place which sages and writers in the past usually choose to enjoy their old age.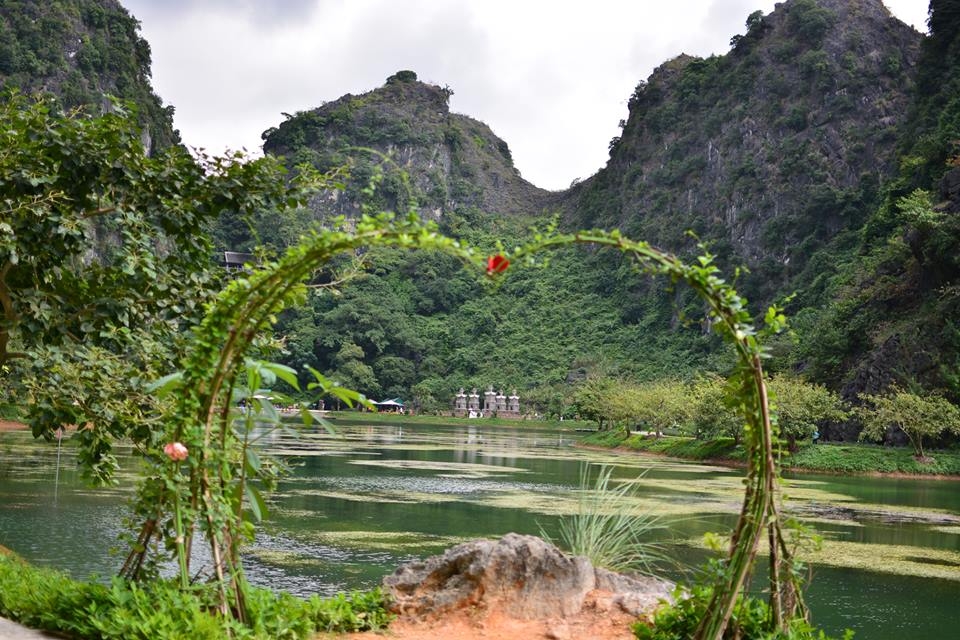 Am Tien cave at the middle of the mountain, the road to this place is quite dangerous, because most of Am Tien cave is surrounded by steep high mountains, a flooded valley located halfway up the mountain. To come in to the cave, tourists have to climb 205 stone steps after that you will see a cave which have a shape of dragon mouth, therefore it is also called "Dragon cave".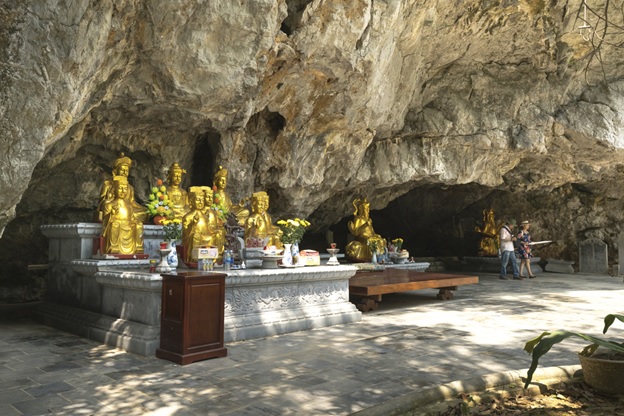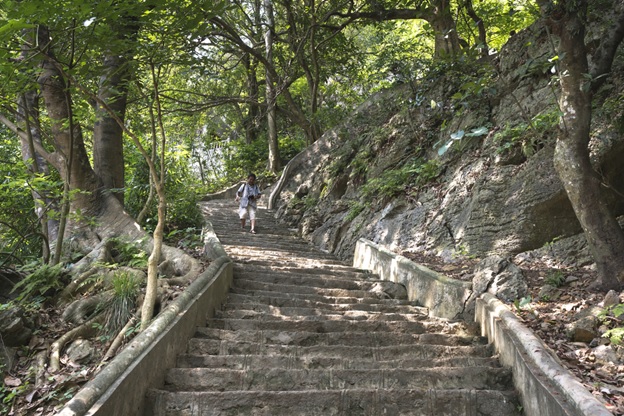 When looking down from Am Tien cave, tourists will see the vast expanse of the majestic landscape here with the high mountains and the clear blue lake stretching out of sight. In particular, visitors will feel the sacred and magnificent atmosphere of a historical period.
With the rugged terrain in the area which prevents people from discovering usually, Am Tien cave still contains many mysteries. Therefore, what are you waiting for?! Coming to Ninh Binh on the earliest day to discover the beauty of Am Tien cave!
Other Articles