A Fairy place bringing wild and nature of life
26/09/2019
When mentioning of Ninh Binh province, many people often have the first thinking of Hoa Lu – Tam Coc or Trang An – Bai Dinh, they do not usually remember that Ninh Binh has a wild, nature but very attractive destination which is called "Tuyet Tinh Coc".
With the developing of social network and the widen system of internet, Wi-Fi everywhere, it is so easy for people to search for the key word "Tuyet Tinh Coc" and gather the basic information about it. However, this place has just been discovered and become one of enchanting place for tourism industry which owns archaic and attractive beauty as the fascinating of the 16-year-old girl, the pure a clarity age of life.
The story of "Tuyet Tinh Coc"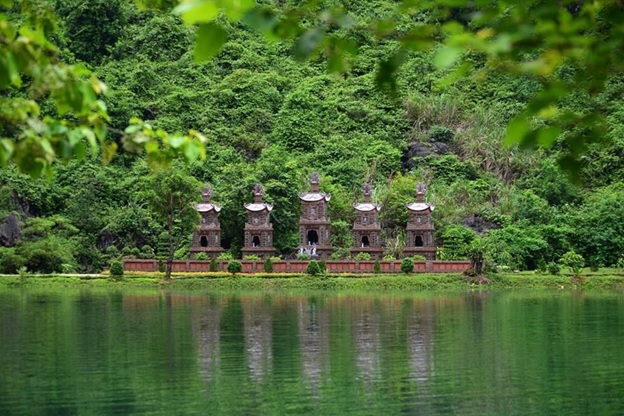 Visiting Ninh Binh travelers will be told a story about "Tuyet Tinh Coc" by local people. I am sure you actually love this romantic but tragedy story. The residence here calls "Tuyet Tinh Coc" by the name "Am Tien cave" instead. "Tuyet Tinh Coc" used to be a place where a couple got broken in full of tears. From that people call it the end of love site. There also has another legend that once upon a time, a couple loved each other very much, they swore for their endless love and never separate. But not long after the girl caught a fatal disease, she told lies to her lover and tried to separate from him by some ways. The man was extremely heart- broken so he left village and let everything behind. He came to a pristine place which a limpid and pure lake to live until the end of his life. He gave that place the name "Tuyet Tinh Coc" with the sad emotions as what he had to pass at that time. After his death, local people still kept name "Tuyet Tinh Coc" for that destination until now. Those are some stories which are word by mouth day by day from people surrounding.
If "Tuyet Tinh Coc" is appeared in poems, surely poet can use the word lonely and quiet to describe its appearance or in another way it can be compared as a peaceful picture where sages often recluse at the last half of their life.
The historical story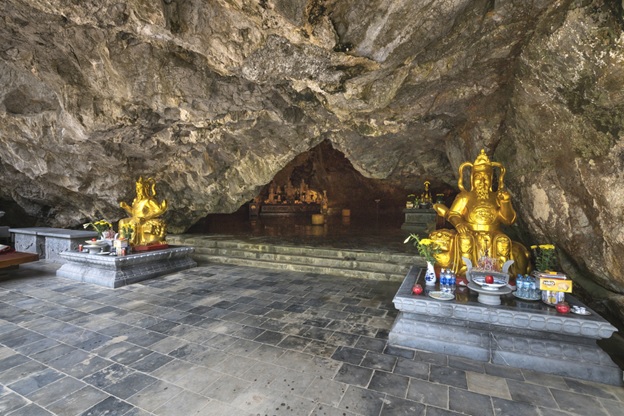 Long time ago, it's like a kind of special prison holding tigers and panthers to kill prisoners.  Le Dai Hanh King also used it to hold Quach Quan Bien, Trieu Phung Huan invaders from China from 981 to 986. To reach Am Tien cave in the middle of the mountain, travelers must pass 205 stone steps. Because of the mouth shape which is like a dragon, Am Tien cave is named Dragon cave as well. Inside the cave, it has a lot of stalactites with strange shapes. One time, Buddhist priest Nguyen Minh Khong passed by chance and realized the cold darkness in this cave, he decided to build a small pagoda in the middle of the cave to recite the Buddhist scriptures in the whole day and night. Day by day, the sound of Buddhist prayer-books sensitizes wild animals and reconcile for the soul of guilty people here. From then, this place became safe and sound.
There is a pagoda which quiet located in the middle of the mountain on the right of Am Tien cave towards the lake side. More than thousands years ago, queen Duong Van Nga chose it to lead to her religious life at the end of her life after she helped king Dinh Tien Hoang put down a revolt, defeated the robbers and find her peace in life.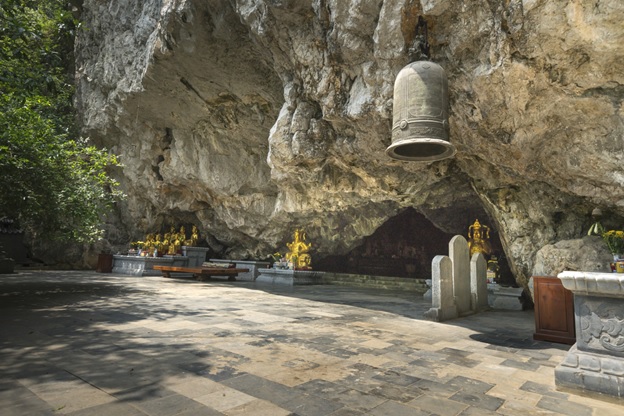 One short of poem below will reveal the life and big credit of queen Duong Van Nga:
Two shoulders support two kings
Be a queen in two dynasties, Lead to a religious life in Am Tien pagoda
Following husband, put down a revolt
Having big credit for country but ill fate.
It is definitely a place worth a visit to discover, find out the thick history of Vietnam and enjoy peaceful feelings. When the traffic and life pressure start to drive you crazy, let everything behind and have a trip to "Tuyet Tinh Coc". You will have memorable and unforgettable time with the landscape and nature here. Dating you some days in "Tuyet Tinh Coc".
Other Articles