All tourists should know when traveling to Tuyet Tinh Coc
26/09/2019
Background information anyone should have about "Tuyet Tinh Coc". Firstly, it is the name of this place. I am sure there are many people which are confused of its name "Tuyet Tinh Coc" or local people called it "Am Tien" cave.
In the recent time, it attracts series of people to come here for a weekend trip. What's so special about this place that many people want to get there? Now we will have some clear understandings.
About Am Tien cave
Am Tien pagoda is located in the ancient relic of Hoa Lu, where King Dinh Tien Hoang used to raise tigers, lions and leopard to punish criminal, also be the place empress Duong Van Nga had got to her religious life after. In the past, this place is a dark and scary place which is haunted by wonder souls. Long time later, with the support of a priest, he chanted prayers and free souls from suffering and with the appearing of a small pagoda inside, this place gradually becomes holly and safe and sound.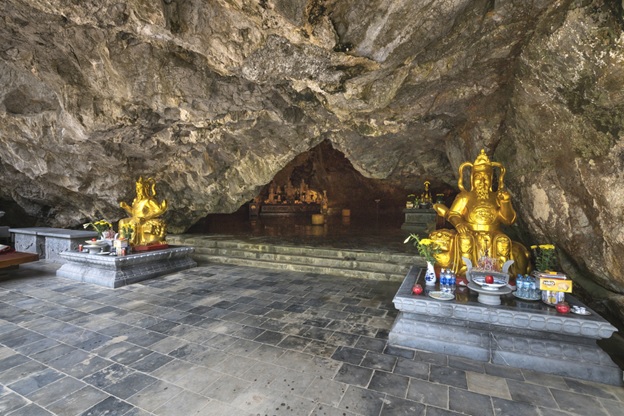 This sites have existed for a long time but recently become tourist destination and now are being re-discovered by the youth. "Tuyet Tinh Coc" is famous for its enchanted landscape in a very mysterious style. The origin of the name Tuyet Tinh Coc is derived from the scenery here. The fantastic scene looks like ancient antique movie "Than Dieu Dai Hiep". This is also a favorite place for many couples who want to take a wedding photo and want to have a short trip at the weekend. Passing over 200 stone steps long, you will go to Am Tien Pagoda and contemplate the whole scenery of "Tuyet Tinh Coc" Ninh Binh. For the down side, along the lake you will go to a small citadel. The green lake below, called the ancient "Ao Giai" is where the king raised crocodiles to throw sinners down to be the food for crocodiles.
How to get Tuyet Tinh Coc?
In order to come here you will have many options to choose from.
Firstly, you are a alone and want to have special feeling for a yolo travel, let's take a motorbike from National Highway 1A to Ninh Binh city. Then you turn left into Trang An or Bich Dong scenic area, run along provincial road 491C will reach Am Tiem cave (Tuyet Tinh Coc).
The second way is to take the bus. I donot suggest this way much because it can anouy you a lot. The bus departs from the bus station south of Hanoi on Gia Phong Road, every 30 minutes will have a trip to Ninh Binh, starting from 6am to 18h daily. When getting to Ninh Binh center, you can take a taxi to go to the Mua cave. It's about 6km from center of Ninh Binh to Am Tien.
Staying and eating
You can choose to stay overnight in Ninh Binh city center or Tam Coc area. Both locations are concentrated in many hotels with good price, near restaurants, prices range from 300 to 500,000 VND / night. In case, you want to have a cozy environment, you can choose homestay to have real experiences with local people there.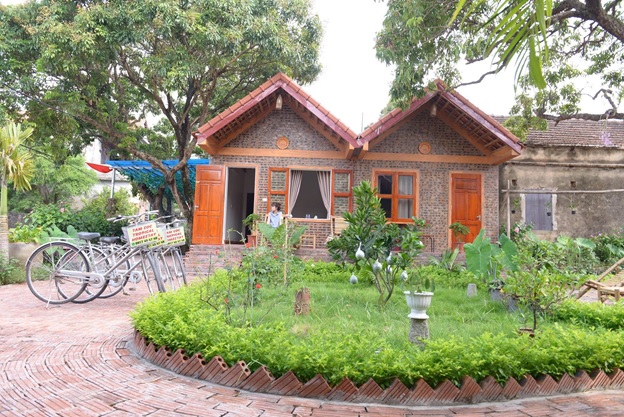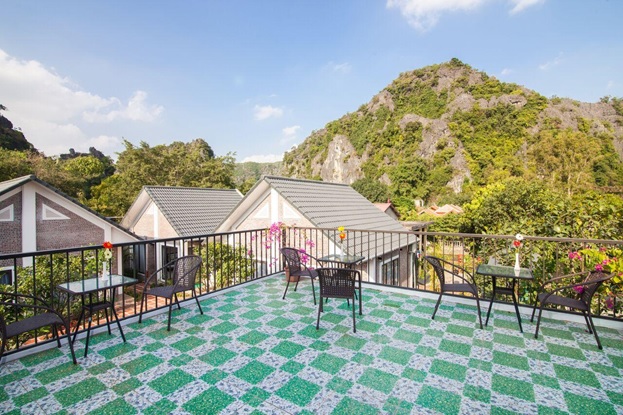 Ninh Binh is famous for many delicious dishes for you to enjoy. You can search for mountain goats or duck grass. These are the specialty of Ninh Binh. In addition, egg ants sticky rice, Moc noodle, Can wine are also nice for you to have a try.
Some note when visiting Am Tien cave
For a perfect trip, pay close attention to the following points:
You need to bring water, hat, to avoid dehydration when climbing to the top of the mountain.
You should wear sport shoes or lightweight clothing, good sweat absorbency, suitable for climbing.
You should climb the mountain before 4pm, don't climb later because from November it is dark quickly, climbing will be quite dangerous for all tourists.
Following the rules when visiting hygiene, do not throw rubbish indiscriminately.
Ninh Binh is exactly the place to visit and explore. So spend a lot of time exploring the great sights here. Going with friends get there to feel the beauty of this place.
Other Articles